Written in collaboration with Pravera

If you've arrived at this article, you likely already know the struggle of trying to find genuinely good yet affordable organic face creams, and other ethical and sustainable skincare.
Trying to decipher the labels and ingredients list on every product already can feel like an impossible task. And to make matters worse, beauty brands falsely claim to be "clean" or "green" all the time.
This is because, unfortunately, there's no regulation when it comes to the use of the words like 'organic' or 'natural' in beauty marketing. So, brands can claim to be natural even if only one ingredient comes from a plant and the bulk of the product is made up of petrochemicals.⁠ Crazy, right?
But, don't be disheartened! We promise, genuinely ethical and natural products – ones that are as good for the planet as they are for your skin – do exist. You just have to do your research: find brands who are certified by trusted third-parties; read the ingredients list and Google most of the incomprehensible words in it…
Or, why not save yourself all that trouble and let us do the hard work for you….
Below, we've rounded up eight effective and affordable natural skincare products for the ultimate day-to-night natural skincare routine.
We feature select trusted, small independent brands who are all third-party certified, and who use sustainably sourced natural and/or organic ingredients.
Natural skincare and organic face creams for day…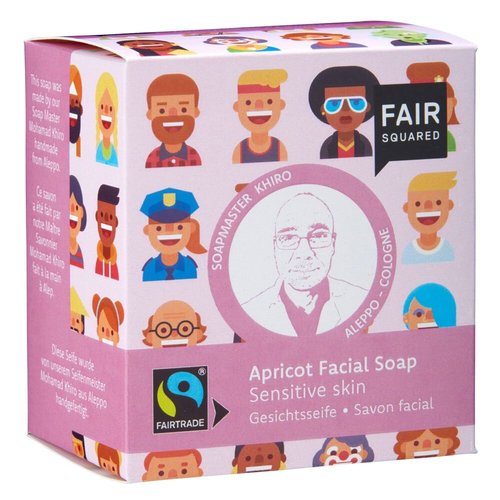 1. FAIR SQUARED Apricot Facial Soap
Starting the day off right, wake yourself up in the morning with a splash of water and a good ol' face wash. This Apricot Facial Soap from FAIR SQUARED is a gentle yet effective product for cleansing sensitive skin.
FAIR SQUARED is a brilliant go-to shop for Fairtrade ethical and sustainable self-care. Their products, from face soaps to body lotion, are completely vegan, cruelty-free, as well as certified Fairtrade. They source 100% of their ingredients from trusted, long-lasting trading partners.
Formulated for people with sensitive and/or dry skin, their facial soap contains fairly traded cleansing oils such as apricot, shea and olive. It also contains chamomile to soothe and calm the skin.
The product is certified by Fairtrade, NATRUE and registered by The Vegan Society.
Their packaging is plastic-free, so your soap will arrive in a lovely little cotton bag.
This soap will leave your skin feeling fresh and clean, ready to face the day.
£11.45 | SHOP NOW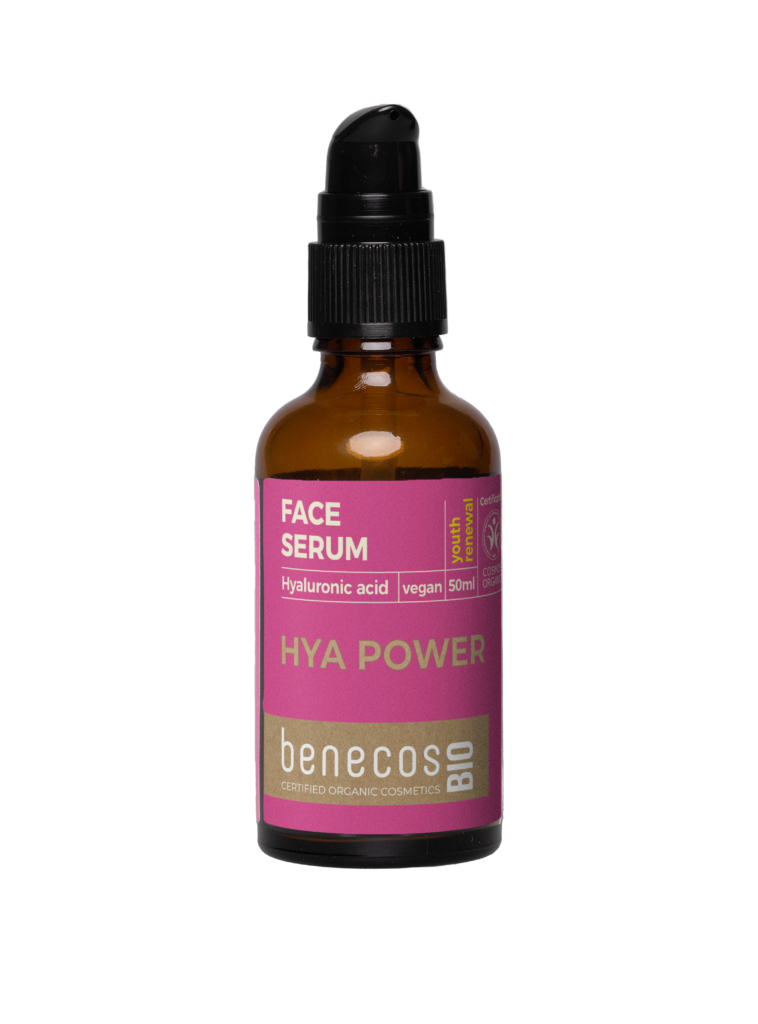 2. benecos Hyaluronic Face Serum
Once your face is feeling fresh, go in with a hyaluronic face serum.
Hyaluronic acid is great for reducing fine lines and hydrating the skin. It helps to attract and retain moisture in the skin, leaving it looking and feeling more hydrated and plump.
The benecos Hyaluronic Face Serum has a nourishing formula perfect for demanding or mature skin. The hyaluronic acid strengthens the formation of collagen fibres, giving your skin more elasticity and helping to prevent wrinkles. It also contains organic argan oil which has a regenerative and protective effect.
benecos offers a modern range of organic, plant-based makeup and skincare. Their products are packed full of natural and, where possible, organic ingredients that nurture and care for your skin. Plus, they also steer clear of mineral oils, paraffins and silicones.
The benecos BIO face care range is dermatologically tested, registered vegan and cruelty-free, and certified by BDIH COSMOS ORGANIC.
£7.95 | SHOP NOW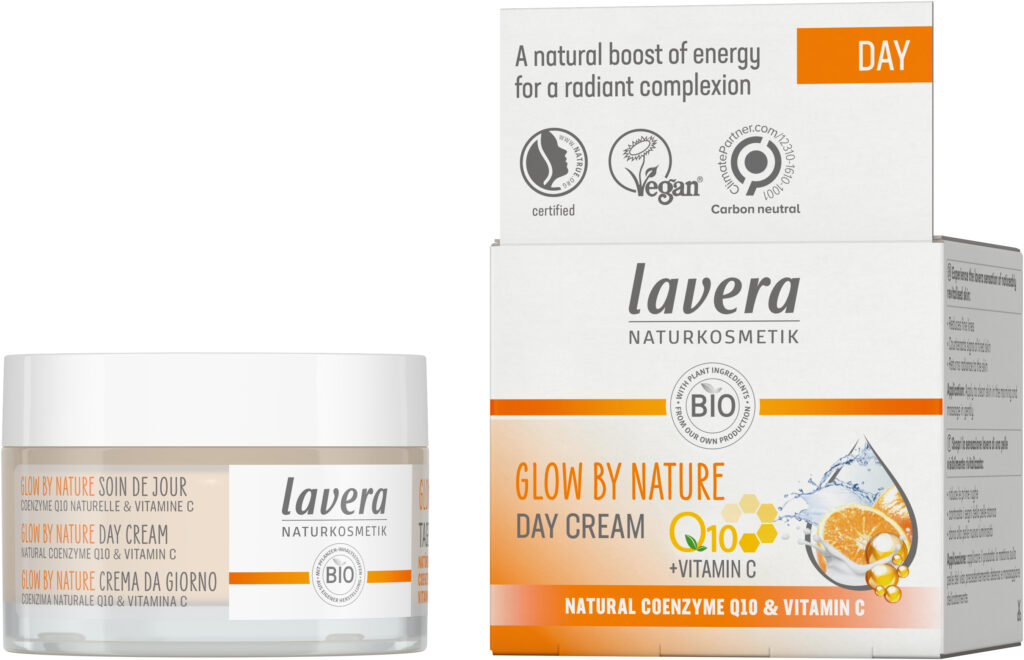 3. Lavera Glow By Nature Day Cream
Next up: moisturiser.
Whether you have dry or oily skin, moisturising is an important step in your everyday skincare routine, helping to reduce signs of ageing and make the skin appear healthier.
Not only does moisturiser help rehydrate the skin, it also works to create a protective barrier between your skin and the climate.
The Glow By Nature Day Cream from Lavera is a great lightweight, smooth moisturiser that energises tired skin for a more radiant, healthy complexion.
Lavera's vision is about making truly good natural skincare for everybody. Their products are made from 100% natural raw plant ingredients.
Enriched with natural antioxidants, coenzyme Q10 and vitamin C, this day cream helps to protect the skin, prevent cell-damage and thus reduce signs of ageing and stress.
The natural and organic formula is quick-absorbing, long-lasting and suitable for all skin types.
£25.90 | SHOP NOW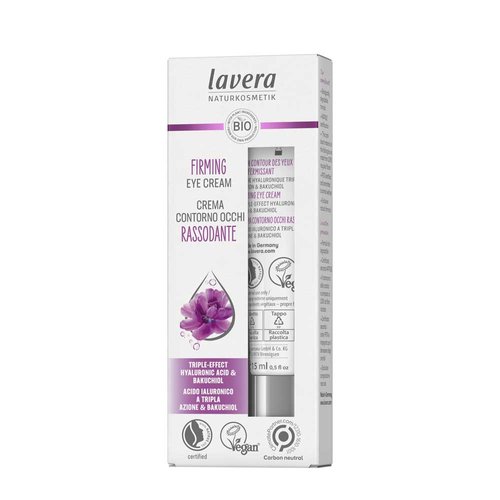 4. Lavera Firming Eye Cream
Something we just can't do without in the morning is a good eye cream.
The Lavera Firming Eye Cream is a highly effective but gentle formula that naturally works to counteract under-eye wrinkles.
This natural and organic eye cream is enriched with bakuchiol – the natural and gentle alternative to retinol. Combined with hyaluronic acid, it provides a powerful active ingredient complex to hydrate the skin and effectively reduce wrinkles.
What's more, it features a unique applicator that has a cooling effect on the skin. This helps to soothe morning under-eye puffiness for a visibly bright, fresh look. Apply it around the eyes mornings and evenings and enjoy gently massaging the product in with the cooling applicator.
The product is The Vegan Society and PETA cruelty-free approved.
£25.95 | SHOP NOW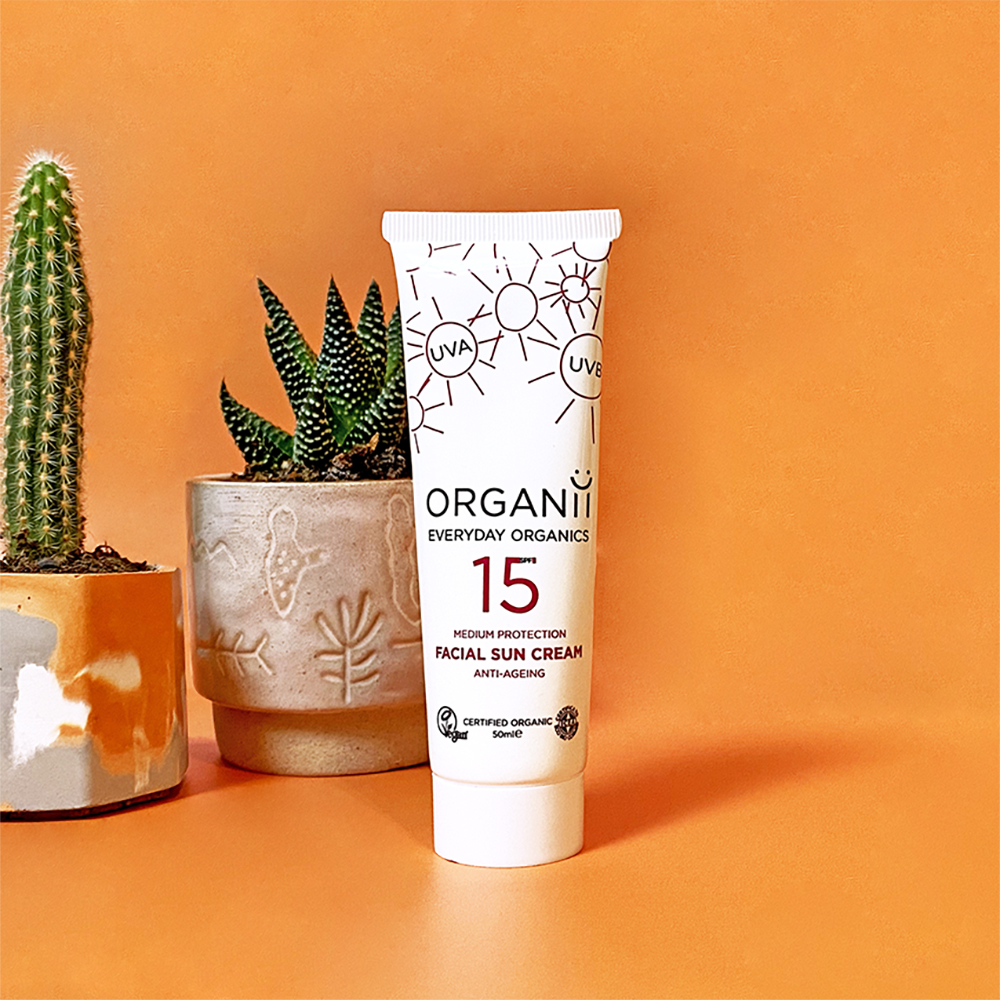 5. ORGANii facial sun cream
Onto the next and, possibly, most important step of all: suncream.
If you're looking to get that youthful glow, sunscreen is your best friend. It's the most effective way to protect your skin from UV damage and prevent premature ageing.
The SPF15 Anti-Ageing Facial Sun Cream from ORGANii is the perfect non-greasy, lightweight product for everyday protection.
Its formulated with nourishing extracts of organic Argan, Jojoba, Sunflower, Olive Fruit, Linseed, Rice Bran and Karanja oils. These help to protect the skin while keeping it soft and supple.
The formula is also enriched with additional anti-ageing ingredients, such as carrot seed extract, flaxseed oil and hyaluronic acid, which help to protect, firm, and hydrate the skin.
ORGANii's products are certified organic, registered cruelty free, vegan and dermatologically tested.
Their range of sun creams protect against UVA and UVB rays and are water-resistant. They are also 100% mineral-based, meaning they are free from chemicals that can harm marine life: no synthetic UV filters, silicone, paraffin, mineral oils, parabens and colourants.
Top tip: apply sunscreen after moisturiser to make sure you get full coverage. Depending on how your skin is feeling, this suncream can double-up as your moisturiser.
£14.95 | SHOP NOW
Natural skincare and organic face creams for night…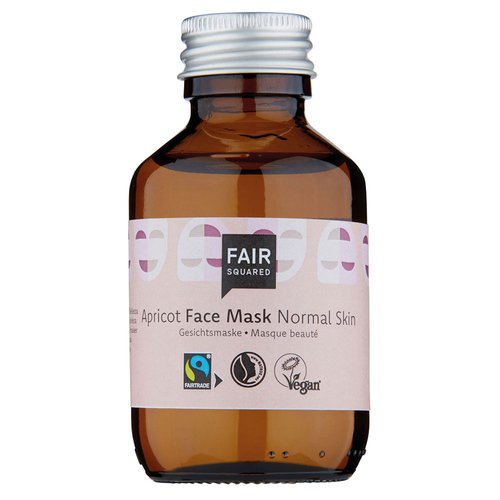 6. FAIR SQUARED Apricot Face Mask
After a long day skin is often in desperate need of some TLC (aren't we all?).
After you've washed off the grub and grime of the day, treat yourself every once in a while to a relaxing face mask.
The FAIR SQUARED Apricot Face Mask is perfect for soothing, plumping and replenishing tired skin for a more radiant, even skin tone.
It contains Fairtrade apricot kernel oil, which nourishes the skin and decreases the appearance of fine lines and wrinkles. Apricot kernel oil also has has antiseptic and antioxidant effects which help heal blemishes and protect against environmental damages. The formula also contains Fairtrade olive oil to help repair damaged skin tissues.
The product is certified by NATRUE, Fairtrade, and by The Vegan Society. It is suitable for those with normal to combination skin and for regular use.
You can pair the product with FAIR SQUARED's cotton facial masks, which helps all the goodness from the ingredients to really absorb into the skin. Though you can also apply it directly to the face, gently massaging it in.
Directions of use:
Put the Apricot Face Mask into a bowl or deep plate.
Soak the cotton mask in the fluid for a few minutes
Gently ring out the cloth and put it on your face. Leave it there for 10-15 minutes.
After usage, wash the mask up to 60°C and dry. Note: after the first wash the mask size can shrink by 10%.
When dried, use mask over and over again.
£12.75 | SHOP NOW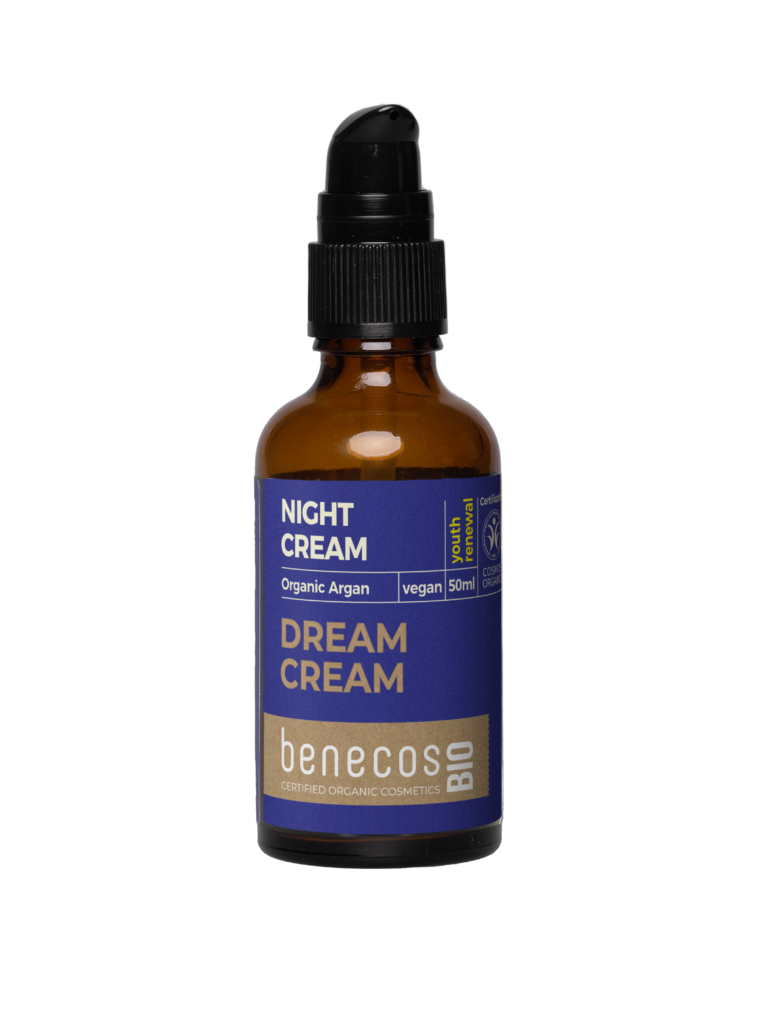 7. benecos Argan Night Cream
Need your beauty sleep? Us too. Which is why we're rounding off this routine with a rich night cream to rejuvenate your skin while you snooze.
The natural and organic Argan Night Cream from benecos is full of effective nourishing ingredients. It contains organic argan oil which boosts skin regeneration and protection for a visibly more youthful appearance.
It also contains organic jojoba oil which, with regular use, makes the skin more resistant and supple, stabilises its moisture balance and – thanks to the vitamin E it contains – helps to reduce signs of ageing.
This product is dermatologically approved, certified COSMOS Organic, registered vegan and cruelty free.
To use, apply the cream to your skin and massage in gently. The bottle is recycled amber glass, so when the product does run out, just separate the packaging components and pop them in the recycling!
£7.95 | SHOP NOW