It's an exciting time for ethical clothing brands as we become more aware about how are clothes are really being made. Research shows fast fashion items are among the items most at risk of being produced through modern slavery. It is an industry that employs more than 45 million people, and women make up 80 per cent of the global workforce.
The environmental cost is high, too. Global clothes production emits 1.2 billion tonnes of greenhouse gases annually. This is more than international flights and maritime shipping combined.
To add insult to injury, we burn or send to landfill 73% of the 53 million tonnes of fibres used to make clothes and textiles each year. Ultimately, fashion is all about personal communication so ask yourself: what do you want the brands you wear to say about you?
There is lots of advice for shopping more ethically. Try shopping in charity or vintage shops or pledging only to buy an item if you can commit to wearing it at least 30 times (à la Emma Watson).
Ethical fashion: buy less and buy better
One of the most important things we can do is to buy less and buy better. This means factory workers won't be forced to work crazy overtime to fulfil orders and our desire for yet another top for Friday night.
Or rather that Instagram post in the early hours of Saturday morning…
The reality is, ethical fashion often does cost more.
Often, this is rightly so because it's impossible to build a sustainable business selling £1 bikinis or £20 dresses.
It is more expensive to make cruelty free clothes in factories that are safe to work in. It costs more money to pay fairer wages to employees.
Using materials and dyes that are less toxic to the planet doesn't come cheap.
A good tip is to sign up to newsletters before you make your first purchase, which usually entitles you to at least 10% off and alerts you to sales.
Fashion in numbers
It can take up to 15,000 litres of water to grow the cotton for one pair of jeans.
More than 100 million new items of clothes are being produced every year.
300,000 tonnes of unwanted clothes go into landfill or get incinerated every year in the UK alone.
Ethical fashion brands and sustainable style
On the plus side, ethical fashion is typically created by designers who have a passion for quality and an eye for unique design. This means your clothes are likely to last for much longer than a couple of wears or one fashion season.
We have it on good authority that some clothes are purposefully designed to fall apart in the washing machine. But, as the brands featured below prove, ethical clothes don't have to cost a huge amount more. It takes more time to find sustainable fashion brands that match your style, but the list below is a good starting point.
Both ethics and sustainability are at the heart of the businesses for the brands we have listed. They don't just produce one or two eco-ranges within otherwise unsustainable collections.
Our favourite ethical clothing brands prove that on trend, stylish design doesn't need to come at the cost of the planet – or even your wallet. It's look good and feel good.
We have shared a handful here, but a whole lot more brands with great social and environmental policies are on our ethical fashion pages.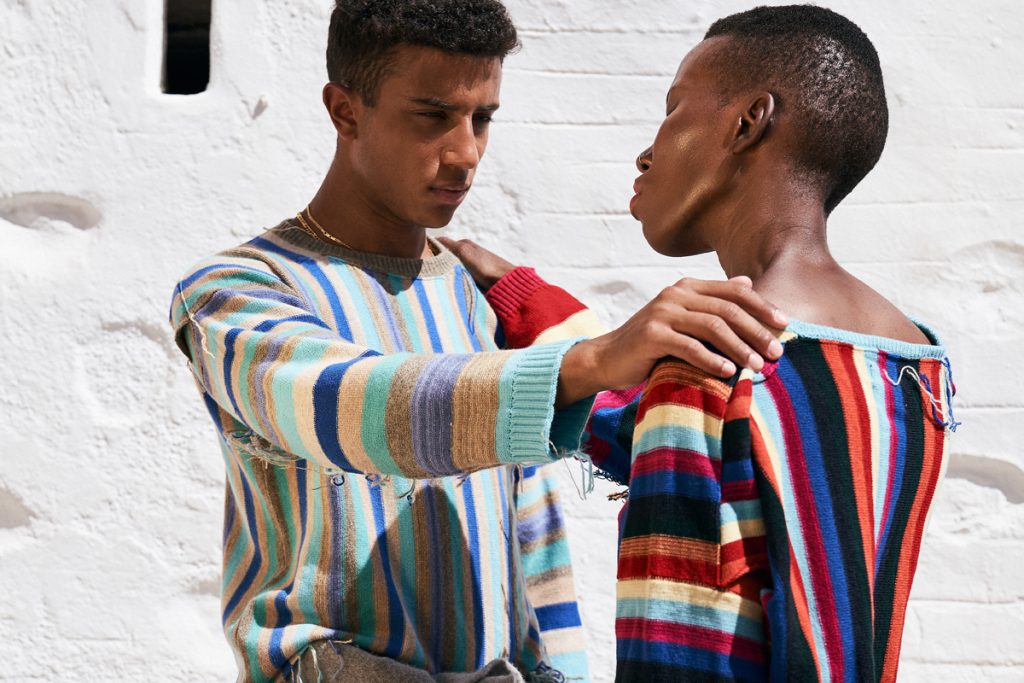 Great ethical clothing shop: 69B, East London
If you're in East London, 69b Boutique on Hackney's Broadway market is beautifully curated to showcase a range of unique hand-picked pieces. It proudly claims to be 'London's first store dedicated to a better fashion industry'.
They stock around 50 different brands and say that each one works sustainably in some way.
They state that all brands operate in a fair way even if not Fairtrade certified, as smaller brands can't always afford certification. Many of the brands sprinkle extra goodness by giving back.
A quick guide to sustainable materials
The best are recycled – especially cotton and wool.
Also top of the list are organic materials, especially linen and hemp but also cotton. New, great and increasingly popular fibres include Tencel (created from wood) and Monocel (from bamboo).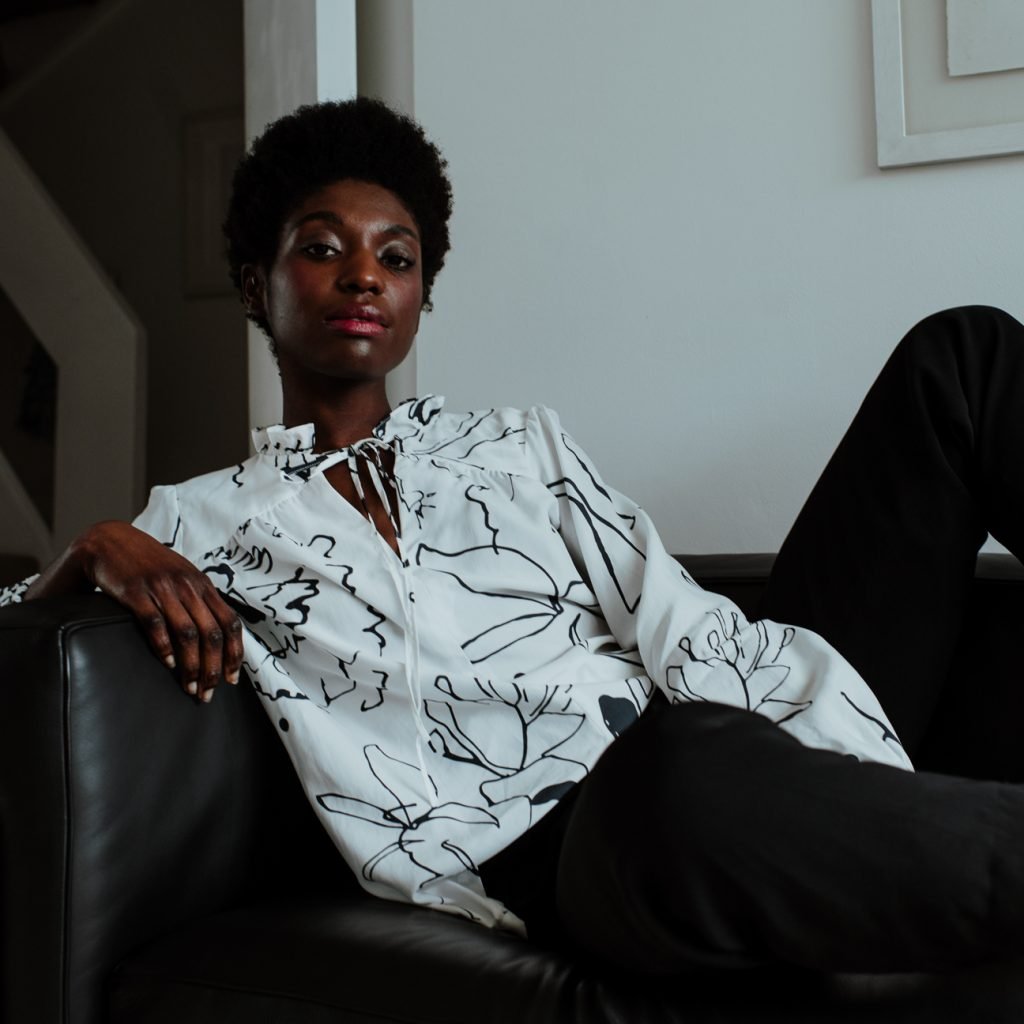 Ethical clothing brands for women
There are a whole host of other ethical clothing brands available online, you just have to know where to look.
Vildnis aim to enable people to "change the fashion industry without changing your style". They design modern clothing with a relaxed style. Their range includes jumpsuits, jumpers and dresses that work well for a day-to-night look.
Did you know?
Free returns really hit small brands hard. Try to only order what you really want, and return items when absolutely necessary.
Valentina Karellas creates knitwear from surplus UK-spun yarn. Punks and Chancers offer bold, tongue-in-cheek t-shirts that are made from organic cotton, recycled cotton or recycled polyester (from recycled plastic bottles).
And there are loads more! See our list of ethical clothing brands for women.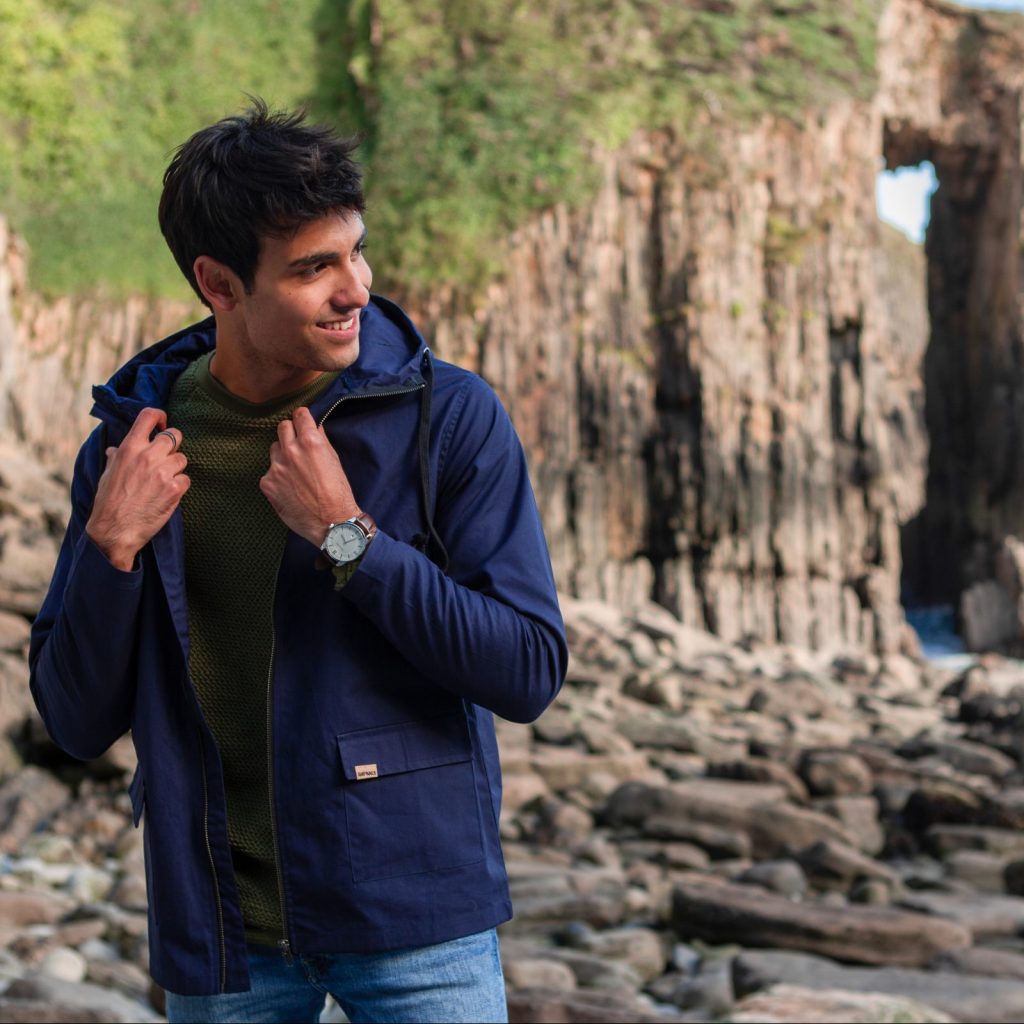 Ethical clothing brands for men
Rapanai are an all-round a cool brand for lovers of the great outdoors – even Sir David Attenborough gives them his seal of approval. They offer all the essentials – t-shirts, jumpers, pants and socks. They even sell them in bundles to make shopping super simple.
The Level Collective offers backpacks and accessories made by independent crafts persons in the UK.
Komodo's new collection for men offers a fresh and modern aesthetic. It is inspired by historical men's uniforms and workwear and built upon the idea of layering textures and colours.
With organic t-shirts starting from £12.50 a top, Brothers We Stand are single-handedly dispelling the myth that high-quality ethical fashion has to be expensive.
It has taken ten-years of development, but UK swimwear brand Riz has finally created swim shorts where every single component – including the fabric, threads, zips and pieces of mesh – are made from plastic waste.
Arthur & Henry say that every man needs a good shirt – one that's soft and breathable, slim fitting, and ethically made to last. Designed in London,
WYNAD shirts are hand-stitched at Jacobs Well production house in Bangalore, a place that provides employment opportunities and supports professional development.
And, guess what? There are loads more of these, too! See our list of ethical clothing brands for men.