Looking for a Christmas gift for a little one, but sick of buying just any old plastic rubbish? Why not buy them instead a gift to last? We know that shopping for sustainable Christmas gifts for children can be a struggle, which is why we've compiled this list of truly good quality, planet-friendly Christmas gifts for kids.
These gifts are sure to pop a smile on the faces of parents and children alike!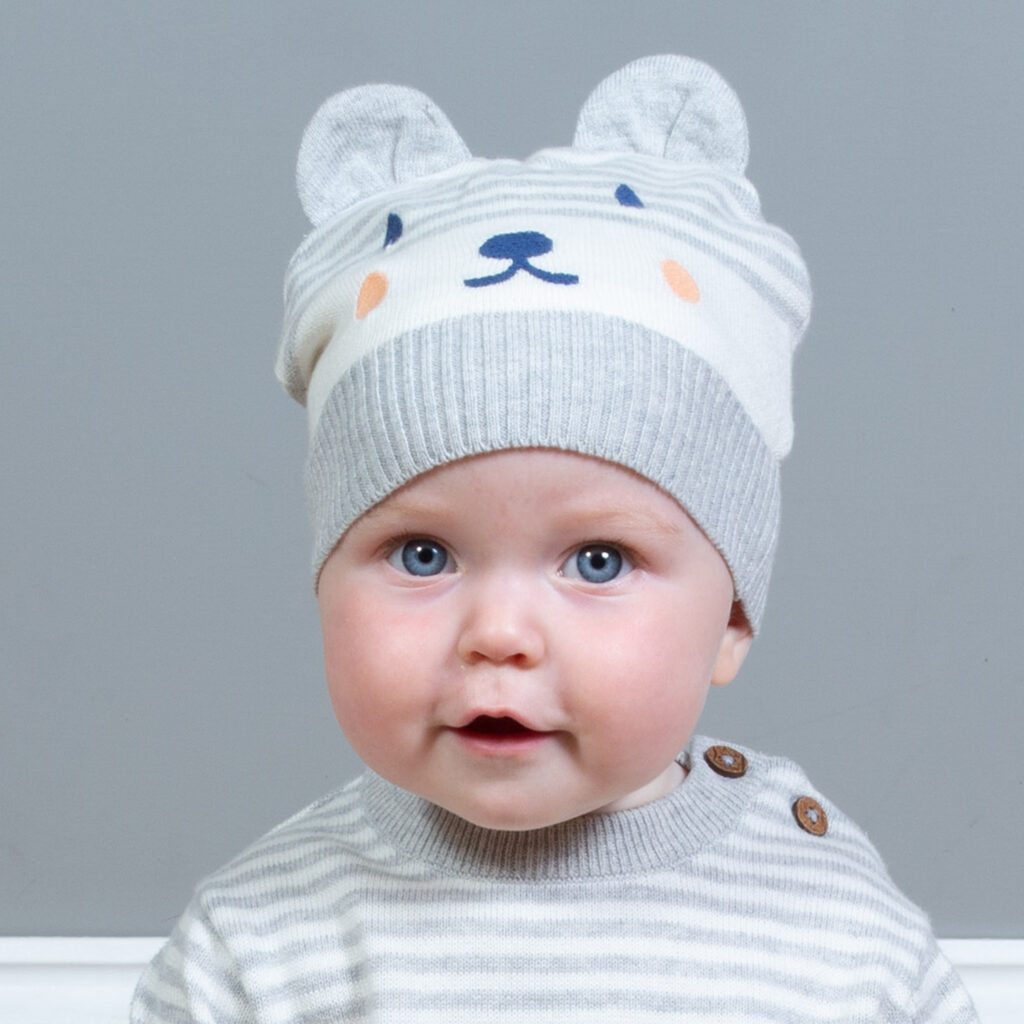 kite Squirrel Hat and Mitts
Looking for something to buy a little one for their first Christmas? This organic two-piece squirrel hat and glove set is perfect. We're not convinced there's anything cuter.
Made with GOTS organic cotton with a little bit of stretch and knitted with a soft jersey lining, this set will keep any little squirrel trendy and toasty throughout the colder winter months.
Available in sizes 6 – 24 months.
£21.00, My Little Green Wardrobe
SHOP NOW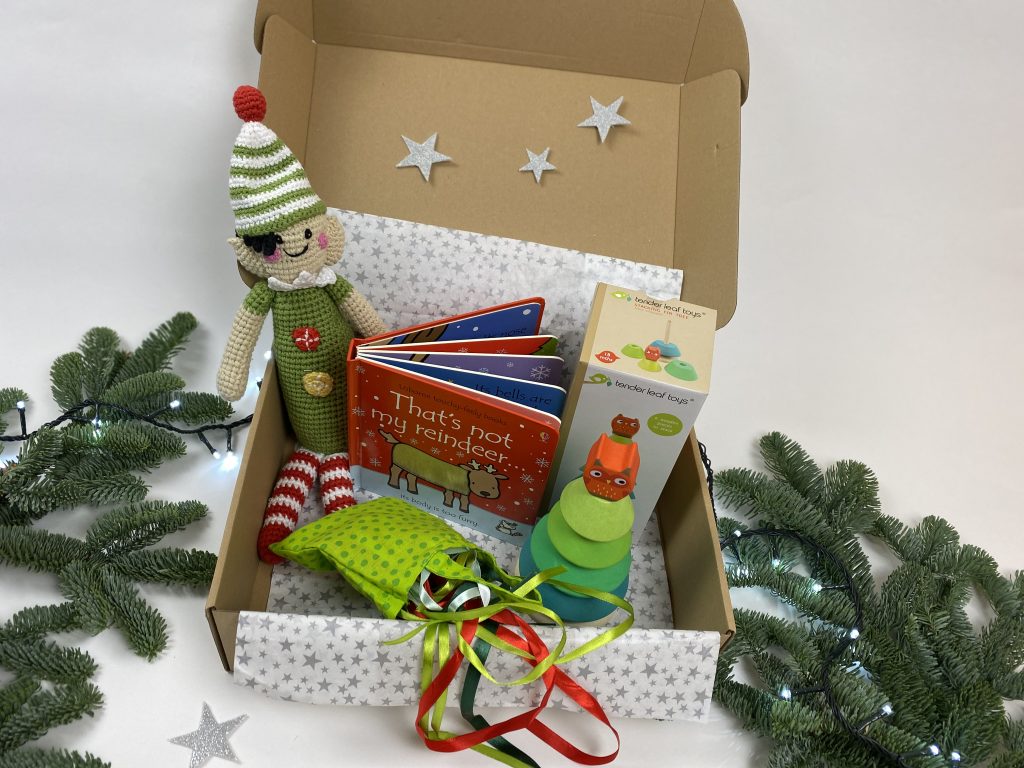 Small & Bright Baby Christmas box
These beautifully packaged gift boxes are inspired by the Montessori approach to learning, which places great emphasis on the notion of 'respect'. They enable little ones to explore and discover independently and, as such, inspire self-esteem and self-awareness. Each item is thoughtfully sourced. You will hardly see any plastic in sight. Activity cards give ideas on how to use the toys in different ways as the baby develops and grows.
Recommended ages: 0 – 2
£35, Small & Bright
SHOP NOW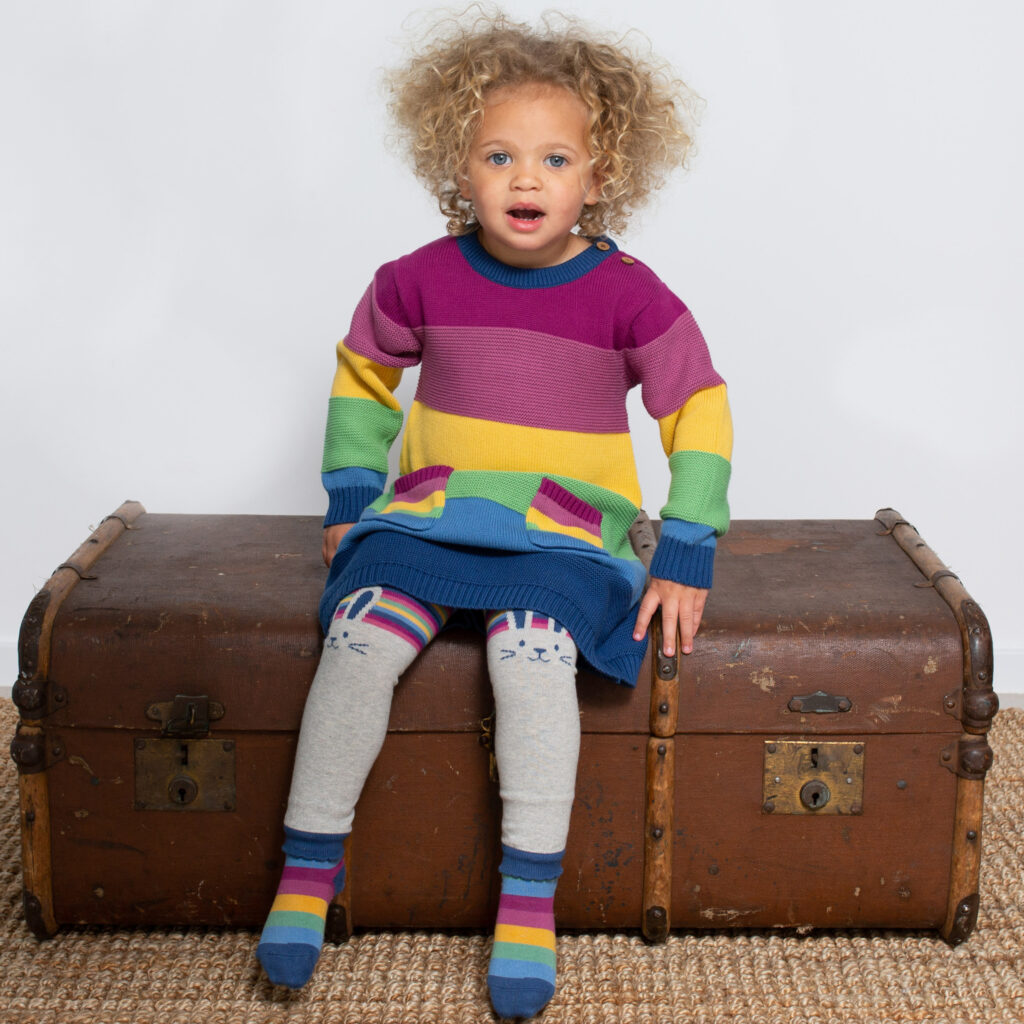 Rainbow Knit Dress
"Party or play, feel cosy all the way!". This colourful midweight organic cotton dress with textured knit rainbow stripes will surely brighten any child's day. It features handy front pockets. What could be more perfect for carrying any little hidden treasures? It is made with an ethically-sourced coconut button shoulder opening for easy dressing and comfort. Made from 100% GOTS organic cotton.
Available in sizes 2-5 years.
£21.00, My Little Green Wardrobe
SHOP NOW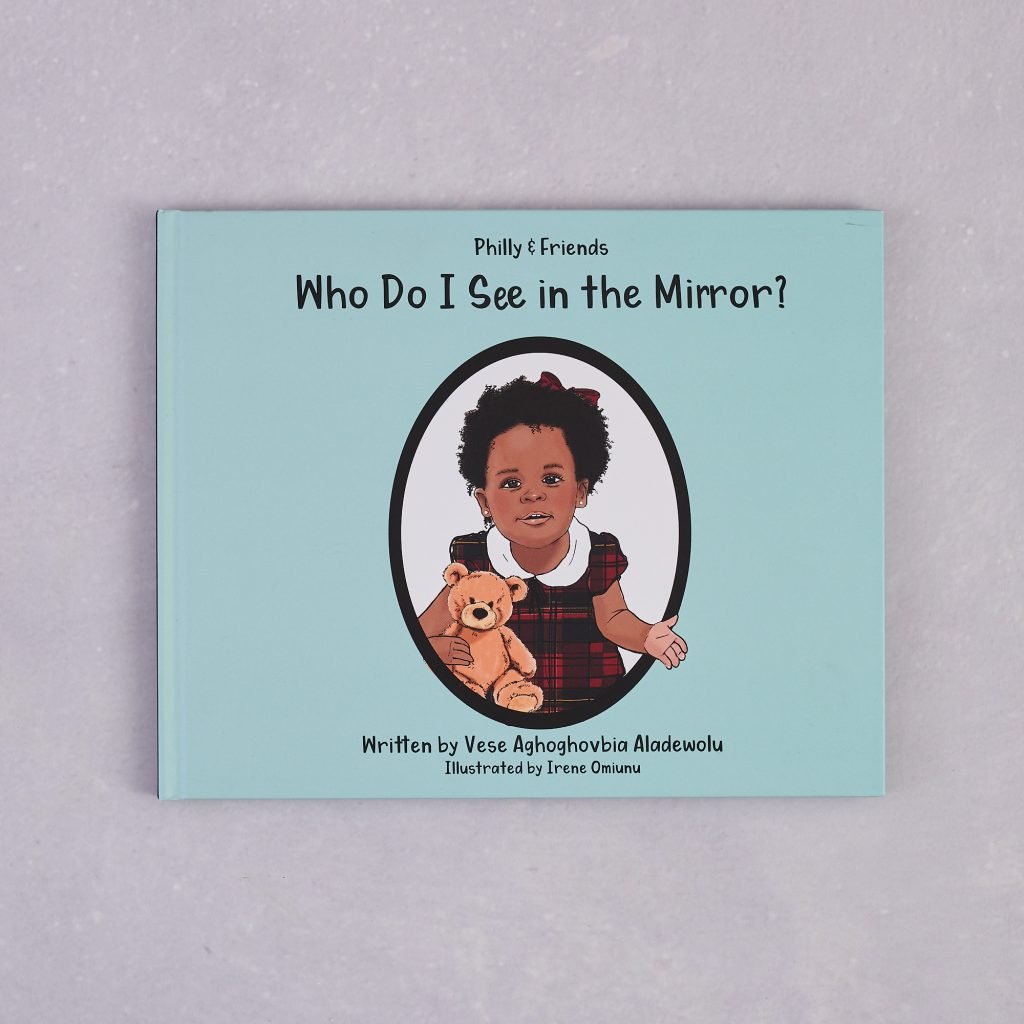 'Who do I See in the Mirror?' Picture Book
Who Do I See in the Mirror? is a gorgeously illustrated and powerful book. It reminds children they are so much more than their physical appearance. "The little girl, Philly, has so much self-love, it's contagious."
£10, Philly & Friends
SHOP NOW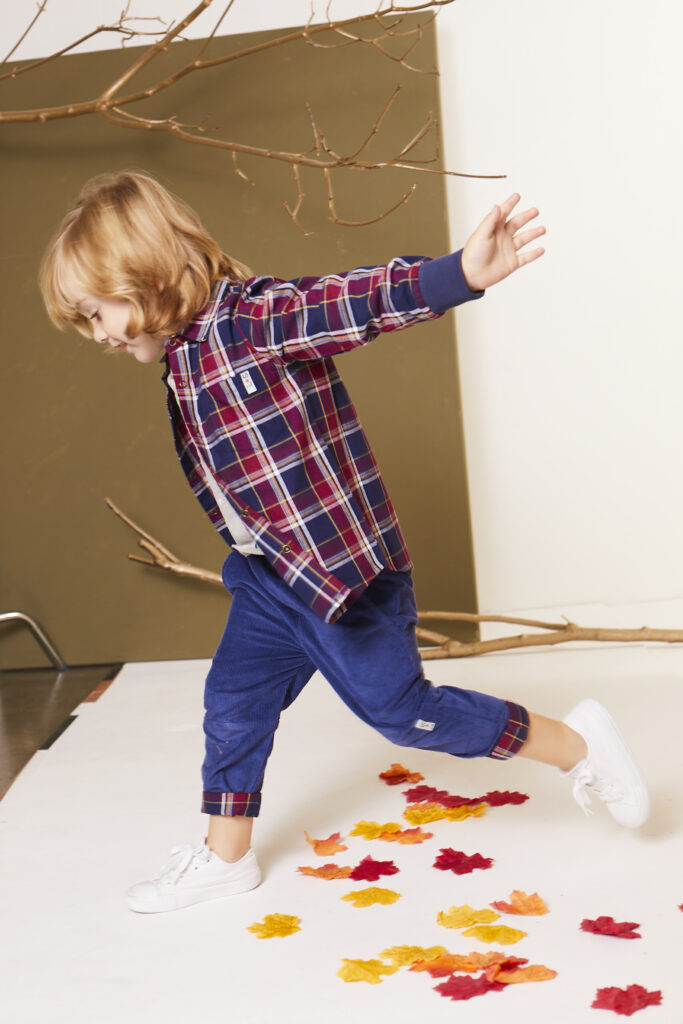 Lilly + Sid Tartan Check Shirt
For all the Christmas season festivities, this smart/casual organic cotton tartan check boy's shirt is the perfect style for family parties and endless fun. The nickel-free popper fastenings are great for easy-peasy dressing. Super soft, this shirt is made from 100% GOTS certified organic cotton and is printed with eco-friendly azo-free dyestuffs.
Available in sizes 2-6 years.
£24, My Little Green Wardrobe
SHOP NOW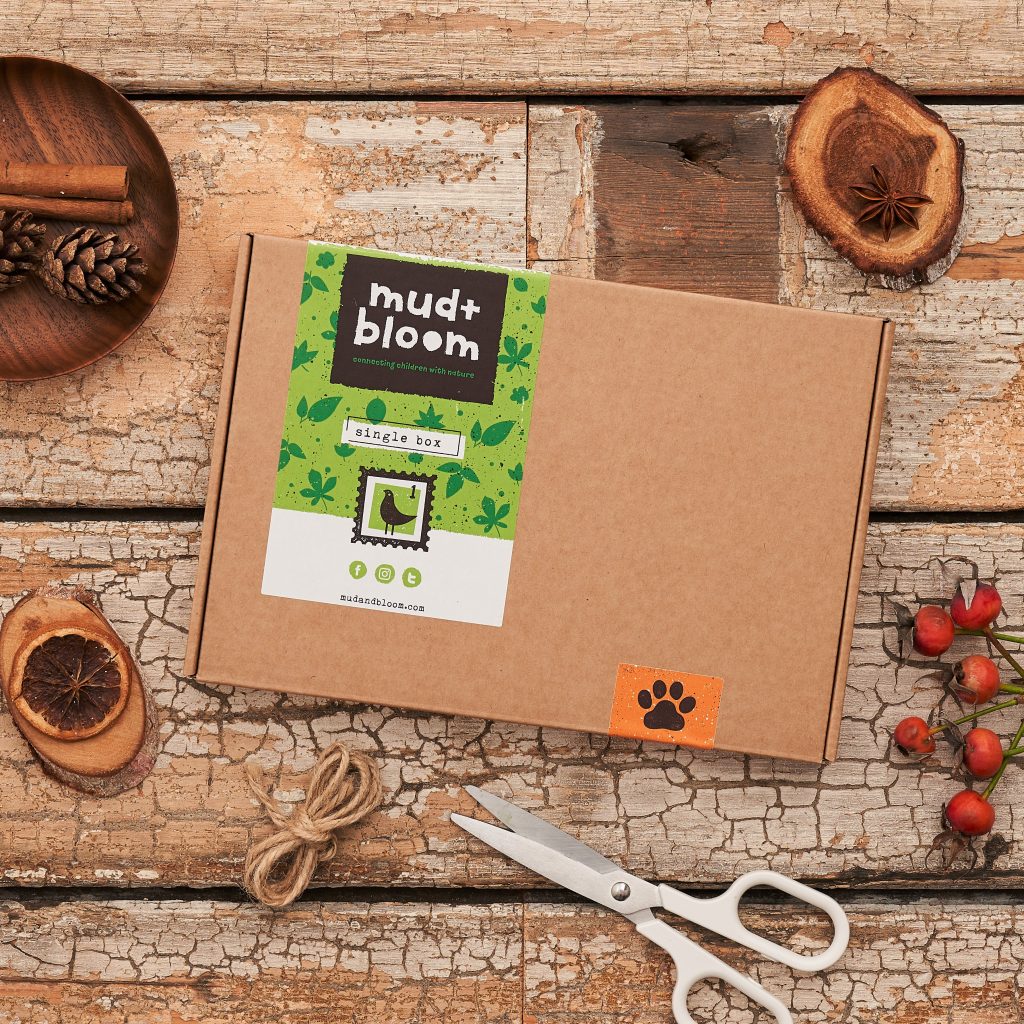 Mud & Bloom children's gardening and nature crafts subscription box
What do you buy kids aged 3 – 8, for Christmas? How about the gift of nature that keeps on giving.
These boxes arrive in your letterbox every month. They come with four seasonal growing and craft activities, plus instructions, nature news and games to teach children about the seasons, plants, insects, birds, soil and rainfall.
All boxes come with organic, peat-free compost pellets to enable anyone to grow the seeds regardless of whether they have access to a garden.
If you can't complete all the activities in term-time, they make for great ideas come the holidays.
£35.85, Mud & Bloom
SHOP NOW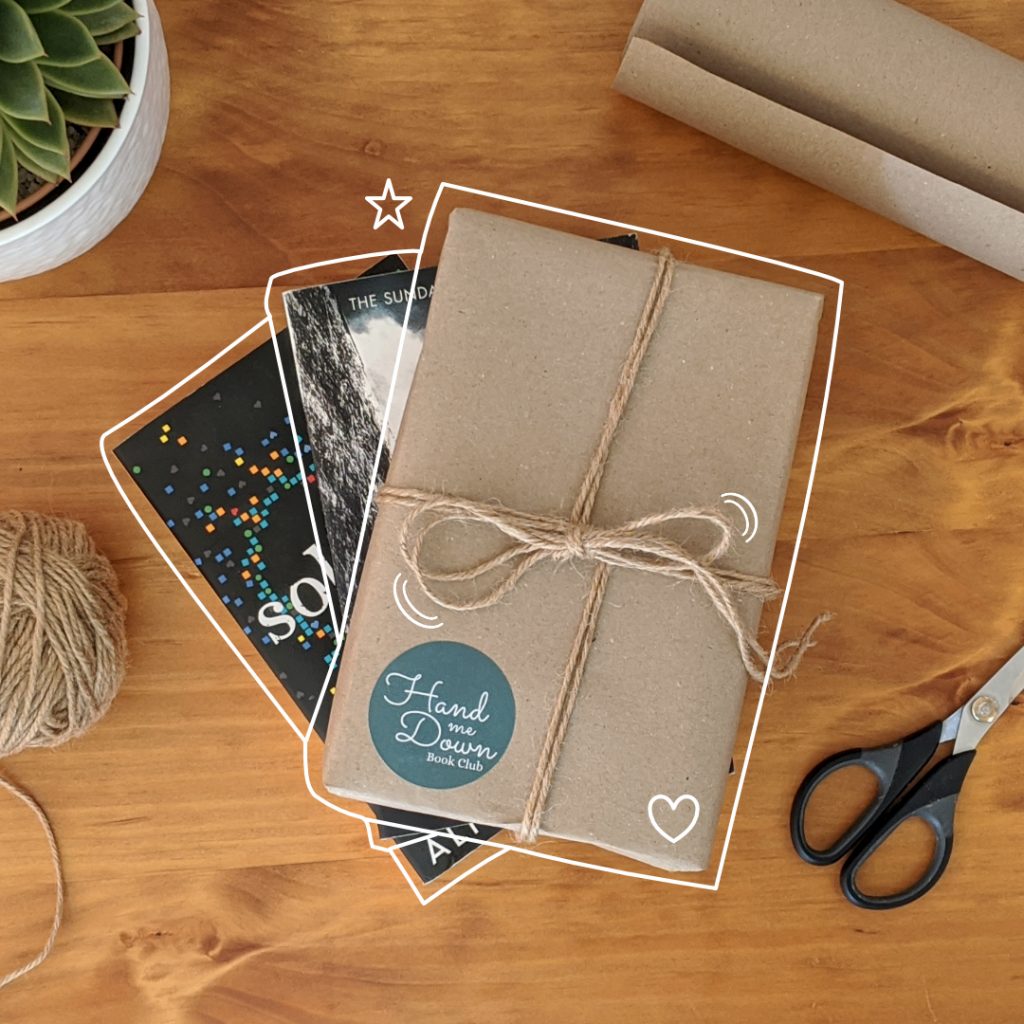 Book bundles subscription
As book lovers, we couldn't think of a more beautiful gift for any little avid learners or readers. Hand Me Down Book Club was founded 'to prevent books being sent to landfill whilst they still have great stories to tell'. Essentially, this means you select your favourite genres. Then you receive a selection of second hand books, tied with string and, the lovely added touch of a Clipper tea bag. You can keep or send the books back once you've read them.
You can select a children's book subscription box for age categories 5-8 years or 9-12 years. They will send four surprise books every month. What a way to get them excited about reading!
From £9.99 p/m, Hand Me Down Book Club
SHOP NOW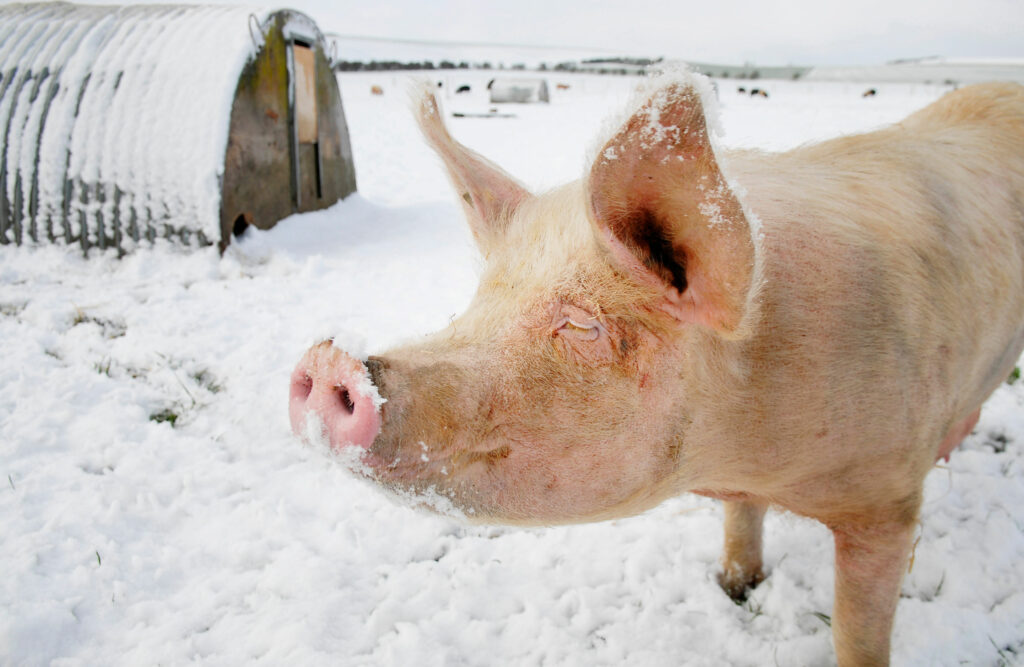 Family Farm Safari day out
What better gift than quality time to spend with loved ones? Eastbrook Experiences offers the chance to enjoy a lovely family day out while exploring the beautiful Eastbrook Farm – an organic farmland set on the historic Ridgeway in Wiltshire.
If you're searching for the perfect gift for any adventurous children who love the outdoors, a gift voucher to Eastbook Experiences' Farm Safari is a fun, thoughtful and family-friendly treat. It includes a guided tour around the 1,500 acres of land. They will learn about wildlife have and get a chance to get up close and personal with the pigs! Safaris run all year round. Book via their website at your convenience.
From £75, Helen Browning's
SHOP NOW