Are you looking to learn more about sustainable living and get to the heart of the climate and social crises? Below you'll find a list of thought-provoking, inspirational and insightful sustainability news platforms (besides Live Frankly, of course) to help you navigate the social and environmental issues we face today.
Finding a reliable media outlet – one that inspires you, moves you, and educates you – is no easy feat.
So, to help you cut through the Internet's endless churn of clickbait headlines, we asked the thought-leaders, pioneers and experts in the sustainable space for their go-to news platforms with a sustainable-focus.
Here's their recommendations for news platforms that have ethics and sustainability at their heart:
The best sustainability news platforms: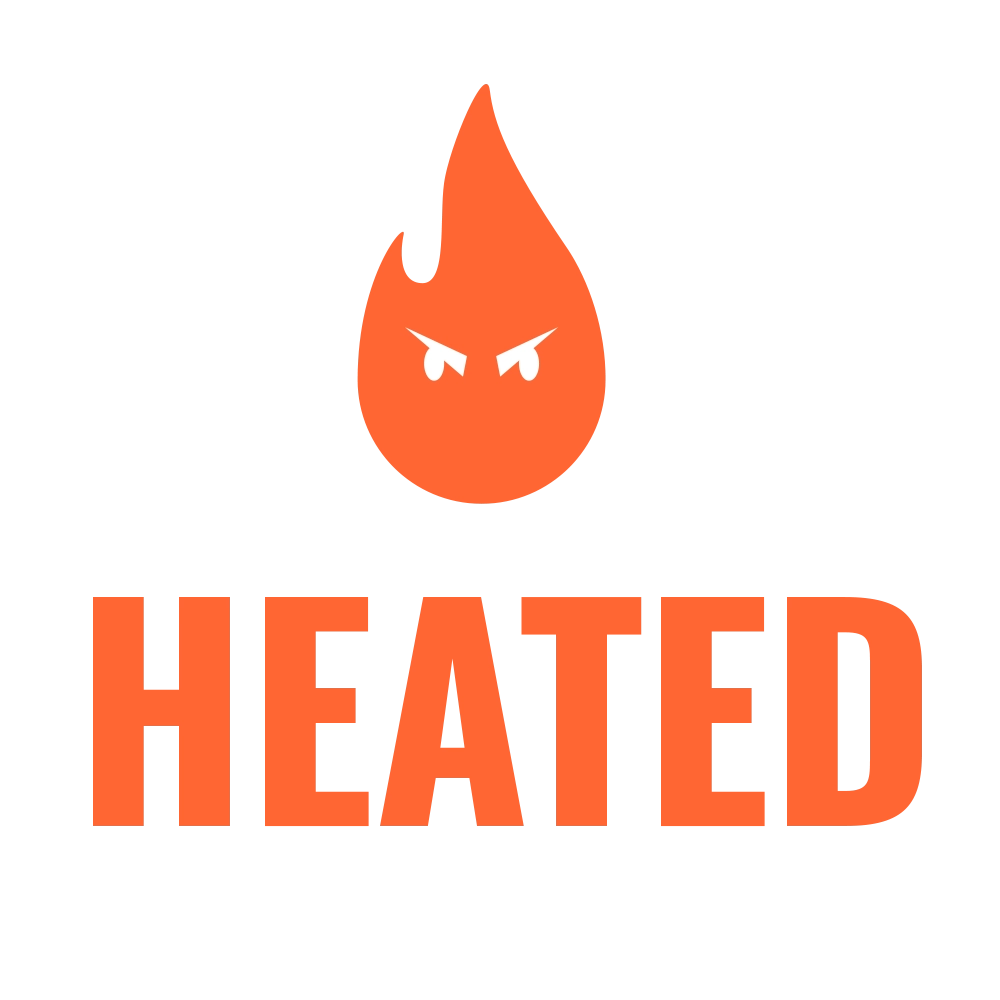 1. Heated
Why you should subscribe:
If you are going to read one newsletter to learn more about the climate crisis this should be it.

Emily Atkin tells the stories behind the mainstream headlines. Her straight-talking perspective is refreshing in the sustainability space. She's willing to call out bad practice and to name agents of it, which not enough publishers are willing to do.

Lizzie Rivera, Chief Purpose Officer of Live Frankly
What it's about:
A newsletter for people who are pissed off about the climate crisis.
With each edition, HEATED seeks to help readers understand that the climate crisis is not solely a problem of emissions, but a problem of culture, economics, media and democracy. The climate crisis is also not the fault of powerless individuals. It's the fault of individuals in control of powerful systems—the greedy; the cowardly; the despotic; the apathetic.
HEATED's goal is to expose and explain the forces behind past and present inaction on climate change, to empower the public to effectively tackle the most existential threat of our time.
Where you can sign up: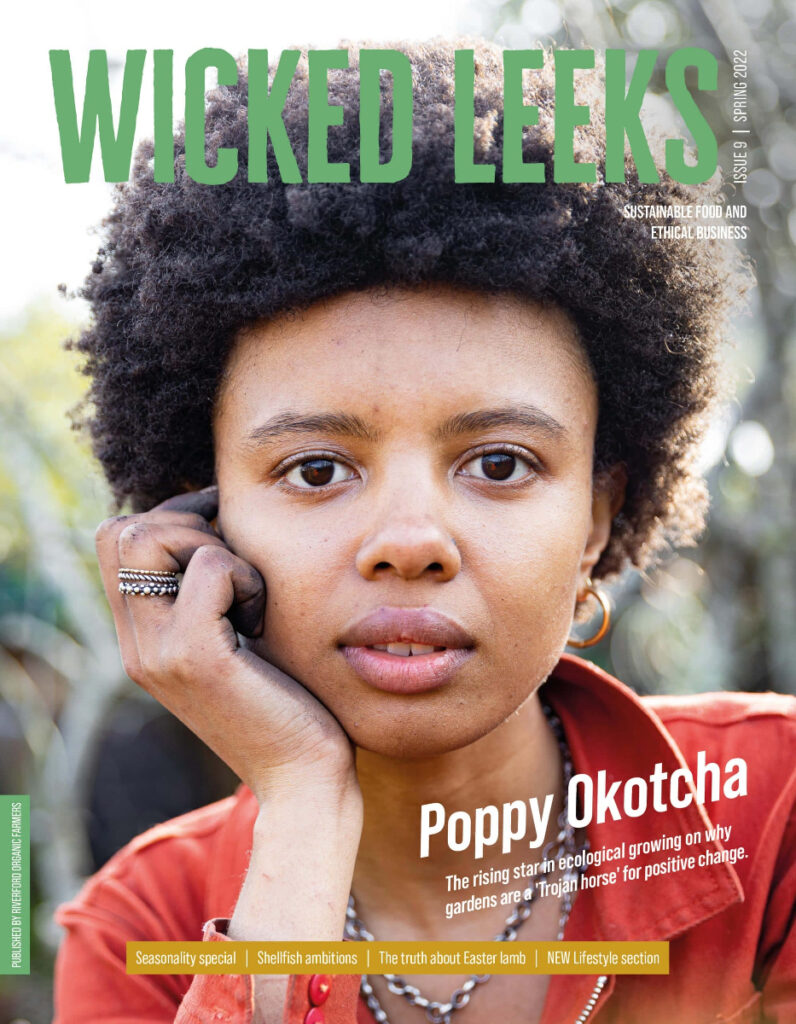 2. Wicked leeks by Riverford
Why you should subscribe:
"Current, comprehensive and coherent – essential reading for anyone with a conscience."

Sally Ellis-Rudd, Helen Browning
What it's about:
The magazine for sustainable food and ethical business
Set up in 2018 to inspire and inform positive change through original journalism, Wicked Leeks magazine is proudly and transparently published by Riverford Organic Farmers.
Riverford has always challenged the status quo and been unafraid to ask hard questions. Under its principle to be a business as a force for good, an ethos of 'doing not saying', and a founding belief in good food, good farming and good business, Riverford publishes Wicked Leeks as a magazine open to everyone.
The climate and biodiversity crises are happening right now across the world and change is urgent – but there is collective power to be found in inspiring stories and a sense of community. Their stories aim to join the dots between the joy of food and the realities behind our decisions around what to eat and buy.
Where you can sign up:
Recommended by Sally Ellis-Rudd, the Ecommerce Manager at Helen Browning's Organic. Helen Browning's farming philosophy is to grow the best quality crops and rear animals while making space for nature, and their produce is all the better for it.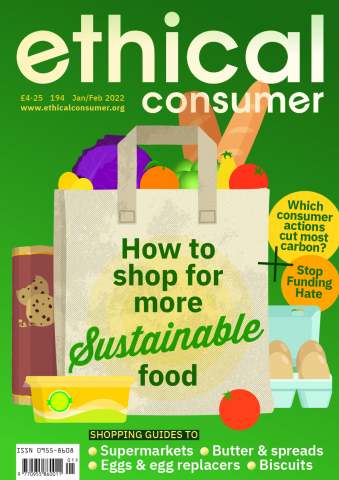 3. Ethical Consumer Magazine
Why you should subscribe:
"It's the WHICH for ethical products. Brilliant."

Susanna Wen, co-founder/designer of Birdsong
What it's about:
Discover the truth behind the products we buy and the companies we buy them from.
Each issue of Ethical Consumer features detailed product guides, which is what Ethical Consumer are best known for. They also offer news of ethical products and campaigns, in-depth features, opinion, comment, boycott updates.
Where you can sign up:
Recommended by Susanna Wen, the co-founder and Chief Executive Officer of cult feminist fashion brand Birdsong. Birdsong's mantra is one we couldn't be more on board with: 'Dress in Protest.' This means no sweatshops, no Photoshop.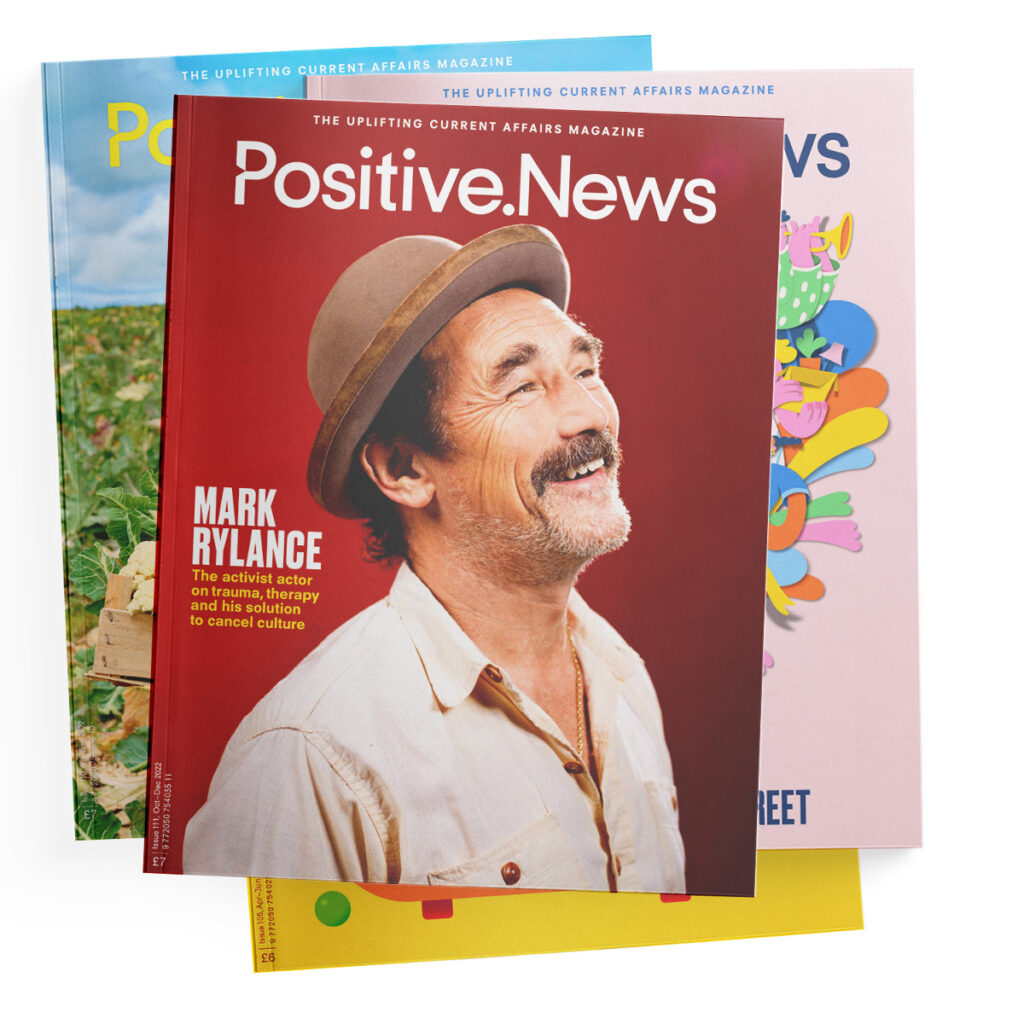 4. Positive news
Why you should subscribe:
"The standard news generally only focuses on the negative stuff, this magazine lands on my doorstep and reminds me of all the good in the world and all the progress that is being made and is not being celebrated."

Gilly Ridley Whittle, CEO and Founder of Peachaus
What it's about:
Positive News is the first media organisation in the world that is dedicated to quality, independent reporting about what's going right.
They say they are the pioneers of 'constructive journalism' – a new approach in the media, which is about rigorous and relevant journalism that is focused on progress, possibility, and solutions.
They publish daily online and Positive News magazine is published quarterly in print.
Where you can sign up:
Recommended by Gilly Ridley Whittle, the CEO and Founder of Peachaus, an ethical and sustainable women's lifestyle brand that sells everyday leisurewear, sleepwear and underwear.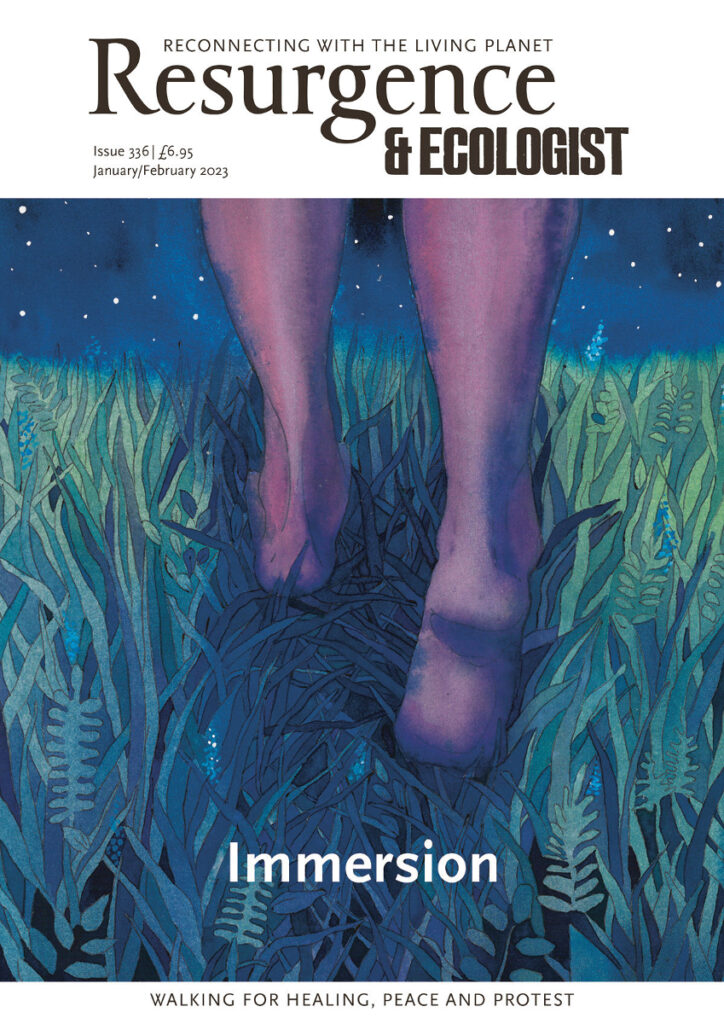 5. Resurgence & Ecologist Magazine
Why you should subscribe:
"Teaming up with The Ecologist has meant it's lost its spiritual connection it once had that drives the heart to want to change, but it's still an important and life-affirming magazine."

Caroline Bennett, founder of Sole of Discretion
What it's about:
Resurgence & Ecologist magazine addresses the environmental, social, and spiritual challenges and opportunities of our time. It provides a voice for change that is driven not by fear, but by a love of the Earth and its many life forms. Recognising the interconnectedness of the crises we face; it seeks to inform and inspire a just and thriving future for all.
Past contributors include Vandana Shiva, Phillip Pullman, Caroline Lucas, Deepak Chopra, Mya-Rose Craig, Thich Nhat Hanh, Louisa Adjoa Parker, Michael Morpurgo, Polly Higgins, George Monbiot, Isabella Tree, Noam Chomsky, and Gail Bradbrook…the list goes on.
Resurgence & Ecologist fosters connection between mind and body, self and community, society and nature.
Where you can sign up:
Recommended by Caroline Bennett, the founder of Sole of Discretion, a fish delivery service that goes above and beyond to make sure of its fish and seafood is sourced sustainably. Caroline is also the owner of the UK's first Japanese-style conveyor belt sushi-joint Moshi Moshi.
6. The Independent's Climate Newsletter
Why you should subscribe:
"Louise is the Senior Climate Correspondent at the Independent and issues a weekly briefing with the main climate news. She brilliantly breaks down the key details from major events like COP, but also includes more marginal stories of breakthroughs and reasons to be optimistic."

Lucy Todd, founder of My Little Green Wardrobe
What it's about:
"The climate crisis is big, multifaceted and easily overwhelming. But the immutable fact is that we all have a stake – whether we admit it or not – in the problems, and more importantly, the solutions."
This climate newsletter from The Independent aims to be part of guiding you through.
Where you can sign up:
Recommended by Lucy Todd, the owner and founder of My Little Green Wardrobe (MLGW), the new website that exclusively features pre-vetted ethical and sustainable children's clothing brands.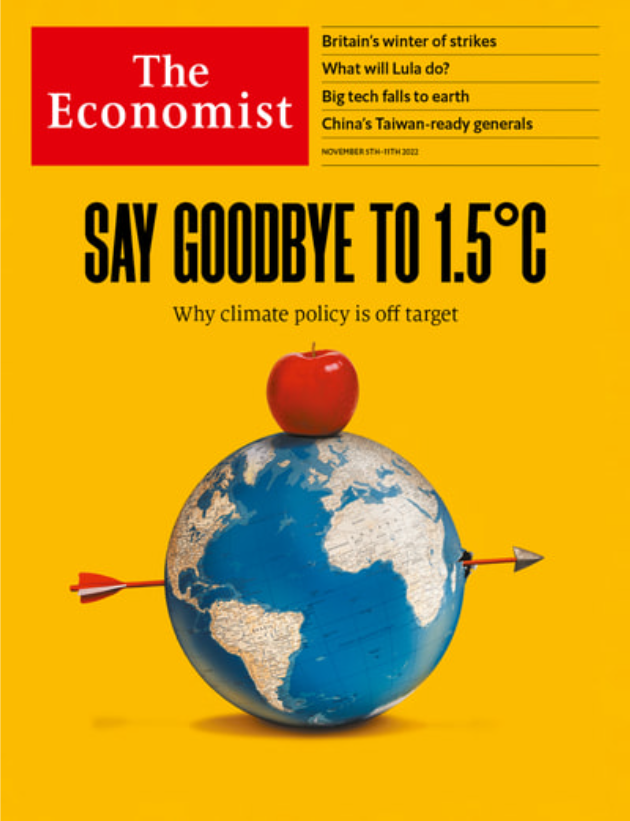 7. The Economist
Why you should subscribe:
"Sometimes The Economist is a bit too wedded to the free market as a cure-all but the writing and thinking is intelligent and thought-provoking. The magazine is still very successful so they can afford the best staff and it shows. Rigorous economic and scientific analysis leaves them very much in the camp deeply concerned about climate change and environmental degradation – the tragedy of the commons."

Richard Bayley, Fleet London
What it's about:
Published since September 1843 to take part in "a severe contest between intelligence, which presses forward, and an unworthy, timid ignorance obstructing our progress".
Where you can sign up:
Recommended by Richard Bayley, the founder of Fleet London, a minimalistic menswear brand selling shirts and boxers designed to last and made from sustainably sourced, high-quality materials.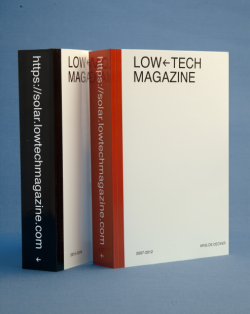 8. Low Tech Magazine
Why you should subscribe:
"Basically a guide to getting more for less, easily the most interesting read of the year."

Ed Ayton, Abel & Cole
What it's about:
Technology has become the idol of our society, but technological progress is — more often than not —aimed at solving problems caused by earlier technical inventions.
There is a lot of potential in past and often forgotten knowledge and technologies when it comes to designing a sustainable society.
Interesting possibilities arise when you combine old technology with new knowledge and new materials, or when you apply old concepts and traditional knowledge to modern technology.
Where you can sign up:
Recommended by Ed Ayton, the Sustainability & Communications Officer for organic food delivery company Abel & Cole. Everything Abel & Cole sell matches its sustainable, local and seasonal ethos.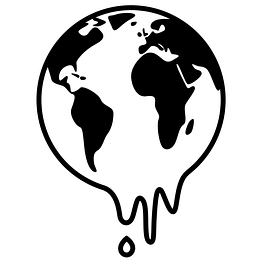 9. The Weekly Climate
Why you should subscribe:
"If you want to be completely up to date with all your climate news, there isn't a better newsletter."

Noor Veenhoven, co-founder of Project Cece
What it's about:
This newsletter provides a weekly digest of the most important reads about the climate crisis. It is for those who want to understand the climate crisis better and get an overview of what is happening in an as close to real-time as possible.
Where you can sign up:
Recommended by Noor Veenhoven, one of the three all-female founders of Project Cece. It's the largest online marketplace for stylish and ethical clothing in Europe, featuring 100 brands – and growing.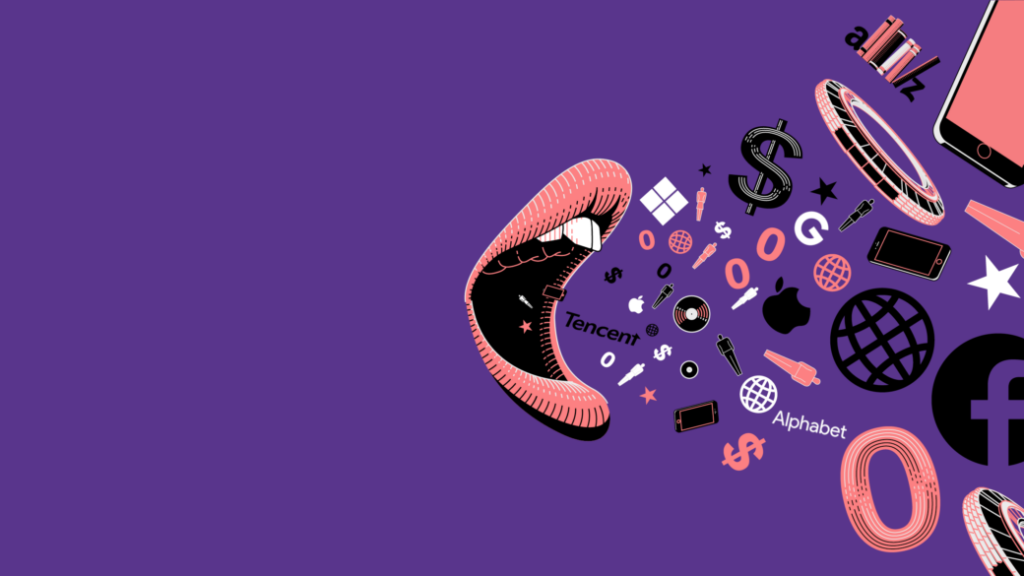 10. Tech States by Tortoise
Why you should subscribe:
"A very succinct run-through of what some of the most powerful multi-national corporations are doing week to week."

Sean Buchan, Campaigner & Climate Communications Researcher
What it's about:
Alphabet, Amazon, Apple, Meta, Microsoft and Tencent. Six companies with more influence over our lives, politics and culture than many nation states.
That's why Tortoise have decided to launch the Tech States Sensemaker – a free weekly newsletter dedicated exclusively to covering these five tech giants.
Where you can sign up:
Main image: photo by picjumbo.com