The second season of Clarkson's Farm is finally here! Did you enjoy it as much as the first? Do you still like Jeremy Clarkson more than you expected? And are you eagerly awaiting Season 3?
The success of the series that brought the realities of farming to the big screen (well, Amazon Prime Video), has apparently surprised even Clarkson himself.
In Series 1, across eight episodes, Clarkson contended with being an amateur farmer on his 1,000 acre 'Diddly Squat' farm in Chipping Norton. During a pandemic. With the British weather at its most unpredictable.
In Series 2, Clarkson swaps sheep for cows and faces two nemeses – the badger, who threaten the lives of said cows, and the council, who oppose him opening a restaurant so he can profit from their beef.
Fortunately, he still has his band of merry men to offer advice as well as ridicule. Clarkson makes it clear that experienced farmer Kaleb Cooper is essentially in charge. We see there's more than meets the eye with land agent Cheerful Charlie and dry stone wall specialist, Gerald Cooper, is as loquacious as ever.
Farming is typically the preserve of white men in their 60s. But, a couple of women also come to Clarkson's rescue, not least his girlfriend Lisa Hogan who clearly knows what's what on a farm and shares Clarkson's passion for exploiting loopholes in the rules.
Clarkson: a dangerous farming hero?
Clarkson's Farm touches upon some important points about the current state of UK farming. Namely its reliance on chemicals, 'non-organic' produce, unpredictable weather, animals as part of farming, profits after a year of toil…
Farmer and author James Rebanks has been quoted as saying that Clarkson has "done more for farmers in one series of Clarkson's Farm than Countryfile achieved in 30 years". And many farmers agree.
As enjoyable as the show is, and as brilliant it is at bringing farming into the homes of the UK's city dwellers, Clarkson's foray into farming isn't exactly most farmers' reality. He has a reported £48 million buffer (give or take) to soften any costly mistakes. He's also getting paid by Amazon whether he succeeds or fails.
So, let's not let not put Clarkson on a pedestal, just yet. He still writes hate-filled articles and columns filled with clichés that arguably do more harm for the climate crisis than Clarkson's Farm does good.
This year he hit the headlines with vitriol directed at Meghan Markle. It was so bad, the Sun had to remove it from their website. Last year (November 7, 2021) he hit the headlines for saying Greta Thunberg needs "a smacked bottom". In his less-than-woke column for The Sunday Times, Clarkson also seemed to suggest that climate activists should maybe consider violent suicide/spending decades in a labour camp in China if they really want to make an impact, rather than "moaning about how [his] cows burp too much and how there's a turd in the River Evenlode".
So, while Clarkson may have opened up the farming conversation, we want to ensure there are more voices in it. What better way to do this than to have Clarkson Farm reviewed by farmers? So, we spoke to some of the UK farmers at the forefront of environmental protection to find out do farmers like Clarkson's Farm?
Here's their reviews on the first series of the show, their insights on the realities of UK farming and their views on what the future needs to look like…
What do farmers think of Clarkson's Farm?
Clarksonesque daftness is a fine match for the absurdity of farming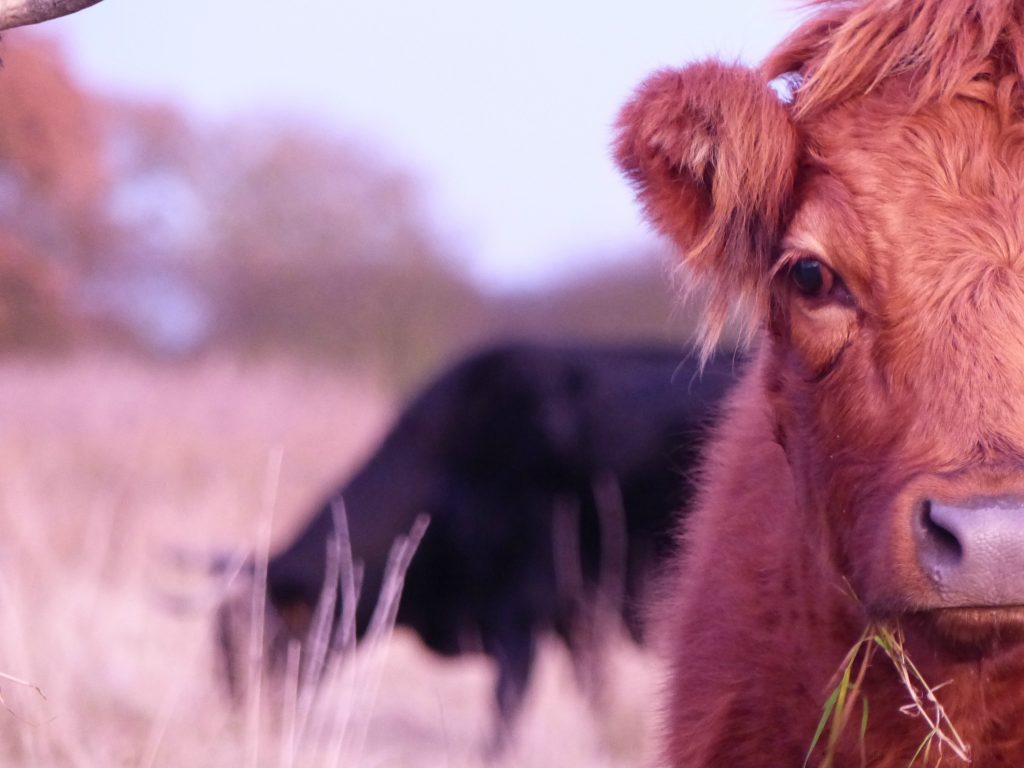 Rosewood's approach to farming is refreshing, to say the least. Their tagline is 'food as a by-product of conservation'. As such, they maintain their beef is actually a result of the work they do to improve the natural world.

Rob Rose, Rosewood Farm: "I'd been looking forward to Clarkson's Farm ever since Jeremy announced that he wanted to show what farming's really like, warts and all. My main concern was this was going to become 'The Grand Tour on a Farm'. But, despite the opening montage, five minutes into the first episode I realised this was going to be rather different. And surprisingly good.
It was rather true to life. I think they've done a good job of balancing Clarksonesque daftness with the absurdity of farming as a career.
What makes it so relatable to farmers is that the 'star' doesn't overshadow his supporting team. Clarkson doesn't try to pretend that he's in any way doing it by himself. The characters are all very entertaining. While we're certainly not all like that in farming(!), we do all know people exactly like Gerald, Charlie, Ellen and Kaleb. The contempt they show for the new person coming in and having a go is genuine!
Clarkson immediately shows why working efficiently is so important in farming. He accurately communicates the exasperation that all farmers feel, when the combined impacts of the weather and markets don't exactly go your way.
He also didn't shy away from mentioning the downsides of farming when it comes to the environment. I resonated with the internal conflicts of wanting to help nature but having to do so within the financial constraints of the market, and regulations, and even time. We all face these challenges, regardless of how passionate we are about wildlife.
Clarkson presented the reality of farming – the experience, the conflicts, the highs and lows.
I related to Clarkson's Farm because of the way he showed the emotional connection you have – and need to have – to keep going when things aren't going so well. A lot of farmers feel immense pride in producing food that we all depend upon – especially during the pandemic – and never lose hope that tomorrow/next week/next year will be better."
Support British Farmers | Rosewood Farm | Shop Now
Will we see more sustainable farming on a commercial scale in Series 2?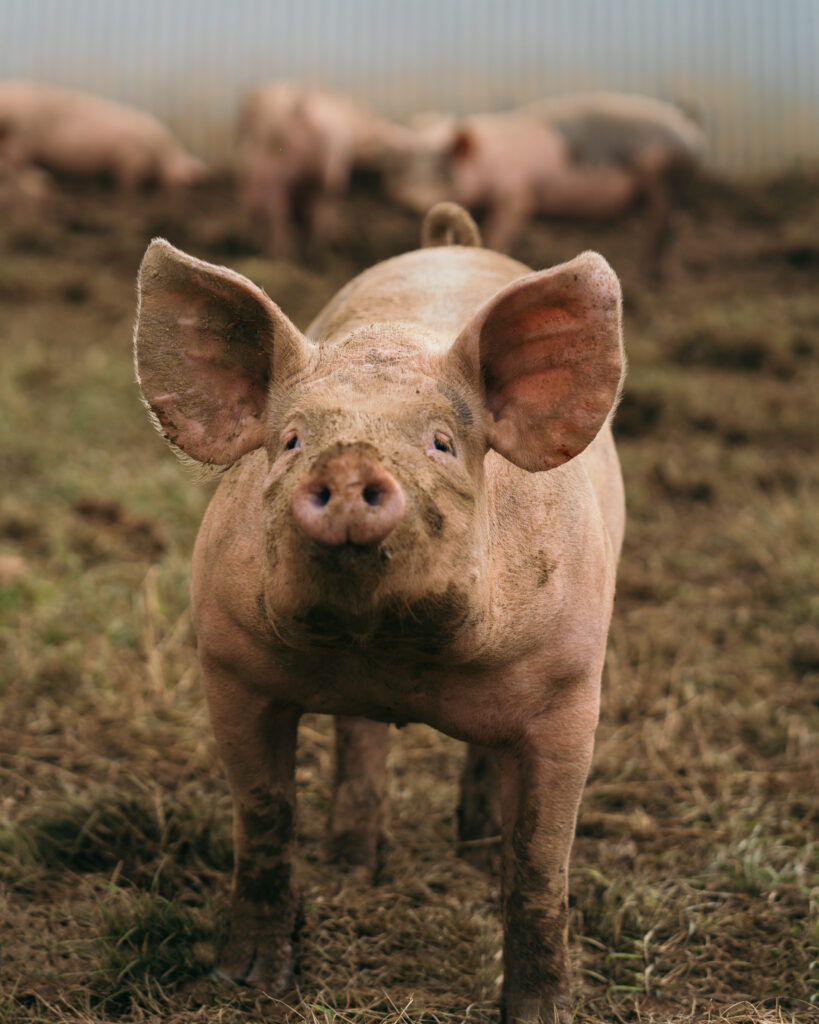 Beyond supplying consumers with great-tasting meat, field&flower has devoted itself to building a sustainable food system. This means it pays careful attention to where the meat and fish it sources come from, and treats farmers fairly.

Simon Price, Pig Farmer, field&flower: "One thing we can't escape as humans is our need to eat.
We may have varying levels of interest in what, when and how we eat. But, it's a basic necessity for life. We also have a growing population, expected to reach almost 70 million by the end of this decade. And, as Clarkson showed, no one is more aware of this than the farming community.
We can be battered by weather. Often we're battered by the media for environmental accountability. We're faced with a growing demand for food at the cheapest possible cost. Life on the farm is a constant tug-of-war between welfare, the environment and day-to-day survival.
So, what's the solution? Do we have to give up our ambition to eat more sustainably, if we wish to feed the nation?
I don't think so. I'm hoping the next series of Clarkson's Farm is going to show that sustainable farming on a commercial scale is entirely plausible. And by this, I mean a farming system that feeds a significant number of people, supports biodiversity. And produces a profit for poor ol' Jeremy.
Farms that Live Frankly loves…
Shop with some of our favourite forward-thinking food producers who are farming better food for people, animals and the planet.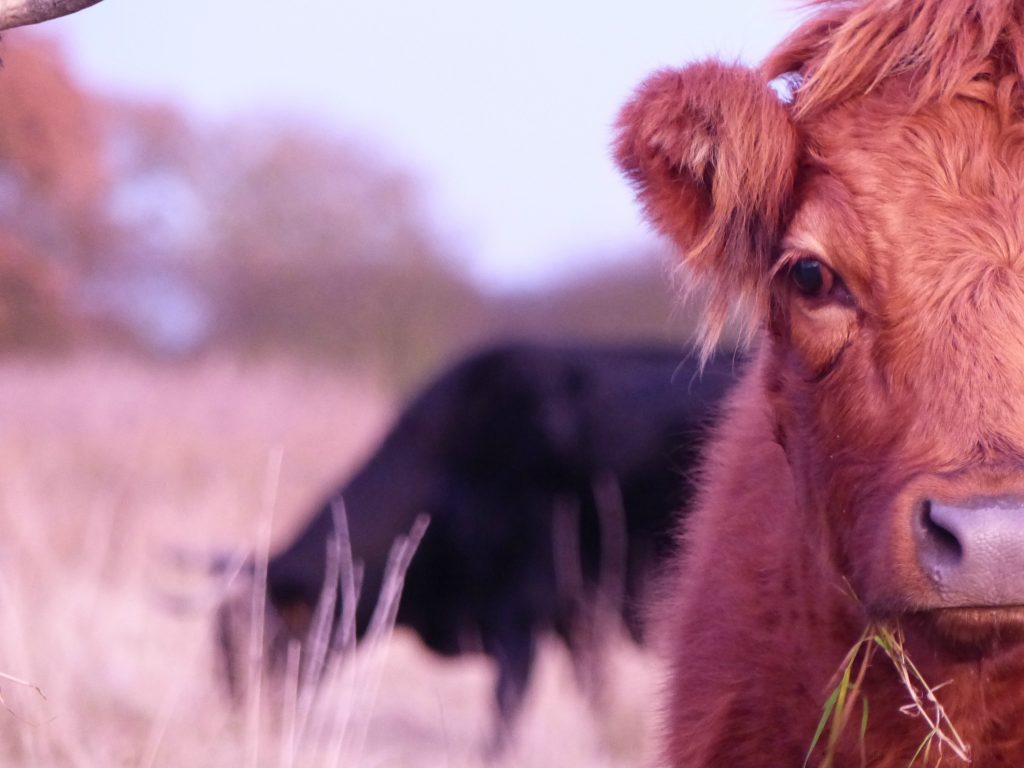 Rosewood Farm
Rosewood is a conservationist farm which specialises in producing delicious, high-quality pasture-fed beef from their Pedigree Dexter cows.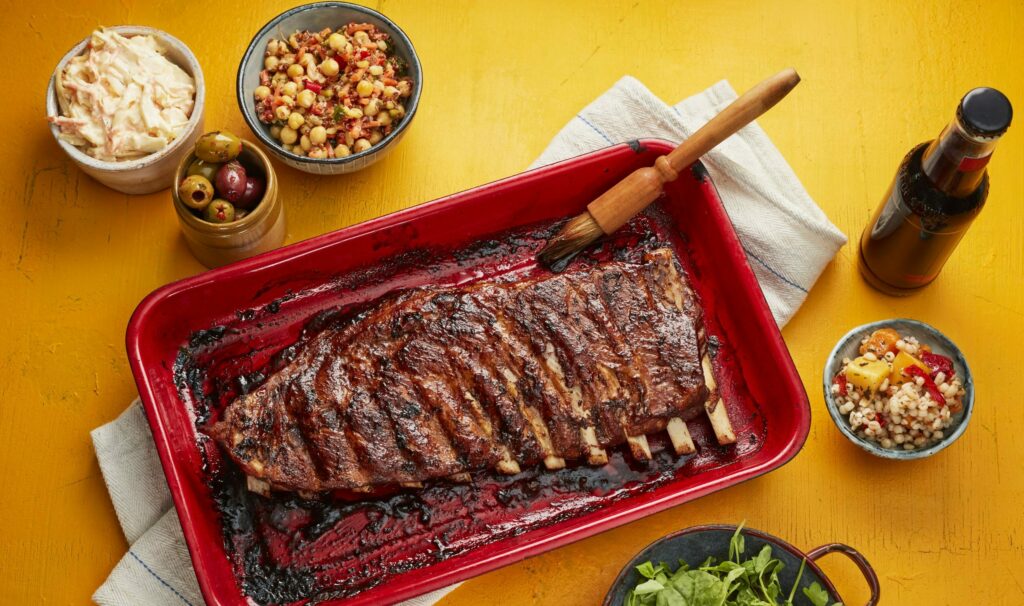 field&flower
Field&flower set out to deliver grass-fed beef to people's doors. Today, it provides meat boxes that tick all the sustainability boxes.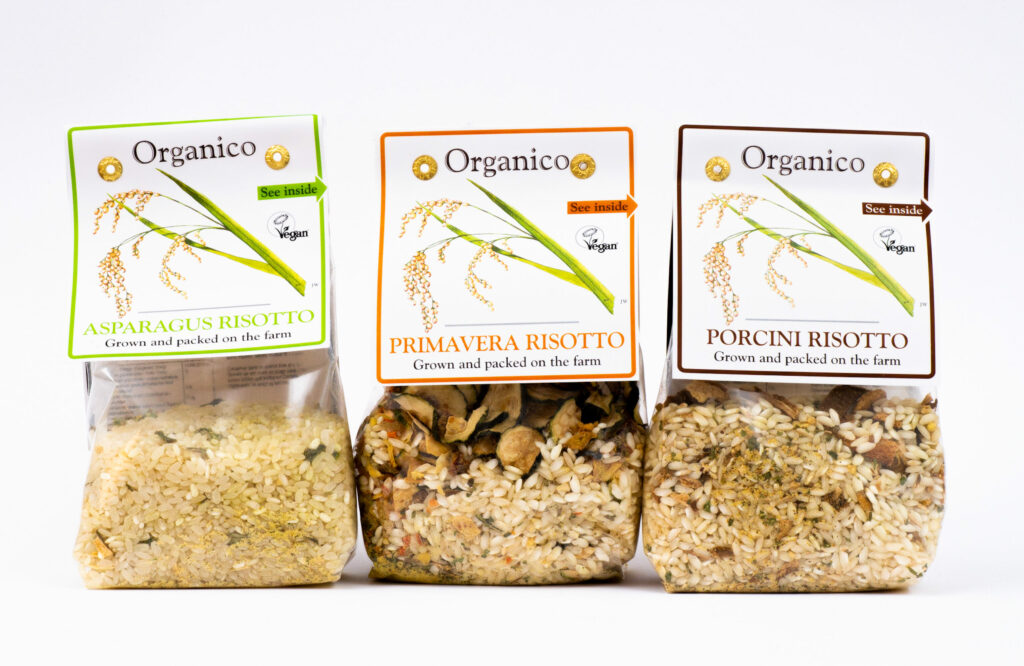 Organico
From pasta to tomato sauce: cupboard staples farmed in a way that nurtures the soil and communities they're produced in.


I'm a pig farmer, and while Clarkson's Farm is yet to expand into pigs, seeing Clarkson's sheep jumping around showed viewers how farm life can be for animals in a free-range system.
Importantly, it also showed that rearing animals free-range doesn't come cheap.
We choose to give each of our pigs more room – our pigs typically have 40 times more space to roam than industrial production. This means the number of pigs we can keep on the farm reduces. And the amount of pigs we can sell for money also reduces.
We choose to ensure the pigs live outside their entire lives (from birth through to slaughter). This means the pigs require the same level of care regardless of sunshine, rain or snow (no mean feat when you're farming on the coast!).
Unlike Clarkson, we don't use pesticides. Instead, we use pig manure to naturally fertilise the fields and rotate the pigs around the farm on an 18-month basis to allow the soil to recover and thrive. But, similarly to Clarkson, we do have a thing for wildflowers…
And this is the balance we need to see more of in series two. If we want sustainability as a country, we need people to make the connection between what really happens on farms and what goes on their plate."
Support British Farmers | field&flower | Shop Now
What's with the non-organic potatoes, Jeremy?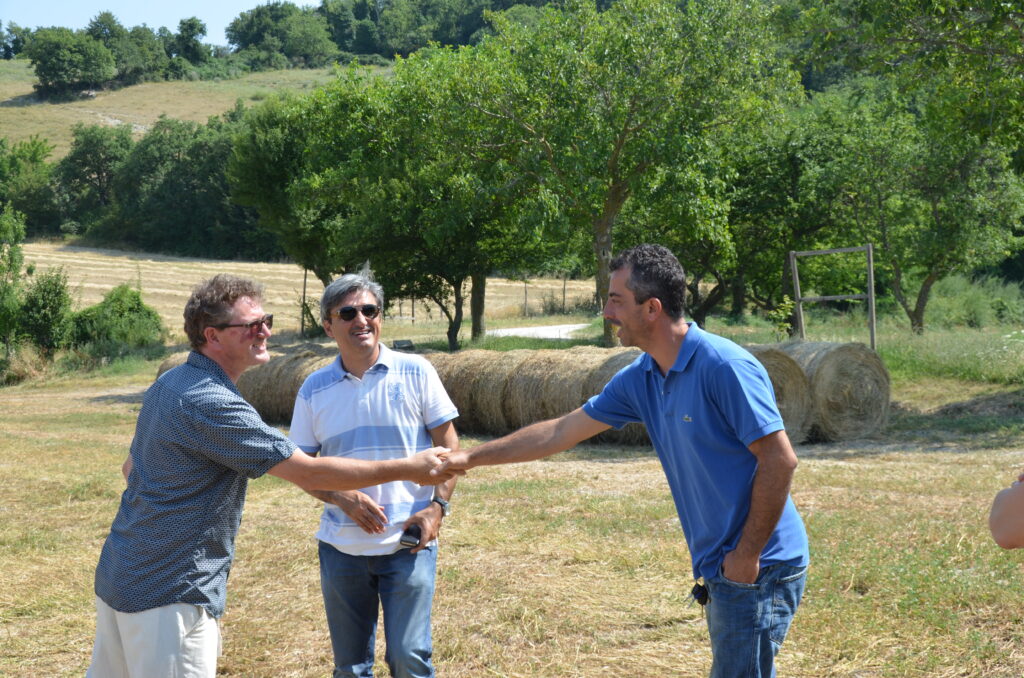 Our go-to for all those trusty cupboard staples. Organico products are farmed in a way that nurtures the soil and communities they're produced in. Redfern isn't technically a farmer. But, he visits each of his producers in person, ensuring provenance and good food values from farm-to-plate: they buy on story and quality, never on price.

Charles Redfern, Organico Realfoods and Fish4Ever: "Anything that gets us talking more honestly about farming, is a good thing in my opinion – and if this comes in the form of Jeremy Clarkson, then it's great to have him join the conversation. Even better, If this comes in the form of Clarkson showing a hint of interest in sustainability.
The warning sign for me came with Diddly Squat's sign proudly advertising "non-organic potatoes".
There seems to be a growing 'mustn't say the "O" word' attitude' – especially in the UK.
But, this does beg the question, who gets to define sustainability? Does Clarkson, in series 2?
Ideas including 'rewilding' and 'regenerative agriculture' are all the rage. I love these ideas. We need more of them. But, they are not yet regulated.
While leeway can be a great thing, you do lose robustness. As such, it's no surprise to see many huge corporations, including Pepsico, Unilever and Nestlé sign up to regenerative agriculture rather than promise to be 50% or 100% organic in the future.
'Organic', on the other hand, is a legislated, defined, structured and monitored system. There's nothing to stop someone from signing up to this as a base standard and doing even more than the certification asks of them.
That's the challenge I would set for someone like Clarkson who doesn't like to be restrained by rules."
Support Organic Farmers | Organico | Shop Now
The dysfunctional industrialised food system vs small-scale family farms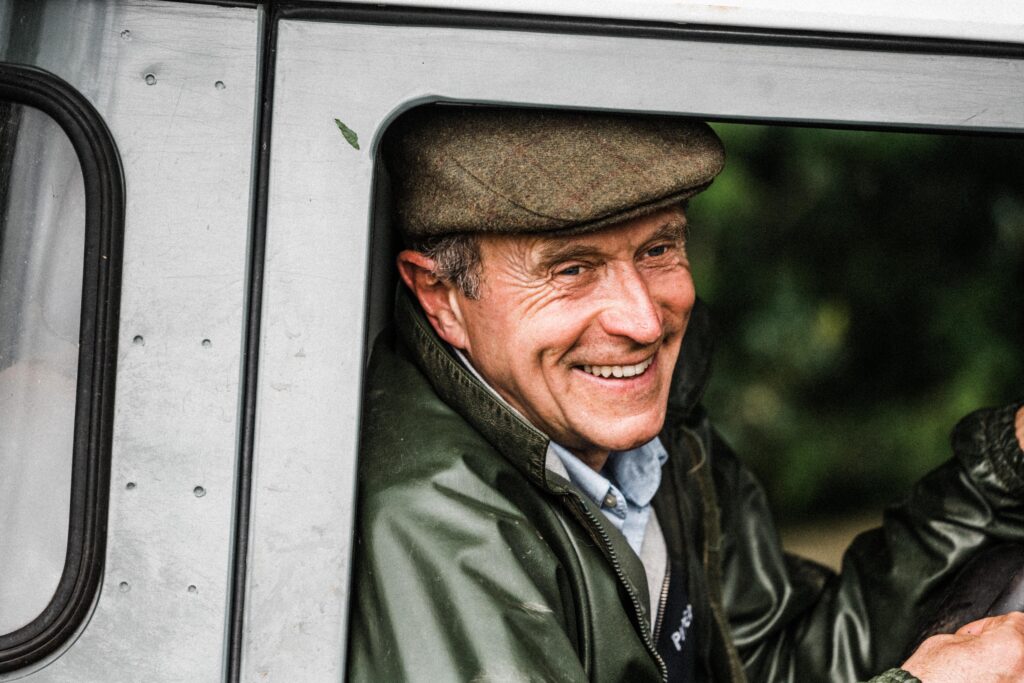 Peter Greig is the co-founder of Pipers Farm, which he started thirty years ago with his wife, Henri on their 50 acre permanent pasture farm in Devon. Now, they have established a sophisticated online marketplace for sustainably produced British meat, dairy and grains, which directly supports a network of 40 small-scale family farms.

Peter Greig, Pipers Farm: "Clarkson's Farm demonstrates just how impossible industrial commodity farming has become for farmers. Aside from his Diddly Squat farm shop, Jeremy Clarkson is operating within a system where farmers are disconnected from the end consumer. i.e. when they sow their crops, they don't know if their grain will end up as feed for animals or feed for humans.
A big problem with farming as a whole is that it has been led away from a market or consumer focus, and drawn into a commodity supply chain which relies heavily on industrial inputs to go with these faceless commodities. This intensive way of farming has taken us so far away from where farms need to be – it should be about individual hard-working families producing a vital ingredient in the day-to-day functioning of society.
Right now, if you look at what is going on in the industrial food supply chain with gas shortages, labour shortages and food shortages, the system is in total meltdown. It is fragile, dysfunctional and unsustainable. Farmers are on a knife's edge.
It inevitably has to come back to small-scale mixed farming, which is a very different picture. It is about the provision of nutrient-rich food where farmers know their supply chain and the people they're responsible for feeding. That's what we've worked hard to establish over the last thirty years at Pipers Farm, working with a growing network of small-scale mixed farms and providing them with a sustainable route to market."
Support British Farmers | Pipers Farm | Shop Now
Farms that Live Frankly loves…
Shop with some of our favourite forward-thinking food producers who are farming better food for people, animals and the planet.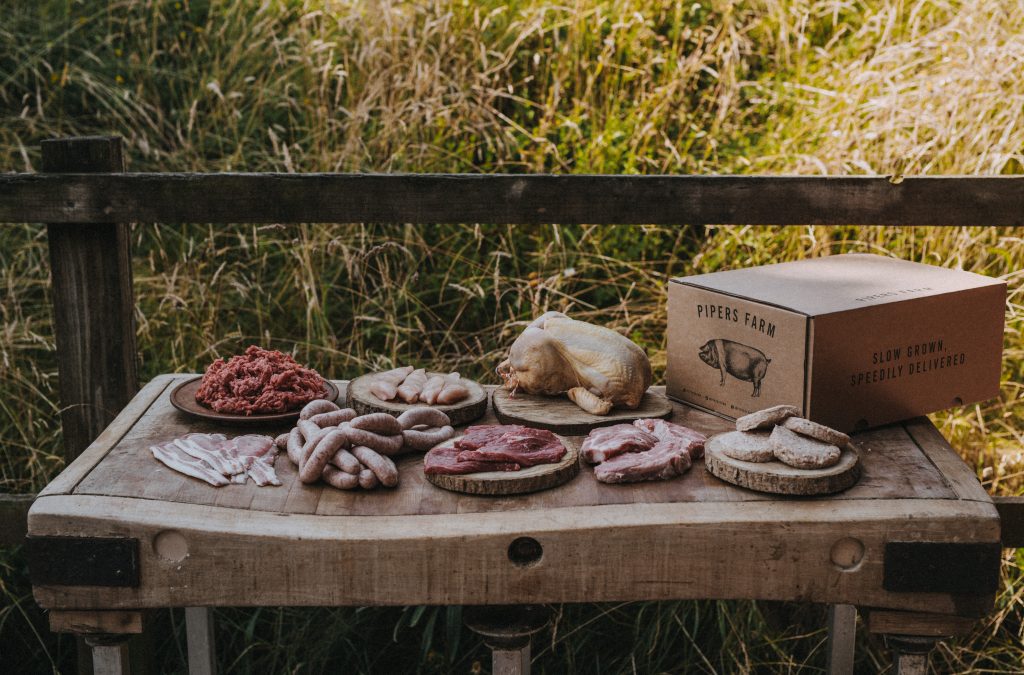 Pipers Farm
Pipers Farm is an online butchers and farmshop that delivers top-quality meat, dairy and pantry produce from its farm to your door.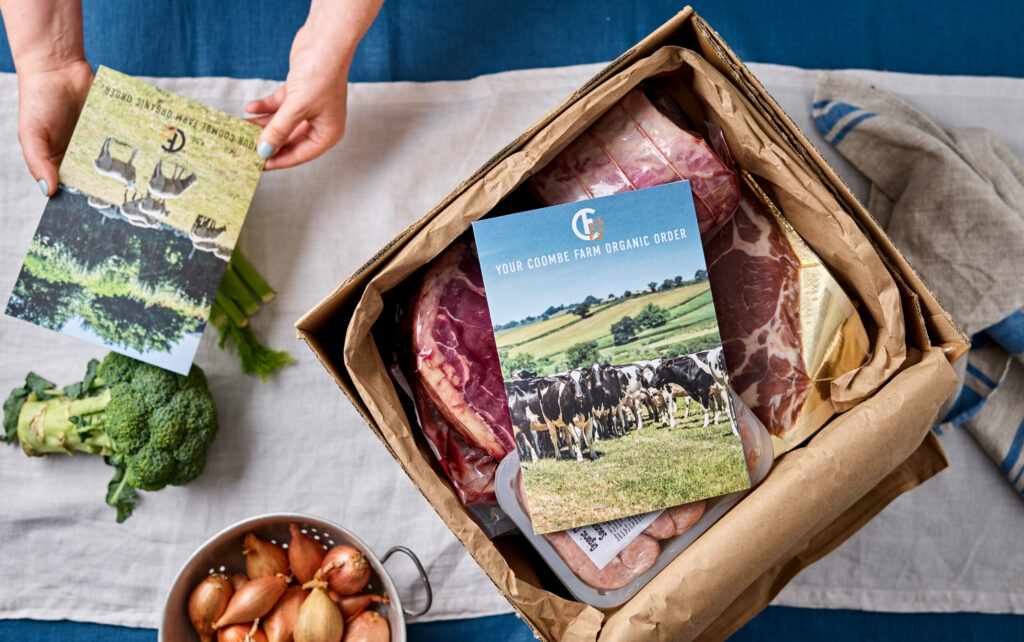 Coombe Farm Organic
Coombe Farm Organic is a meat delivery service with a 'head-to-hoof' philosophy. Their Retired Dairy Beef has to be tasted to be believed.
Let poop stay in the loop!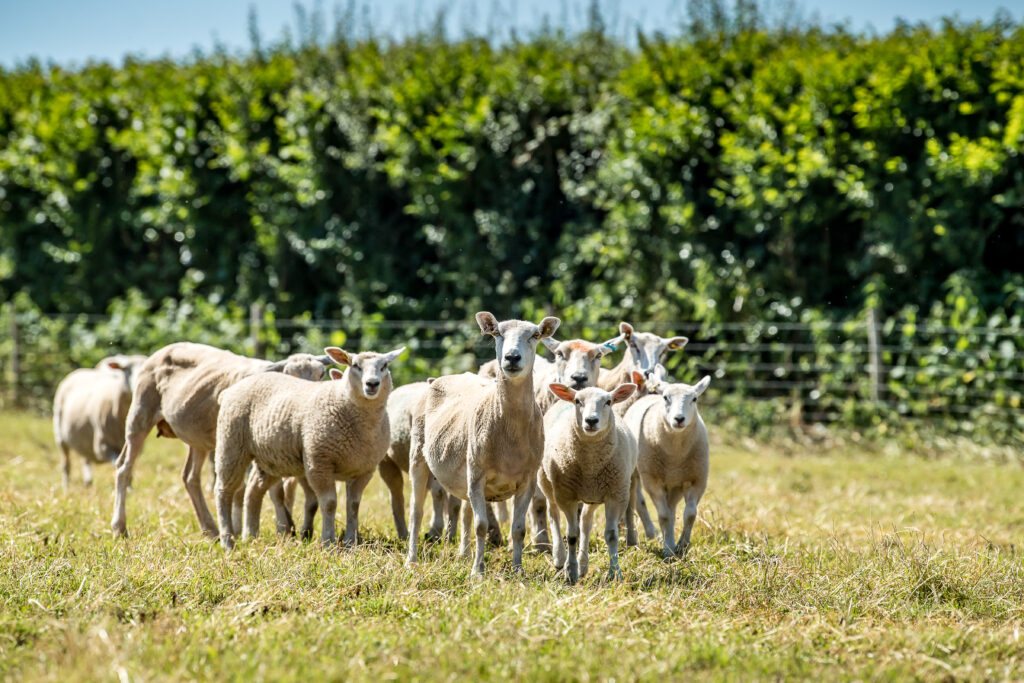 Coombe Farm Organic offer an organic meat box delivery service. They originally set up to sell beef as a by-product of their organic dairy business. It's no surprise they are champions of Retired Dairy Beef and have a 'head-to-hoof' approach to production. This means they offer offal, broths, pies and even tallow soaps – in addition to the more popular steaks and chicken breasts.

Ryan Sloman-Brown, farming manager of Coombe Farm Organic: It's brilliant that Clarkson is raising the profile of farmers. It's a realistic account of some of the trials and tribulations that farmers face. Especially the dependence on the weather, unpredictability of crops and livestock, and the sad truth that there is often very little to gain at the end of it. No one's in farming for the money!
There are signs that Clakson is beginning to realise the importance of encouraging wildlife on his land. This is vital because more than 40% of insect species are declining and a third are endangered, in the UK alone. Yet, a huge three-quarters of food crops depend on pollinators. This transition will be a win for Clarkson as well as wildlife!
Although some of Clarkson's efforts – such as 'rewilding' and the 'pond' all help – these are not solutions on their own. It would be great in series 2 if, instead of creating isolated 'environment' projects, Clarkson could see his whole farm as one ecosystem designed to sustain soil health and support wildlife.
At Coombe Farm, for example, we plant cover crops such as turnips and mustard for sheep to graze in one field. The sheep produce manure, which organically fertilises the ground. This naturally prepares the soils for a production crop like wheat or oats, for the following year.
When we talk about wildlife, we don't just mean the animals and insects we can see above the ground. We are referring to the billions of microorganisms in healthy soils which also help crops to grow without artificial fertilisers.
If Clarkson lets 'poop stays in the loop', this would reduce his reliance on artificial fertilisers. From an environmental perspective, artificial fertilisers are hugely intensive to produce. They pollute streams and rivers, having a devastating impact on biodiversity on farms and in the waterways. Plus, synthetic nitrogen fertilisers come from mined fossil fuels and release nitrous oxide, a long-lived greenhouse gas that's 300x more potent than carbon dioxide.
Using less artificial fertiliser could have the added bonus of making Cheerful Charlie even happier. Fertiliser prices have doubled recently, which means using them on arable crops just isn't affordable for most farmers.
Farming organically simply means working with nature rather than against it. The weather was such a huge feature of Clarkson's Farm. With climate change, the impacts of weather are going to increase. Ultimately, organic healthy soils are more resilient to climate change, as they store up to twice as much water which protects against flooding and means they perform better during drought, too.
Last but not least, it would mean the soil would act as a carbon store. Soils store more carbon than all of the world's plants and forests combined, it is one of our most important weapons in the fight against climate change.
Support British Farmers | Coombe Farm Organic | Shop Now
From one farming newbie on a steep learning curve to another: it's slow, complex, unpredictable – and yet perfect.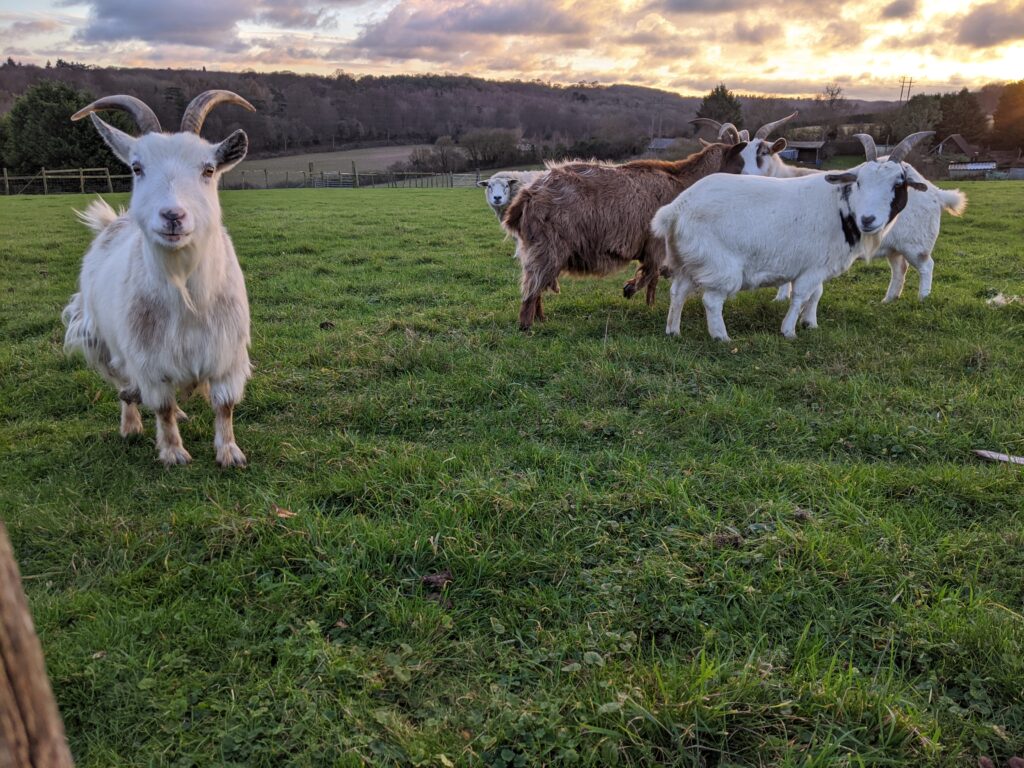 Elvis & Kresse's iconic, distinctive designs champion reworked hardwearing materials, most of which revolve around saving London's decommissioned fire hose from landfill. Last year, they became the proud owners of New Barns Farm with the goal of making their brand Net Regenerative…

Kresse Wesling, Elvis & Kresse: "When I first heard about Clarkson's Farm, I have to admit, I didn't think I would be a fan. But I am always happy to be wrong, and in this case, I was.
Is the show perfect? No. Is Clarkson a regenerative hero? No. But, is he a man in transition that could take his audience along for the ride? Absolutely.
What I like best about Clarkson's Farm is that he very clearly shows how incredibly difficult the profession is.
Elvis and I started our farming adventure in December 2020. We bought a small farm outside of Faversham in order to pursue regenerative agriculture. We watched the Biggest Little Farm, we watched Kiss the Ground, we got in touch with everyone we knew who knew anyone doing this kind of farming and we started researching… hard.
It has been a lot like going back to university. Except this time, instead of studying Politics (useless), we are getting to grips with soil health, microbiology, weather patterns, holistic planned grazing, permaculture… We have never been so physically drained while so simultaneously intellectually jazzed. We have found some incredible mentors and a deep well of support from our community and new neighbours.
As a society we seem to feel entitled to cheap food; the result is that farmers are overworked and underpaid and the land suffers. Diddly Squat made almost no money in Clarkson's first year at the helm, and he took no salary.
The transparency of the show is great. Day after day the natural world is bringing Clarkson around to its way of working – it's slow, complex, unpredictable and yet perfect.
He is bearing witness to climate change and his eco-efforts – rewilding, wetlands, wildflowers, insect corridors – are all fantastic initiatives that frankly, we need Clarkson's seven million Twitter followers to love, too.
We have sheep and are planting 11,668 vines in the spring. Hopefully, we'll be making wine by 2025. We are planning to go beyond organic and biodynamic and have a soil-first approach. But, this is experimental and risky, as there are few precedents.
The main reality of farming, one that Clarkson also presents incredibly well, is that it unfolds very slowly. You have to watch everything as closely as possible and there are no certainties. No matter what the industrial chemical and seed companies may promise, there are no absolute inputs and no absolute outcomes.
The best we ever hope to be is a symbiotic partner for nature. This partnership is already messy and erratic but also achingly beautiful and endlessly interesting.
And, maybe I am being too optimistic, but I think Clarkson is heading in the same direction…"
Originally published in November 2021