Are you looking for thoughtful Valentine's Day gift ideas?
Valentine's Day is a day of love and, we hate to say it, rampant consumerism. As shops stock their shelves with glittery heart-shaped, well, everything, it's easy to fall into the trap of buying cheap, Valentine's-themed tack.
We all know we should be buying better, so we're making it easier for you.
Treat that special someone to something truly special: delicious dinners for two, a romantic getaway, some sexy lingerie… However you want to celebrate, here's our list of sustainable Valentine's Day gift ideas from brands that have ethics and sustainability at their heart. So, they look good and taste good and they make you feel good, too.
ROMANTIC VALENTINE'S DAY GIFTS:
A CUTE AND QUIET GETAWAY
Farm Safari and overnight stay, Helen Browning's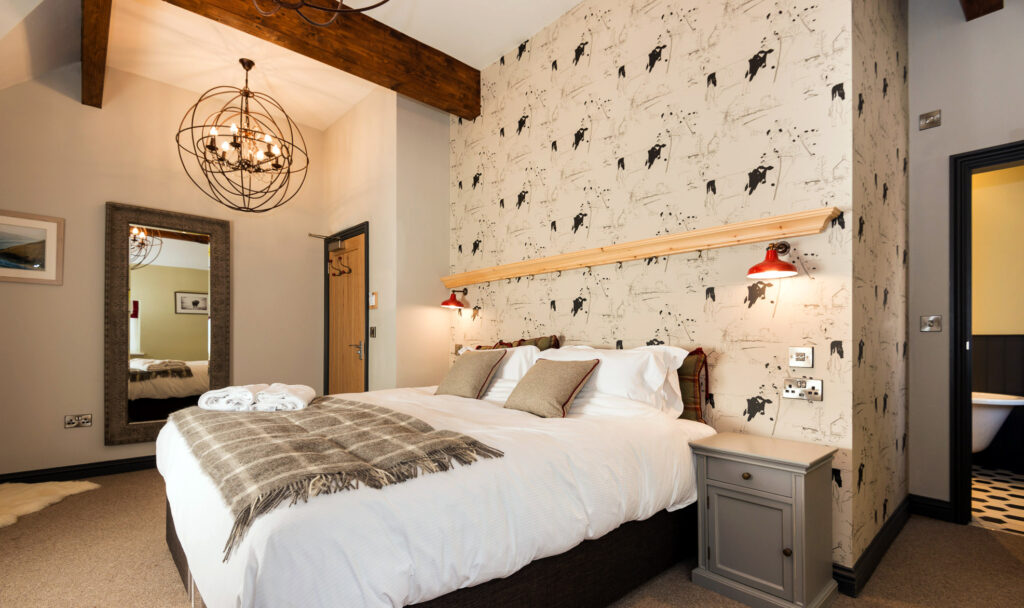 Are you and your partner in need of some quality alone time? How about a quiet getaway, indulging in great organic food and long wildlife walks in the Wiltshire countryside?
Helen Browning's Farm Safari and Overnight Bundle for two includes a one night stay in their Royal Oak Hotel, complimentary breakfast and a two-hour farm safari around 1,500 acres of organic farmland.
Surprise your partner with the voucher on Valentine's Day and then book your stay online at your convenience – their safaris run all year round.
£180 | SHOP NOW
SEXY VALENTINE'S DAY GIFTS:
LUXURY LINGERIE
BAMBOO LINGERIE, Ayten Gasson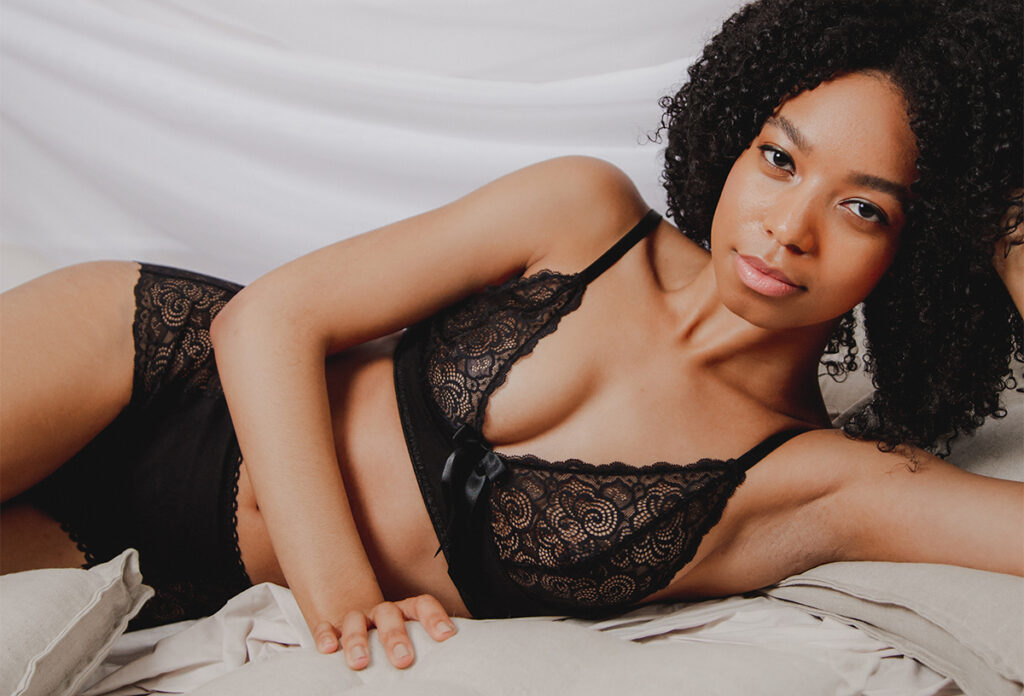 If you're looking to celebrate with a classic set of lacy black lingerie, look no further than luxury lingerie brand, Ayten Gasson. We think this Ava Organic Bamboo Bralet and matching High Waisted Knicker are real winners.
Ayten Gasson prides itself on ethically producing high-quality handmade works of art from their boutique in Brighton. Their lingerie has been featured in some of the world's greatest fashion publications, including Elle and Vogue.
Of course, this Ava set is just a sample of their beautiful collection, so we definitely recommend browsing through their website.
Ava Organic Bralet, £68 | Ava organic knickers, £48
SHOP NOW
LUXURY LINGERIE, Buttress and Snatch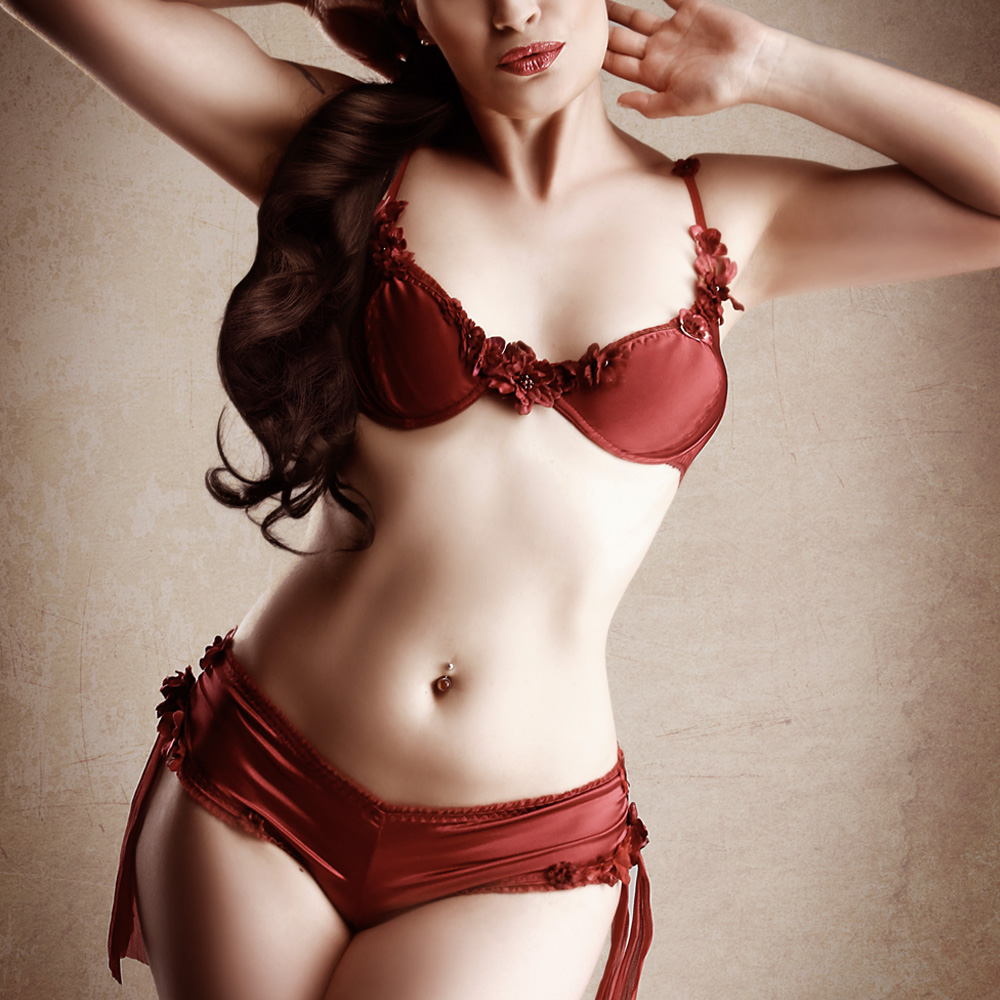 If you really want to make someone feel like a million bucks this Valentine's Day, this gorgeous Rosie Lee Silk Bra and Rosie Lee silk flowers knickers from Buttress & Snatch, a small independent Hackney-based artisanal lingerie specialist, is just what you're looking for.
Made using luxurious deep red silk satin and hand finished with vintage velvet flowers and silk tulle detail, this stunning statement set will be treasured for life!
The attention to detail is exquisite and everything is truly handmade, predominantly by founder Rachel, in her Hackney showroom.
Rosie Lee silk bra, £154 | Rosie Lee silk flowers knickers, £96
SHOP NOW
Troo Lingerie, Project Cece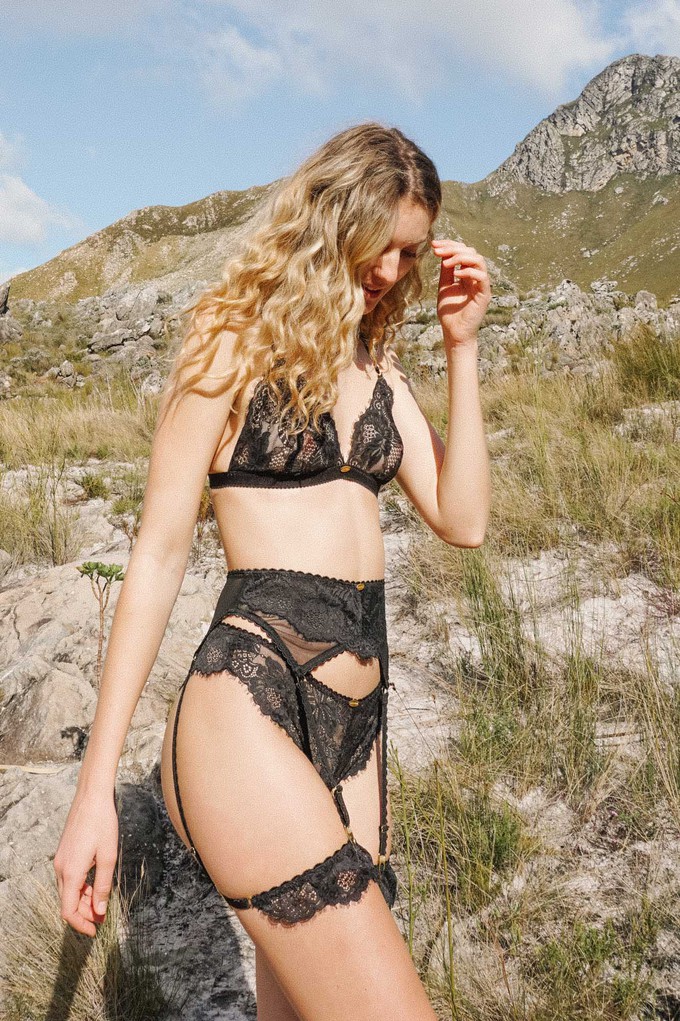 If you're looking for a slinky new set of underwear, another great collection to browse is Project Cece's curated selection of lingerie from Troo.
Troo is a beautiful, timeless, and sexy Swiss lingerie brand with roots in South Africa. Their products are all made ethically with responsibly sourced materials. Troo works with several like-minded labels that are all sustainable in their own way.
From £20 | SHOP NOW
THE BEST VALENTINE'S GIFTS:
THOUGHTFUL JEWELLERY
Sun necklace, Project Cece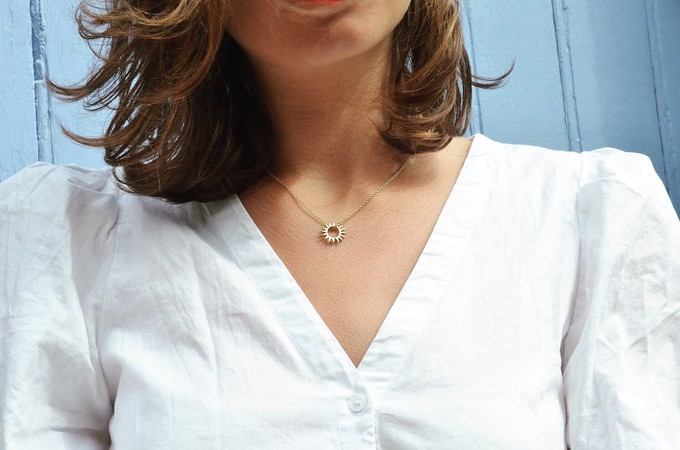 Looking for a way to tell someone they're the light of your life? How about this beautiful sun necklace made by Solitude the Label, an Amsterdam-based brand founded by two sustainably-minded sisters.
Made from responsibly sourced, mostly recycled materials, it's sure to be adored by any recipient who actively cares for the planet.
It is available in 14K Gold and sterling silver.
£214.97 | SHOP NOW
Bark Love ring, Eily O Connell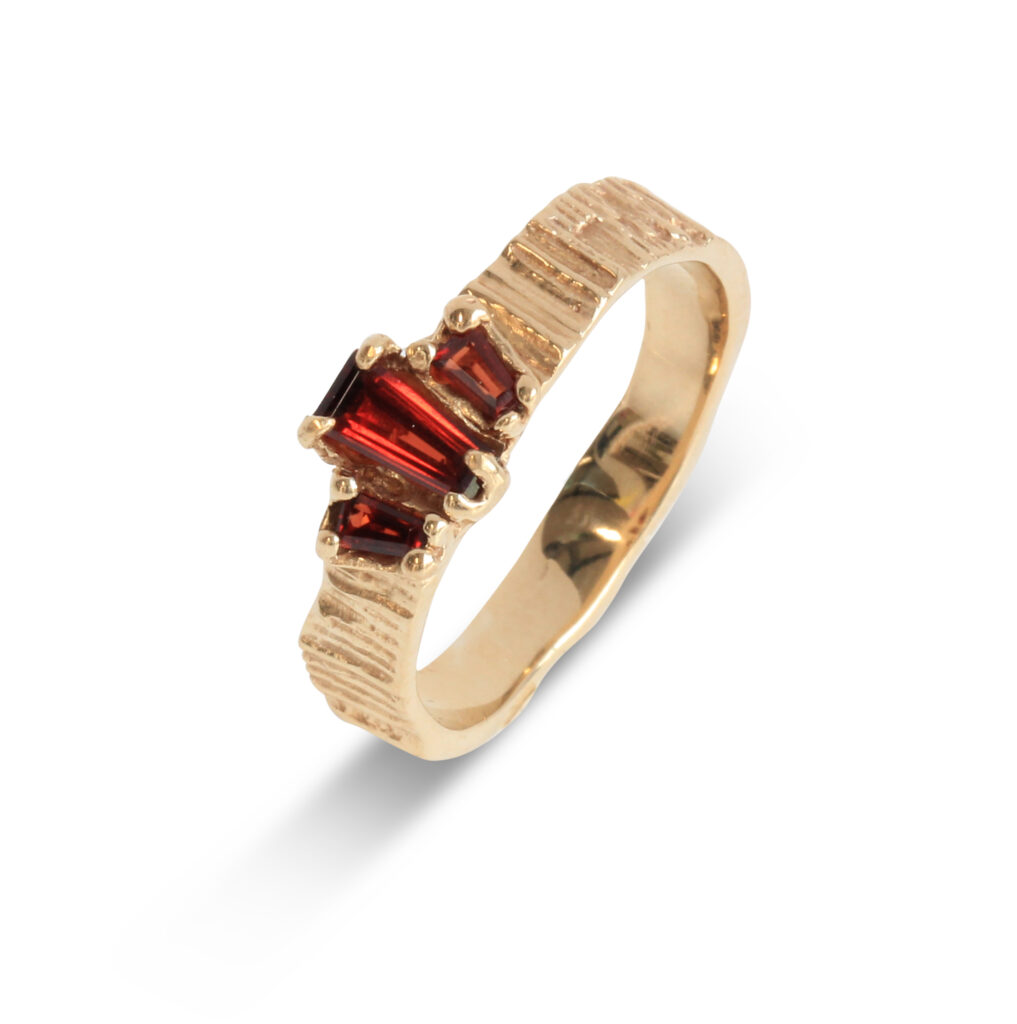 This stunningly unique ring is cast from sea bark found on the beaches of Ireland. What better way to show someone you're barking about them!? …Even a contender for a unique engagement ring?
Designer and goldsmith, Eily O Connell, forages for the sea bark which she then turns into rings using the ancient method of lost wax casting.
The ring features three beautiful red garnets which give it a rich, romantic feel. While the outer side has a distinct rustic texture, the inside has a smooth, bright polish for ultimate comfort.
Eily O Connell's jewellery is particularly special because it is made with sustainability in mind. O Connell prides herself on crafting her pieces using high quality, ethical and well sourced materials.
Eily handcrafts the ring from recycled 9-carat yellow gold in her Bristol based studio.
£990 | SHOP NOW
CUTE VALENTINE'S DAY GIFTS FOR HER:
PAMPER YOUR PARTNER
LOVE soaps, Ben & Anna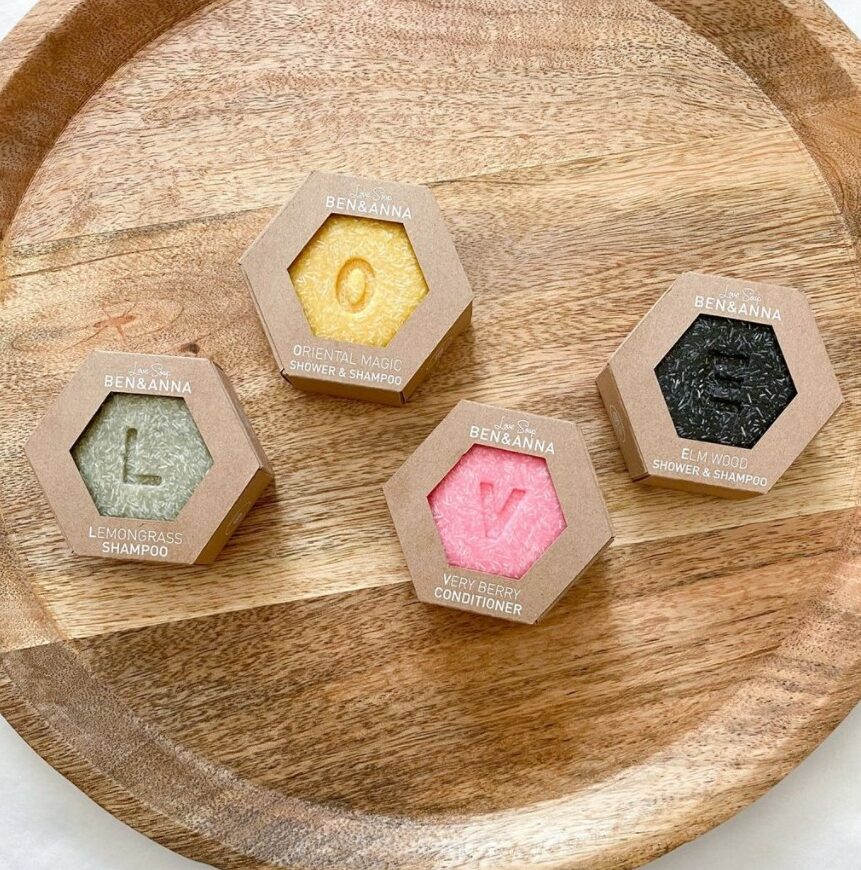 Sometimes it's just about the small things when it comes to showing someone you care.
If your Valentine's/Galentine's loves natural beauty products and good hair-care, these Ben & Anna LOVE soap bar shampoo and conditioners are a nice little treat.
After using Ben & Anna's shampoo and conditioners our hair felt softer and needed less and less product to tame the frizz post-shower. Win-win.
Ben & Anna products are certified by Ecocert. The brand is also certified by the Vegan Society and cruelty-free.
Note: at first wash you may think these shampoos don't work as well as your other products, but don't be so easily fooled. This is because most shampoos contain SLS (a foaming agent to make you feel like it's cleaning your hair) and conditioners that coat your hair in silicone (plastic) so you think it's soft, with hardly any replenishing action actually happening.
£6.95 each | SHOP NOW
The Silken Box, Lora GENE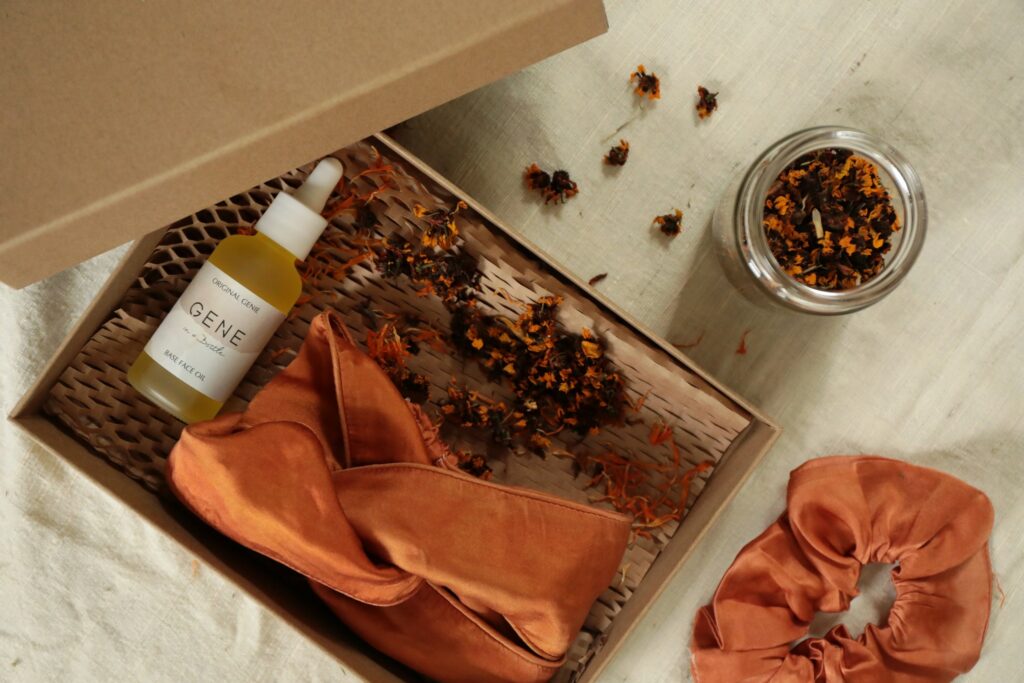 "I think Valentine's Day is a beautiful way to celebrate love. Though we should try and do it every day, it's a chance to pause and appreciate things a little better."

Lora Gene
This beauty box by Lora GENE features a hydrating face oil with authentic white rose Alba from the Bulgarian Rose valley and a gorgeous bright orange headband made from mulberry silk, in the UK and dyed with plant-based dyes by Katrina Wilde.
It's perfect for someone who like pampering and loves silk.
£55 | SHOP NOW
UNIQUE VALENTINE'S DAY GIFT IDEA:
LOVE-LY CLOTHING
Heart embroidered sweatshirt, Gung Ho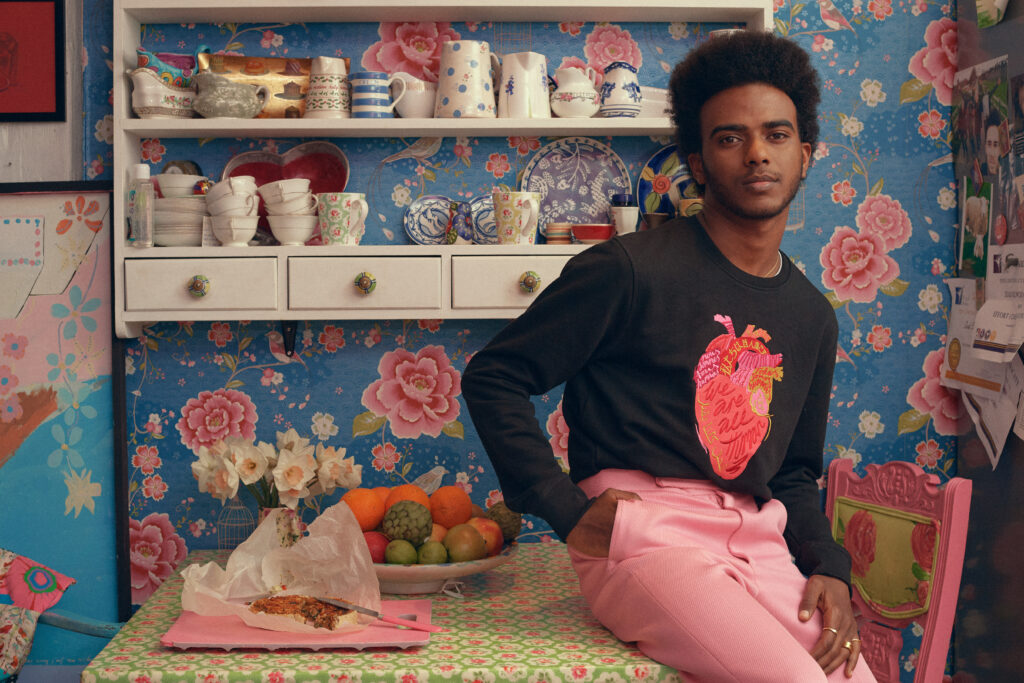 "To us Valentine's Day doesn't need to be a particular day (or celebrated every year) but sometimes if someone you love needs a little pick me up or a treat it is always nice to get them something that they would love. We recommend ditching the tack and giving them something you know they will really enjoy – it definitely doesn't need to be teddy bear shaped, fluffy or chocolate!"

Sophie Dunster
Every Valentine's, shops are overflowing with love heart chocolates, cards, stuffed bears and balloons. Which is why we love this original take on a heart themed Valentine's Day gift from Gung Ho.
This cool and creative unisex sweatshirt illustrates the human heart embroidered with the words, 'We Are All Human', translated to many different languages.
Their message is this: "We are all human, and we all have a heart. Let's use it and become part of The Worldwide Tribe."
This striking sweatshirt embodies the true meaning of Valentine's day: spreading love, romantic or otherwise.
In keeping with that, 10% of the profits made from this sweatshirt are given back to The Worldwide Tribe charity.
Sustainability alongside social justice is also at the heart of what Gung Ho do. They use sustainably sourced materials: 85% Organic Cotton and 15% Recycled Polyester. The sweatshirts are made in Bangladesh in a Fair Wear Certified Factory and embroidered in Oxford supporting small local businesses.
£120 | SHOP NOW
GOOD VALENTINE'S DAY GIFTS:
THE PERFECT PERFUME
Organic Bee perfume, Gung Ho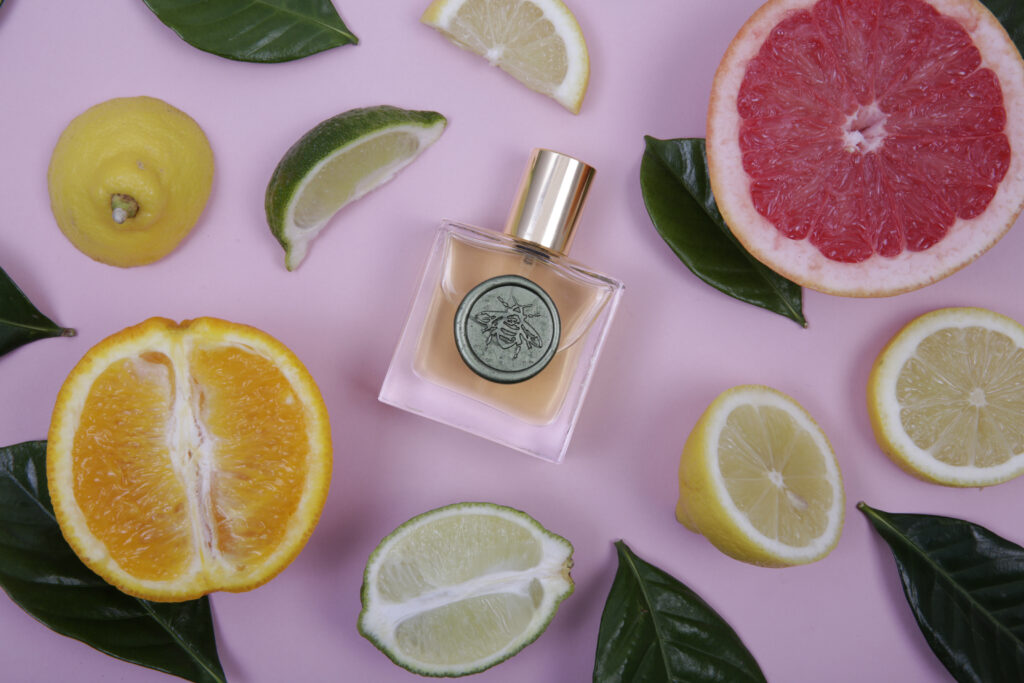 When you're at a loss with what to buy your loved one, perfume is always a classic go-to gift. But, this isn't just any perfume…
This Organic Bee perfume from Gung Ho is 100% pesticide free and has a classic, refreshing, unisex natural scent.
Made in collaboration with ethical fragrance brand, Lovorika. This Dry Oil Parfum formula is non-greasy, long-lasting and hydrating for your skin. It's much gentler and healthier than the alcohol-based alternatives.
The perfume is made up of Soil Association certified organic essential oils and a natural EcoCert certified coconut oil emollient.
It's handmade in London and comes in a custom Gung Ho drawstring bag.
The perfume bottle itself is refillable. When you come to reorder, you can send it back and receive 10% off!
Top Notes: Bergamot, Sweet Orange, Lemon, Grapefruit and Mountain Pepper
Heart Notes: Egyptian Geranium, French Lavender
Base Notes: Cedar, Vetiver, Sandalwood, Coffee
£85 | SHOP NOW
VALENTINE'S DAY FOOD GIFTS:
ROMANTIC DINNER FOR TWO
Steak Lovers Bundle, Helen Browning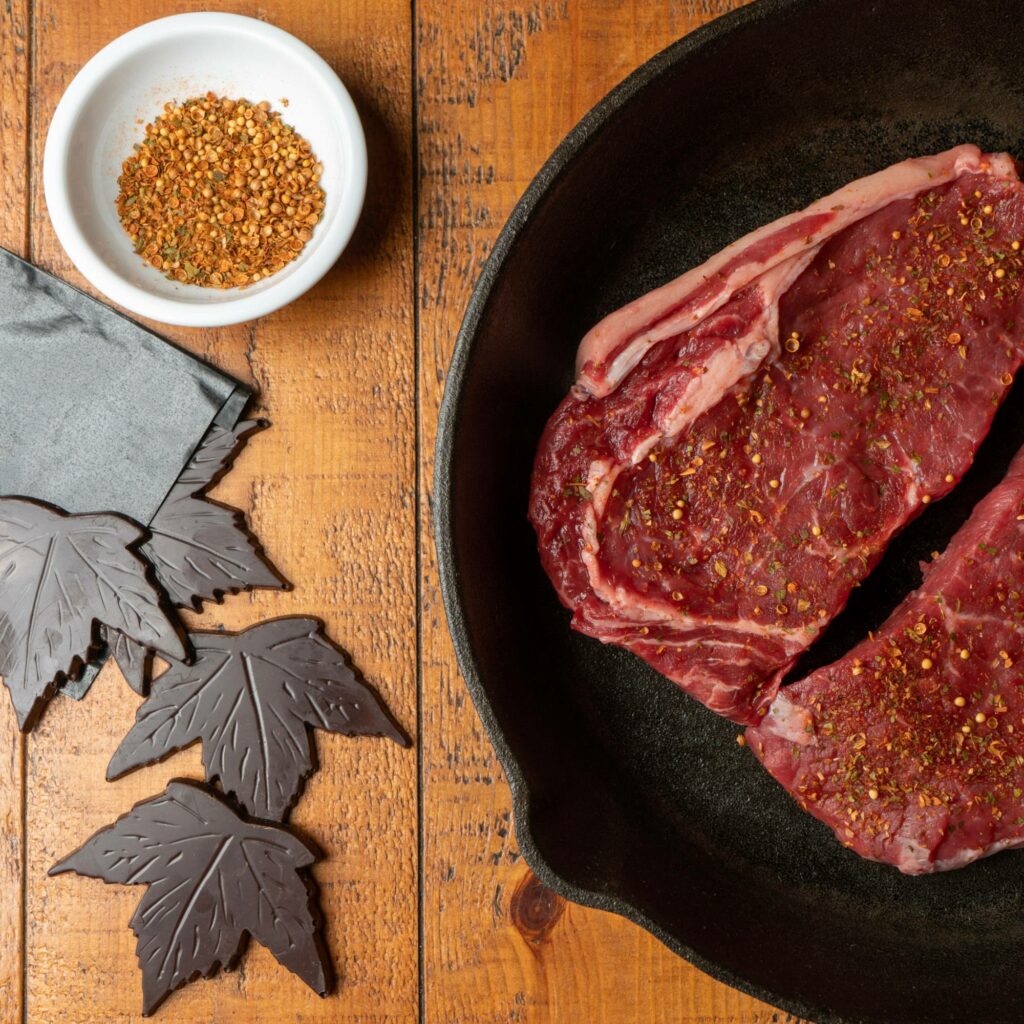 We all know the way to someone's heart is through their stomach…
Enjoy a quiet night in this Valentine's with this Steak Lovers Bundle from Helen Browning's: a pack of two organic Sirloin steaks ready to season to perfection with the included tub of organic steak spice rub.
Light a few candles and throw in a bottle of red wine, and you're there! A delicious, romantic home cooked meal doesn't get much easier than this.
Adding the final touch to your evening, Helen Browning's bundle also includes a lovely box of individually wrapped dark chocolate leaves for dessert…
£26.99 | SHOP NOW
Romantic recipes, Coombe Farm Organic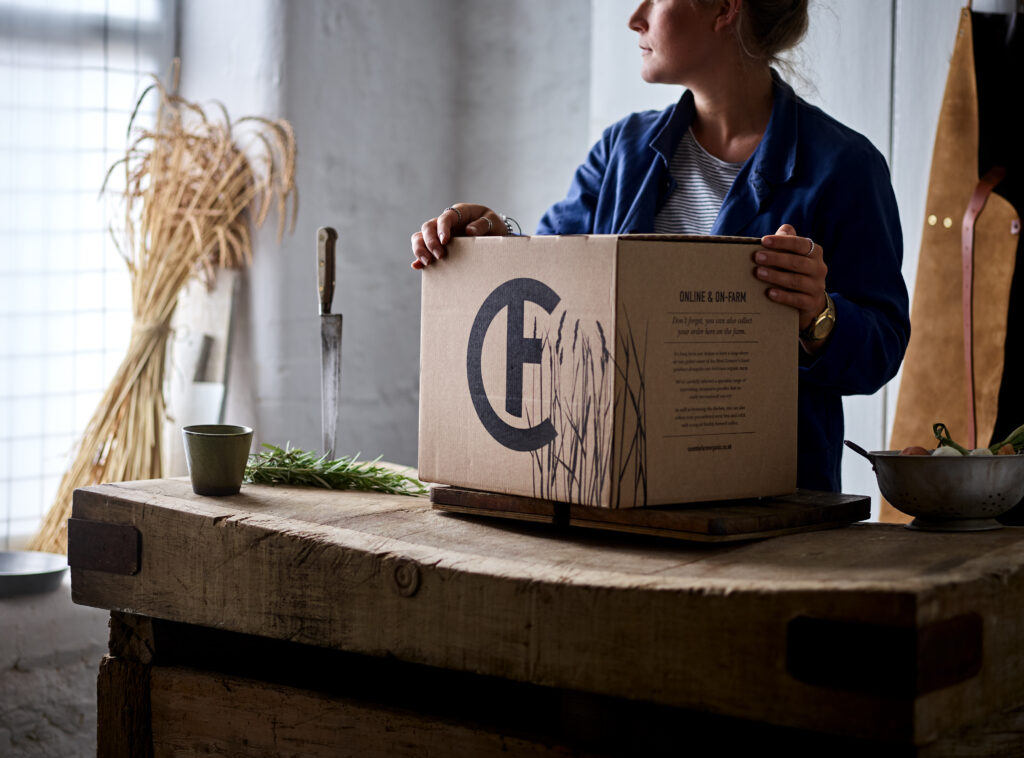 "We think the best way to celebrate isn't to splash out on expensive gifts, but rather take the time by pouring your love into cooking a delicious homecooked meal."
In collaboration with healthy recipe influencer @familyfork, Coombe Farm Organic have created the perfect menu for a decadent (but healthy!) dinner at home.
How does hand dived scallops with a vanilla dressing sound for starters? This impressive recipe is a winner for not only how delicious it sounds, but how simple it is to cook. It only requires 10 minutes prep time and 15 minutes cooking time. Find the full list of ingredients and instructions here, and order the scallops here.
Coombe Farm Organic recommend following it up with a hearty main: organic duck breast with blackberry bay sauce recipe. The the rich flavour combination of the meat and sauce make this main a real showstopper. And it only requires 15 minutes prep and 45 minutes to cook. Find instructions and the method here, and buy your organic duck breast here.
Hand-dived wild king scallops, £20 | Organic duck breast, £8
SHOP NOW
Main image: Gung Ho
P.S. We don't advocate buying roses for Valentine's Day. Here's why.