Juliemay Lingerie: What is it?
Do you ever find that your skin can feel extra sensitive and even your underwear is creating discomfort?
Allow us to introduce you to Juliemay Lingerie: the brilliant brand that specialises in making ultra-soft, super breathable, naturally hypoallergenic bras and briefs.
This supportive and stylish lingerie is made from Organic Pima Cotton and silk with delicate lace trimmings and floral detailing.
Alongside the elegance, intricacy and quality of their pieces, Juliemay stands out for their gentle touch: no synthetics, no harsh chemicals, no exposed elastics, latex-free and nickel-free. As such, Juliemay are accredited by AllergyUK as being suitable for people with sensitive skin, skin conditions such as eczema and people with allergies to synthetic fibres.
Juliemay Lingerie's best-sellers: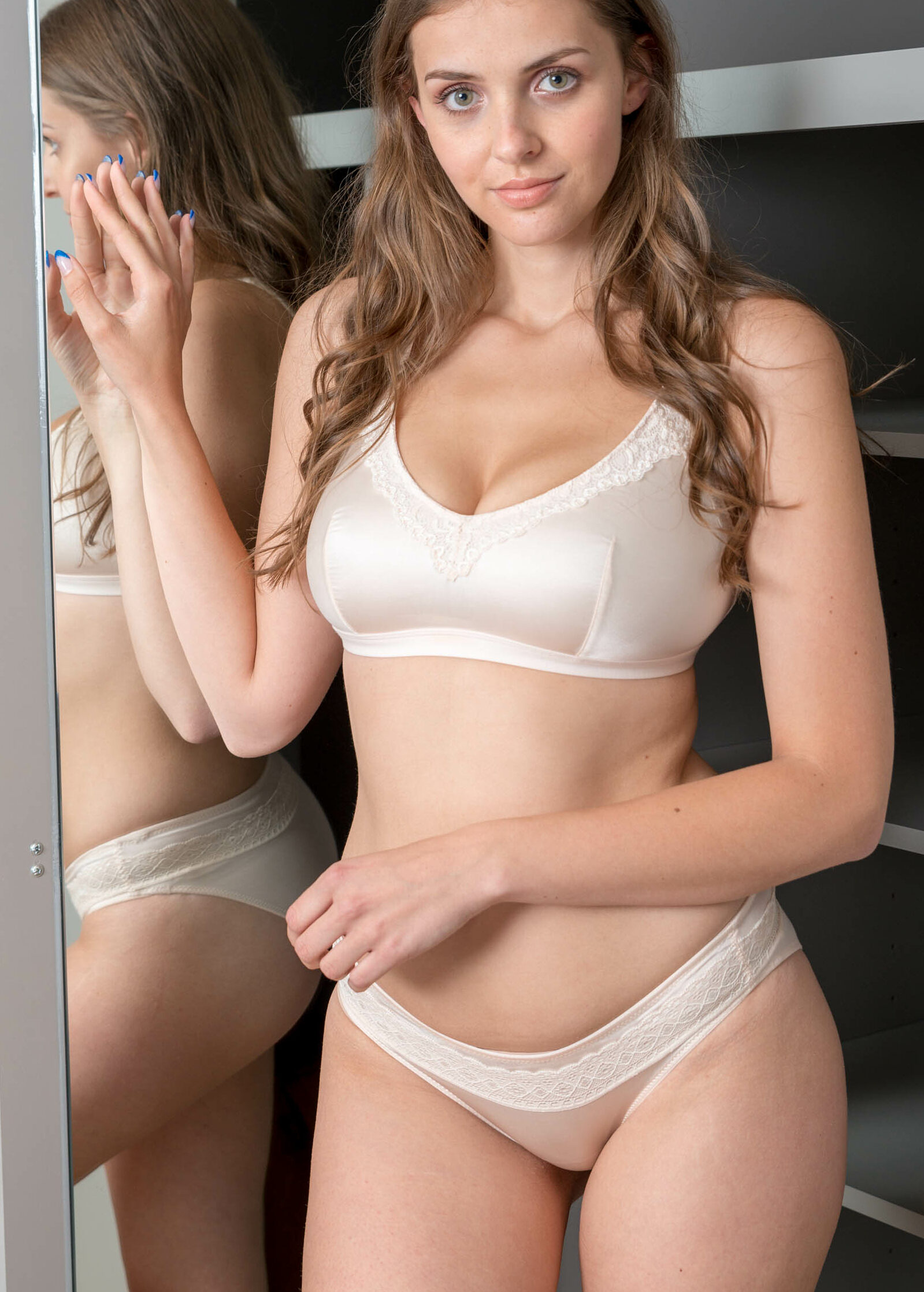 Back Support Full Coverage Wireless Silk Bra
£50.00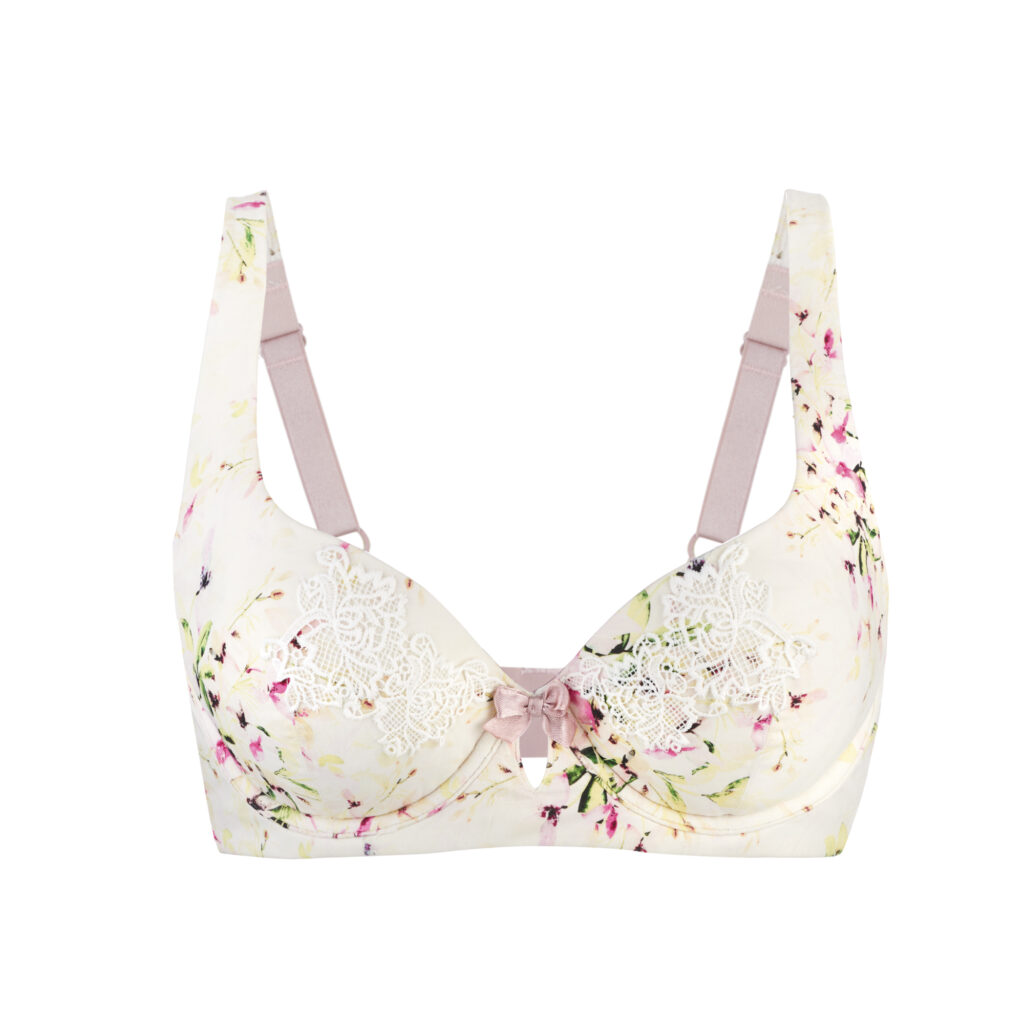 Sunbleached Floral Silk & Cotton Supportive Bra
£67.20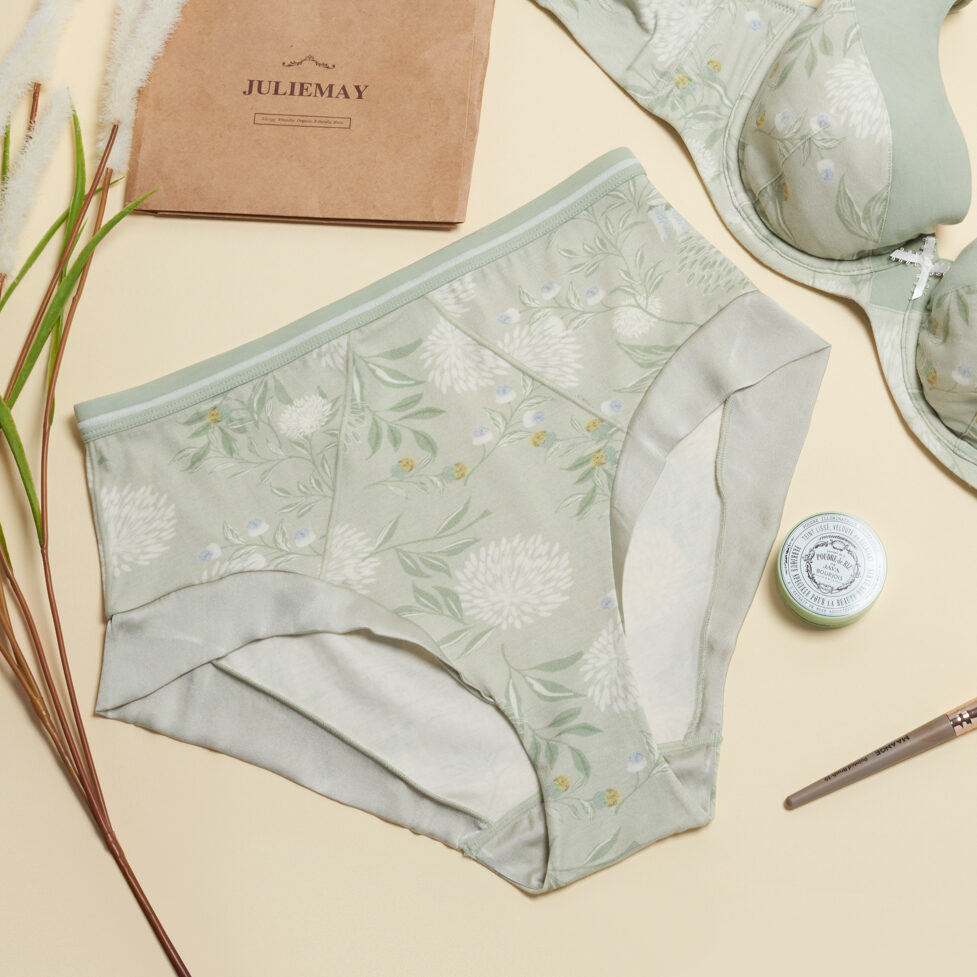 Valentina – High Waisted Silk & Cotton Full Brief
£31.20
Juliemay Lingerie: How sustainable is it?
Juliemay lingerie is not only kinder to your skin, but it's kinder to the environment, too. This is because they avoid harmful dyes and bleach and only use eco-friendly detergents and softeners in the production process.
Their designs are made from sustainably sourced materials, mostly high-quality certified organic Pima Cotton. They use responsibly sourced and recyclable paper packaging and transport their products via sea shipping.
The products are designed by local UK designers and then made at the brand's own production site in Hong Kong. This means Juliemay's supply chain is closely monitored to ensure sustainable and fair standards are being upheld. Their production is also audited yearly by external organisations, including Allergy Free UK. 
Juliemay's small but highly-skilled and experienced team of ten people are all paid above Hong Kong's average living wage.
Juliemay partner with Greenspark to support various sustainable projects. For instance, for every order placed a tree is planted in the Eden Reforestation Project, an UN-endorsed project in Nicaragua. 
They also donate part of their sales to support the Plastic Bank project.  This project helps 5,000 people in Haiti, Brazil, the Philippines, and Indonesia earn a fair, sustainable income by collecting plastic waste. 
Juliemay Lingerie: Where can I buy it?
Visit Juliemay Lingerie