Shopping for genuinely good, sustainable Christmas gifts for a special guy in your life? We're here to help.
We've curated a brilliant list (if we do say so ourselves) of the best, sustainable Christmas gifts for him. It features everything from the top quality t-shirts, luxury knitwear, to socks and accessories.
Whether they are someone who loves to burn off energy outdoors, is in need of a good scarf, or loves to cosy up at home with good food, we've found something for everyone.
So, go on, have a scroll…
How we curate our gift-guides and test
Live Frankly is a place for exclusively ethical and sustainable brands. All the brands we feature go above-and-beyond in the work they do because they recognise the climate crisis, the environmental crisis, the injustices in their industries, and they know there's a better way. They're proving business can be done differently.
Every brand fills out a form answering questions about the materials they use, the people in their supply chains and their governance structures. We speak with the owners and decision makers before adding them to the Live Frankly Directory, and we test the quality of their products.
We do the hard work in the background, so you can focus on buying gifts with meaning for your loved-ones from smaller, independent brands with values at their core.
Sustainable gifts for him at a glance:
Best sustainable Christmas gifts for him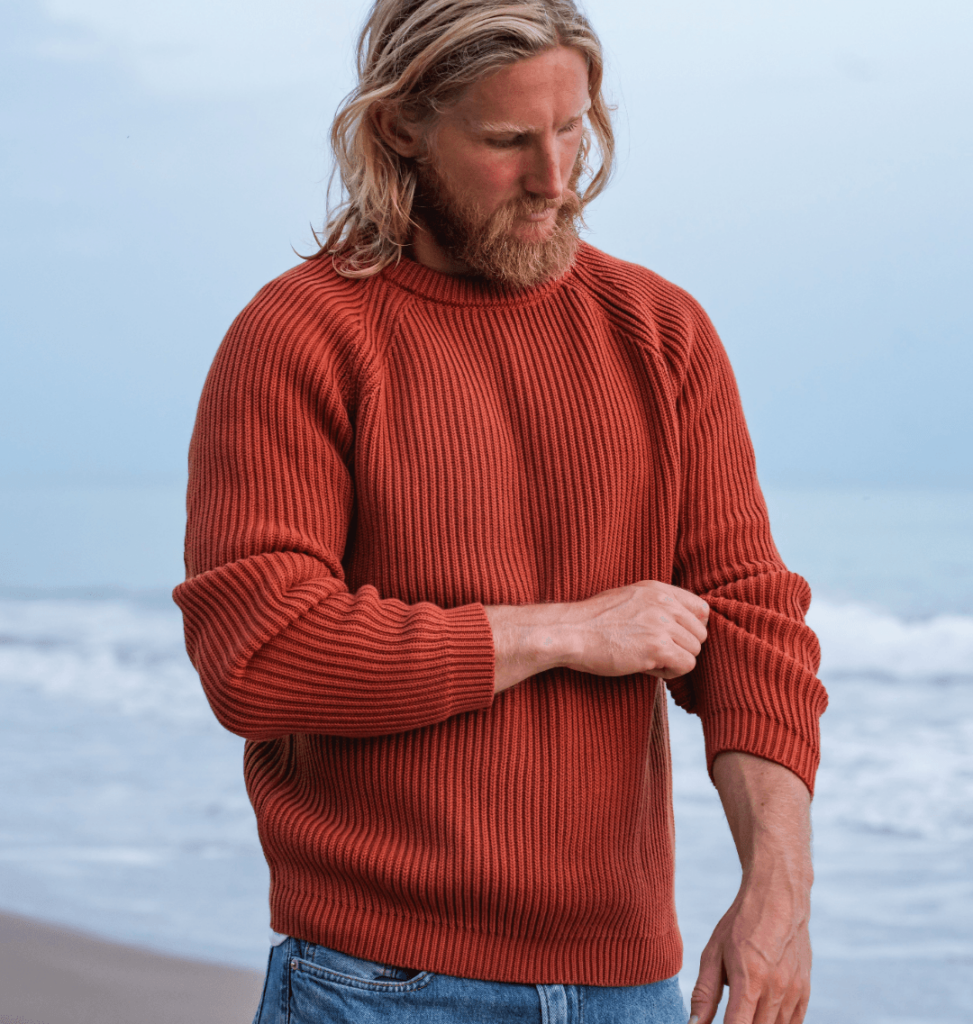 Key specifications
Certified Organic Cotton Knit Jumper
Made in Portugal, designed on the Isle of Wight
Hand wash only and flat dry
Not tested on animals
Available in sand, navy, and rust
Sizes S-XXL
A chunky knit is a wardrobe staple for everyone, and this one has the classic Norwegian fisherman look to it, that's designed to stand the test of time, as well as the elements. It's been inspired by the brand's islander roots and was designed on the Isle of Wight and made in Portugal from certified organic cotton.
Its chunky rib knit design will keep you warm and cosy enough even on the dreariest of British winter days. For something brighter, it's also available in rust and sand colours.
£90 | SHOP NOW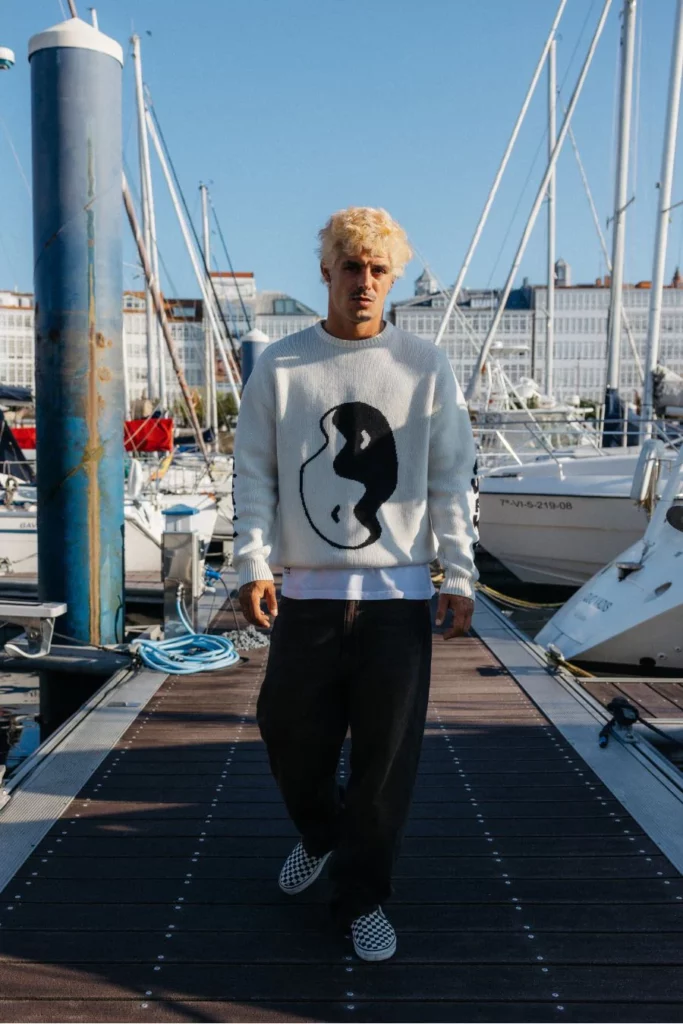 Key specifications
100% Organic Cotton
Oversized fit
Made in Spain
S-XL
Harking back to the Nineties, this ying-yang symbol jumper really makes a statement for the streetwear lovers. It's one of four designs of knitted jumpers from the brand, ensuring its slow fashion ethos is upheld.
Brand NWHR is based in Galicia, and makes its clothing there. The look of this jumper is a nod to the fact the factories in Galicia were key in helping the big Spanish fashion houses get started in the Eighties and Nineties.
£92 | SHOP NOW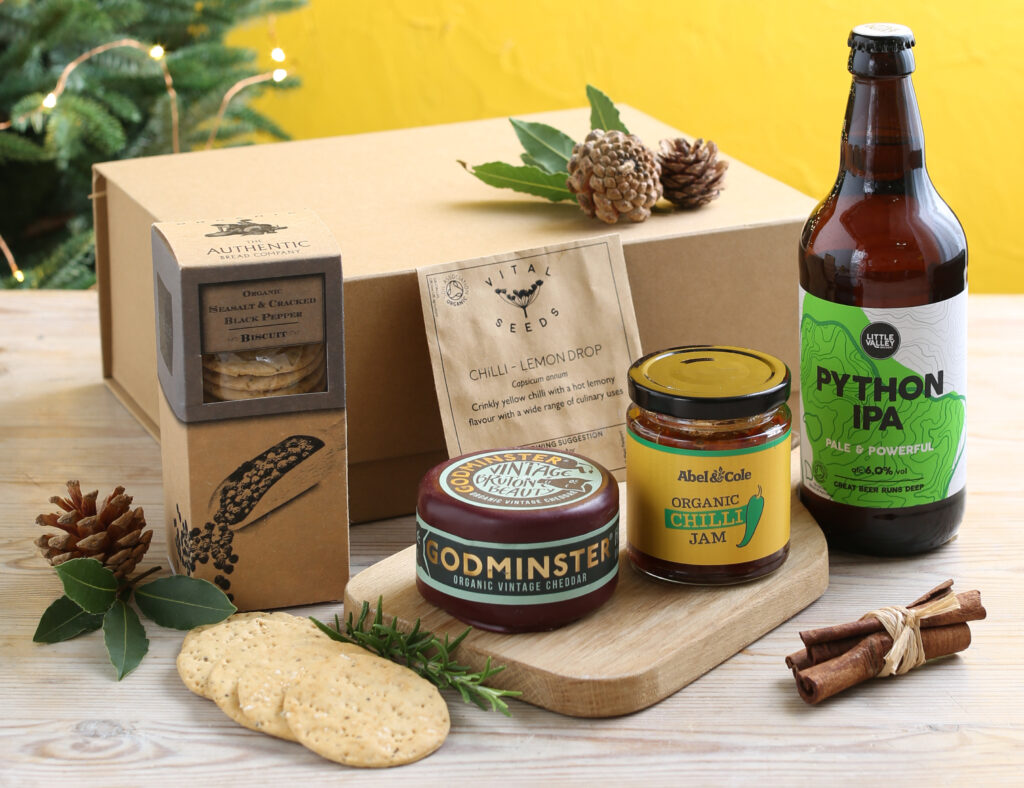 Key specifications
Five products
Organic
Plastic free
Cheddar, spice and all things nice. A chilli gift box that won't fail to warm the heart and belly of your giftee. Contains a vintage cheddar with chilli, organic chilli jam, organic sea salt and cracked black pepper savoury biscuits, an aromatic craft IPA to wash it all down and organic lemon drop chilli seeds to ensure it is the gift that keeps on giving.
£21 | SHOP NOW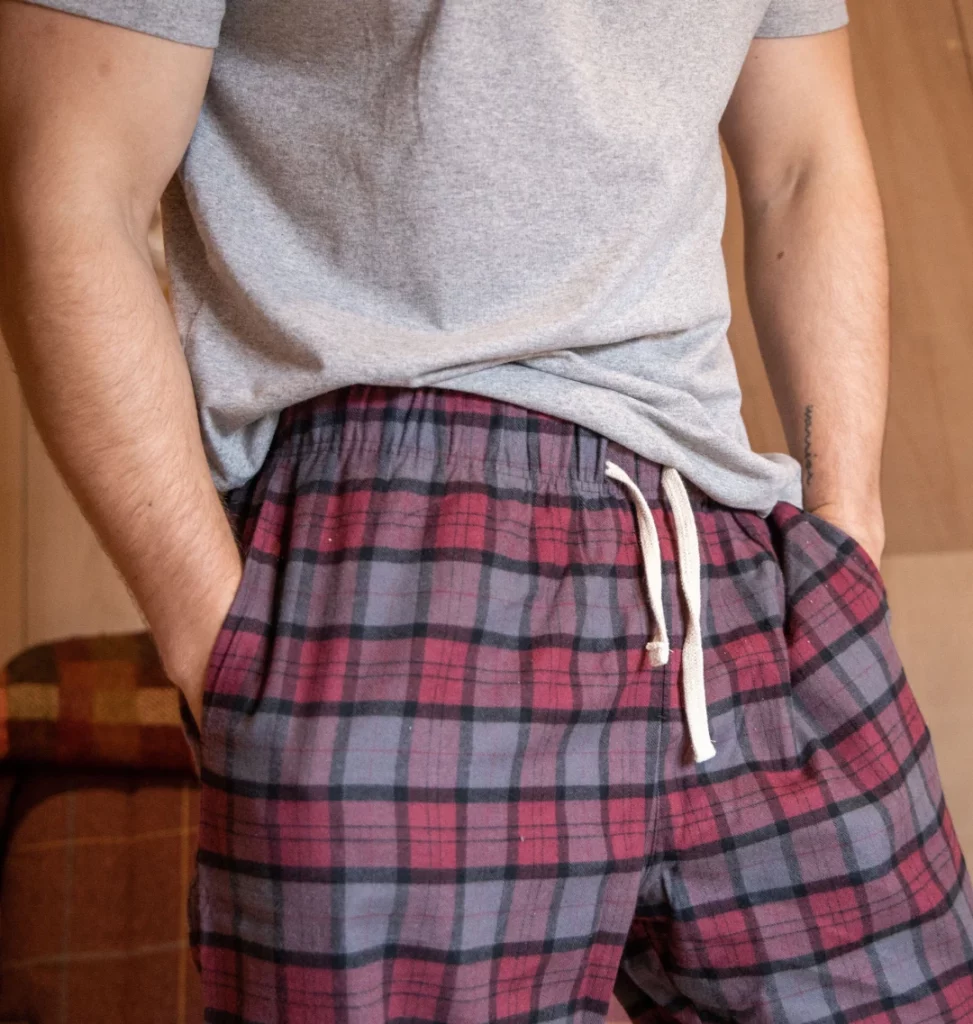 Key specifications
100% organic cotton flannel pyjama bottoms – available in two colours
Bottoms available in sizes S-XL
Certified Organic Cotton T-shirt – available in 20 colours
T-shirt available in sizes XS-4XL
Produced in renewable energy-powered facilities
Is it even Christmas without a new pair of winter pyjamas? We think not – and so does Rapanui.
Not only for sleeping in, the bottoms are also great for lounging around the house in during those "what day is it?" days between Christmas and New Year, and beyond.
Featuring super soft checked flannel pyjama bottoms, and a crew neck organic cotton T-shirt, there's a whopping 20 T-shirt colours to choose from and two flannel bottom shades, so you can find a set that suits your giftee best. Rapaui's clothes are also produced in our renewable energy-powered facilities.
Best of all, though, you save money by buying them as a bundle.
£55 | SHOP NOW
Best for all-weather winter hat: WAWWA Trapper Hat: £75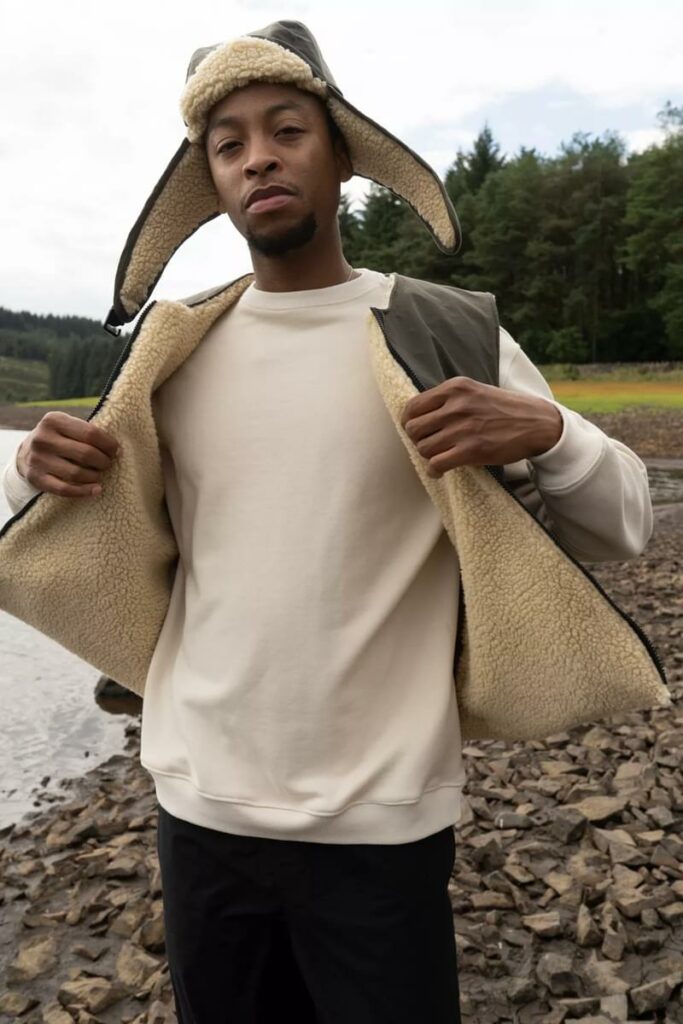 Key specifications
Waterproof
Organic Waxed Rip-stop Cotton
Polyester Sherpa
G-Hook Fastening
Hemp Webbing Detailing

Made in Manchester, UK

Workers paid the real living wage
Available in Khaki and Black colours
Brave the winter cold and wet weather with this Trapper Hat. Made and tested in Manchester (where better for this type of headgear?), this hat is designed to keep heads cosy and dry.
WAWWA is a contemporary unisex urban brand with a hippie heart, which marries practicality and comfort with a cool edge. Around 95% of the materials they use are sustainably sourced.
Authentic in their goal to do good in the world, they also uphold the 1+1 commitment, where they donate socks and hats to homeless shelters and organisations across the UK.
£75 | SHOP NOW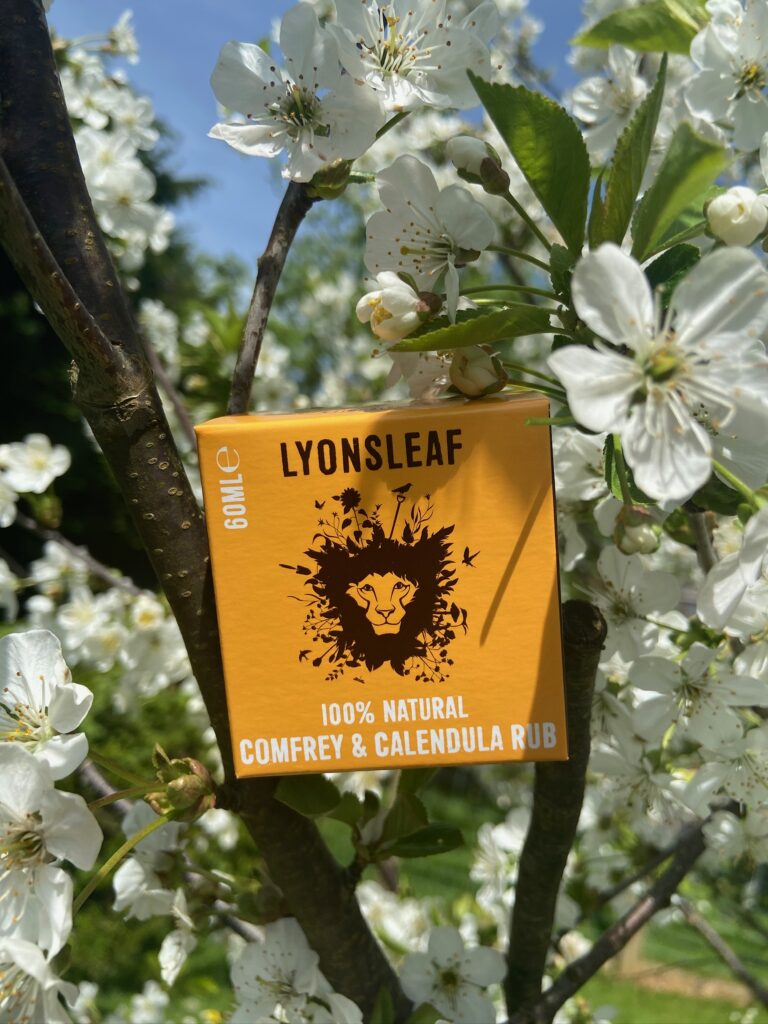 Key specifications
100% natural
For tired muscles and joints
Free from all artificial chemicals
Free from steroids
Lyonsleaf Comfrey and Calendula Rub contains potent doses of soothing calendula and comfrey extracts to create a rub that is warming, soothing and relaxing. It can be used after strenuous exercise or for massages and general relaxation at the end of a tiring day.

At Lyonsleaf they call their philosophy 'The Republic of Natural Skincare', crafting their blends with homegrown herbs, nourishing plant oils, organic beeswax, minerals, and… nothing else! Lyonsleaf products are hand-made in the UK by workers earning a living wage.
£21.99 | SHOP NOW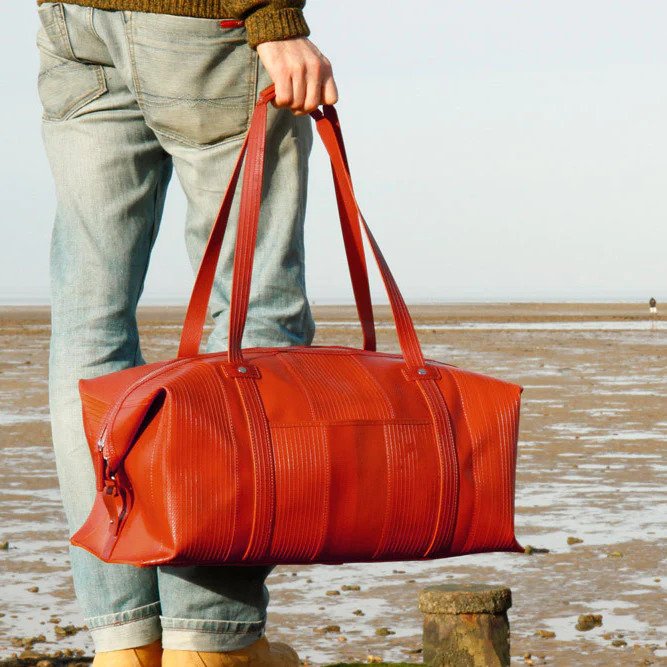 Key specifications
Made from British reclaimed fire hose
Lined with reclaimed parachute silk lining
Size 55 x 28 x 27 cm
Internal zip pocket and 3 poacher-style pockets
Quick-access external pocket
Wipe-clean and water-resistant
Another staple everyone needs is a reliable weekend bag – a chuck-everything-in holdall, that won't let you down after a few years' use.
Handmade from genuine decommissioned fire-hose with lining made from material rescued from Burberry's Yorkshire workshop and military-grade parachute silk, each bag is totally unique.
Great-quality doesn't do this bag justice. The durable, hard-wearing hose is perfectly suited for your travels. The wide mouth opening of the bag makes packing a lot less painful and is handy for when you're searching for a particular item. The best part? Its generous size means you can bring your whole life with you when you go on a weekend away. The bag has an easy access external pocket, an internal zip pocket and three further internal poacher-style pockets. It comes in four variations of classic Elvis & Kresse colours: red, yellow and black.
£310 | SHOP NOW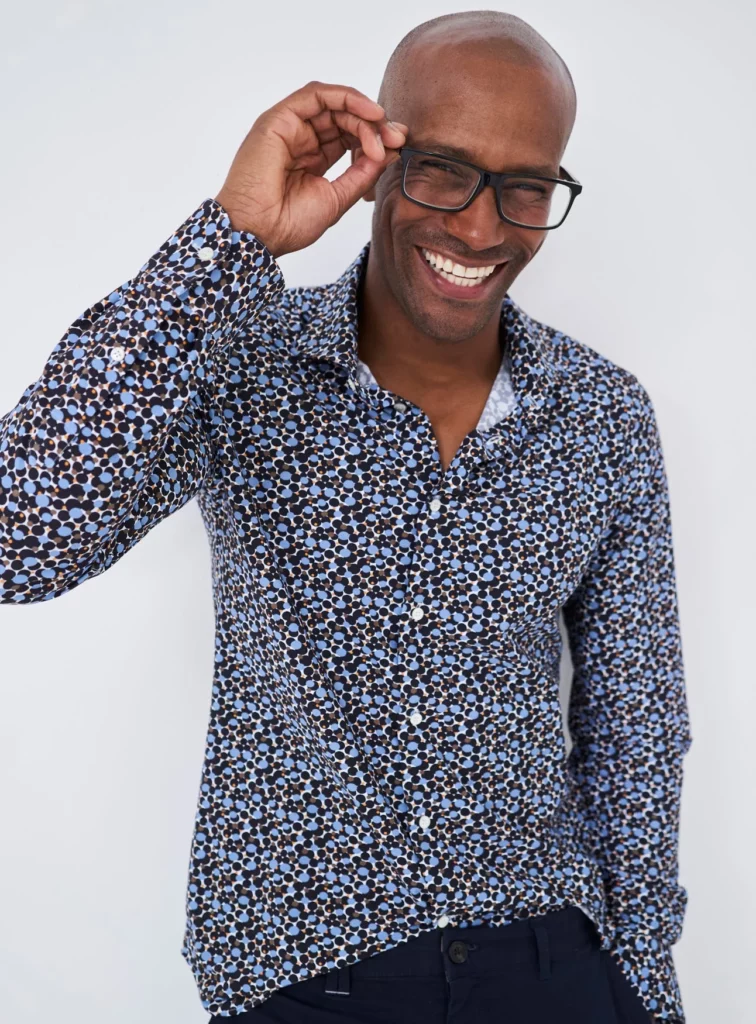 Key specifications
Slim fit
Sizes S- XL
Planet kind and people kind manufacturing
Made from recycled yarn
Made with 70% recycled nylon – certified by Global Recycled Standards
Buttons are 40% recycled mother-of-pearl
Plastic free packaging
Neem London is a luxury menswear brand, Neem London are experts in balancing style, comfort and ethics. This formal shirt offers a sporty stretch and technical properties, such being highly breathable, quick drying and crease-resistant (say goodbye to ironing this one), while still looking like an elegant shirt.
Its multi-dot design with blue, black and brown spots is a modern take on a Seventies design, and will take you from party to workwear. It's woven and printed in Como using recycled materials that are certified by the Global Recycled Standard (GRS).
Brilliantly, as part of their commitment to reduce waste, Neem also operates a "wear-well" system. This means you can send any of your unwanted 100% cotton items for them to recycle into new shirts.
£139 | SHOP NOW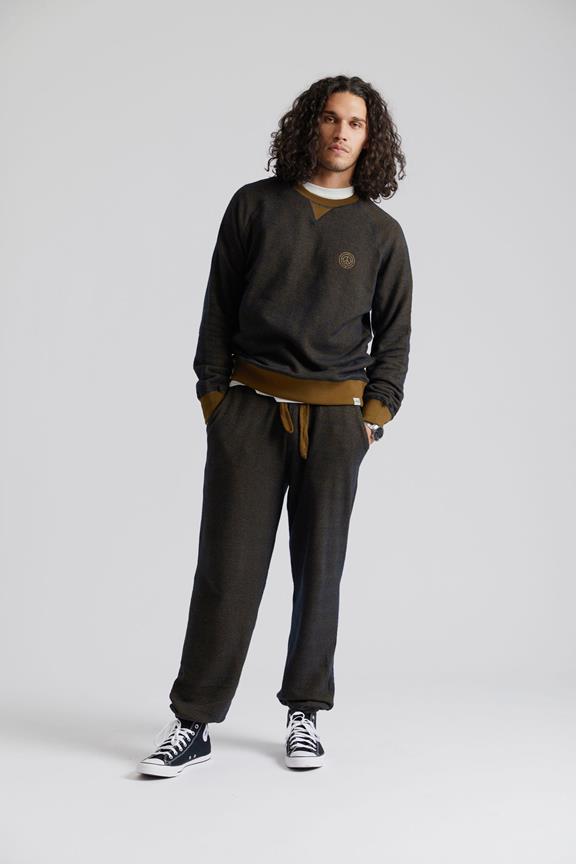 Key specifications
100% organic cotton
Certified Soil Association
Certified GOTS
Available in three colours
Sizes S-XL
Made from 100% organic cotton, these are the perfect joggers for someone who likes to lounge in style and comfort. You can relax knowing Komodo's ethics are some of the best – their pieces are made in Kathmandu and Java under fair conditions, with living wages for all employees. Buy the matching jumper, the ultimate khaki duo.
£80.04 | SHOP NOW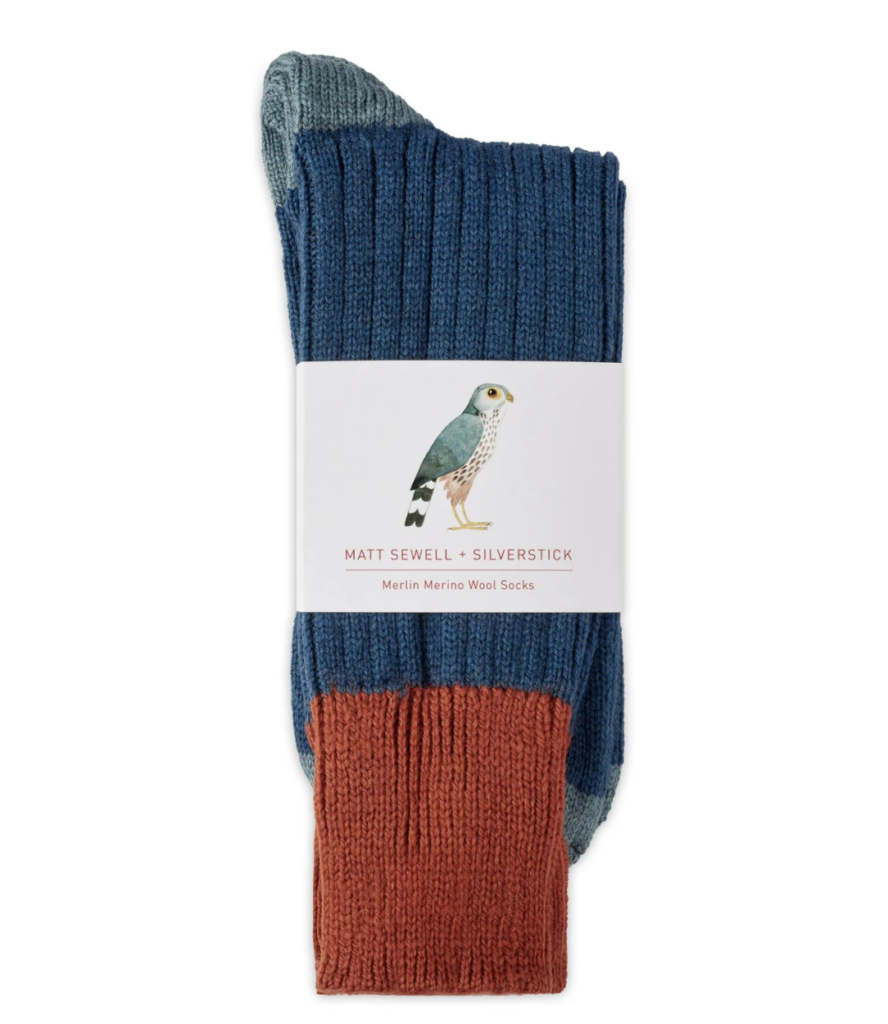 Key specifications
90% merino wool / 10% nylon
Midweight double rib knit
Made in Britain
Sizes available: 4-7, 8-10, 11-13
Socks are another essential Christmas gift, but they need to be far more exciting than your average pair, which these cosy merino wool rib knit numbers are.
Going far beyond just keeping feet warm, Silverstick is supporting endangered birds that feature on the red list with these socks, as they're part of the Matt Sewell collection, an artist who paints birds. The colours of the two pairs have been inspired by the colours of the merlin falcon and the hawfinch, and 10% of sales go towards the conservation organisation, Wildcard. Available in three sizes.
£16 | SHOP NOW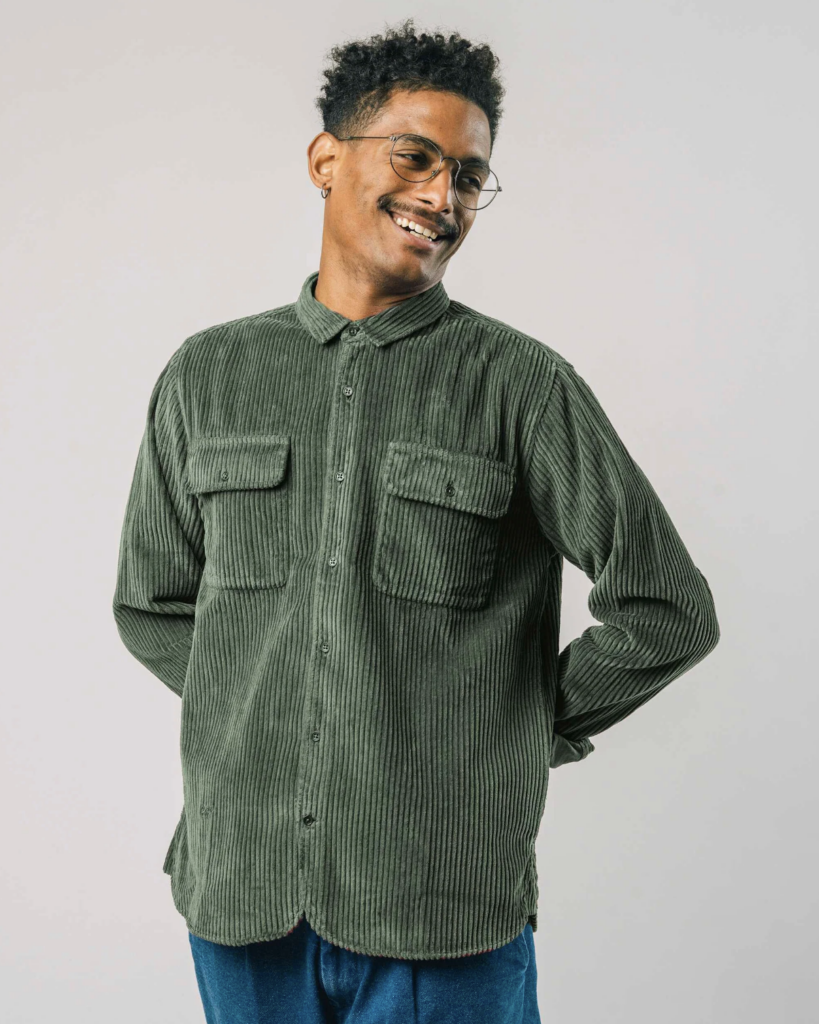 Key specifications
100% organic cotton
Corduroy fabric
Slim collar
Made in Portugal
Sizes S-XXXL
A shirt is a classic Christmas gift – especially if it's one they can pop on straight away after unwrapping, which this dark green cord number certainly is. Made from 100% cotton, this overshirt keeps things simple with just two front pockets and a slim collar.
Brava Fabrics uses factories in Portugal to produce its designs and uses 100% organic cotton to make them.
Stocked at the Brothers We Stand online marketplace, which specialises in stylish ethical menswear, it's best known for offering plenty of sustainable clothing at an affordable price. Each item featured on the site is given a footprint tab detailing its social and environmental impact.
£85 | SHOP NOW
Best for Netflix and Chill: Pitod Hoodie: £89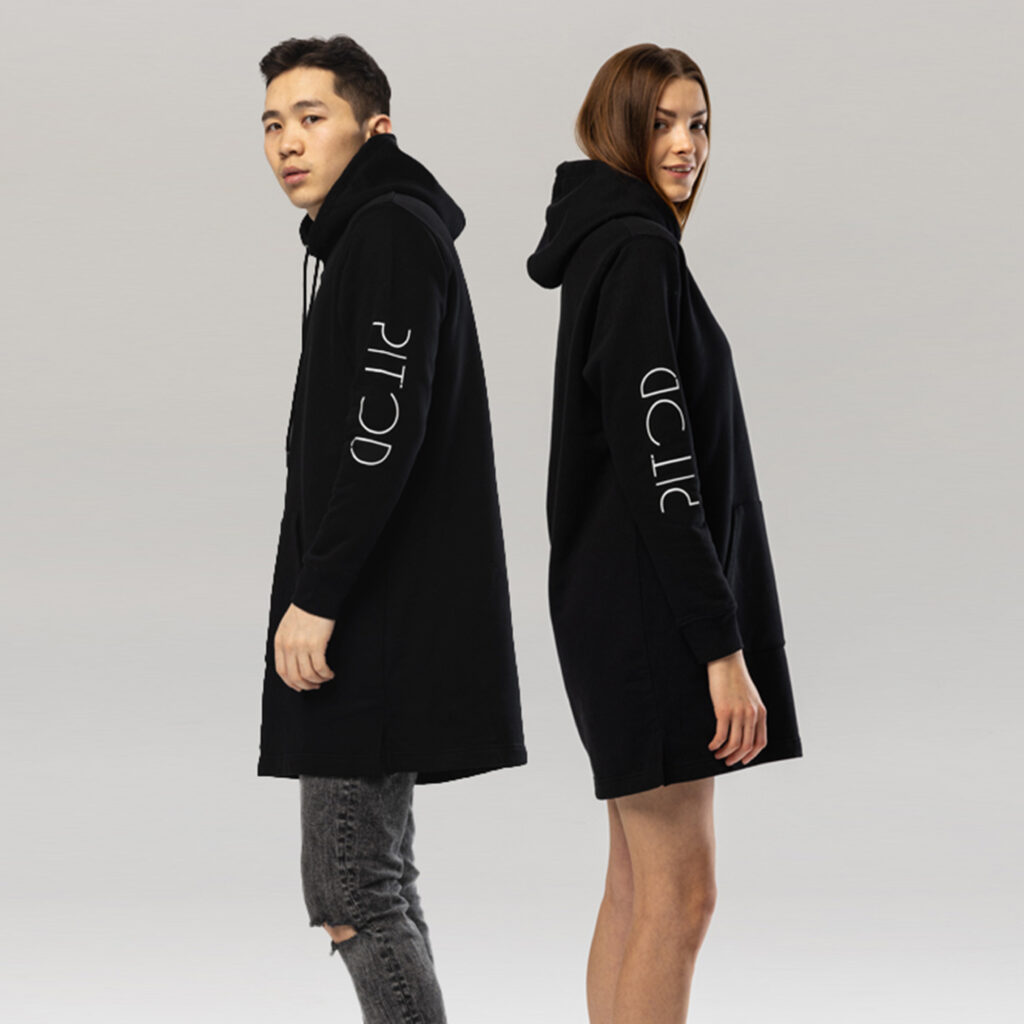 Key specifications
Made from organic cotton and recycled polyester
Double layered hood and drawstring cords
Branded sleeves
Front pouch
Available in desert dust, canyon pink, white
Sizes S-XXL
The ultimate loungewear item is a hoodie, perfect for keeping you cosy whether it's relaxing on the sofa, or for keeping warm while heading out to an early morning gym class.
The hoodie is made with organic cotton and recycled polyester, it's super soft and features the Pitod logo down both of the sleeves.
Pitod's streetwear styles are genderless and the brand as a whole focuses on sustainability and social responsibility as a member of 1% for The Planet, as well as being certified B Corp and a Living Wage Employer.
£89 | SHOP NOW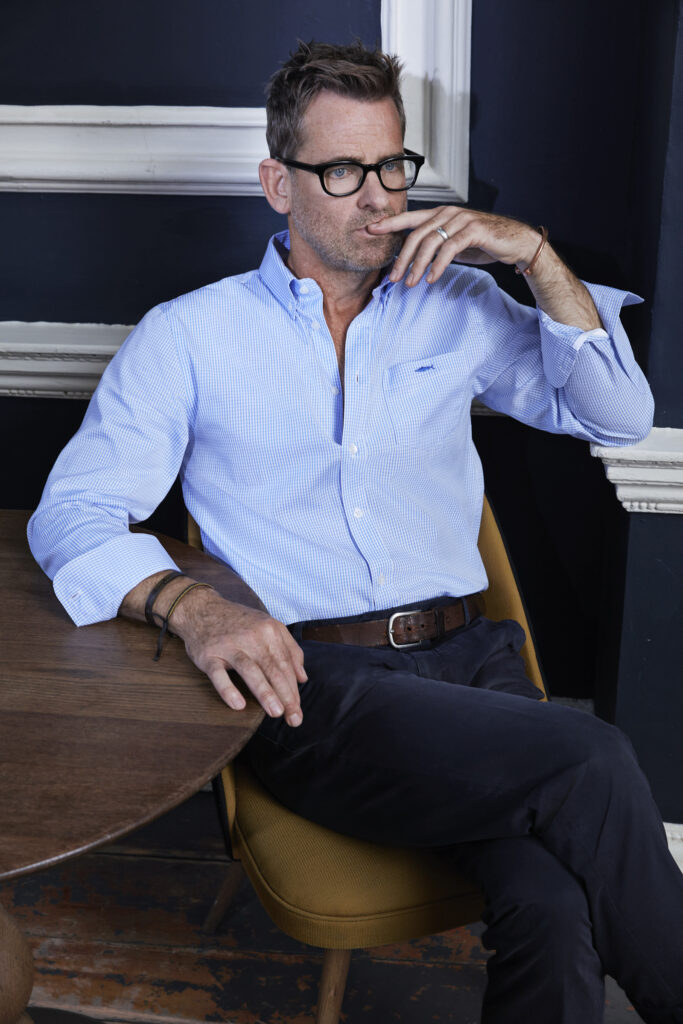 Key specifications
Lightweight
Made from 100% lightweight cotton
Embroidered logo
Plastic free packaging
Size S-XXL
A shirt is never just a shirt. Fleet London takes time and effort to really pay attention to the small things that make a huge difference. Instead of using heavy Oxford cotton, as most casual shirts use, Fleet London's shirts are made from a lightweight sustainable cotton poplin.

With a luxurious edge, they're premium quality with collar and cuff placket taping, contrasting side seam gusset and are finished off with the brand's embroidered salmon logo on the breast pocket – a nod to its ethos of swimming against the tide.
The attention to detail in each shirt can be seen in its tighter stitching that means that the shirt is built to last. A convenient back loop makes it easy to hang-up, spare buttons come in a waxed paper envelope.
There's six colours to choose from, including this blue and white check design. Everything is designed in Soho and made in Portugal, and is free of any plastic in their packaging.
OFFER: You can use the code frankly10 for 10% off all shirt orders.
£75 | SHOP NOW
Best for winter layering: Aya Alpaca Wool Sweater: €144,80 – about £124.50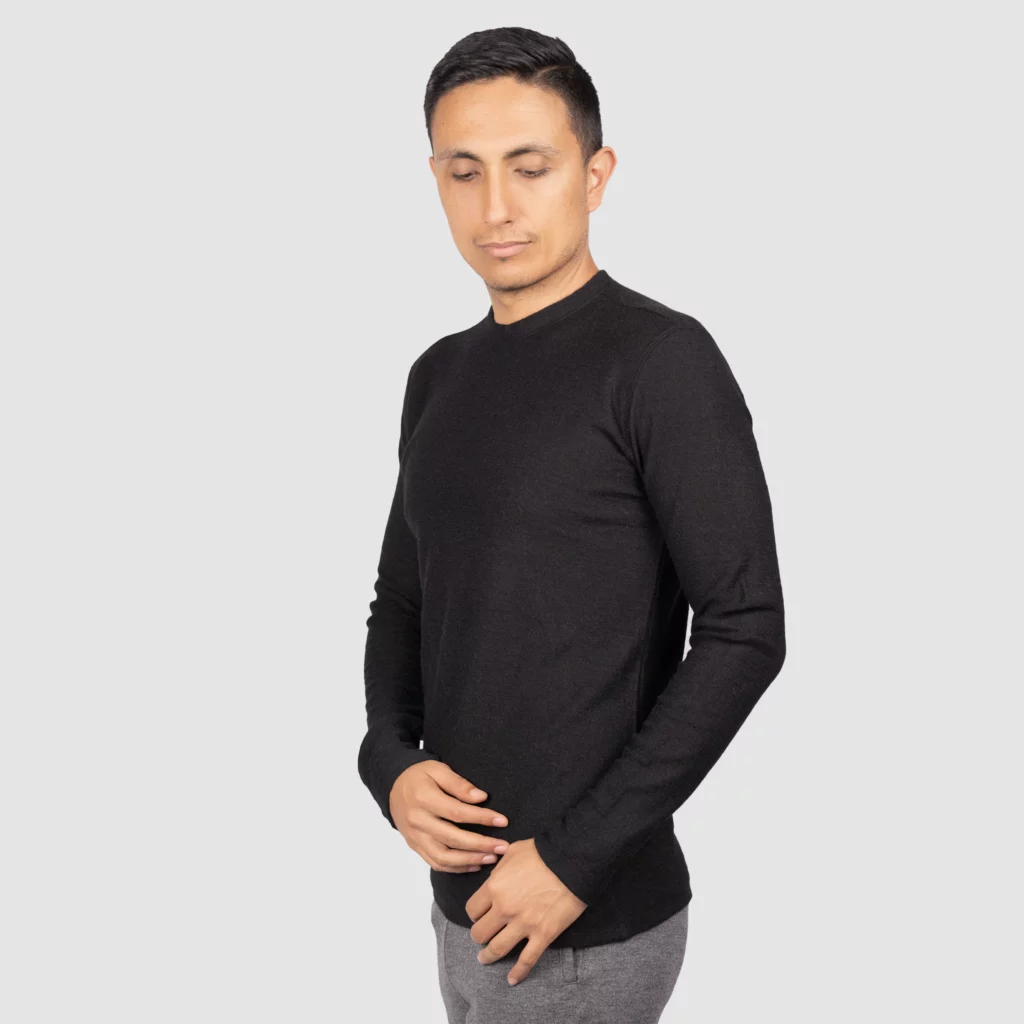 Key specifications
Made from Royal Alpaca wool, the best quality
Made in Peru
100% organic cotton fabric sewn with 100% cotton threads
100% plant dyes
Available in seven colours
Size S-XL
Putting people and the environment first is Eco Aya, a brand created by siblings Meli and Rensso, who have been inspired by their mother's Peruvian roots and way of making clothes.
This alpaca wool jumper is timeless, but also so versatile and can be dressed up, worn over a shirt or more casually under a flannel jacket. It uses plant dyes, all manufacturing is done within Peur, keeping emissions down, and packaging is plastic-free.
Made from Royal Alpaca wool, which comes from young white alpacas in the Peruvian Andes, it's the rarest of wools and really lets the quality shine. It's defined as being less than 19.5 microns in diameter, and not only is it so soft, but it also helps regulate temperature and is anti-bacterial. It's also available in six other colours.
£124.50 SHOP NOW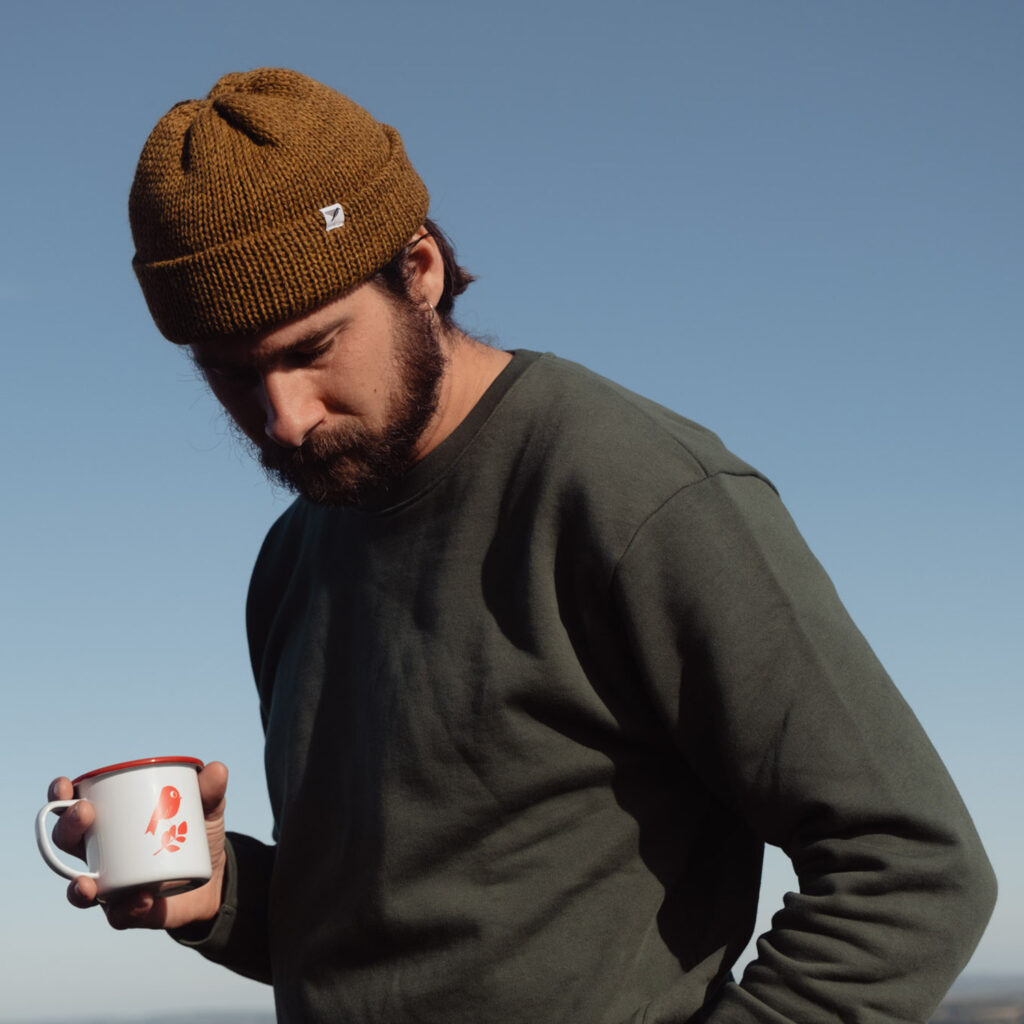 Key specifications
100% British wool
Woven hem label
Made in Britain
Uses chlorine free textile dye
Available in two colours
One size
Keep warm, whether you're out hiking, cycling, running or climbing in the great British outdoors with this British wool beanie.
It's made from 100% British Wool. It is inspired by seafarers all around our coastline, whose beanies are rolled up to allow them to hear their shipmates both at sea and in the harbour. As well as this gold colour, it's also available in Celtic green.
£28 | SHOP NOW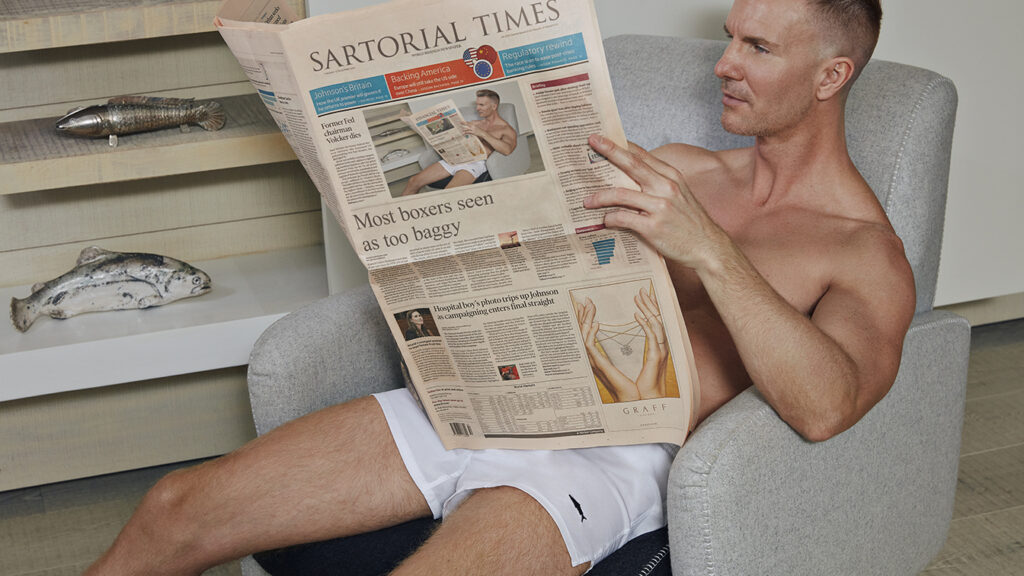 Key specifications
Slimmer fit
Made from 100% lightweight cotton
Embroidered logo
Plastic free packaging
Who doesn't appreciate a new set of boxer shorts? Especially when they are as well made as these.
Fleet London boxers, available in seven shades, are slim cut, comfortable and lightweight – none of the bagginess you now see in so many traditional boxer shorts.
Made from sustainably sourced, high-quality raw cotton, they are designed to last. Fleet London's garments are produced in small batches in Portugal under fair and safe working conditions.
OFFER: For Christmas, Fleet London are offering any two pairs of their boxers for £45 (normally £27 each, full price) with code 'boxingclever2'. Or, a single pair for £23 with code 'boxingclever1'. All UK boxer orders have free shipping.
£23 | SHOP NOW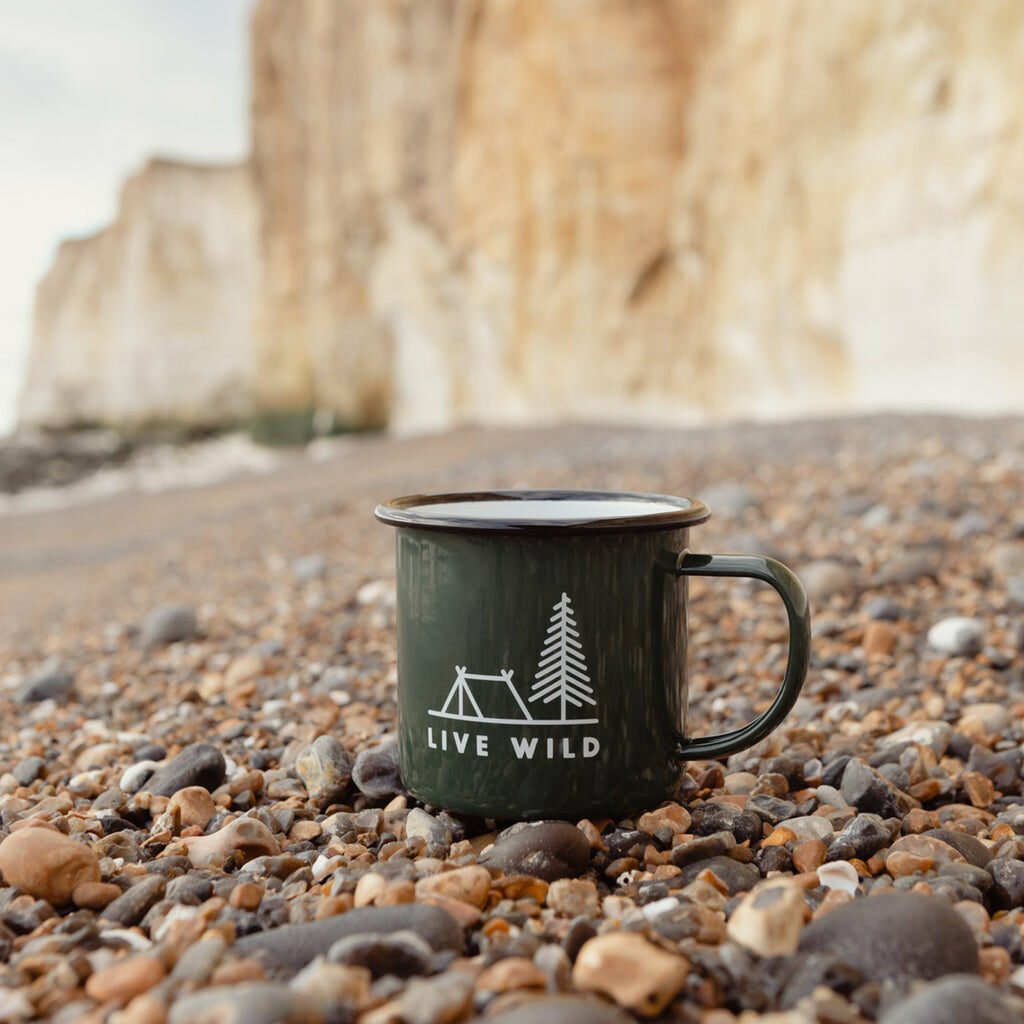 Key specifications
Made from hard wearing double coated enamel
8cm tall
350ml
Suitable for use on gas and electric cookers
Oven safe up to 270° / 530°F
A good camping mug that's not only for those who go wild for festival season. Made from hard wearing double coated enamel, this mug resists stains and scratches and is easy to clean. It also can stand the heat – it is oven safe up to 270C and suitable for gas and electric cookers.
£12 | SHOP NOW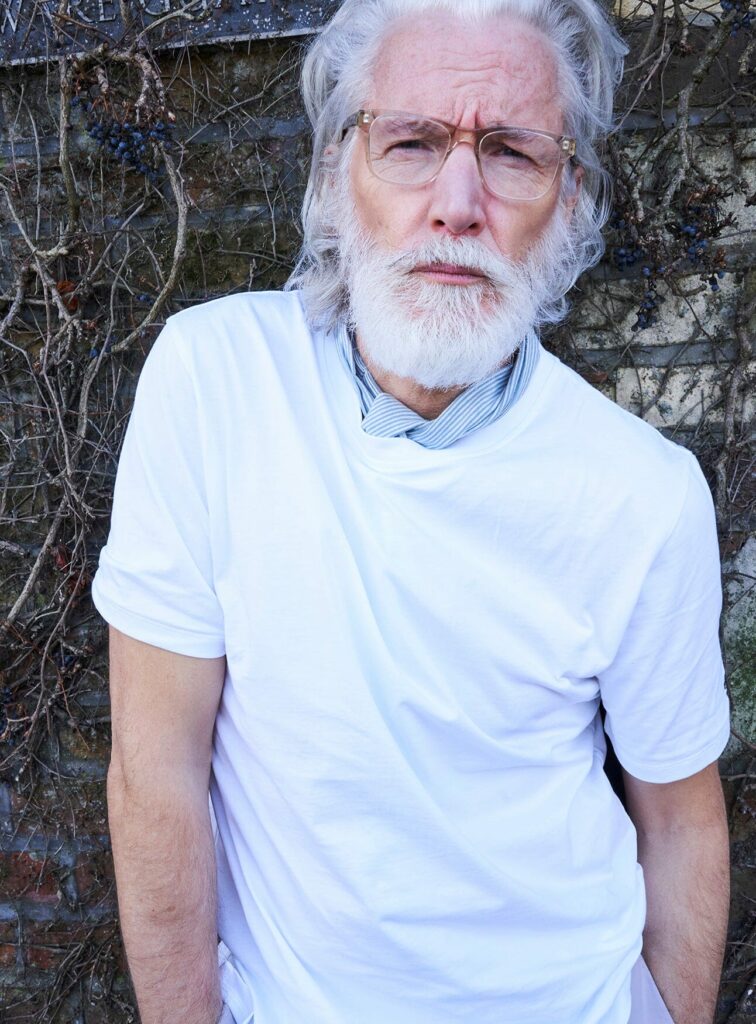 Key specifications
Made from recycled yarn
Free of toxic pesticides
Plastic free packaging
Struggling to find a unique gift with a touch of luxury for a chic, modern man? This recycled cotton Neem London neck scarf might just be what you're looking for.
Elevating even the simplest of outfits while helping keep you that extra bit warm, this scarf is sure to become the signature accessory of any giftee.
£39 | SHOP NOW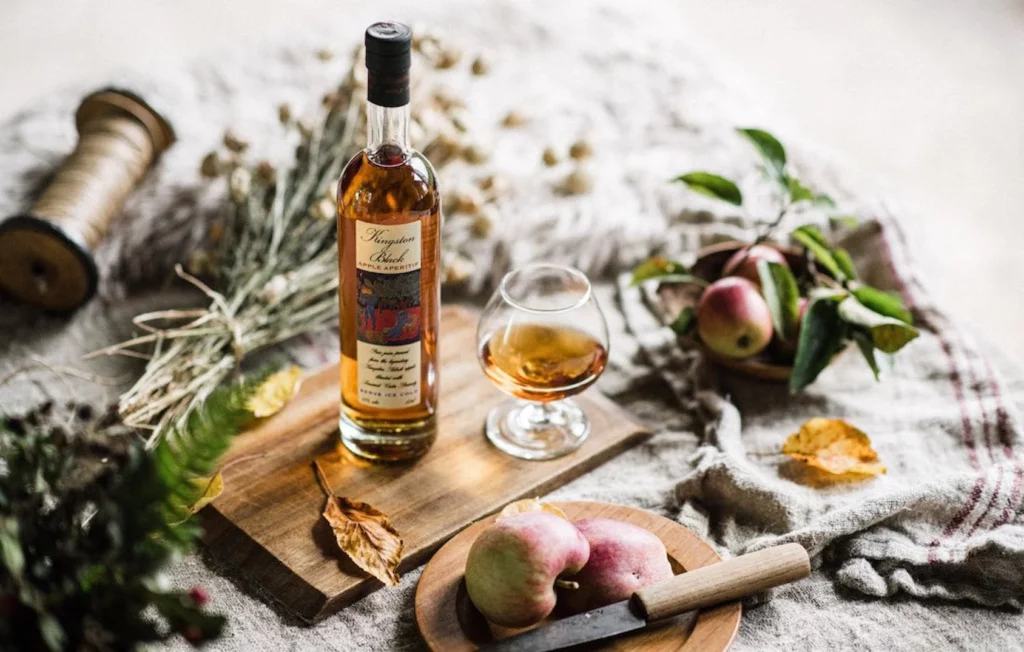 Key specifications
Both cider and brandy fans will love to unwrap this unique bottle of Kingston Black Somerset cider, which is made on a family farm in the depths of the county's cider country. It's made from the juice of vintage cider apples, from which it takes its name, which is blended with brandy, to create this aperitif that's one Somerset's best exports.
With its sweet and fruity notes, it will make the perfect post-dinner tipple or in a hip-flask while our on brisk winter walks during the festive period too – let's just hope he'll share it.
£17.25 | SHOP NOW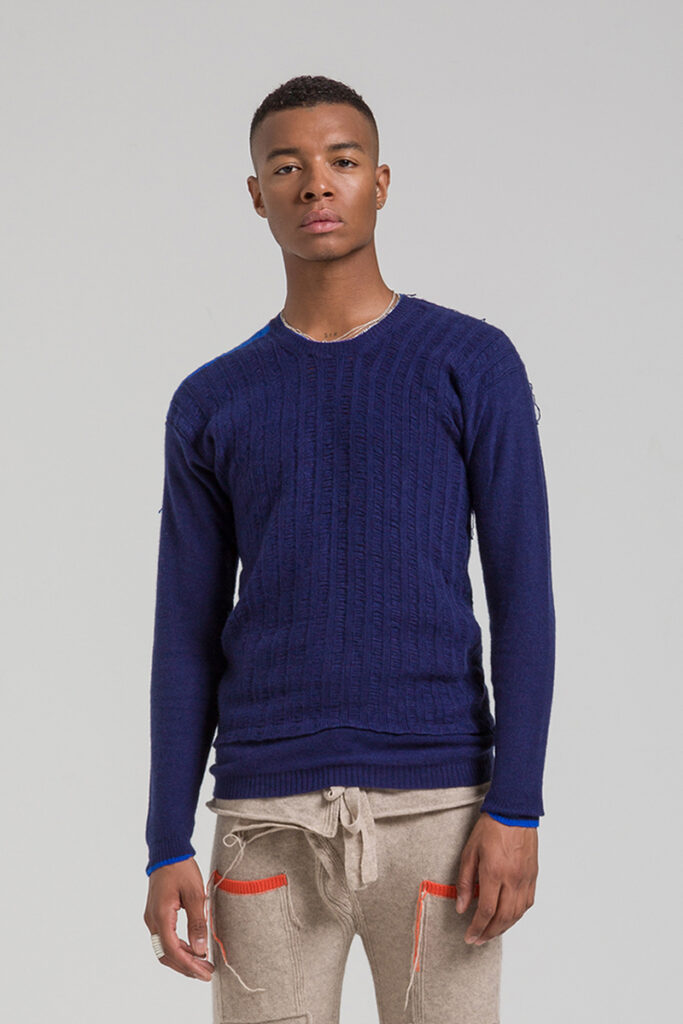 Key specifications
100% ethically sourced Mongolian cashmere
Zero waste ethos
Each item is made to order
Made from left over yarn that would otherwise have gone to waste
Made using hand powered vintage knitting machine
Distressed texture
Unisex
Available in two colours
Valentina Karellas' collection of luxurious cashmere follows a zero waste ethos by using premium materials that would otherwise have gone to waste. Her signature look is to leave the loose strands of yarn on her pieces, instead of cutting them off, which showcases the zero waste idea and the rawness of her knits.
The cashmere is ethically sourced in Mongolia, and Valentina uses hand powered vintage knitting machines, meaning every piece uses zero energy. The brand champions gender fluid designs, too.
This navy jumper features contrasting electric blue cuffs and a single shoulder patch, and is made of distressed texture panels, giving it a really unique look.
£320 | SHOP NOW