Shopping for genuinely good sustainable Christmas gifts for him can be a bit of a headache. If you're at a loss with what to get that special guy in your life this Christmas, don't panic. We're here to help.
We've curated a brilliant list (if we do say so ourselves) of the best, sustainable Christmas gifts for him. It features everything from the best quality t-shirts, luxury knitwear, to cool card holders and even boxes of wine.
Whether they are someone who loves a statement wrist watch, is in need of a good scarf, appreciates a great smelling candle or loves to cook, we've found something for everyone. So, go on, have a scroll…
SUSTAINABLE CHRISTMAS GIFTS FOR HIM: CLOTHING
Organic Pima Cotton Crew Neck T-shirt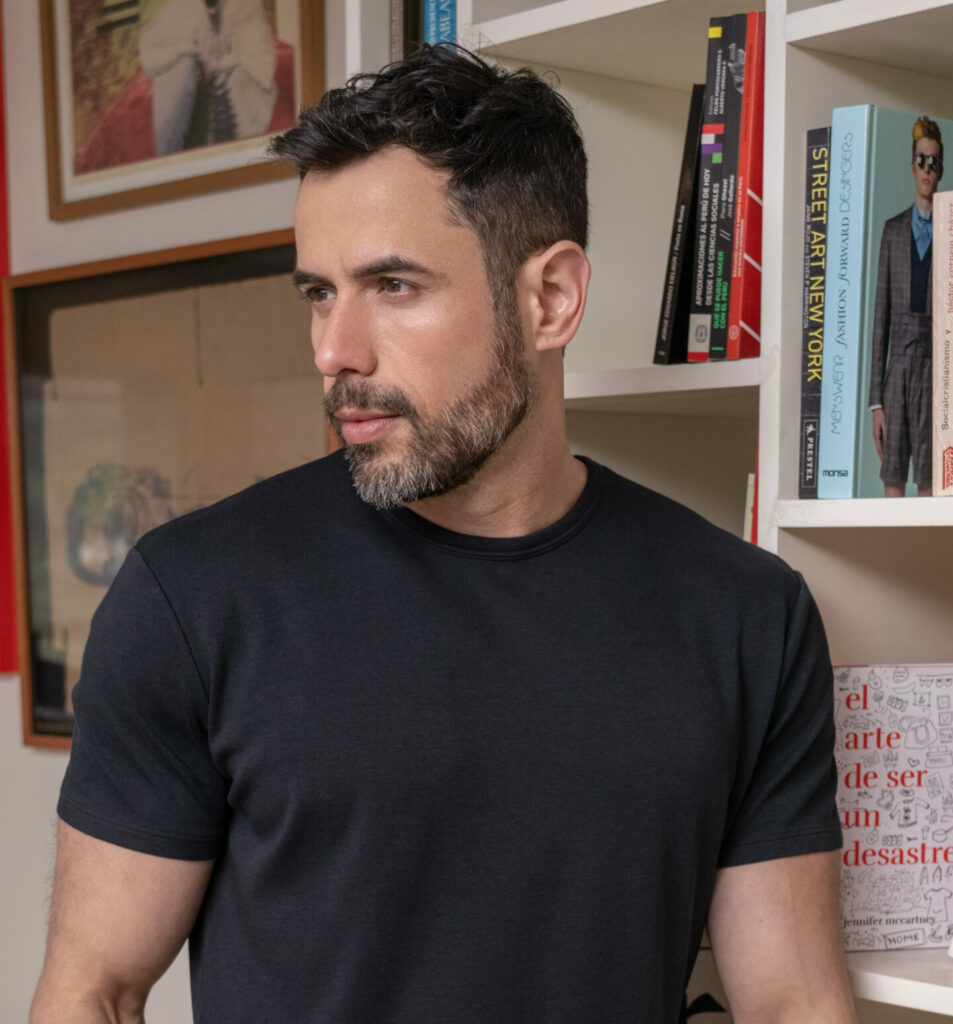 There's nothing like a great-quality classic crew neck t-shirt. This t-shirt from AYA is luxuriously comfy, stylish and perfect for all occasions. Made in Peru from organic pima cotton, it is not only super soft on your skin, but gentle on the planet, too.
This top is available in four different colours.
£29 – $30 | SHOP NOW
Boxer Shorts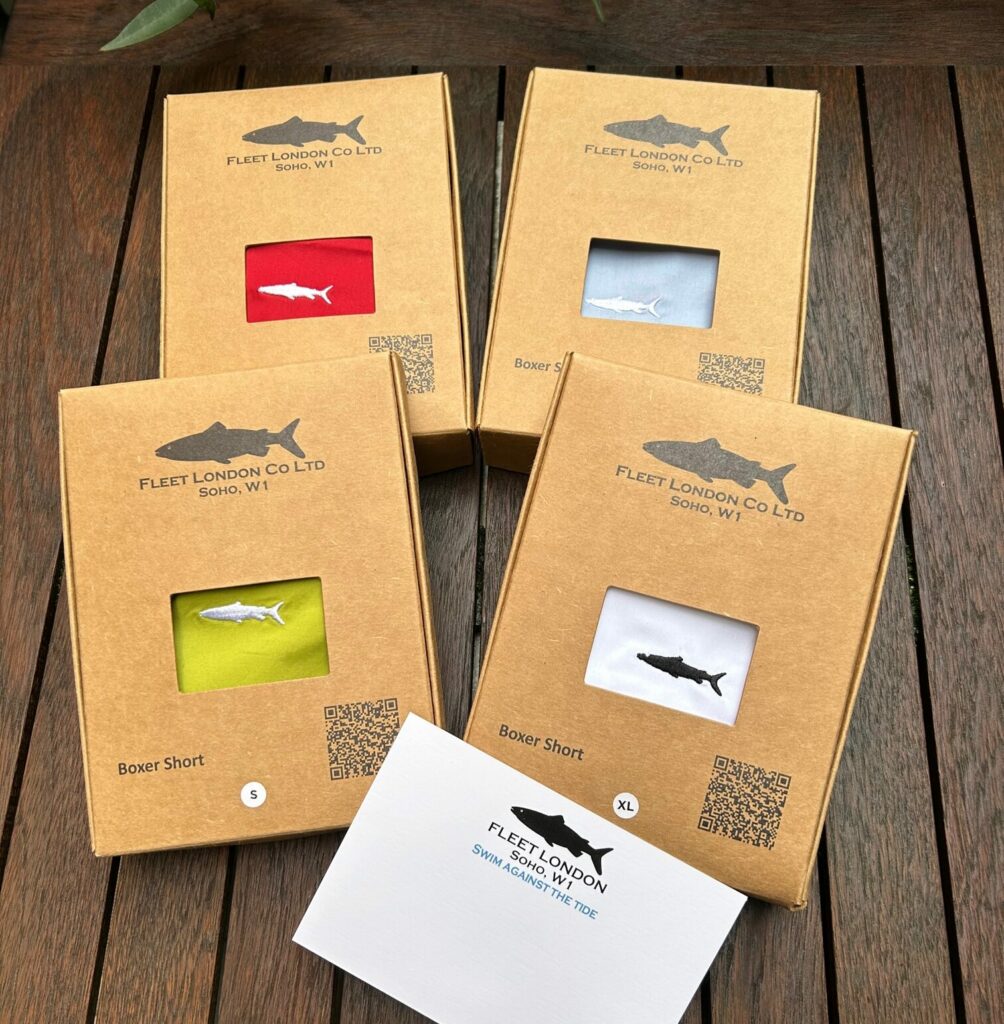 Who doesn't appreciate a new set of boxer shorts for Christmas? Especially when they are as well made as these.
Fleet London boxers, available in seven shades, are slim cut, comfortable and lightweight – none of the bagginess you now see in so many traditional boxer shorts.
Made from sustainably sourced, high-quality raw cotton, they are designed to last longer than your average pair of pants. Fleet London's garments are produced in small batches in Portugal under fair and safe working conditions.
For Christmas, Fleet London are offering any two pairs of their boxers for £45 (normally £27 each, full price) with code 'boxingclever2'. Or, a single pair for £23 with code 'boxingclever1'.
Oh, and they'll also deliver your boxers in a lovely plastic-free gift box with free express tracked UK delivery.
£45 for two, £23 for one | SHOP NOW
This T-shirt is Rubbish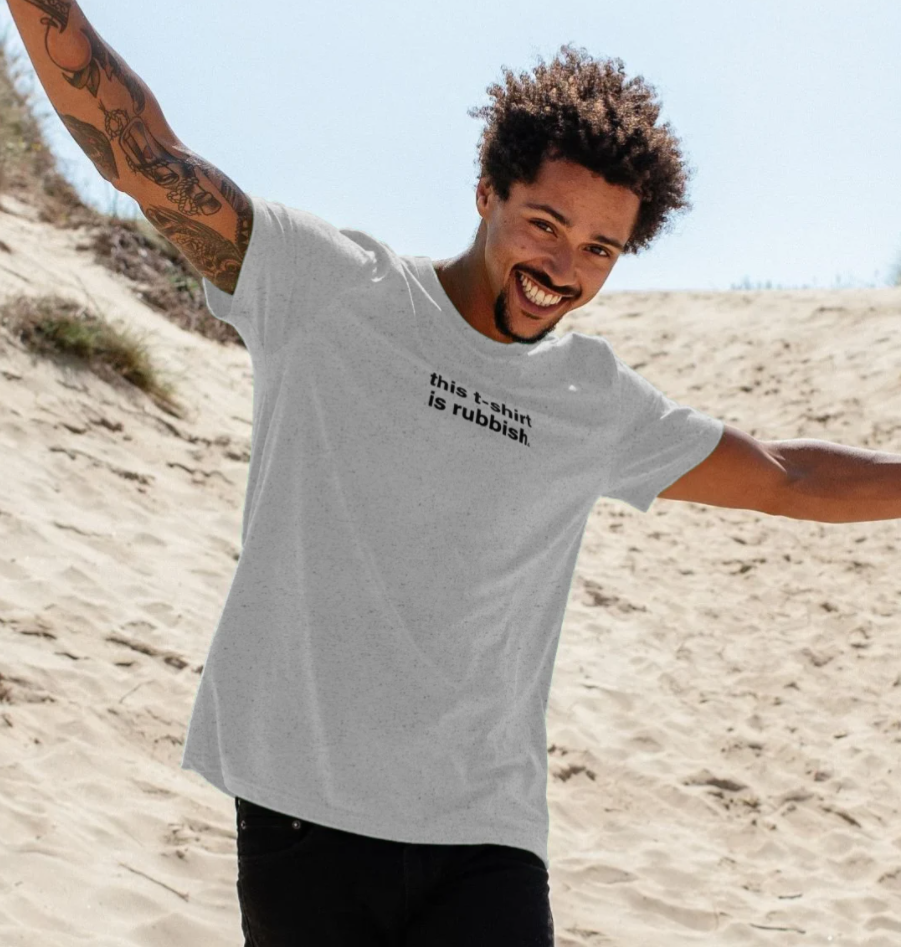 OK, we have one 'rubbish' gift idea in this list. But, this t-shirt from Rapanui is not exactly your usual idea of 'rubbish'…
Did you know that 99% of t-shirts end up in landfill? Well, this t-shirt is the remaining 1%. Everything Rapanui produce is designed to be sent back to them when it's worn out from our non-stop wearing. Ingeniously, they then take the material of your old top and turn it into something brand new.
As the slogan on the t-shirt suggests, they are proud to say this t-shirt is rubbish.
It's made from repurposed organic cotton, without plastic and it means you can comfortably wear this tee with the comfort of knowing it'll never go to landfill. Plus, Rapanui makes their clothing in a renewable energy powered factory.
£20 | Rapanui | SHOP NOW
Overshirt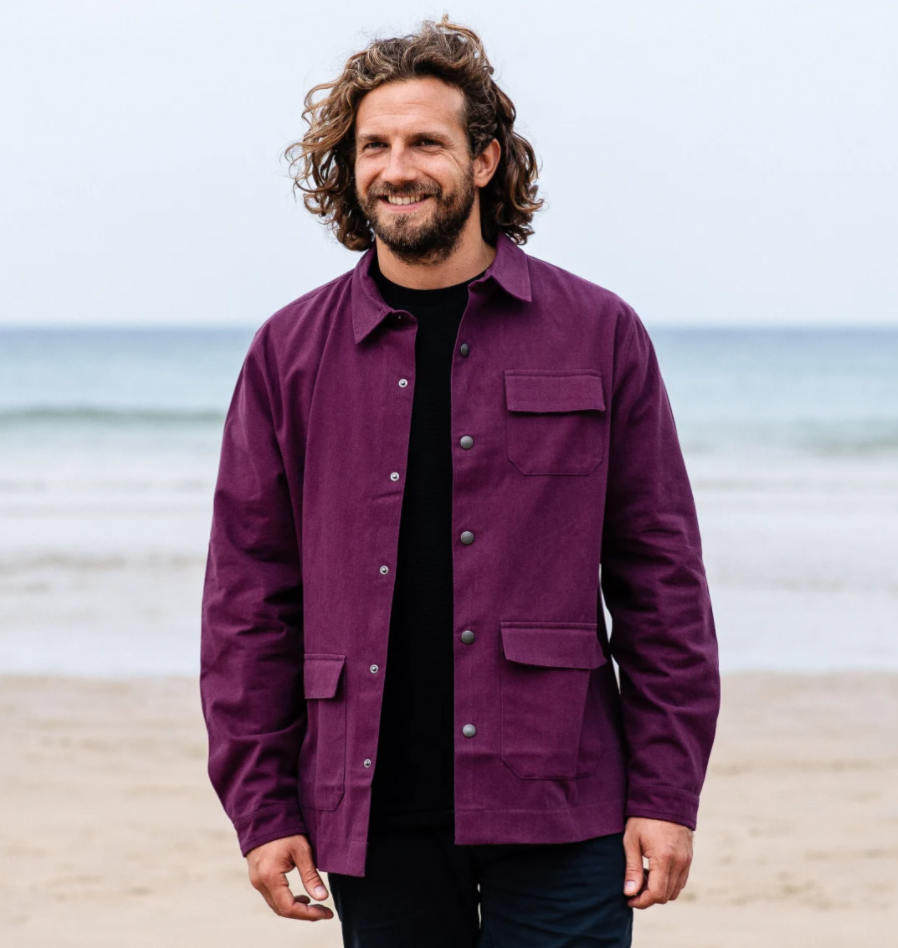 Another goodie from Rapanui is this classic men's overshirt.
Simple, smart and durable, this heavyweight certified organic cotton shirt is great for either dressing up or down.
It features plastic free poppers and handy pockets. There are three colours to choose from, like this gorgeous purple, pictured.
And, our favourite thing about this shirt is that, once it has been worn out (as in worn it to death), you can send it back to Rapanui to be remade instead of going to landfill.
£70 | SHOP NOW
Chumba Sweat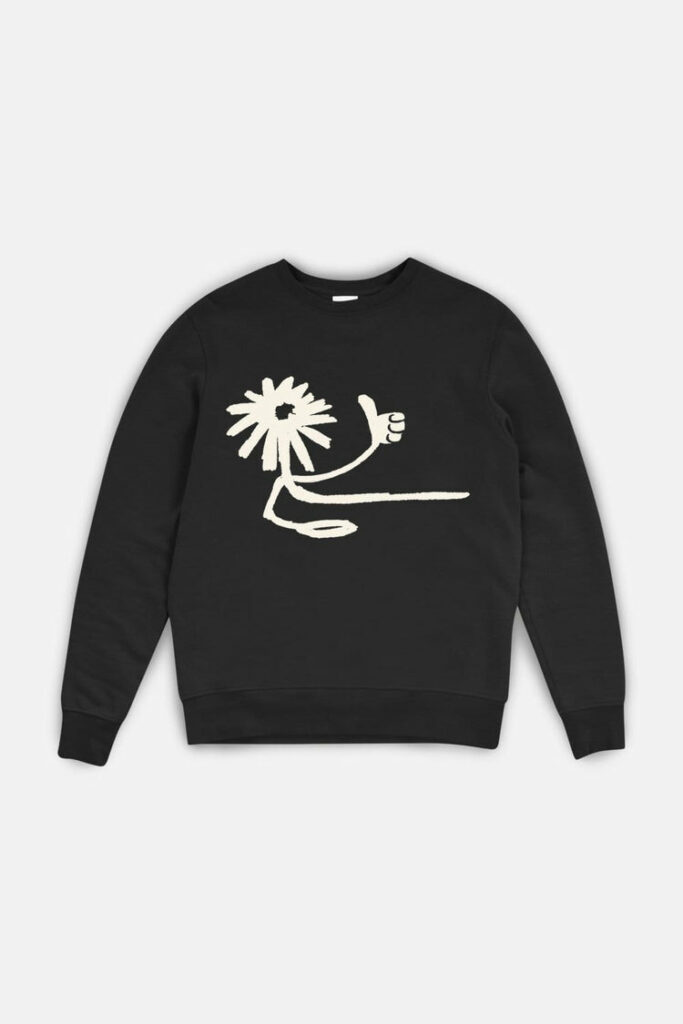 Hunting for something hipster? We're a fan of this Chumba Sweat from WAWWA. Made from 100% GOTS organic cotton and printed using water-based inks, this sweatshirt is as fun-loving as the flower on its front.
£60 | SHOP NOW
Modern neck scarf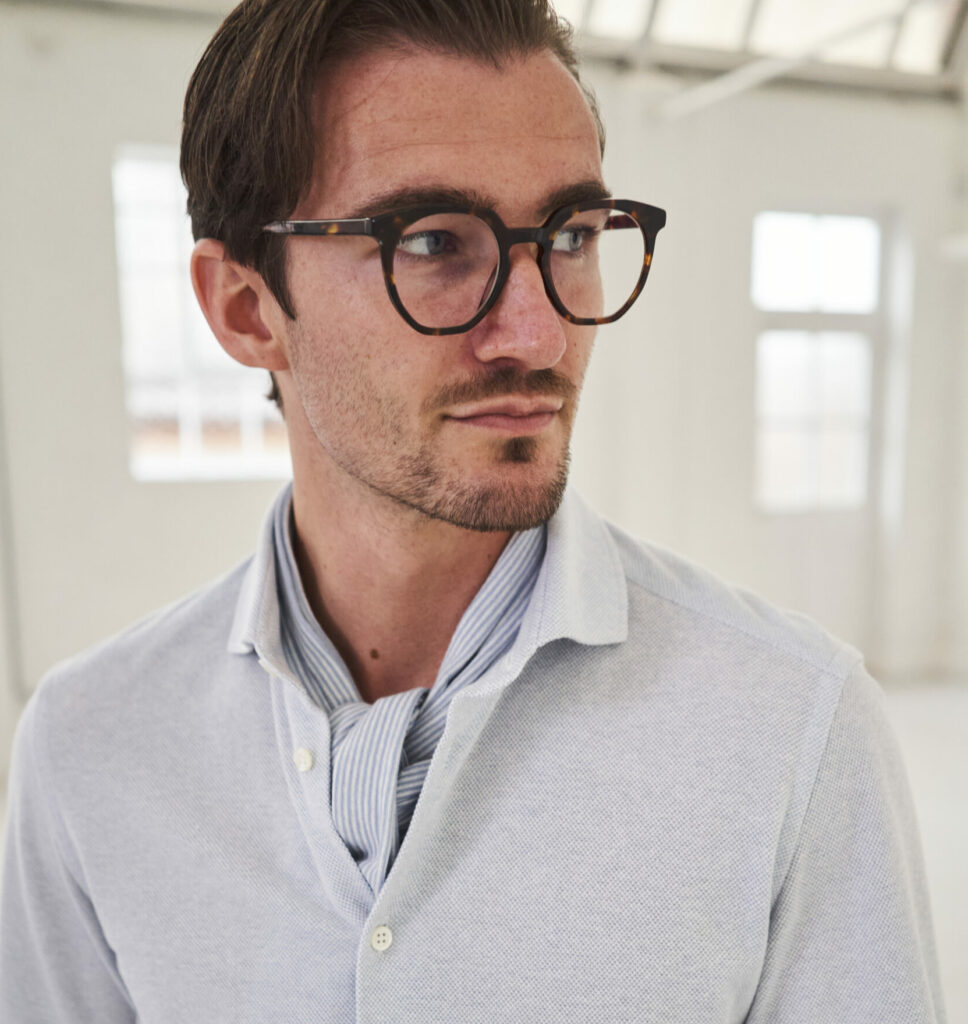 Struggling to find a unique gift with a touch of luxury for a chic, modern man? This recycled cotton Neem London neck scarf might just be what your looking for.
Elevating even the simplest of outfits while helping keep you that extra bit warm during the winter, this scarf is sure to become the signature accessory of any giftee.
£39 | SHOP NOW
Cashmere Knitwear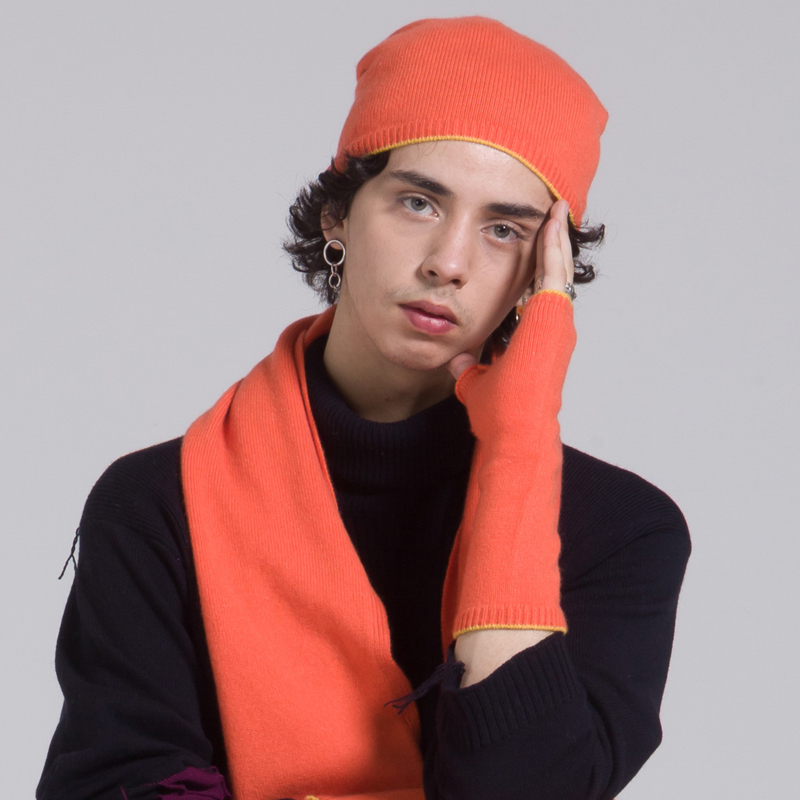 If you want to wrap someone in a bundle of love, then Valentina Karellas' Danvers knitwear are the perfect gift to do just that. The matching beanie, mittens and scarf are available in stunning orange or blue and are made of beautifully soft and bright (surplus) cashmere, which is incredibly limited stock. When this yarn is gone, it's gone…
Each row is accountable and treasured by hand, and made to order on a vintage industrial knitting machine.
Super light and stylish, these pieces are all about quality and attention to detail, featuring a contrast stripe hem detail.
From £50 | SHOP NOW
Organic Scarf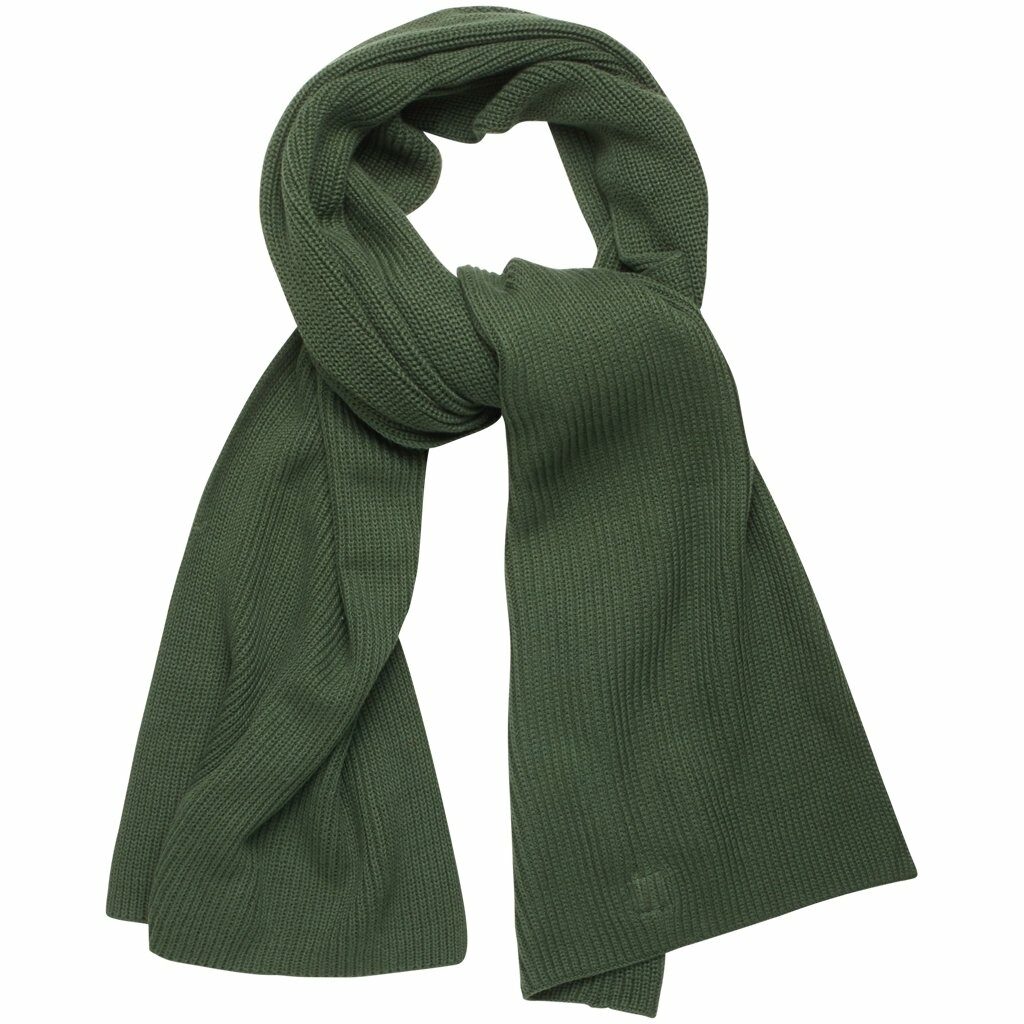 This Organic Ribbing Scarf by Knowledge Cotton Apparel would make a stylish addition to any outfit.
Made from 100% organic cotton, this simple yet smart scarf comes in an array of colours, from a solid Forest Green, an eye-catching orange to a gorgeous royal purple. There's a colour for everyone!
£45 | SHOP NOW
Organic Beanie Hat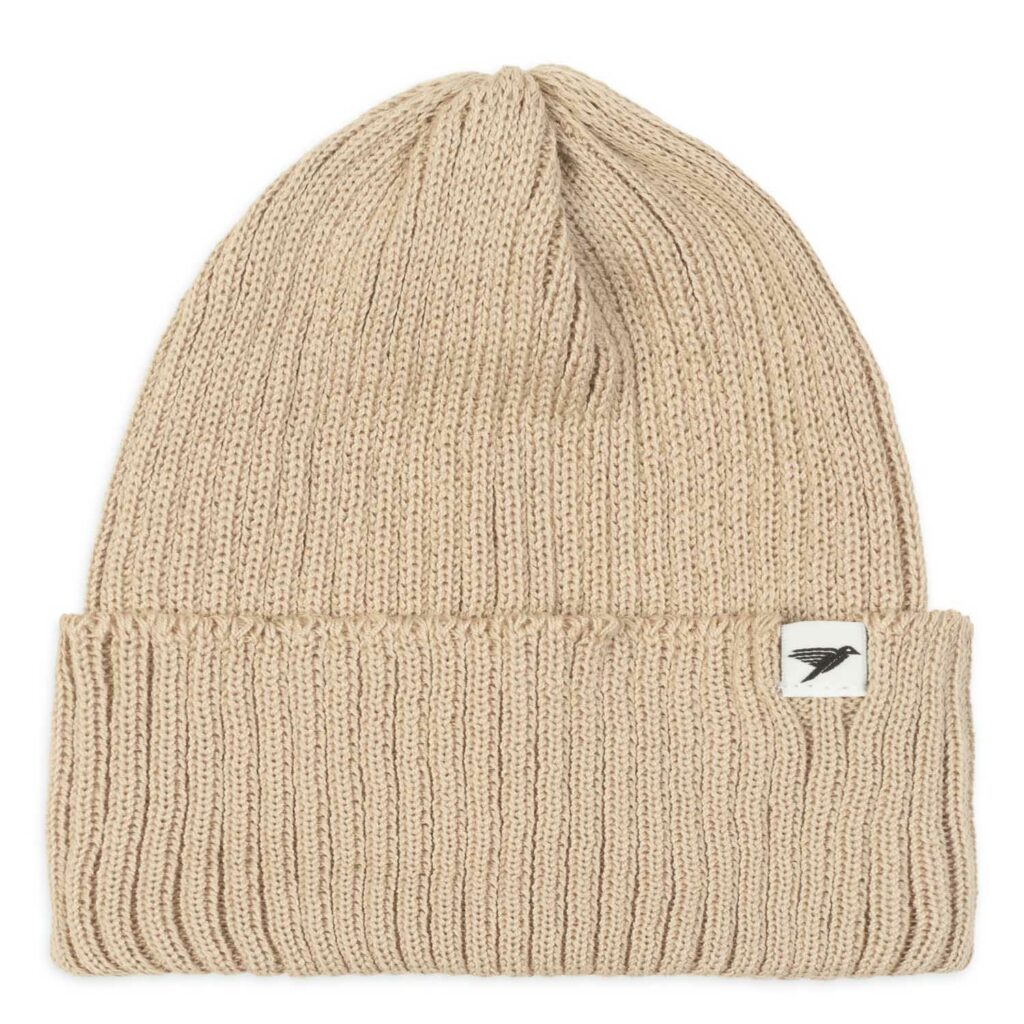 A good beanie is a winter essential.
This simple, stylish and cosy ribbed knit Beanie Hat from Silverstick is made from 100% organic cotton. Available in black or oatmeal, these neutral colours are great for either dressing up for a smarter evening look or down for casual day attire.
£26 | SHOP NOW
SUSTAINABLE CHRISTMAS GIFTS FOR HIM: HEALTH AND BEAUTY
Men's Gift Set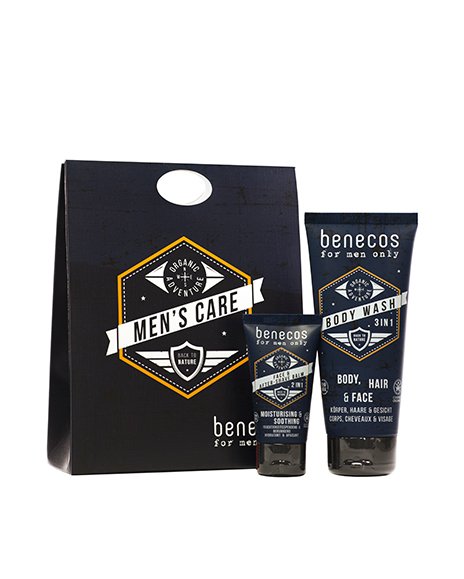 Treat the man in your life with benecos' Men's Gift Care Set.
benecos offers a modern range of organic, plant-based cosmetics at an affordable price. They are certified by BDIH COSMOS ORGANIC, BDIH COSMOS NATURAL, and PETA.
Included in this gift set is a natural 3 in 1 Body wash for men which cleanses the body, face and hair in one go. It is packed with natural and organic ingredients, which leave the skin feeling smooth and hydrated and hair soft and nourished.
To treat the skin after shaving, the set also comes with their natural Face and Aftershave Balm. Organic aloe vera helps to soothe any irritation while organic sunflower oil adds moisture back into the skin to leave it hydrated and smooth (and smelling great).
£11.90 | SHOP NOW
Beard care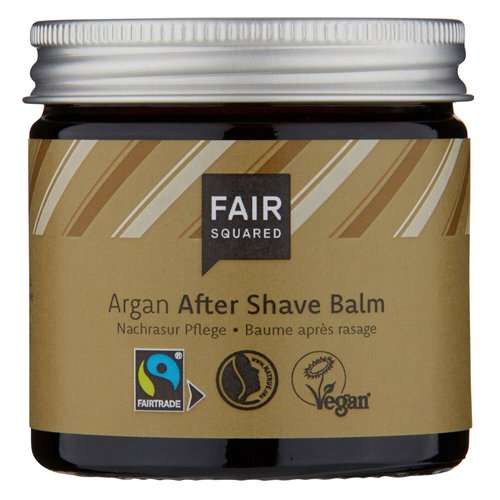 FAIR SQUARED is the ultimate go-to shop for truly good natural and ethical body care. Their whole collection of products is made completely vegan, cruelty-free, plastic-free and certified Fairtrade.
Their soothing Argan After Shave Balm is a real treat for the face. Made from natural Fairtrade ingredients, it helps protect the skin from irritations after shaving and contributes to a healthy and shiny complexion. The applied natural oils are easily absorbed by the skin, offering maximum moisture without feeling greasy and leaving the skin silky smooth.
From £27.25 | SHOP NOW
SUSTAINABLE CHRISTMAS GIFTS FOR HIM: HOME
The Tea Box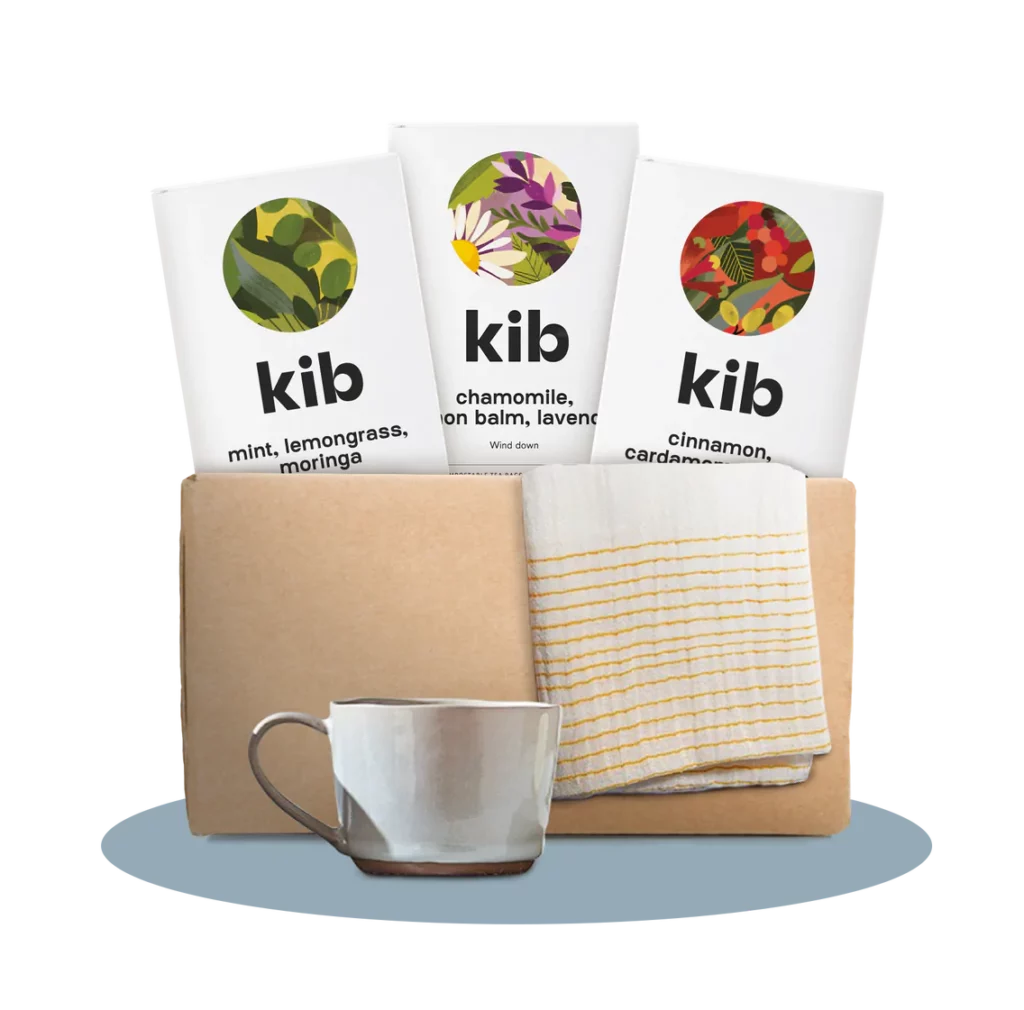 Kib Teas are all about making deliciously fragrant and flavourful teas, from regeneratively grown ingredients from Ethiopia, Sri Lanka, and Tanzania. This means the farming methods give more than they take from the soil and the environment. It also means they work with small farms, including many that are female-led and pay more than the minimum wage. Oh, and all the packaging is recyclable and compostable, too.
Kib Tea's The Tea Box, featuring a Sabahar tea towel, a Nkuku tea cup, and a season's worth of Kib tea Tea, is the perfect winter survival kit.
£30 | SHOP NOW
Organic Gin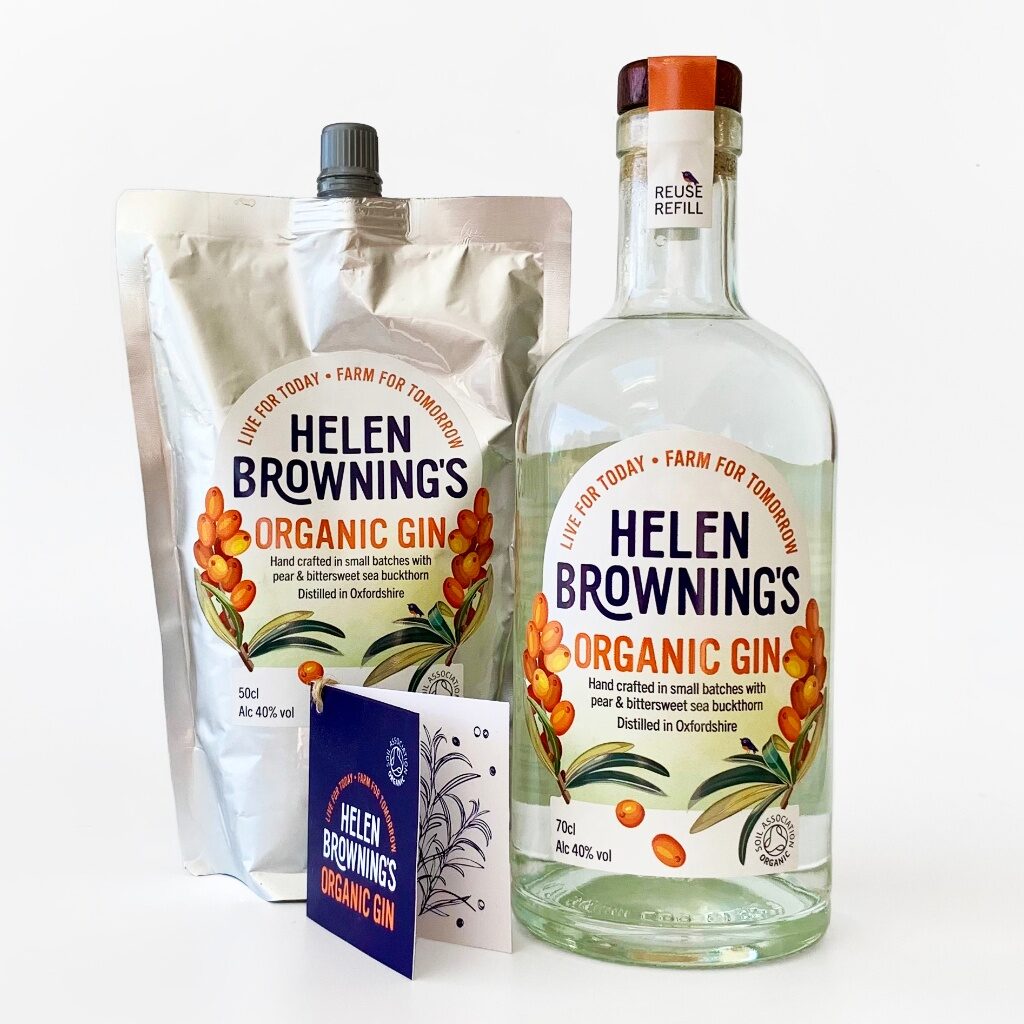 For any gin lovers, this organic gin is perfect. In fact, it's so good you won't want to give it away.
Helen Browning's certified organic London Dry Gin is hand distilled in copper stills in the heart of rural Oxfordshire.
Inspired by the botanicals and flora found on Helen Browning's organic farm, the gin has the delicate aroma of British wild flower meadows and orchards. Its distinct flavour profile is made up of Sea buckthorn, pear, fresh honey with herbal notes.
As if we weren't already sold, the bottle itself is made from recycled glass. Refillable pouches are then available for your giftee to top up their gin bottle when they are running low. The refill pouches can be sent back to Helen Browning's Organic to be recycled.
£45 | SHOP NOW
Gift Voucher for Migrateful's Refugee & Migrant-led Cookery Classes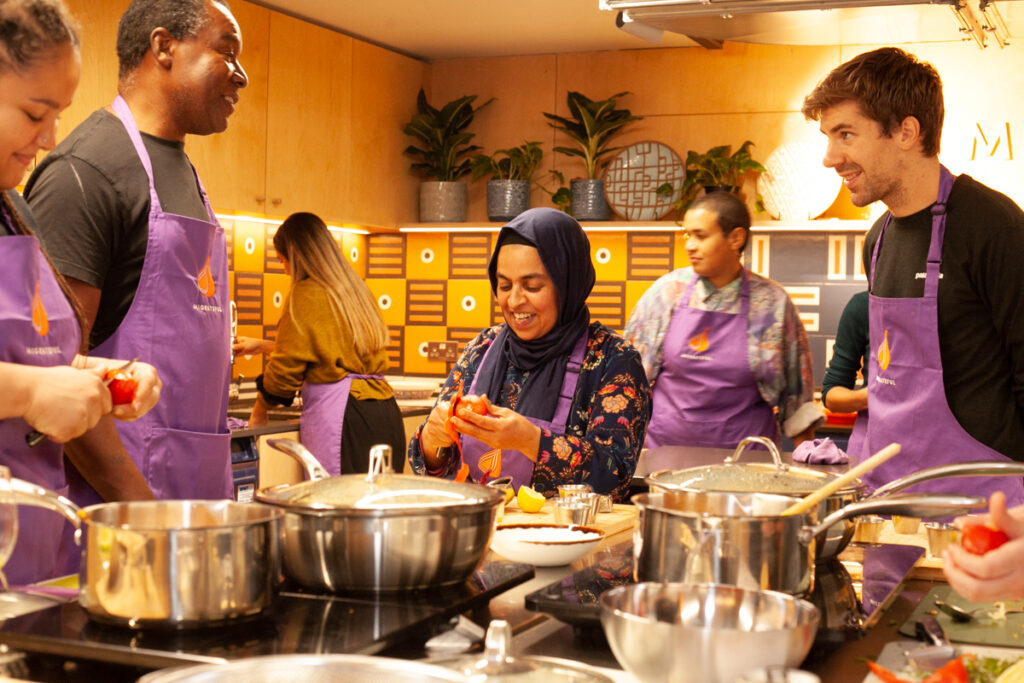 This Christmas, treat someone to a truly rewarding experience!
Migrateful is an incredible award-winning charity supporting refugees and asylum seekers on their journey to integration by preparing them to run cookery classes.
Over the past 5 years, they have supported over 97 Migrateful chefs through more than 2000 classes. Its no wonder they have high profile supporters in Meghan Markle, Yotam Ottolenghi, Aisling Bea, and Jamie Oliver.
It goes without saying, a voucher for a Migrateful Refugee & Migrant-led Cookery Class is a wonderful, unique gift that keeps on giving.
Online voucher, £25 | London, £45 – £70 | Brighton, Bristol, Canterbury & Margate, £35 | SHOP NOW
Three month gift coffee subscription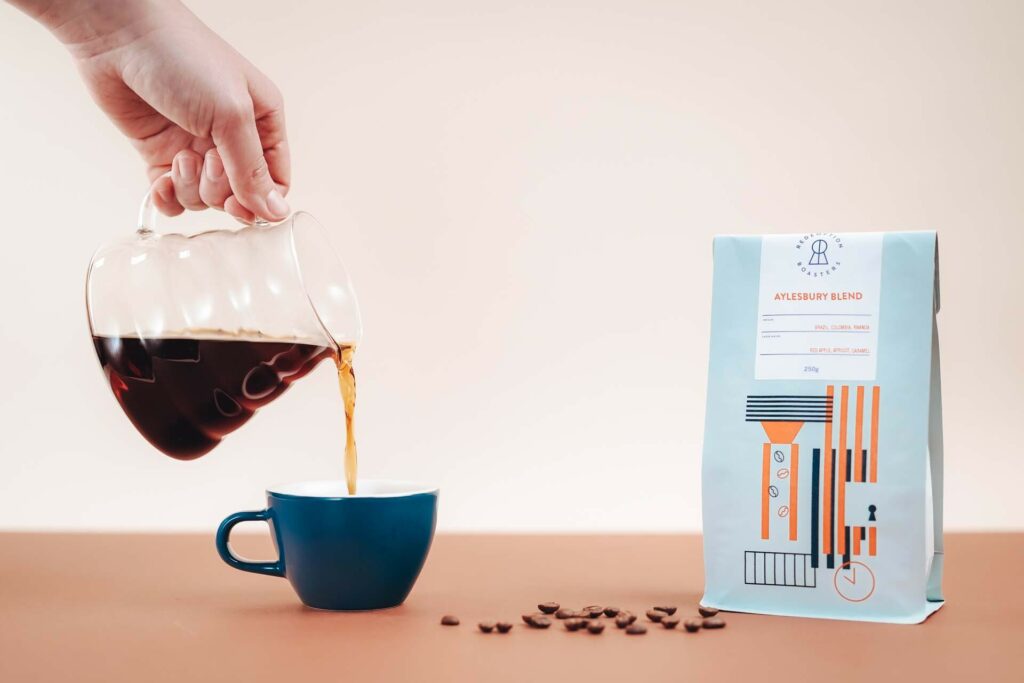 For the discerning coffee aficionado in your life, does waking up to fresh speciality coffee delivered directly to their door get any better?
Well, yes, if it's coffee from Redemption Roasters.
Redemption Roasters is a prison based roastery. It exists to provide alternative employment routes for people who are too frequently overlooked for work. Having a job is the single biggest factor that can prevent someone from re-offending, but prejudice, stigma and fear make it hard for prison-leavers to find work.
Their coffee is sourced from all over the world, including the Galapagos, with a preference for smallholder farmers. Redemption Roasters prioritise empowering people who are otherwise disadvantaged or disenfranchised through their supply chain. They do this by sourcing their coffee according to three main principles: rehabilitation, decolonisation and gender equality. Everyone in the supply chain is paid a living wage.
From £38.70 | SHOP NOW
Hand Me Down Book Club book bundles subscription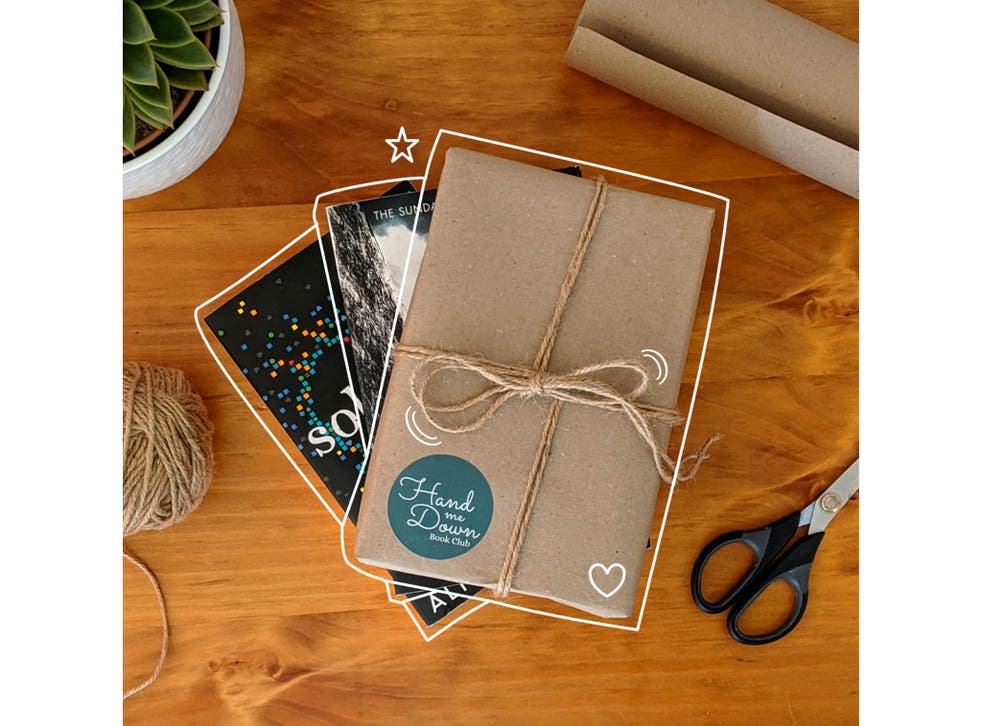 As book lovers, we couldn't think of a more beautiful gift. Hand Me Down Book Club was founded "to prevent books being sent to landfill while they still have great stories to tell". Essentially, this means you select your favourite genres and are sent a selection of second hand books, tied with string and, the lovely added touch of a Clipper tea bag.
£9.99 | SHOP NOW
Before Sleeping Candle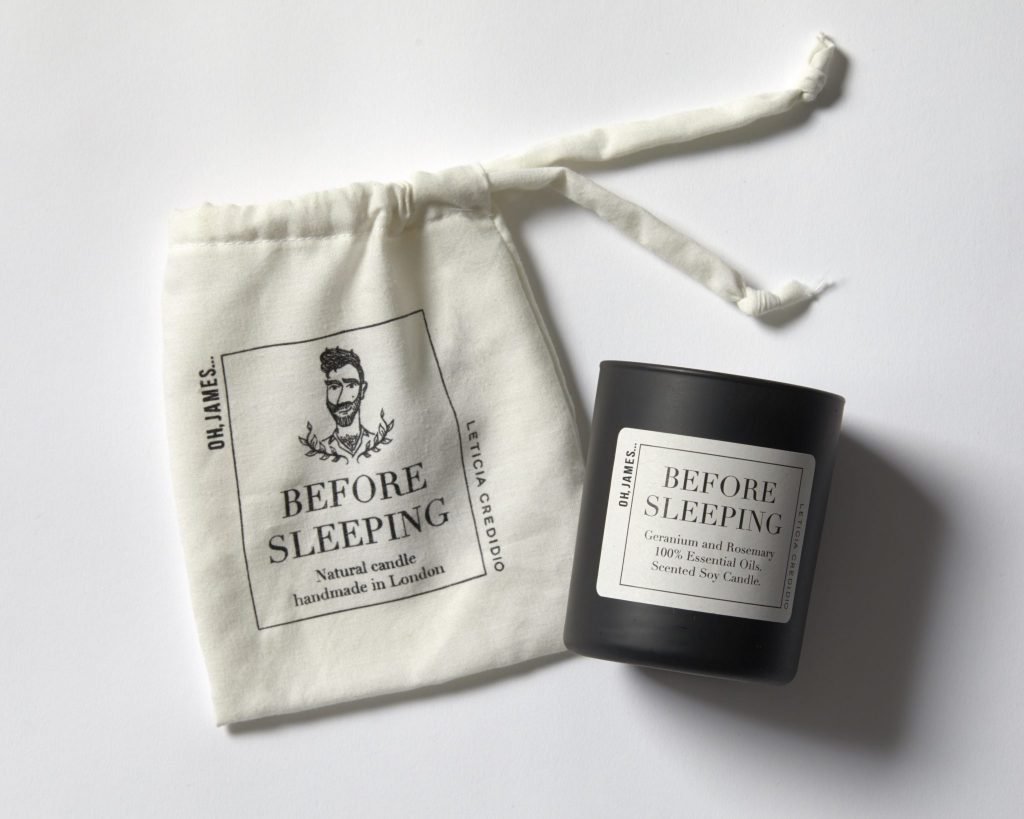 This gorgeous Before Sleeping Candle, a limited-edition blend of geranium and rosemary, is the ideal way to unwind before sleeping, and is the product of a collaboration between Oh, James – an East London brand that produces unique handmade candles – and sleepwear brand Leticia Credidio.
Each candle is made from soy wax and 100% essential oils, handsomely packaged in a hand-sewn, up-cycled fabric bag. Burn time is up to 40 hours. This candle is so good you'll want to keep it for yourself…
£25 | SHOP NOW
Re-jiggulous Puzzle
When we stumbled across this bad boy, we just couldn't resist including it in our list. This jigsaw from Rapanui is impossibly ridiculous, hence the name 're-jiggulous'.
It is made to puzzle even the most hard-core of puzzling pros. Know anyone who loves a challenge?
It is sustainably designed from recycled cardboard and printed with a cool marine-inspired doodle.
£30 | SHOP NOW
SUSTAINABLE CHRISTMAS GIFTS FOR HIM: ACTIVITIES
Family Farm Safari day out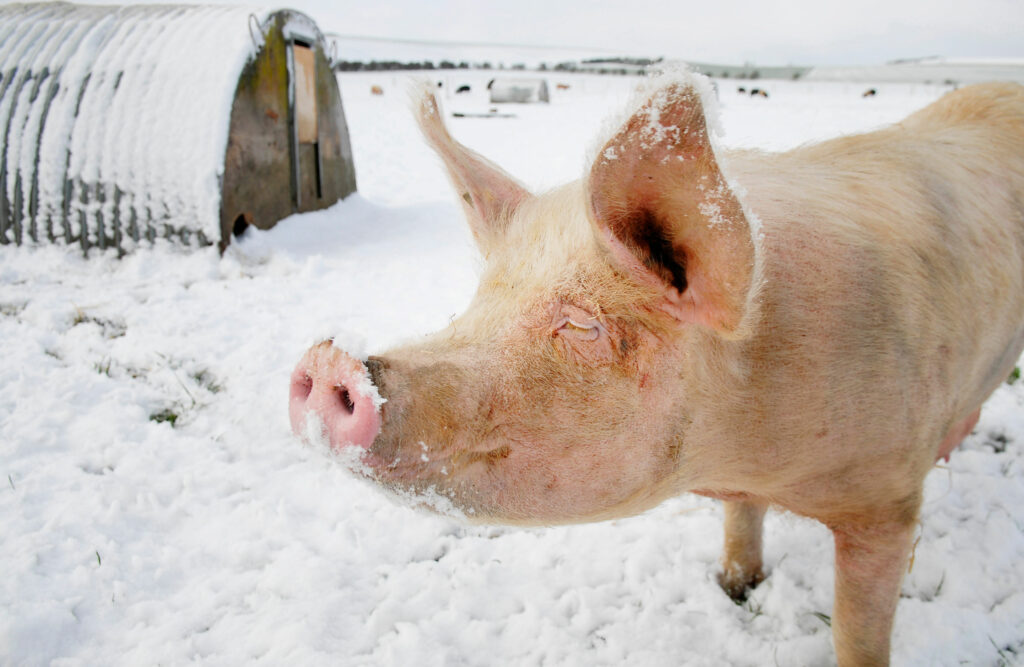 What better gift than quality time to spend with loved ones? Eastbrook Experiences offers the chance to enjoy some downtime with the family while exploring Helen Browning's beautiful Eastbrook Farm – an organic farmland set on the historic Ridgeway in Wiltshire.
From £95 | SHOP NOW
Farm Safari and overnight stay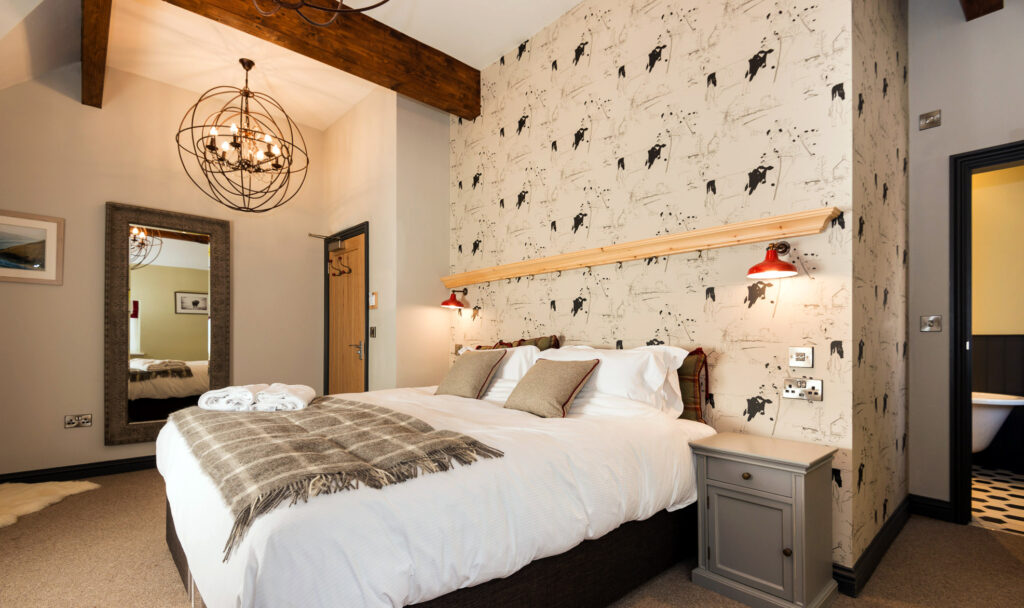 Or, if you know of a couple deserving of some alone time, Helen Browning's also offer a Farm Safari Overnight bundle for 2, which, in addition to the safari tour, includes a one night stay in their lovely Royal Oak Hotel.
Helen Browning's Farm Safari and Overnight Bundle for two includes a one night stay in their Royal Oak Hotel, complimentary breakfast and a two-hour farm safari around 1,500 acres of organic farmland. A quiet getaway, indulging in great organic food and long wildlife walks in the Wiltshire countryside… Don't mind if we do.
Your giftee can book their stay online at their convenience – their safaris run all year round.
£200 | SHOP NOW