Finding the perfect gift can feel like quite the challenge. If you ask us, the best gifts are ones that are truly thoughtful. And what's more thoughtful than a gift that is consciously made, with consideration for people and planet? We're talking about genuinely-good, eco-friendly gifts that combine great quality, style and ethics.
But, where do you even start looking for such gifts? Fear not. We've scoured our favourite sustainable brands to bring you a list of the best sustainable gifts for him. This is no run-of-the-mill eco gift guide (if we do say so ourselves). It features exclusively ethically made items from pioneering sustainable brands we truly trust.
Beard care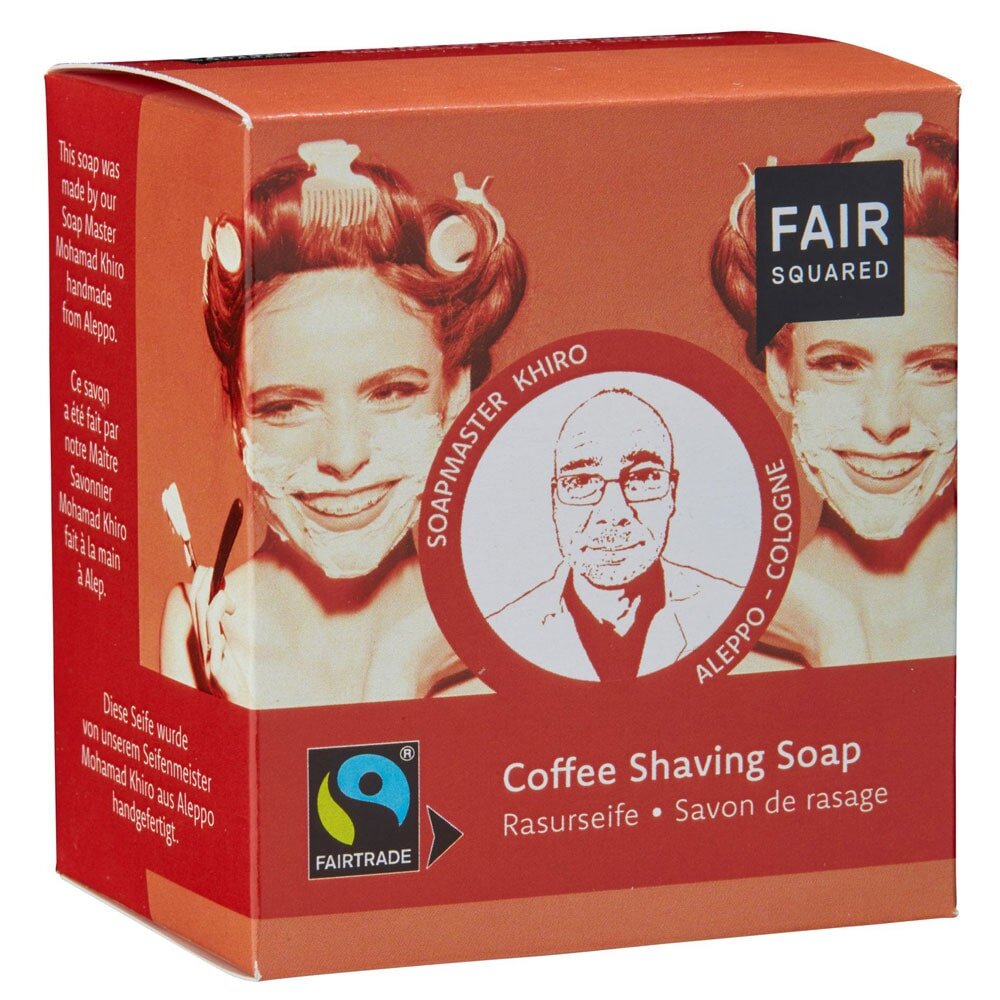 FAIR SQUARED is the ultimate go-to shop for truly good natural and ethical body care. Their whole collection of products is made completely vegan, cruelty-free, plastic-free and certified Fairtrade.
Their Coffee Shaving Soap is a real treat for a fuzzy face. It is made from natural Fairtrade ingredients, including shea butter, babassu oil and coconut oil, which help nourish and protect the skin leaving it silky smooth.
From £11.45 | FAIR SQUARED | SHOP NOW
Men's Gift Set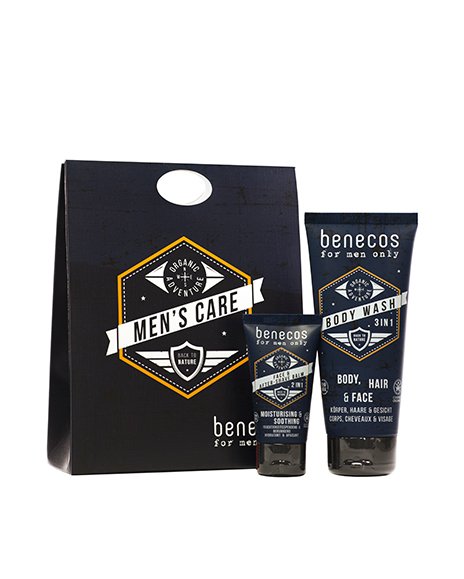 Treat the man in your life with benecos' Men's Gift Care Set.
benecos offers a modern range of organic, plant-based cosmetics at an affordable price. They are certified by BDIH COSMOS ORGANIC, BDIH COSMOS NATURAL, and PETA.
Included in this gift set is a natural 3 in 1 Body wash for men which cleanses the body, face and hair in one go. It is packed with natural and organic ingredients, which leave the skin feeling smooth and hydrated and hair soft and nourished.
To treat the skin after shaving, the set also comes with their natural Face and Aftershave Balm. Organic aloe vera helps to soothe any irritation while organic sunflower oil adds moisture back into the skin to leave it hydrated and smooth (and smelling great).
£11.90 | Benecos | SHOP NOW
'Live Wild' enamel camping mug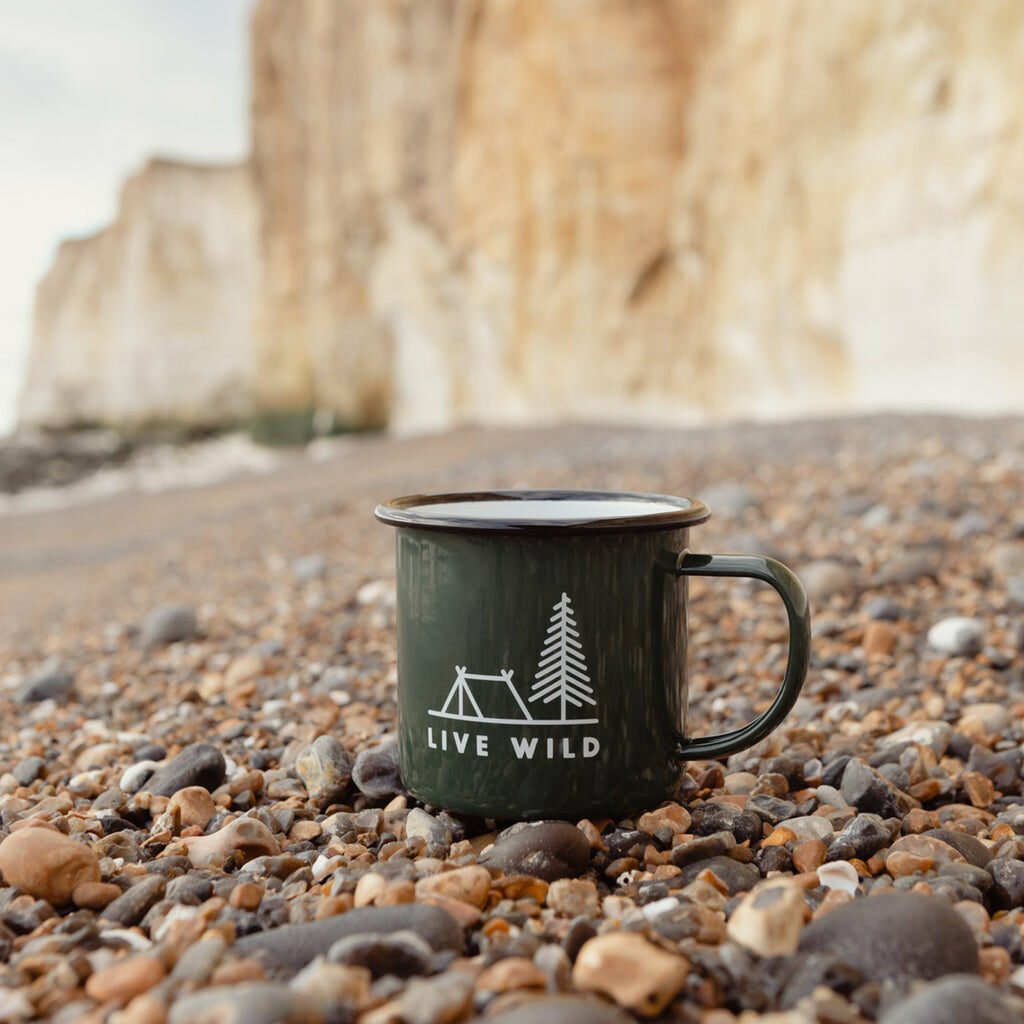 A good camping mug that's not only for those who go wild for festival season.
Made from hard wearing double coated enamel, this mug resists stains and scratches and is easy to clean. It looks very cool. But, as importantly, it also can stand the heat – it is oven safe up to 270C and suitable for gas and electric cookers.
£12 | Silverstick | SHOP NOW
Organic Sauvignon Blanc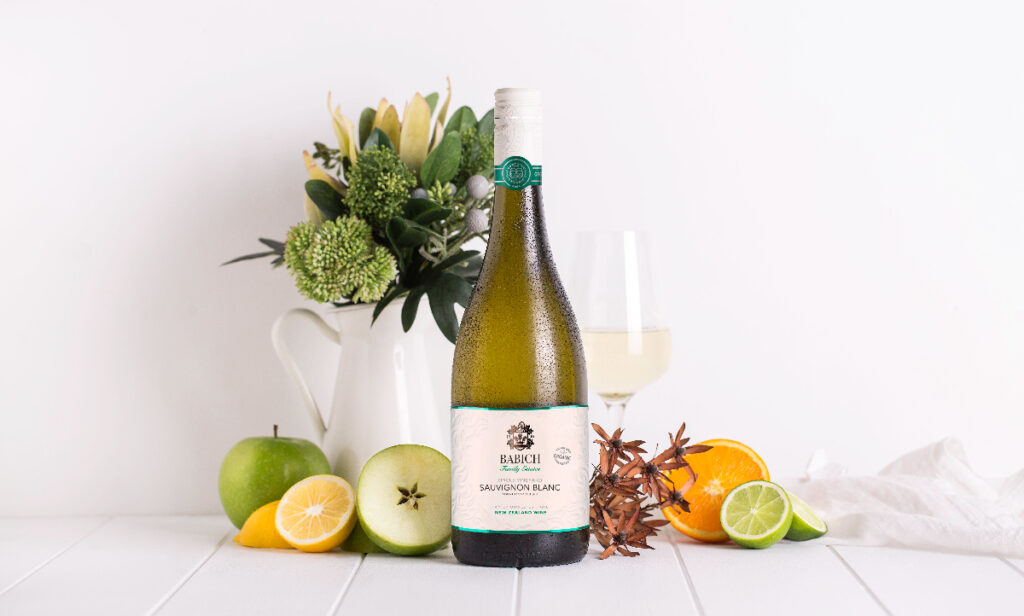 If you're stuck on what to gift someone, more often than not a good bottle of wine will do the trick. This Organic Sauvignon Blanch from Babich Wines has floral and tangerine notes with a juicy, fruitful presence and spicy, crisp finish.
Over three generations, Babich Wines have honed their expertise to produce a variety of sustainable, organic and vegan wines from their 14 vineyards in Auckland, Hawke's Bay and Marlborough.
From grape to glass, Babich takes care to work in tune with nature. They say: "For us, wine will always be about family, friends and sustainable futures."
All wines sold in the UK are packaged using a minimum 75% recycled glass and Forest Stewardship Council approved labels.
£13.99 | Babich Wines | SHOP NOW
Lavera Men Sensitiv Cleanse and Shave Set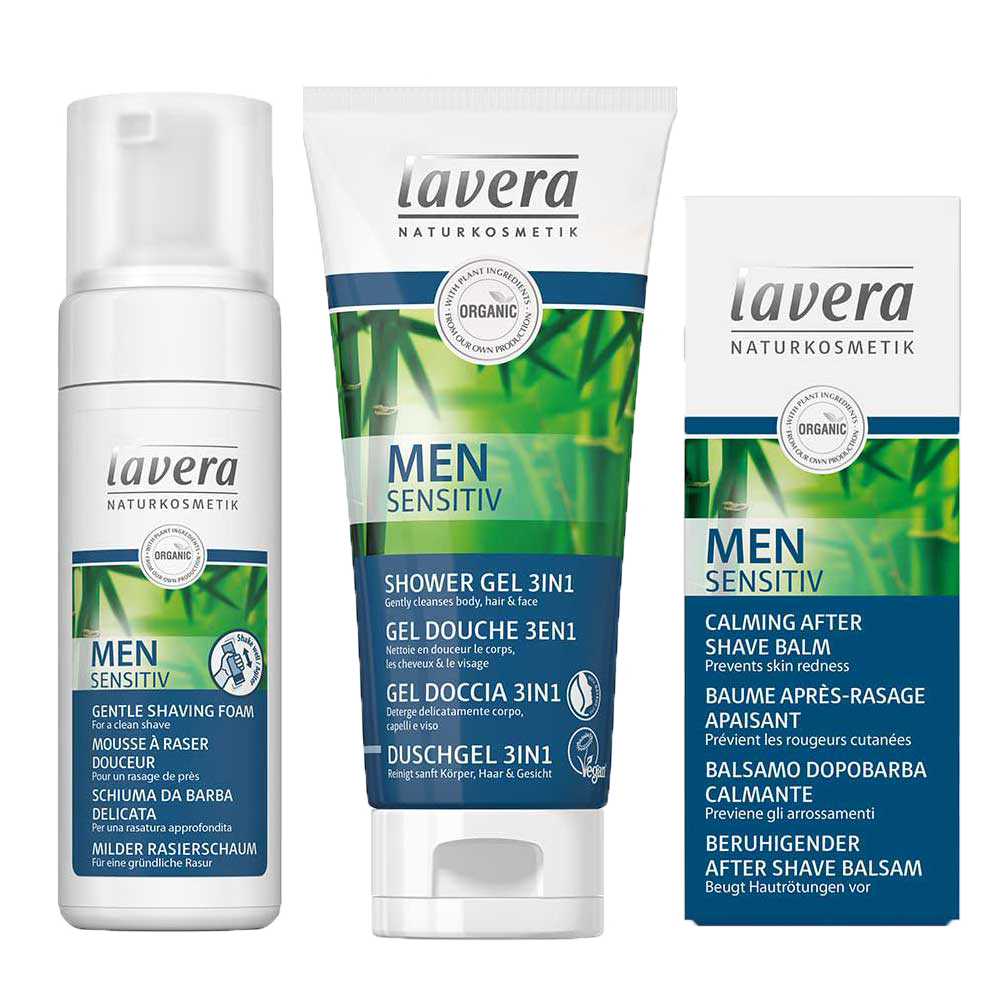 The lavera Men Sensitiv Cleanse and Shave Gift Set is the ideal gift to pamper, spruce and groom.
This selection of products includes: a 3in1 Shower Gel to gently cleanse and revive skin, hair and the face for a long-lasting feeling of freshness; a Gentle Shaving Foam which helps prevent redness and skin irritations for the perfect clean shave; and an Aftershave Balm to sooth and calm the skin after shaving. Infused with natural and organic ingredients such as organic bamboo and guarana, these products help to care and protect the skin.
It's no coincidence the name lavera is derived from the Latin for 'truth'. lavera's vision is about making truly good natural skincare for everybody. They are certified by NATRUE, PETA and The Vegan Society.
£23.50 | lavera | SHOP NOW
This T-shirt is Rubbish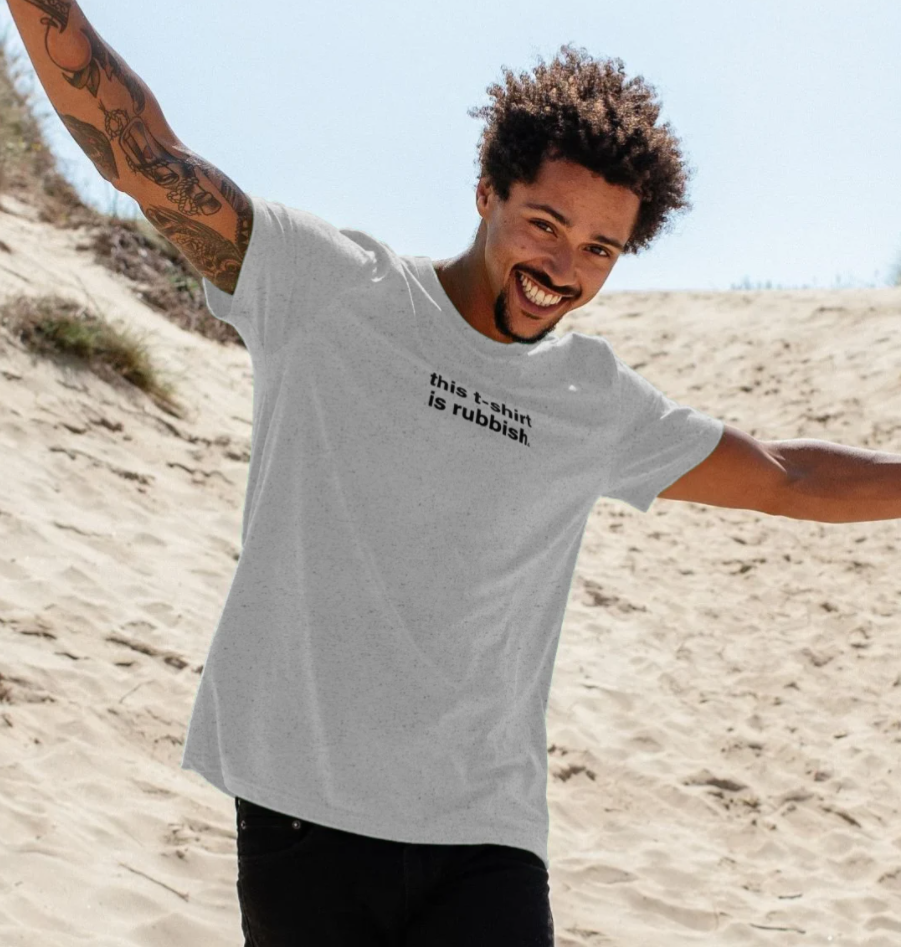 OK, we have one 'rubbish' gift idea in this list. But, this t-shirt from Rapanui is not exactly your usual idea of 'rubbish'…
Did you know that 99% of t-shirts end up in landfill? Well, this t-shirt is the remaining 1%. Everything Rapanui produce is designed to be sent back to them when it's worn out from our non-stop wearing. Ingeniously, they then take the material of your old top and turn it into something brand new.
As the slogan on the t-shirt suggests, they are proud to say this t-shirt is rubbish.
It's made from repurposed organic cotton, without plastic and it means you can comfortably wear this tee with the comfort of knowing it'll never go to landfill. Plus, Rapanui makes their clothing in a renewable energy powered factory.
£20 | Rapanui | SHOP NOW
Ben & Anna Black Bundle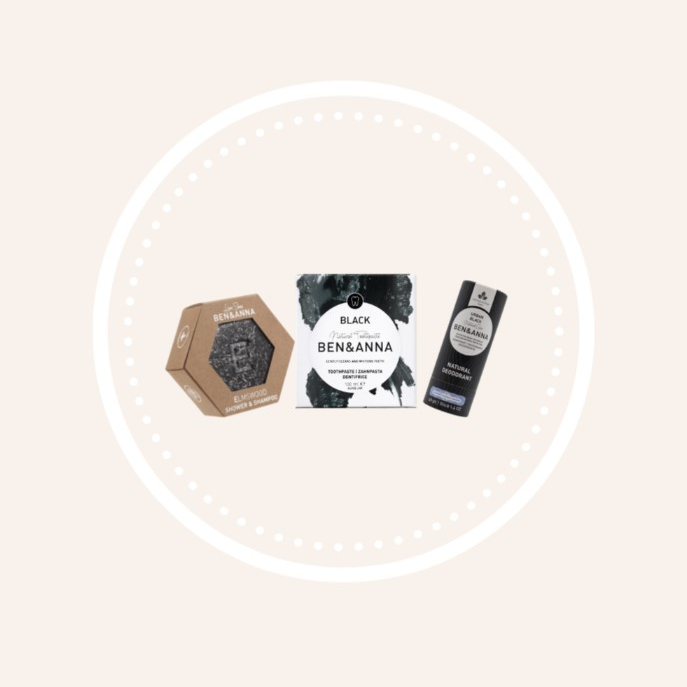 The Ben & Anna Black Bundle is a sure-to-please great smelling pack, with a difference.
For just £20, this sustainable goodie box includes the perfect trio of Ben & Anna's all-natural vegan toiletries: their Urban Black Deodorant, Black Toothpaste, and Elmswood Shower & Shampoo Soap bar.
£20 | Ben & Anna | SHOP NOW
Matt Sewell + Silverstick Bobble Hat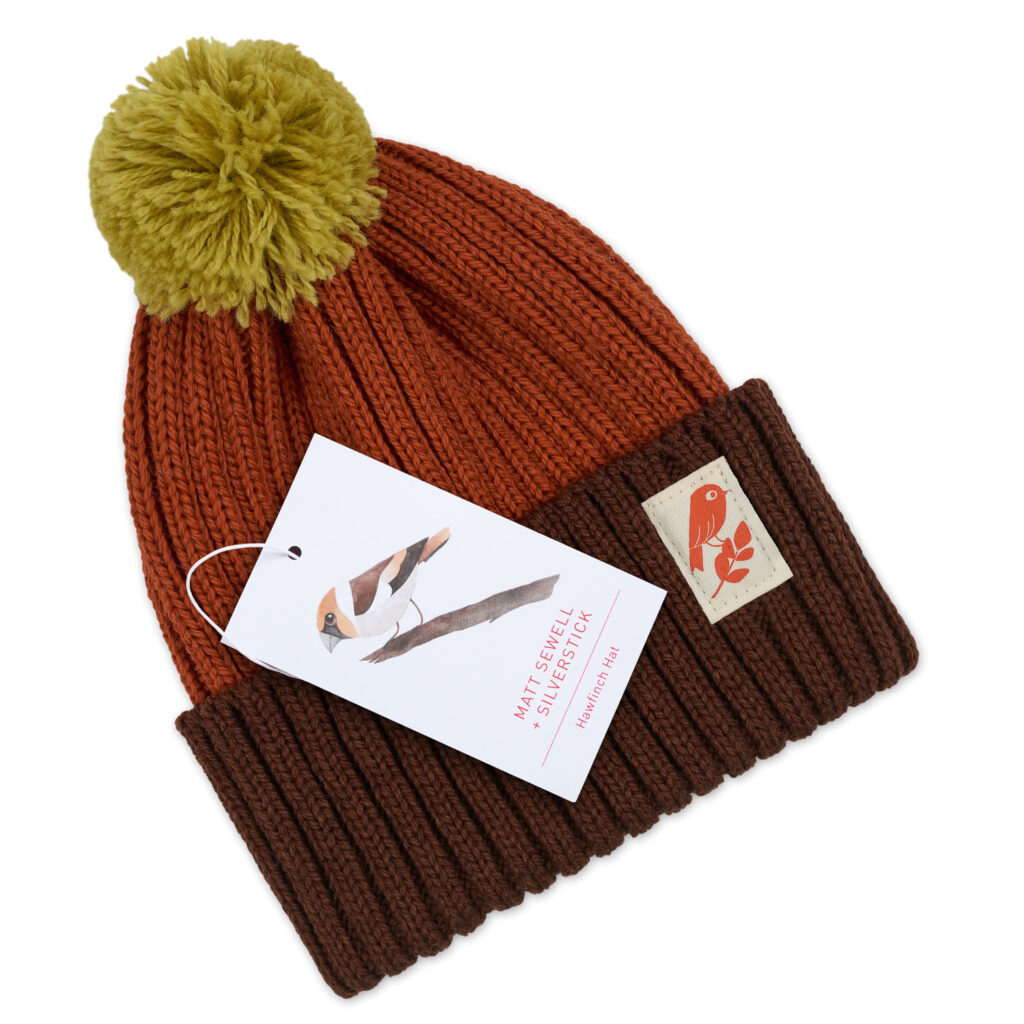 There's layers to this merino wool bobble hat. Firstly, the colours are inspired by Matt Sewell's painting of the Hawfinch, an endangered bird on the UK's red list. Secondly, this hat forms part of the exclusive Matt Sewell + Silverstick collection, from which 10% of sales go to Wildcard, a grassroots environmental conservation organisation focusing on rewilding Britain.
£30 | Silverstick | SHOP NOW
Re-jiggulous Puzzle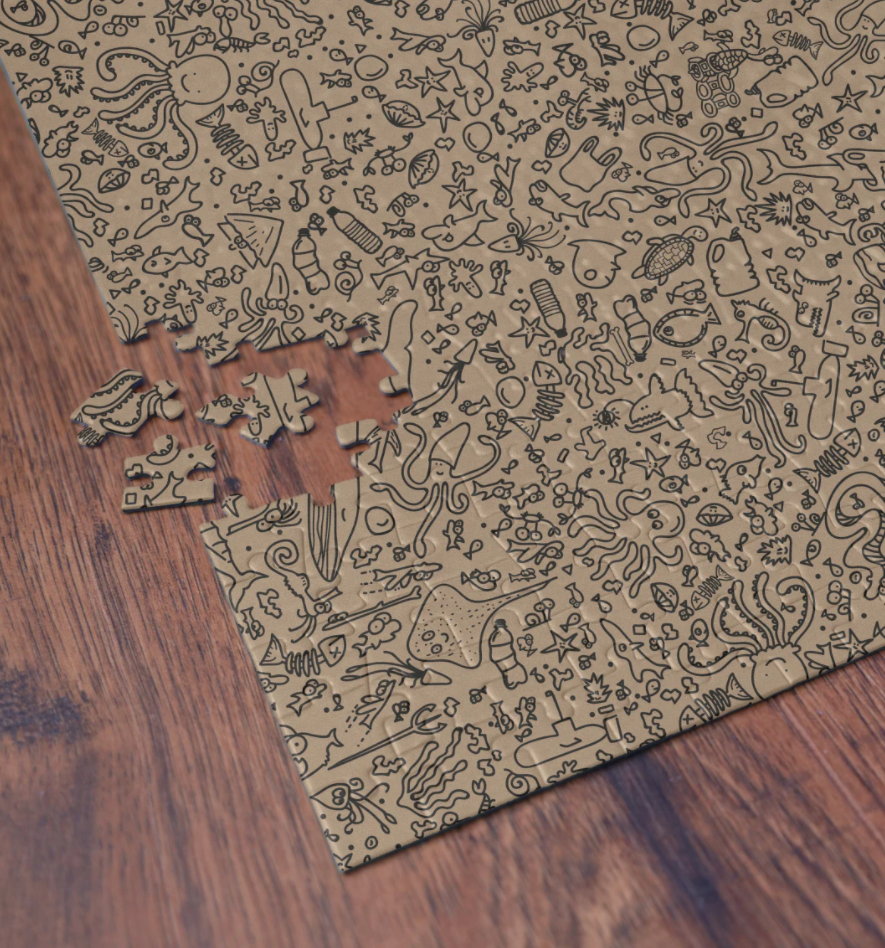 When we stumbled across this bad boy, we just couldn't resist including it in our list. This jigsaw from Rapanui is impossibly ridiculous, hence the name 're-jiggulous'.
It is made to puzzle even the most hard-core of puzzling pros. Know anyone who loves a challenge?
It is sustainably designed from recycled cardboard and printed with a cool marine-inspired doodle.
£30 | Rapanui | SHOP NOW
Tree of Life T-Shirt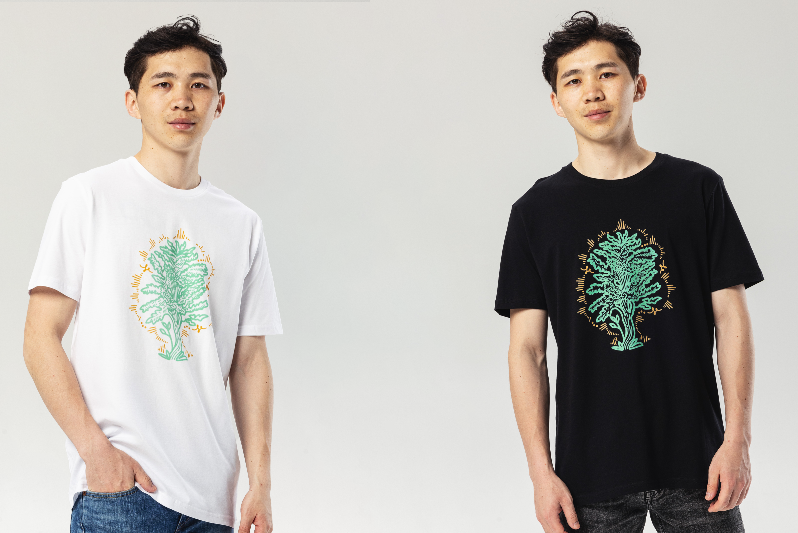 This cool, comfortable and quality unisex Tree of Life T-Shirt from Pitod is crafted from soft 100% organic ring-spun cotton.
The design is simple while still making a statement. As a tribute to mother nature, the shirt features Pitod's iconic Tree of Life design, highlighting the importance of preserving our environment for future generations.
The tee has a medium fit and is available in either white or black.
£32 | Pitod | SHOP NOW
Gift Voucher for Migrateful's Refugee & Migrant-led Cookery Classes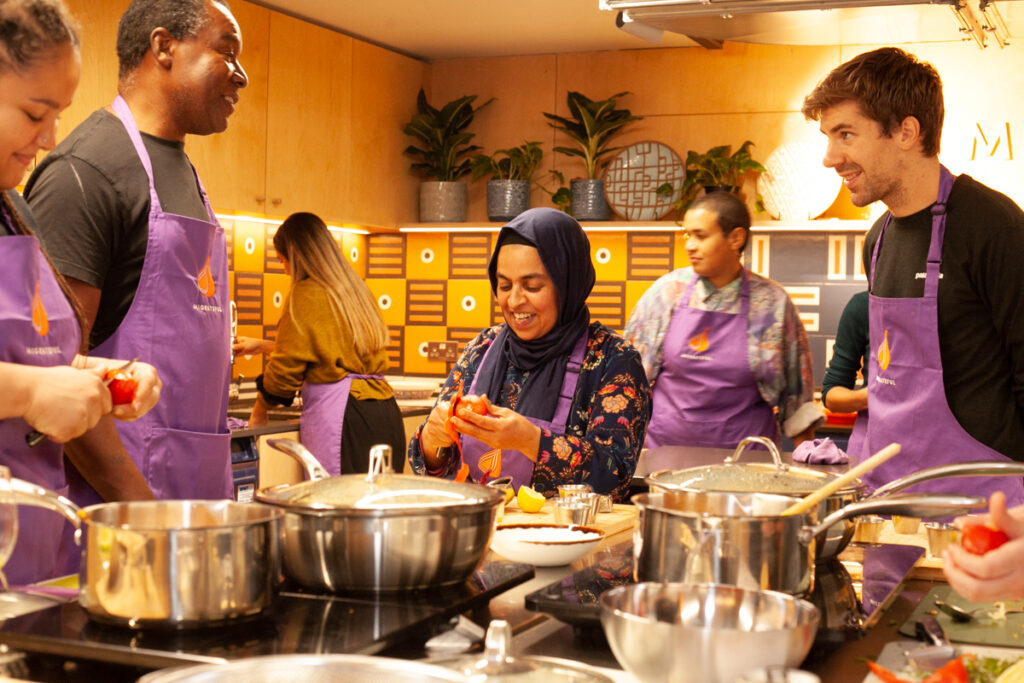 How about treating them to a truly rewarding experience?
Migrateful is an incredible award-winning charity supporting refugees and asylum seekers on their journey to integration by preparing them to run cookery classes.
Over the past 5 years, they have supported over 97 Migrateful chefs through more than 2000 classes. Its no wonder they have high profile supporters in Meghan Markle, Yotam Ottolenghi, Aisling Bea, and Jamie Oliver.
It goes without saying, a voucher for a Migrateful Refugee & Migrant-led Cookery Class is a wonderful, unique gift that keeps on giving.
Online voucher, £25 | London, £45 – £70 | Brighton, Bristol, Canterbury & Margate, £35 | SHOP NOW
Water Bottle Holder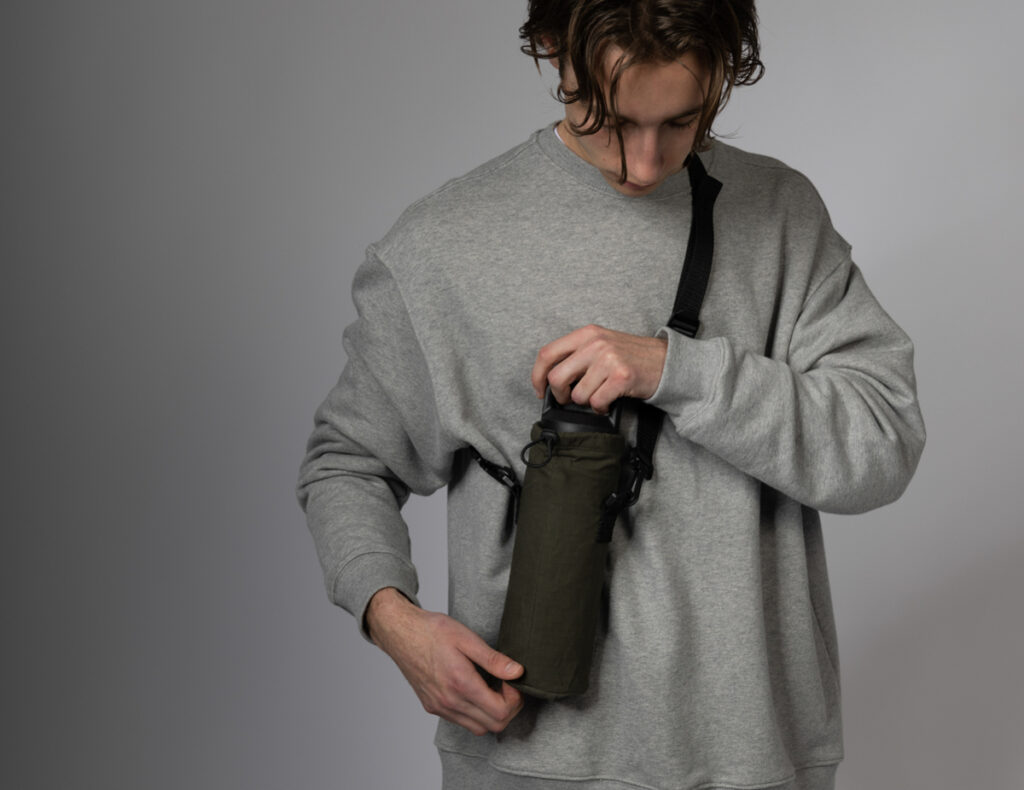 Shopping for an adventurer? Check of this nifty Water Bottle Holder from WAWWA.
The sustainable and stylish way to carry your hydration on-the-go, it features a handy shoulder strap design for easy hands-free carrying.
Made from 100% organic ripstop cotton, this holder is secure, durable and eco-friendly.
It is available in four colours (Dark Olive, Biscuit Orange, Stone Grey and Black) and can hold a variety of bottle sizes and shapes.
£30 | WAWWA | SHOP NOW
Three month gift coffee subscription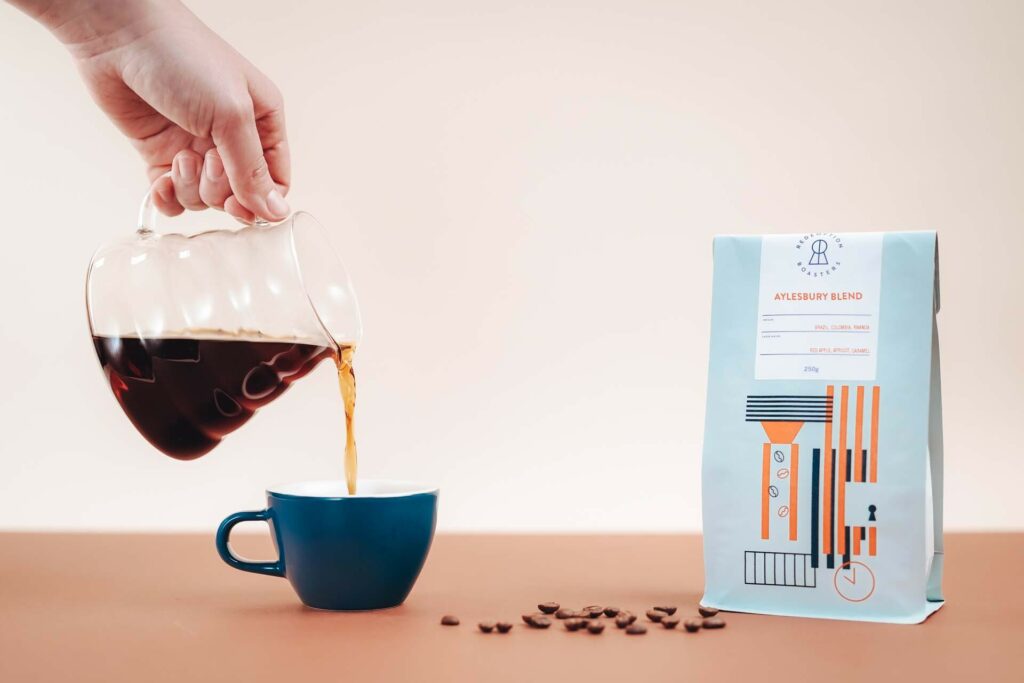 For the discerning coffee aficionado in your life, does waking up to fresh speciality coffee delivered directly to their door get any better?
Well, yes, if it's coffee from Redemption Roasters.
Redemption Roasters is a prison based roastery. It exists to provide alternative employment routes for people who are too frequently overlooked for work. Having a job is the single biggest factor that can prevent someone from re-offending, but prejudice, stigma and fear make it hard for prison-leavers to find work.
Their coffee is sourced from all over the world, including the Galapagos, with a preference for smallholder farmers. Redemption Roasters prioritise empowering people who are otherwise disadvantaged or disenfranchised through their supply chain. They do this by sourcing their coffee according to three main principles: rehabilitation, decolonisation and gender equality. Everyone in the supply chain is paid a living wage.
From £38.70 | Redemption Roasters | SHOP NOW
Modern neck scarf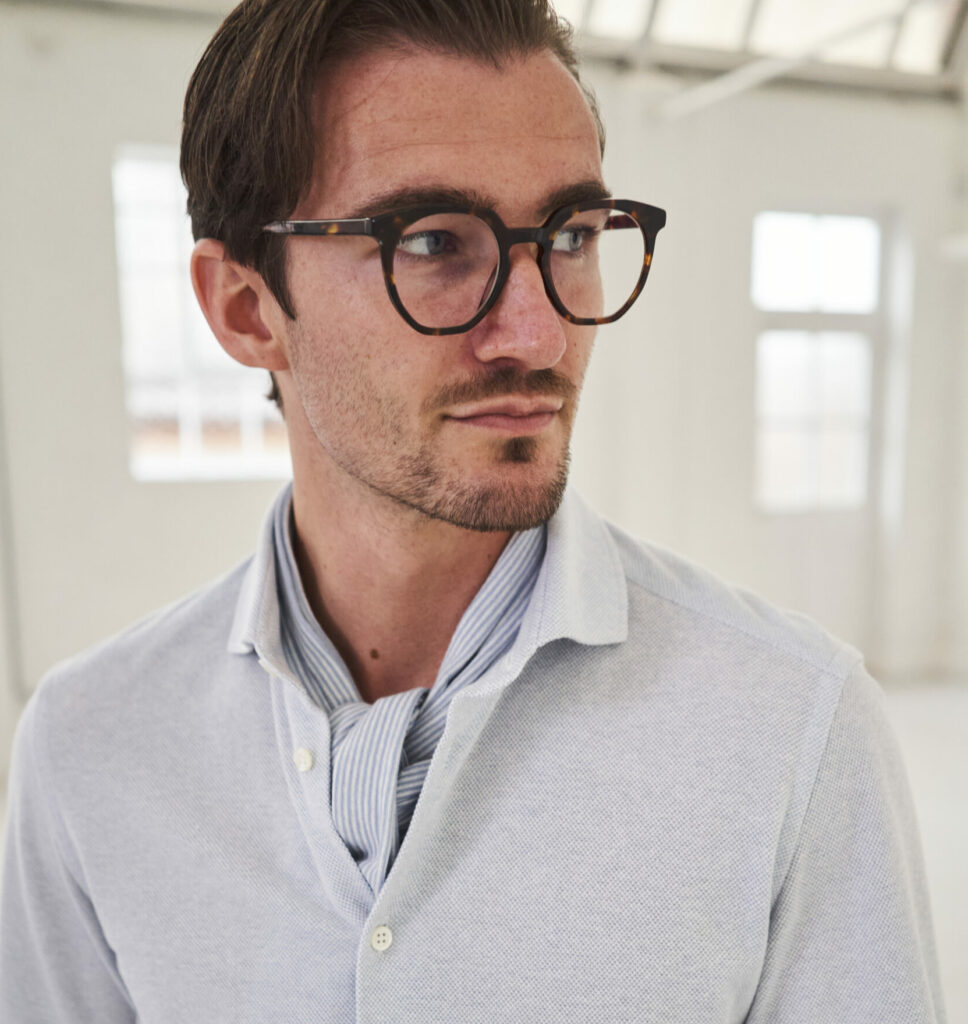 Struggling to find a unique gift with a touch of luxury for a chic, modern man? This recycled cotton Neem London neck scarf might just be what your looking for.
Elevating even the simplest of outfits while helping keep you that extra bit warm, this scarf is sure to become the signature accessory of any giftee.
£39 | Neem London | SHOP NOW
Silly Greens subscription box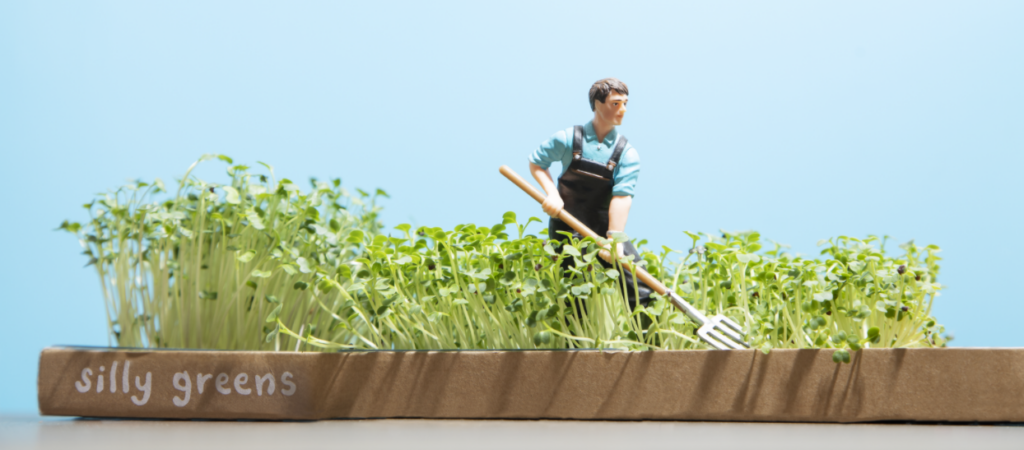 For any aspiring gardeners or foodie friends, a subscription to Silly Greens is a unique and clever gift idea.
Silly Greens makes it easier and more fun than ever to grow home-grown greens. Their "grow it yourself" subscription box arrives through the letterbox once a month. Each one contains three microgreens: seedlings of herbs and veg – from coriander to wasabi – that add that final touch, and punch of flavour, to any dish.
Silly Greens pre-sow the box of microgreens on their farm and then post the live seeds directly to you. These little leaves just need a window and some water, and they'll be good to grow (get it?) straight from the box.
Your giftee will never have to go without fresh herbs or veggies – an aspiring chefs dream!
£42 | Silly Greens | SHOP NOW
Organic Gin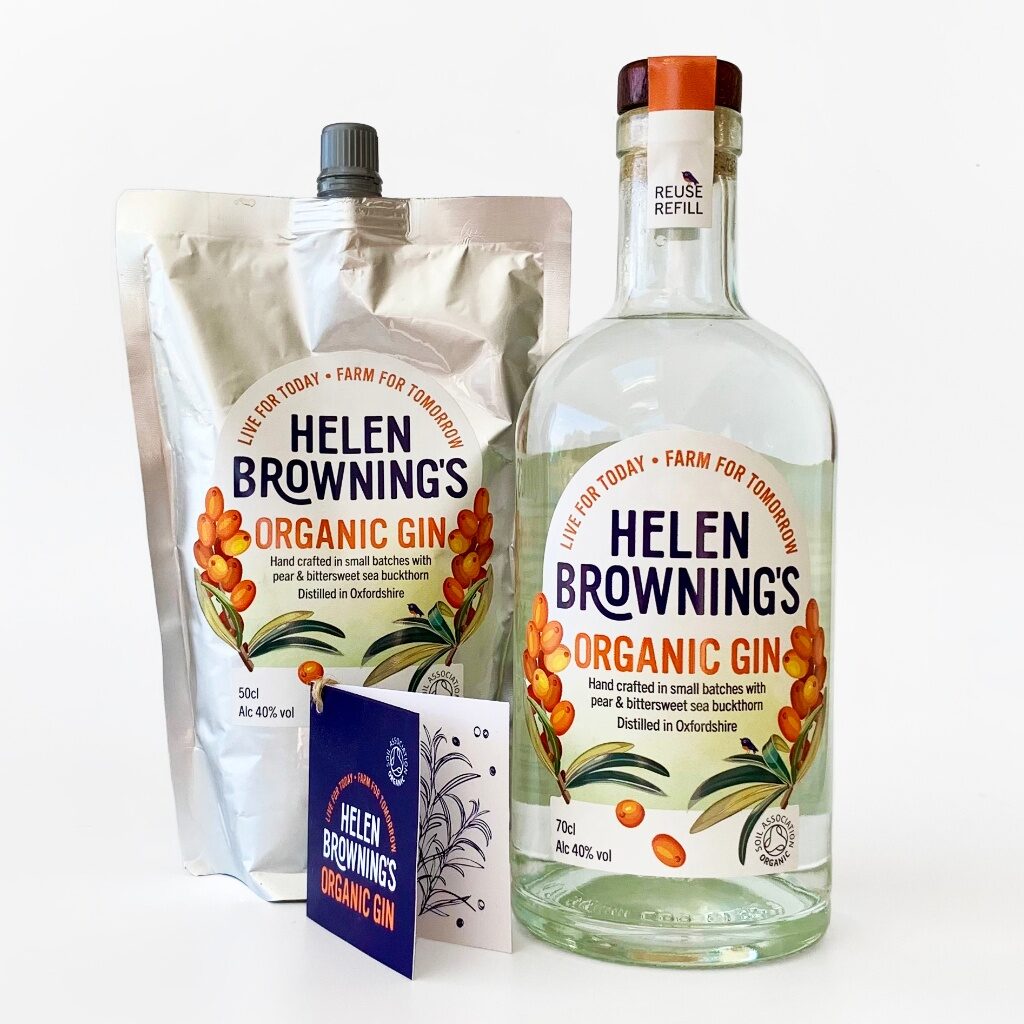 For any gin lovers, this organic gin is perfect. In fact, it's so good you won't want to give it away.
Helen Browning's certified organic London Dry Gin is hand distilled in copper stills in the heart of rural Oxfordshire.
Inspired by the botanicals and flora found on Helen Browning's organic farm, the gin has the delicate aroma of British wild flower meadows and orchards. Its distinct flavour profile is made up of Sea buckthorn, pear, fresh honey with herbal notes.
As if we weren't already sold, the bottle itself is made from recycled glass. Refillable pouches are then available for your giftee to top up their gin bottle when they are running low. The refill pouches can be sent back to Helen Browning's Organic to be recycled.
£45 | SHOP NOW
Boxer Shorts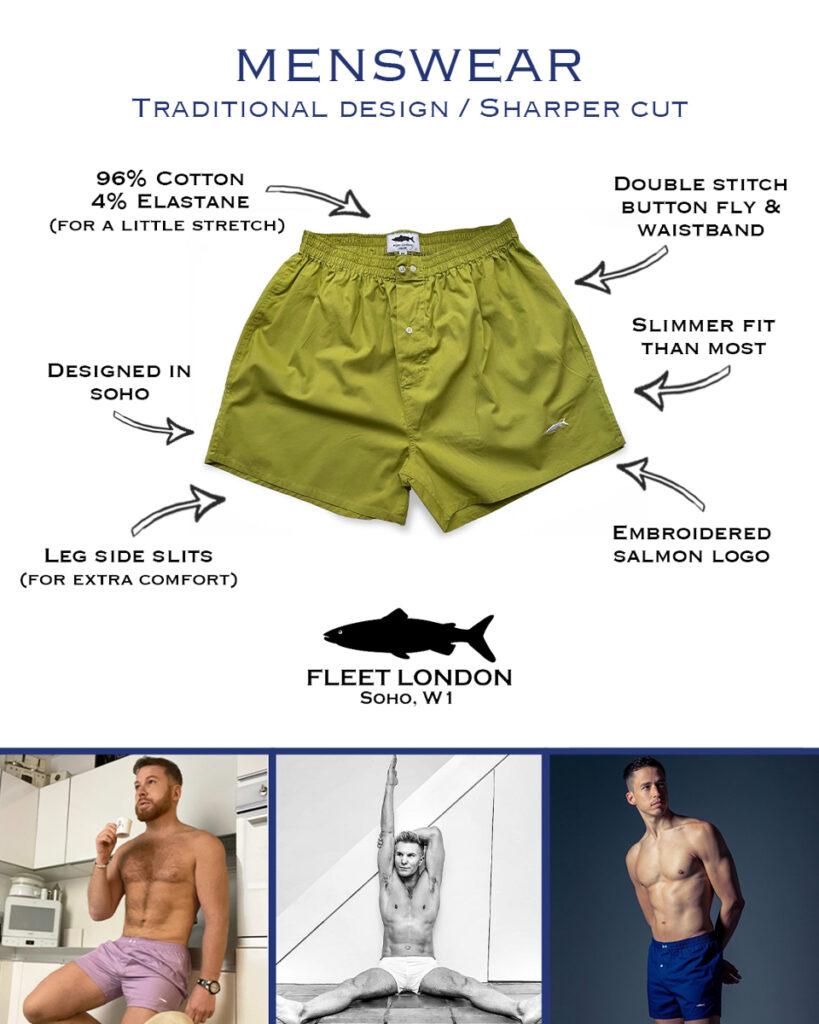 Who doesn't appreciate a new set of boxer shorts? Especially when they are as well made as these.
Fleet London boxers, available in seven shades, are slim cut, comfortable and lightweight – none of the bagginess you now see in so many traditional boxer shorts.
Made from sustainably sourced, high-quality raw cotton, they are designed to last. Fleet London's garments are produced in small batches in Portugal under fair and safe working conditions.
Oh, and you can use the code 'frankly10' for 10% off all orders with free 1st class UK signed for shipping.
£27 each | Fleet London | SHOP NOW
Men's Organic Pima Cotton T-Shirts 3 Pack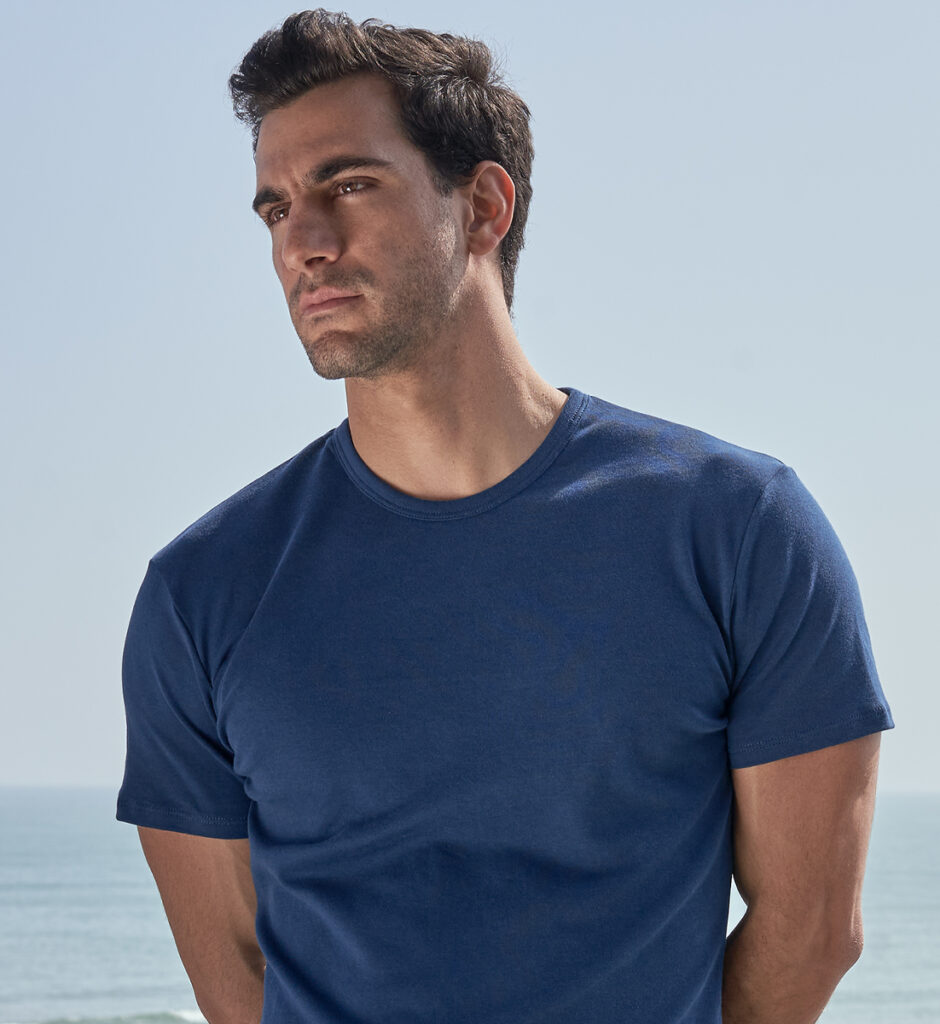 Everyone needs a comfortable everyday tee, or three, in their wardrobe. So if you still haven't found the perfect one, we recommend this 3 pack of T-Shirts from AYA: simple, super comfy, and stylish.
They are made from high-quality Organic Pima Cotton which is super gentle and soft on your skin. This material is also very durable, smooth and naturally hypoallergenic.
Available in seven colours, including three 100% plant dyed colours: Natural Gray, Natural Blue and Natural White.
£63.10 (aprox) | AYA | SHOP NOW
Bird Eyewear Sunglasses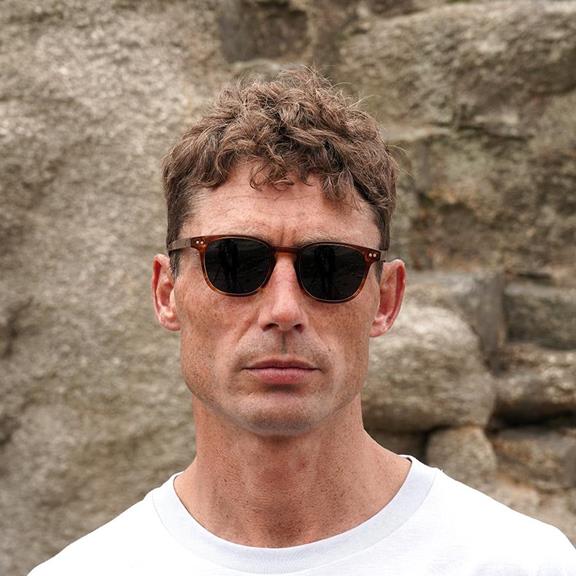 You can never have too many shades, right? Especially when they are as great as Bird Eyewear's.
Bird Eyewear is the UK's very first B Corp Certified eyewear brand. Their frames are made from a variety of more sustainable materials like FSC wood, bio-based acetate, cork and recycled aluminium.
They have an array of sleek, contemporary designs and they are all at an affordable price! Your new pair of sunglasses is delivered to you with a cork case and a cleaning cloth made from recycled plastic bottles.
Brilliantly, when you buy a pair of their sunglasses, you help to give back through their Share Your Sun partnership with SolarAid. This social project helps to distribute solar light to families in Zambia and Malawi, replacing the use of fossil fuel burning lamps.
Bird Eyewear is also tackling circularity with their recycling programme: send them any old frames and receive a £20 discount voucher.
From £65 | SHOP NOW
Alpaca Wool Singlet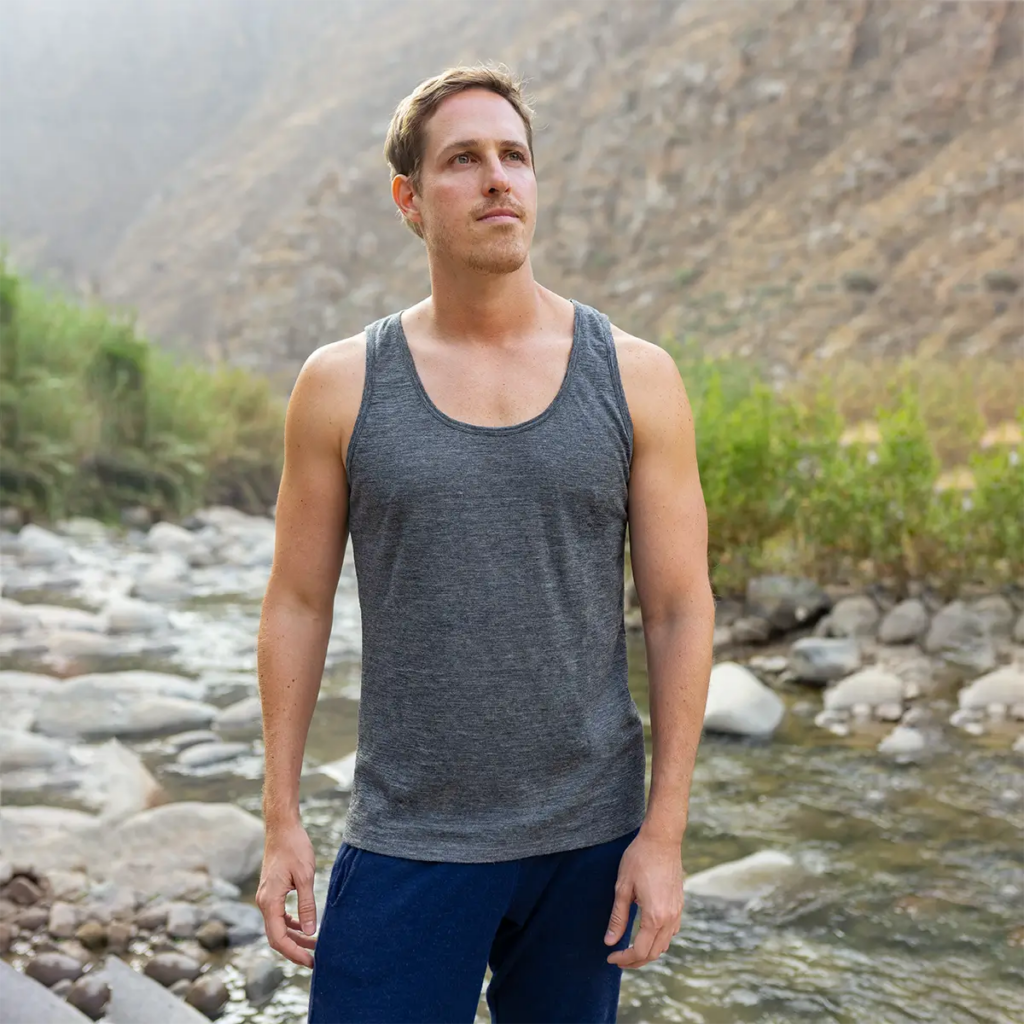 This singlet from Arms of Andes is not just any old singlet. It's a high-quality 100% Alpaca Wool Singlet which is lightweight, soft and breathable – the perfect base top for exploring.
Alpaca Wool is moisture-wicking and naturally odour resistant helping to keep you protected, clean, and comfortable on your adventures.
It is available in low-impact or natural colours: Navy Blue, Gray and Natural White.
£68 – $70 | SHOP NOW
WAWWA Cargo Shorts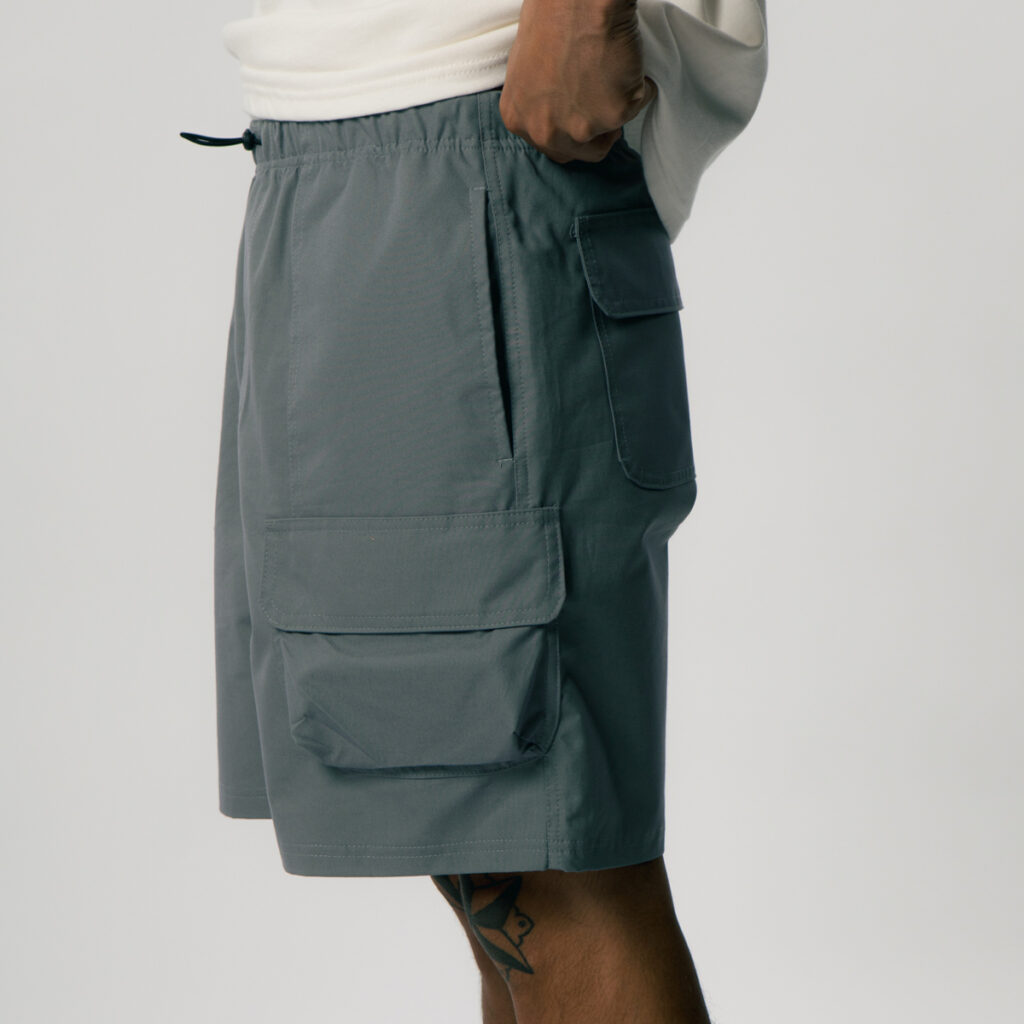 WAWWA's Unisex Zama Organic Shorts are great go-to chuck on shorts for any activity.
They are made in house in Manchester from Halley Cotton Canvas material. They are , breathable, durable and have a relaxed loose fit. They feature two side seam pockets with a darted cargo pocket to keep your bits and bobs nice 'n' secure.
Available in Grey, Khaki, Black or Yellow.
£70 | SHOP NOW
Silk Shirt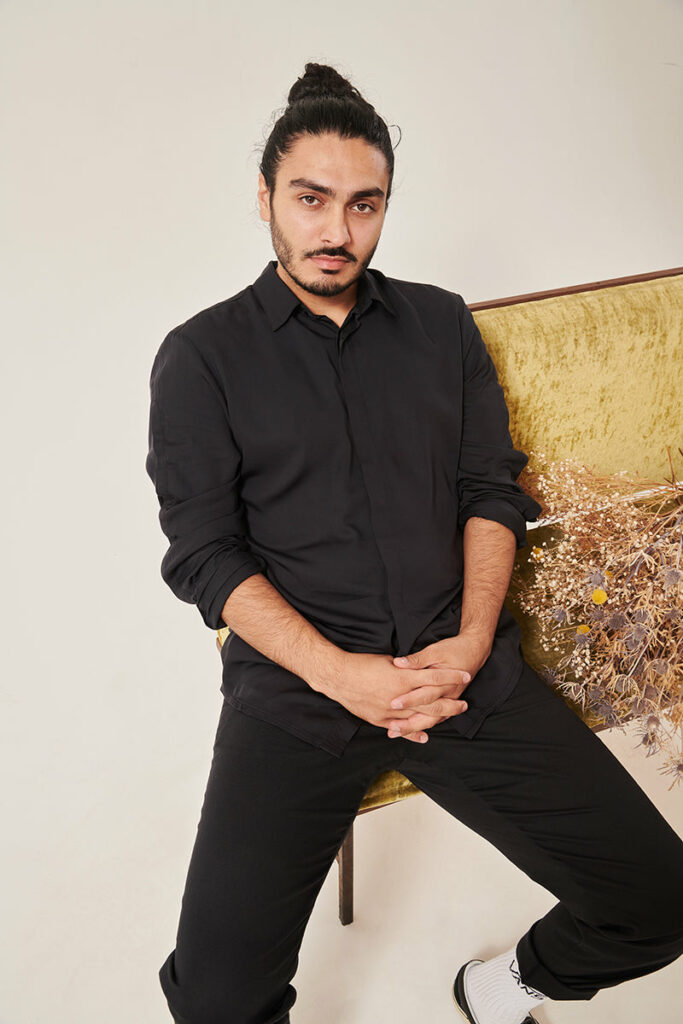 This shirt from Unhidden makes the cut not only because it is simplistically stylish, but because it is inclusively designed, too.
Unhidden makes their clothing accessible for everyone. Their entire collection – from shirts to trousers – is designed to be body inclusive, size inclusive and customisable for people with disabilities.
This shirt, for instance, is designed especially to allow access to arm ports. It is made from surplus bamboo silk with concealed popper tape on the sleeves and centre front. Unhidden make this shirt to order, so you should purchase it as early as possible.
£80 | Unhidden | SHOP NOW
Men's Alpaca Wool Sweater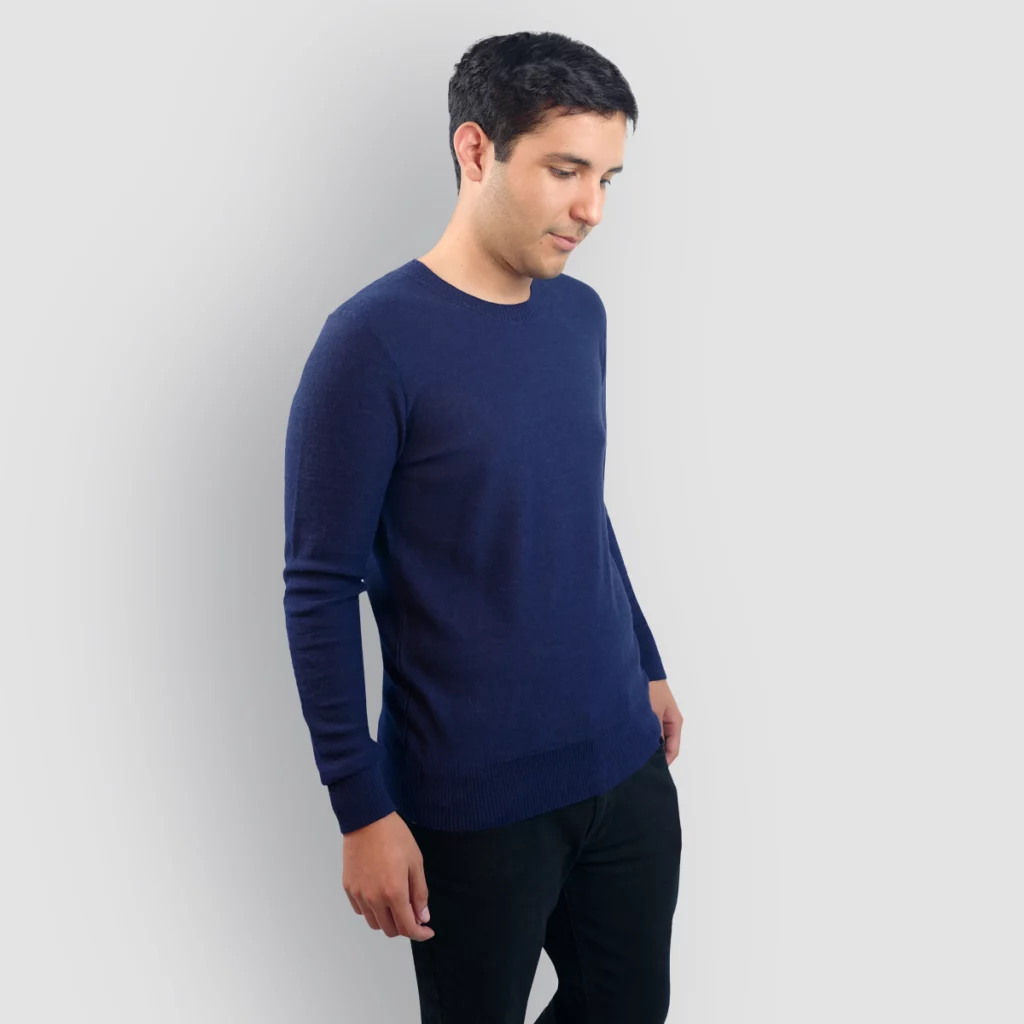 Can you beat a classic wool jumper? Well, not one that is as comfy and high quality as this one from AYA, at least.
Made in AYA's studio in Peru from Royal Alpaca Wool, this sweater is moisture-wicking, naturally odour resistant and breathable so it will keep you protected, clean, and comfortable throughout the day.
It is available in six low impact dye colours and an additional 100% plant-dye colour, Natural White.
£104 (approx) | AYA | SHOP NOW
Votch Watch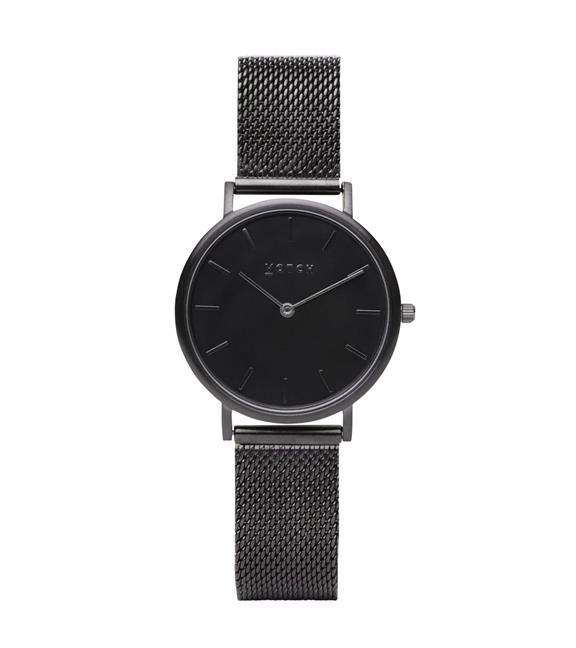 This timeless yet contemporary vegan mesh watch from Votch is a classic addition to your accessories.
It is available in six colours and features soft brushed metal casing and accented indexes.
The straps on the mesh range can be interchanged with Votch's 16mm strap range so you can switch up your look quickly and easily.
Votch's innovative watch designs are all cruelty-free, made from either vegan leathers like Piñatex or stainless steel mesh. What's more, every three months they choose a different animal charity to donate to!
£130.29 | Votch | SHOP NOW
Maritime Overshirt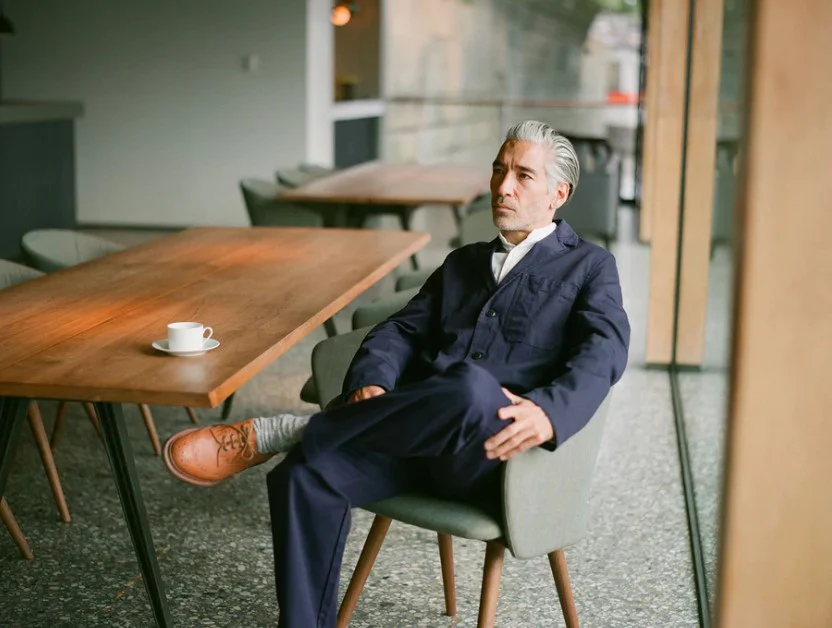 This Yarmouth Overshirt is sleek, practical and sure to sharpen up any outfit.
The jacket has two vertical side hip pockets as well as two generous buttoned chest pockets finished with glossy, black corozo buttons that compliment the rich cotton moleskin fabric.
This quality shirt is made in the UK and designed to stand the test of time. Having designed and manufactured quality workwear garments in Great Yarmouth for over 100 years, Yarmouth Oilskins are the top of their game.
£200 | Yarmouth Oilskins | SHOP NOW
Farm Safari and Overnight Stay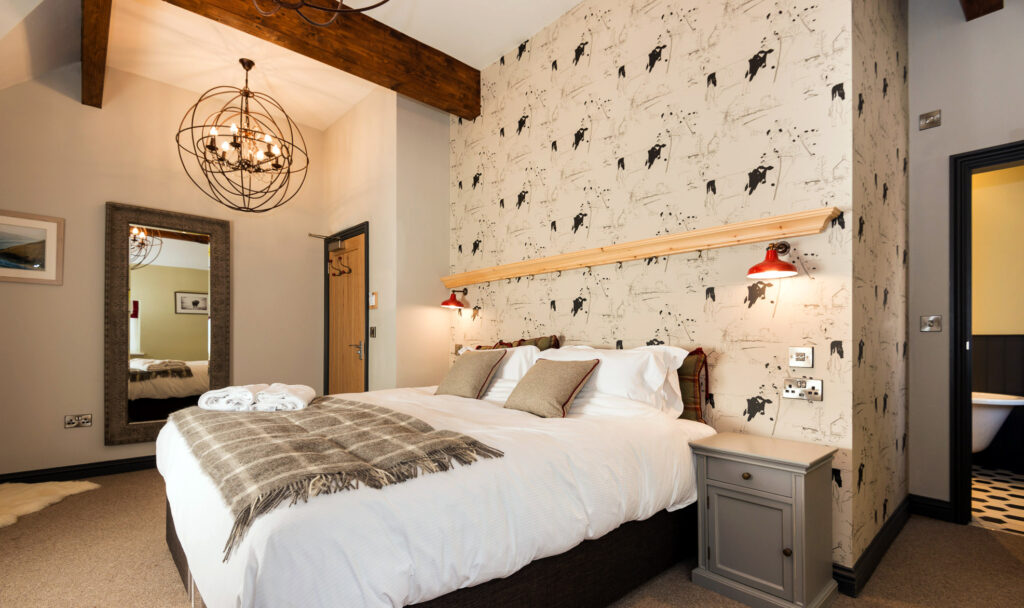 Know someone in need of a relaxing trip away? How about a quiet getaway, indulging in great organic food and long wildlife walks in the Wiltshire countryside?
Helen Browning's Farm Safari and Overnight Bundle for two includes a one night stay in their Royal Oak Hotel, complimentary breakfast and a two-hour farm safari around 1,500 acres of organic farmland.
Your giftee can book their stay online at their convenience – their safaris run all year round.
£200 | Helen Browning | SHOP NOW
Garrison Cashmere Jumper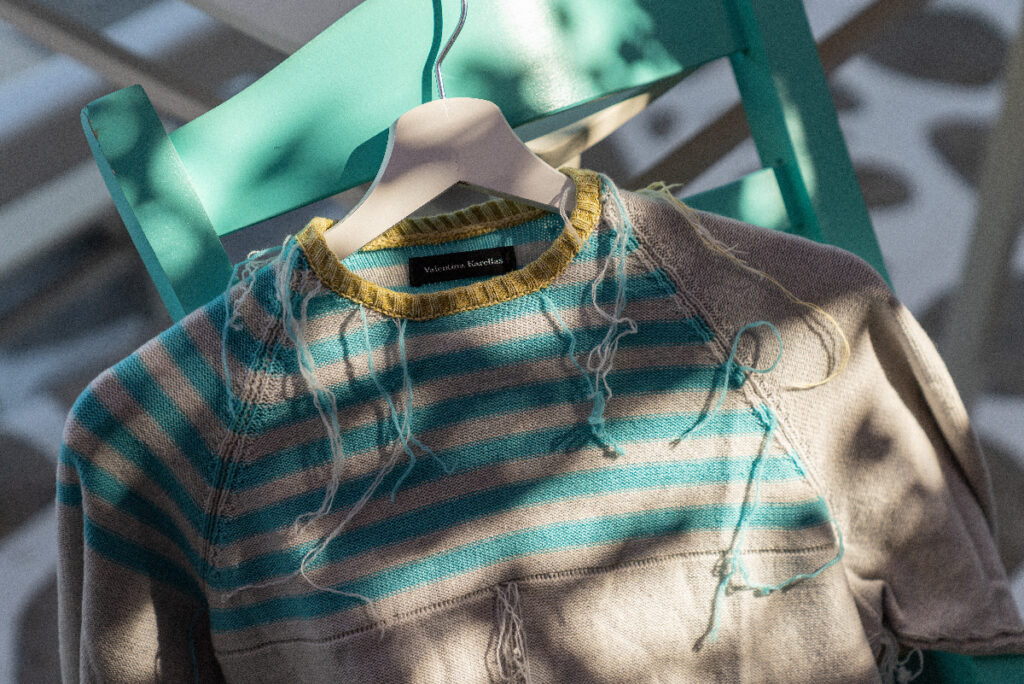 This Valentina Karellas Garrison 100% Cashmere jumper is quirky, comfortable and exceptionally soft.
Valentina Karellas creates bold statement knitwear from surplus yarn, so each design is a unique combination of threads.
This jumper is made of several panels, playing with a unique combination of stripes and ribs in a Raglan pattern. It is available in either grey or beige.
Each item is made to order, so please allow 2-3 weeks for your jumper to be knitted then dispatched.
£320 | Valentina Karellas | SHOP NOW
Seawater Sustainable T-shirt and Shorts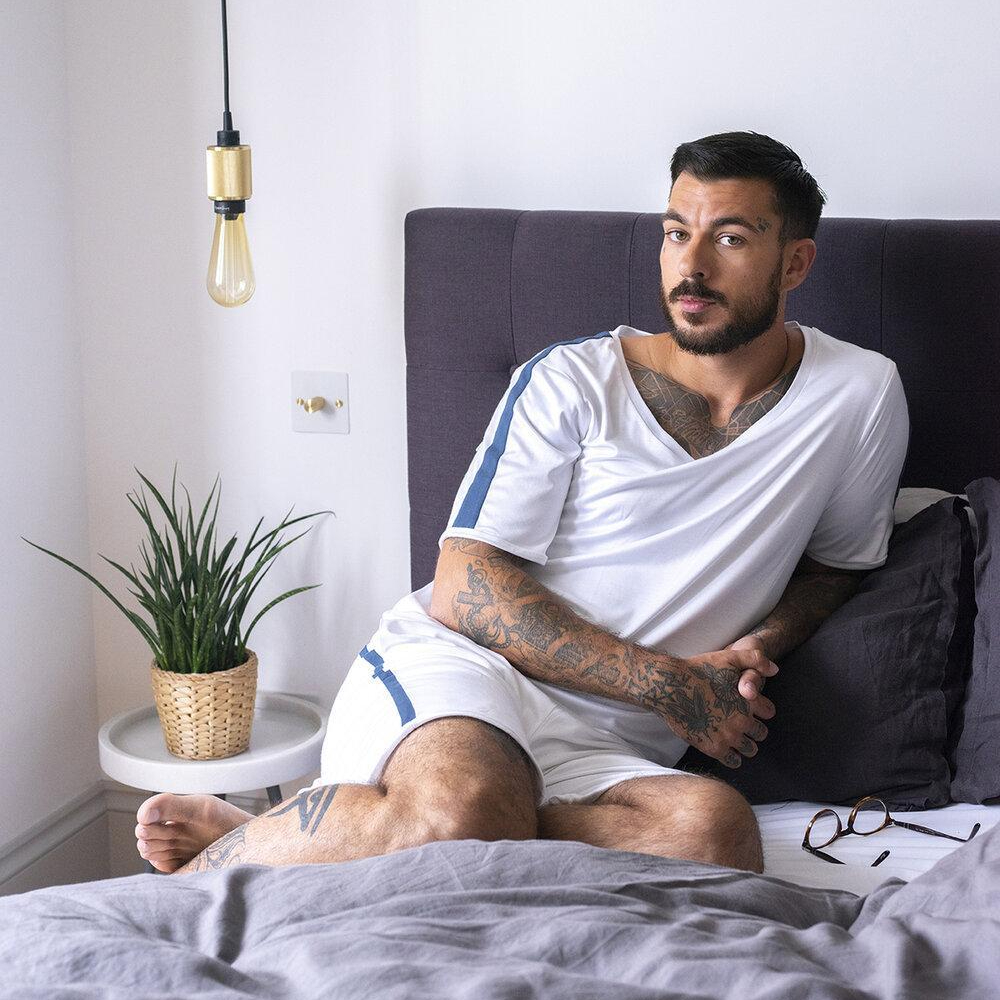 Leticia Credidio is a luxury sleepwear and loungewear brand made by an Italian-Japanese-Brazilian designer of the same name, who is based in super-trendy East London. Credidio is heavily inspired by the natural world. Her Ocean collection is a homage to our beloved oceans and coral reefs.
This luxury unisex Seawater T-shirt and Shorts set is made from sustainable seaweed, if you can believe it! The innovative certified seaweed fabric (SeaCell) is produced and weaved in Germany. This unique material even contains nutrients and has a healing effect, calming and moisturising the skin.
The Seaweed Shorts come with pockets and the Seawater T-shirt is seamless for guaranteed comfort.
£340 | Leticia Credidio | SHOP NOW
Main image: Solios Watches