If you are shopping for ethical women's clothing from sustainable fashion brands in the UK that don't compromise on style or quality, you've come to the right place! We know it can be difficult and confusing to find stylish and genuinely ethical clothing. But, there are some great sustainable fashion brands for women in the UK. They just tend to have smaller marketing budgets – so you need to know where to look.
To help get you started, we've rooted out eleven of the best sustainable fashion brands for ethical womenswear – and we're sharing them here with you.
These eco-friendly and people-friendly fashion brands continue to prove that on-trend, stylish clothing doesn't need to come at the cost of the earth, workers rights – or your bank account.
Each of these ethical clothing brands for women offer alternative apparel to that from the fast fashion industry.
They have all completed a comprehensive questionnaire about their ethical standards, from workers in the supply chain to the sustainable materials they use. This means you can be rest assured they are eco-friendly and shop purely based on style.
Sustainable fashion brands for women in the UK: 11 ethical brands you can trust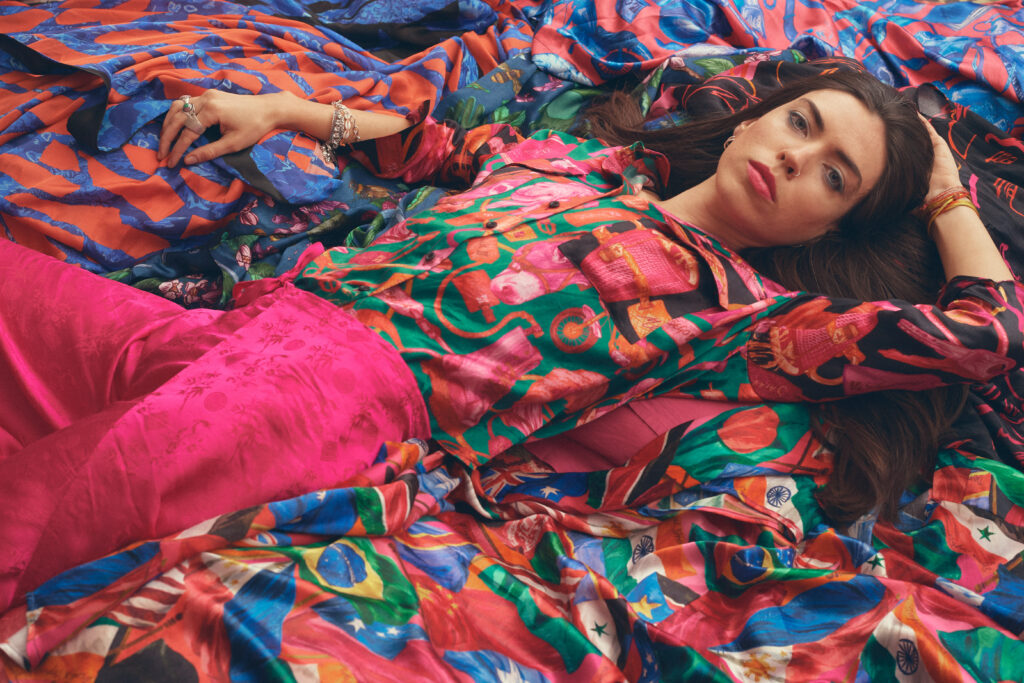 1. Gung Ho
Gung Ho is a fun and flirty brand with depth.
Founder Sophie Dunster's aim is to start conversations with her intricate designs. Take a quick glance as Gung Ho's bold clothing and you might think it's beautifully illustrated. But, look a little more closely and each design contains a hidden message of environmental activism, such as food waste or ocean plastics.
The collections include feminine wrap skirts that flow out from the hip, adjustable tie dresses and stand out jumpsuits. Plus unisex tees and embroidered sweatshirts. This is a brand that knows how to marry old-school romance with contemporary style.
It goes without saying the materials are high quality and sustainably sourced. Plus, the clothes are made in the UK, or at Fair Wear Foundation-certified factory in Bangladesh.
Gung Ho's clothing and accessories are as bold as they are beautiful.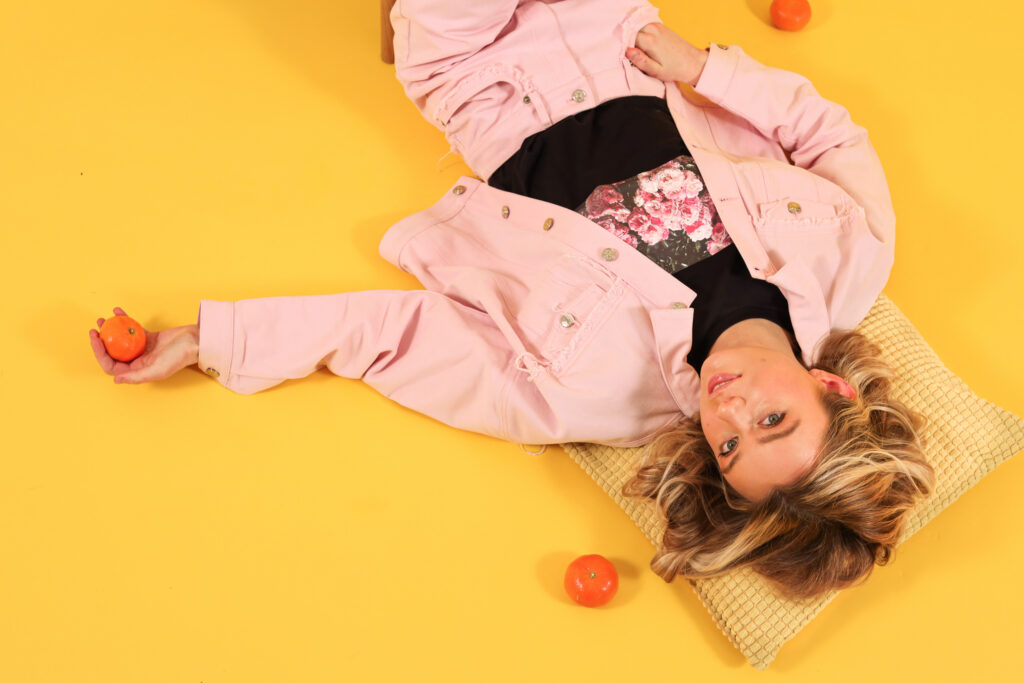 2. Blonde Gone Rogue
Blonde Gone Rogue is a brand which shouts FUN!
An affordable collection of cool, creative and ethically conscious clothing. Each of Blonde Gone Rogue's designs are fabulously quirky and full of flair. We're talking statement pieces such as tops, trousers, dresses and sweatshirts. All have a unique twist and are popping with playful colours and patterns.
Since its inception in 2017, Blonde Gone Rogue has made it their mission to contribute to a fashion revolution. They say they are working towards an industry built on transparency, accountability and inclusivity. Needless to say, responsible sourcing and the sustainability of their materials is a priority.
Producing everything in the founders' home town in Ruse, Bulgaria, they partner only with small factories that offer good, safe working conditions and pay their employees above the living wage.
Roughly 80% of their materials are up-cycled deadstock. The rest of the fabrics are predominantly organic cotton and linen.
Blonde Gone Rogue are certified by both B Corp and GOTS (Global Organic Textile Standard).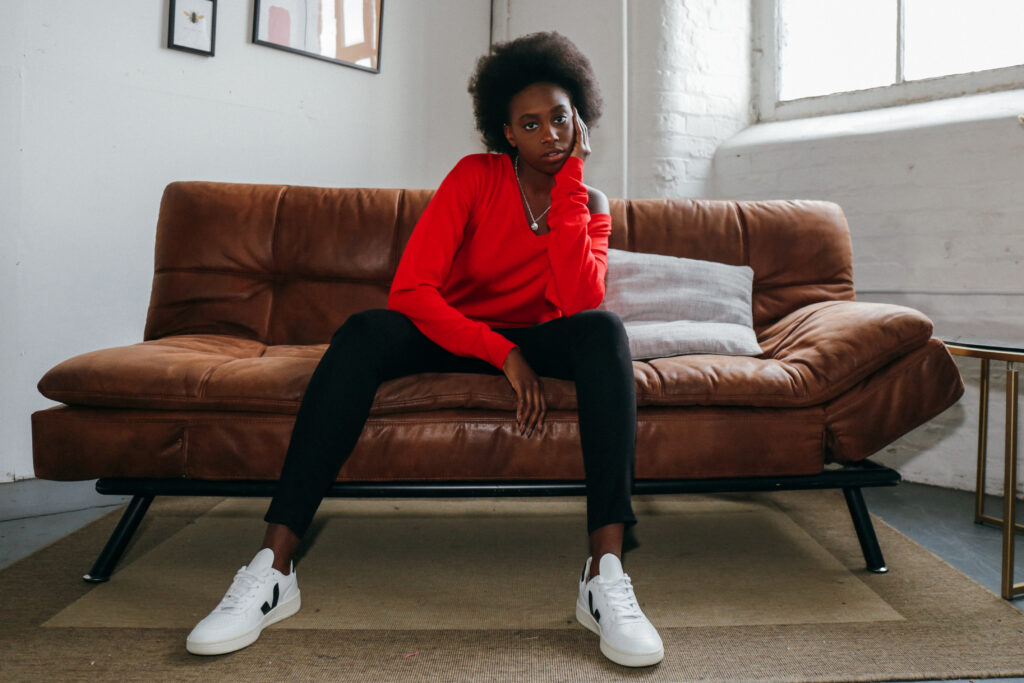 3. Vildnis
Vildnis enable their customers to "change the fashion industry without changing your style". As such, their contemporary clothes are relaxed and easy to wear.
Promising a stylish capsule collection you'll call on time and time again, Vildnis offer jumpsuits, jumpers and dresses. Their focus remains on curating a line of key pieces that will take you from day-to-night.
The brand is determined to disrupt the fast-fashion industry with clothing that's made with respect for people and the planet by making clothes that look and feel good season after season.
Vildnis hold themselves accountable to social and environmental goals as well as financial ones.
Their founder is a champion of sustainable materials and workers rights.
Also, they won't use a model below a size-10 on their website and don't retouch photos.
Tip: Their clothes are on the generous size, so go lower when ordering if you're in between sizes.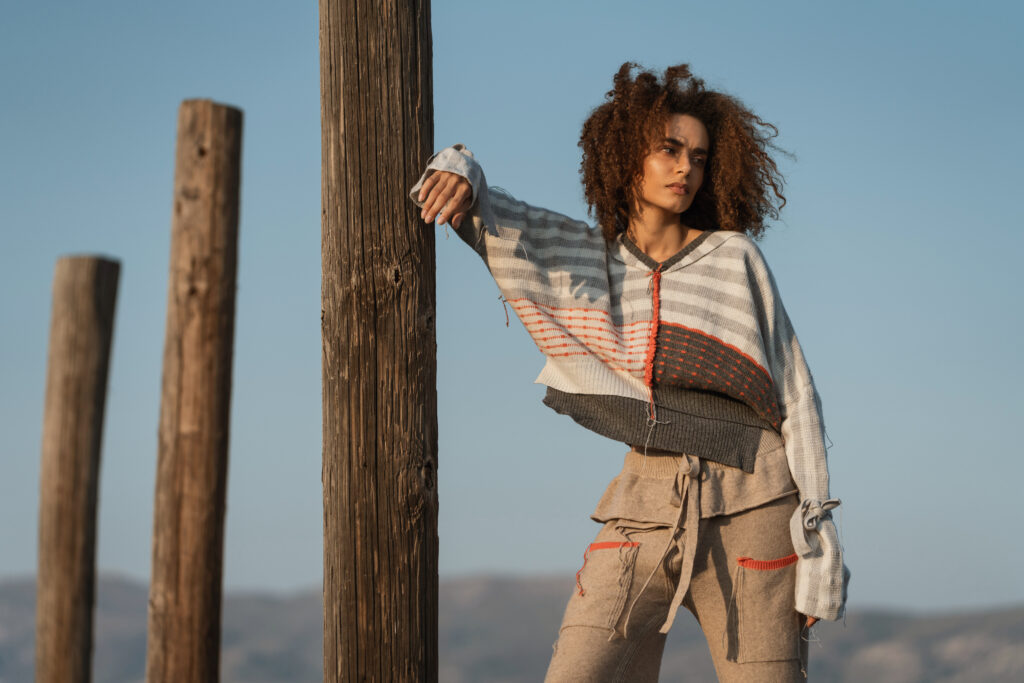 4. Valentina Karellas
Valentina Karellas is, well, a designer called Valentina Karellas. She creates high quality bold statement knitwear from surplus yarn, so each design is a unique combination of threads. Karellas was recently voted in the list of Top 40 British Knitwear Designers by Make it British.
Karellas knits tube dresses in bold blocks of colour. She offers refined yet brightly coloured beanies and mittens that will keep you stylish and warm.
In other designs, chunky monochrome stripes abound. While veins of bright blue, burnt orange or canary yellow add a relief of colour to light grey backdrops.
Delicate strings hang loose from the seams, creating a chicly dishevelled look. This is purposeful – keeping the loose strands of yarn on her designs showcases Valentina Karellas' zero-waste ethos.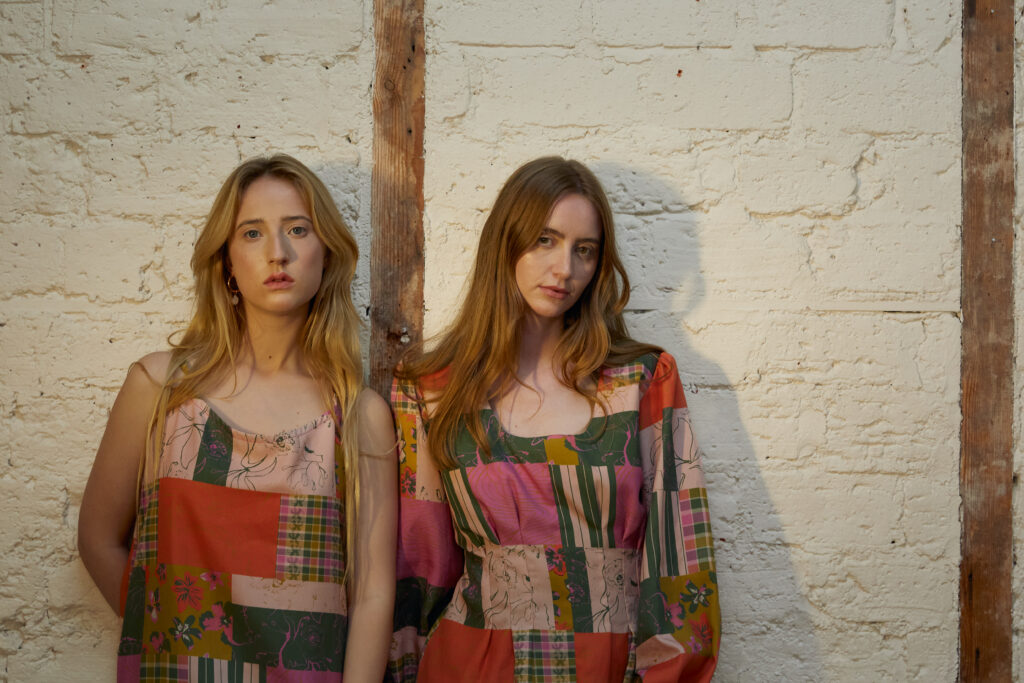 5. Birdsong
Birdsong collections are all about genuinely original clothes. Think bright colours, edgy silhouettes and original prints made from natural materials.
Their garments are expertly made by women in the UK. They are designed for people who like their clothes to be as visionary and thought-provoking as they are.
Birdsong's mantra is one we couldn't be more on board with: 'Dress in Protest.' This means no sweatshops and no photoshop.
Birdsong refuses to use factories that pay below minimum wage and employs the skilled hands of women's groups and charities instead. These women makers face barriers to employment in the UK, but Birdsong pays them a fair wage. As a result, Birdsong's founders know every woman in the supply chain.
The jumpers, for example, are knitted by Knit & Knatter, an elderly womens group in Bradbury. The 100% organic cotton t-shirts are hand-painted by London-based charity Mohila Creations, which works with low-income migrant women. Most of the garments are finished by hand by Heba on Brick Lane, which pays living wage in a safe work environment.
Finally, all their orders are packed in recycled, eco-friendly packaging by adults with learning disabilities in Camden.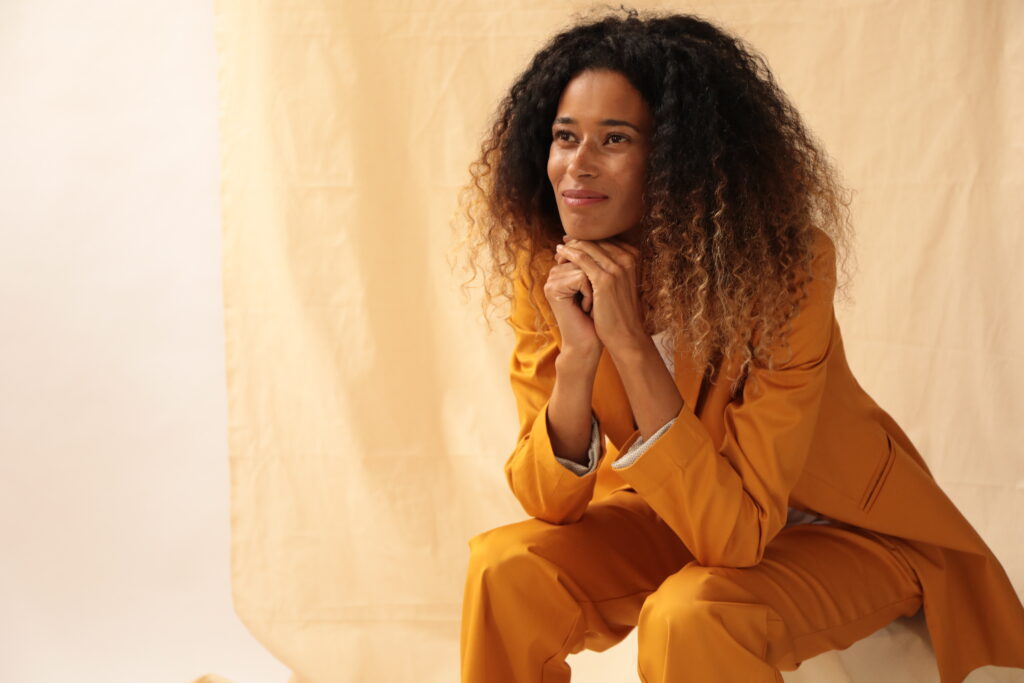 6. Lora GENE
Lora GENE is a contemporary, forward-thinking and inclusive London-based luxury womenswear label that is all about empowering women and taking care of the planet.
Their collection prioritises quality over quantity. It includes cosy knitwear and classic wardrobe staples as well as formal wear and show-stopping occasion dresses.
Lora GENE not only stands out for its style and quality, but because of its sustainable approach to fashion.
As a brand, they prioritise minimising their use of resources and eliminating waste in every stage of the product life cycle.
They operate as transparent and sustainable a supply chain as possible using suppliers which echo the brand's high environmental and social standards, implementing eco-friendly practices and paying their employees fairly.
In an effort to reduce their carbon footprint, they source only from Europe. They use only deadstock materials, roughly 90% of which is made up of natural fibre materials (mainly silk and cotton).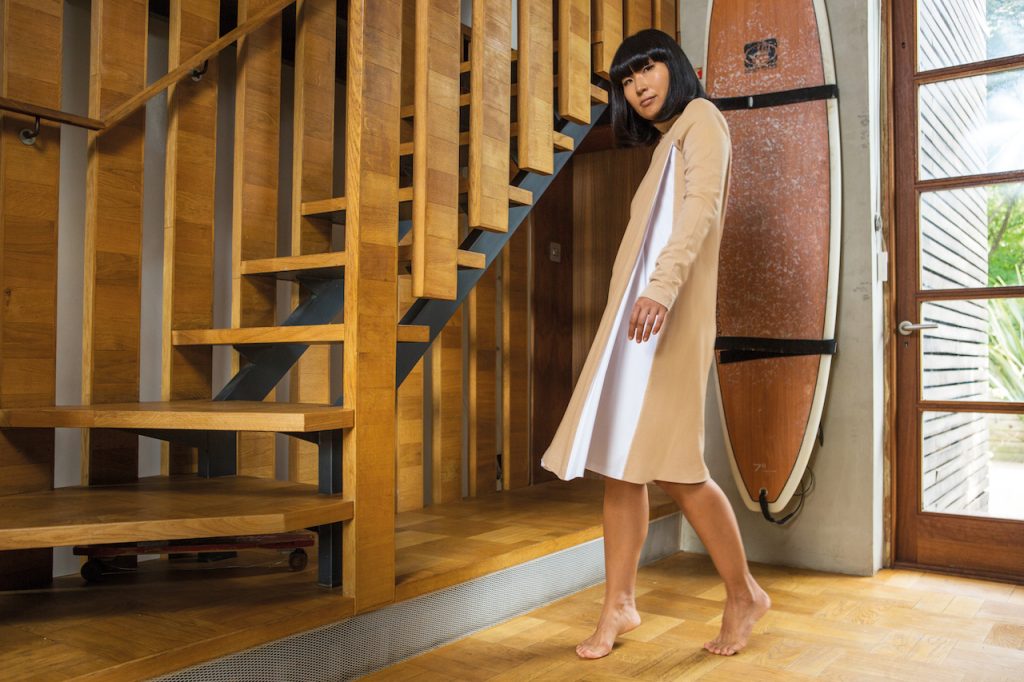 7. Leticia Credidio
Leticia Credidio is a luxury sleepwear and loungewear brand made by an Italian-Japanese-Brazilian designer of the same name, who is based in super-trendy East London.
Credidio is heavily inspired by the natural world. She pays homage to our beloved oceans and coral reefs through her Ocean collection. It's made with an innovative sustainable and certified seaweed fabric (SeaCell) which contains nutrients and has a healing effect, calming and moisturising our skin. Don't mind if we do.
Elsewhere, her winter birds collection is bold and inspired by nature. Both can also be worn as loungewear as well as sleepwear – although they're so comfortable you just might want to wear them all the time…
All of Credidio's garments are hand-crafted in Italy by a family-run atelier using organic (GOTS-certified) and sustainable fabrics. And for extra plus points, all the packaging is made from discarded fabrics from a recycling centre in London.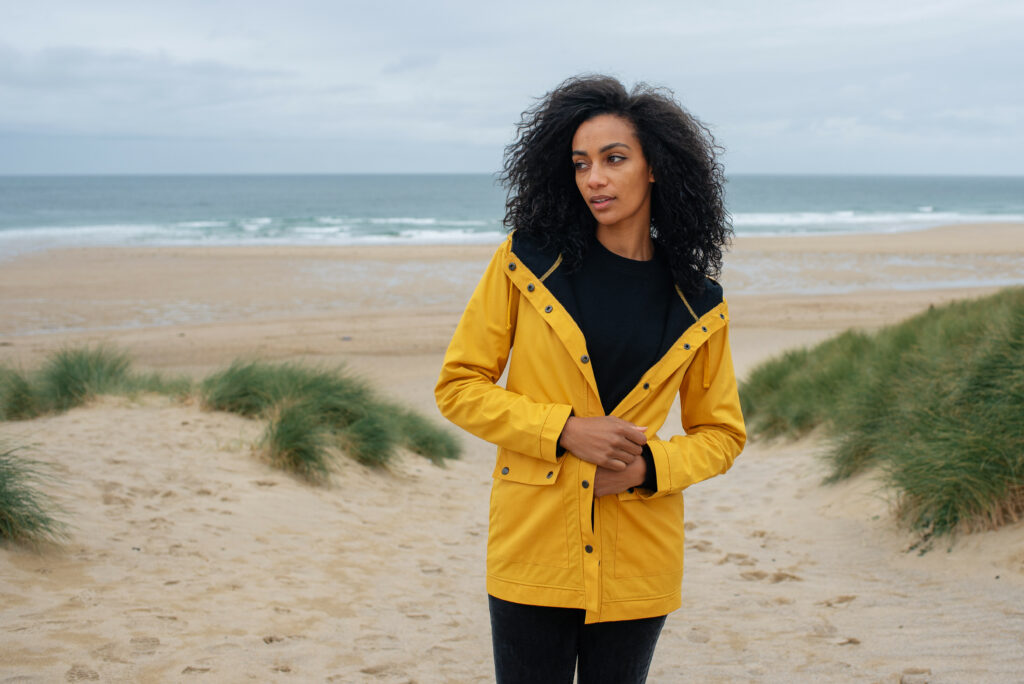 8. Rapanui
Rapunai are a great brand for organic cotton essentials – especially for lovers of the ocean and great outdoors. Even Sir David Attenborough gives the brand his seal of approval.
They offer all the basics, such as t-shirts, jumpers, knickers and socks. They even sell them in bundles, so shopping couldn't be easier.
Rapunai operate as a social enterprise on the Isle of Wight, helping to combat youth unemployment. Plus, they power their UK factory using renewables.
Even better, they use a closed-loop water system for dyeing clothes that filters water so well it's pure enough to drink.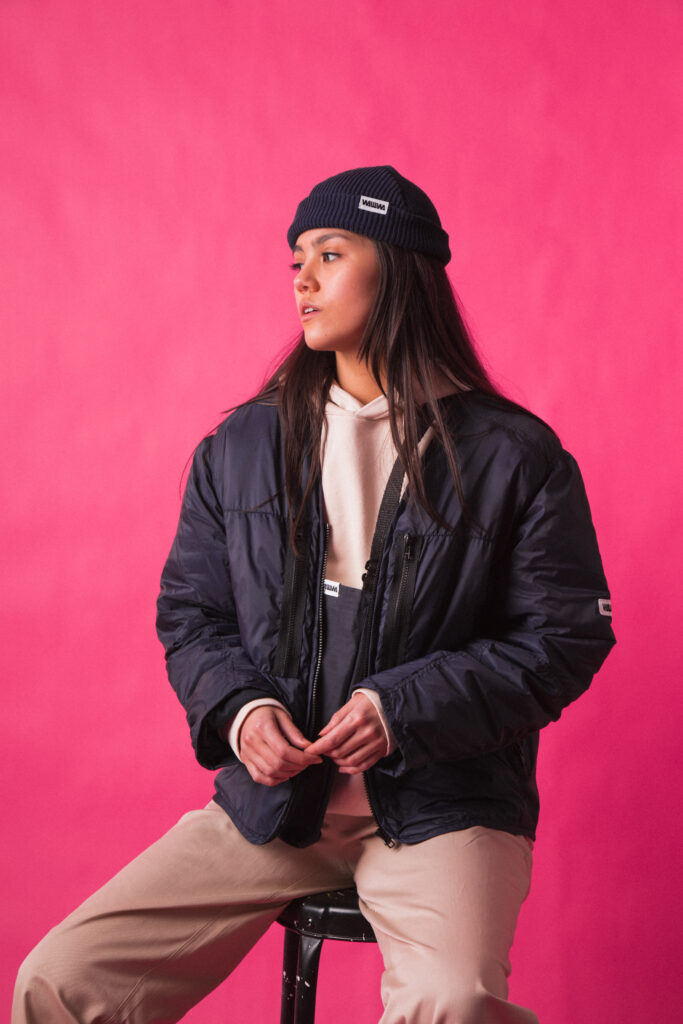 9. WAWWA
WAWWA is a fashionable unisex clothing brand that sells a range of outerwear and streetwear.
Their contemporary style marries practicality and comfort with a trendy, cool edge. Whether you're hitting the streets or the hills, WAWWA is a go-to brand for high quality wardrobe essentials. T-shirts, sweatshirts, jackets, hoodies, across body bags, trousers and even the odd bucket hat – they have you covered.
From the offset, WAWWA's founders have focused on creating clothes in a more planet and people friendly manner.
Firstly, they have established a transparent, ethical and eco-friendly supply-chain.
Secondly, around 95% of the materials they use are sustainably sourced. They use GOTS certified organic cotton, recycled yarn and recycled denim.
Plus, any plastic they use in their packaging is recyclable, and all their shipping bags and some of their garment bags are compostable.
WAWWA is authentic in their goal to do good in the world. They have a 1+1 commitment, where they donate socks and hats to homeless shelters and organisations across the UK.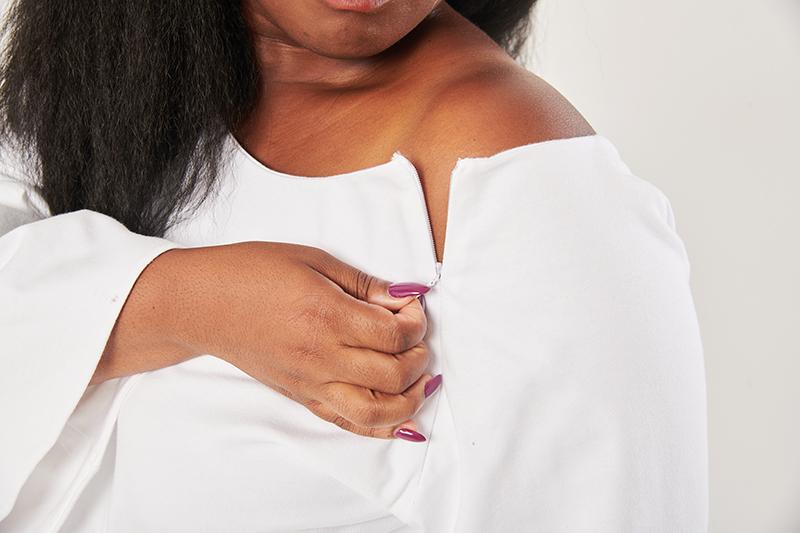 10. Unhidden
Unhidden is a fashion brand that embodies inclusivity. While their clothes are undeniably stylish, what we love most about Unhidden (and there is lots to love) is that their range is accessible for everyone. Their entire collection – from shirts to trousers to dresses – is designed to be body inclusive, size inclusive and customisable for people with disabilities. Down to the last detail, their adaptive designs and product lines are considerate of people's individual clothing requirements, which are too often overlooked by the fashion world.
Unhidden are as socially conscious as they are ethically and sustainably responsible. They employ a factory liaison and 20 seamstresses as part of a B Corp certified factory in Bulgaria, all of whom are highly skilled, paid above the living wage, and entitled to benefits.
Unhidden only uses deadstock fabrics and manufacturers who are committed to reducing waste. Their plastic-free packaging is all recyclable or compostable and sourced from certified UK based companies.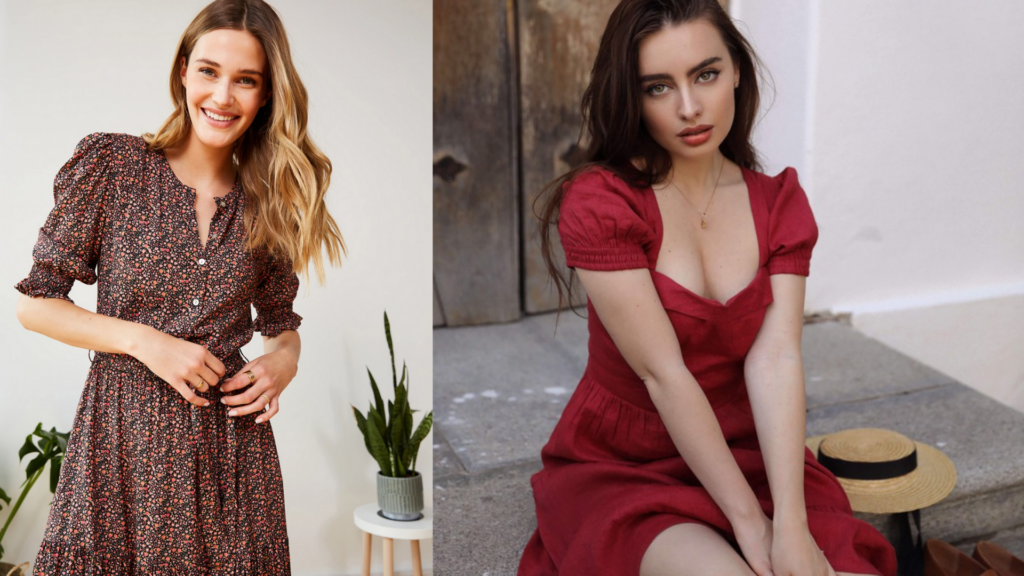 11. Project Cece
All female founded brand Project Cece is the largest online marketplace for stylish and ethical clothing in Europe, featuring 100 brands – and growing.
Project Cece is your curated collection of feel-good fashion. They do all the hard research by bringing together lots of different sustainable brands and websites into one platform, so you can do the easy shopping.
Brands listed on Project Cece fall into at least one of five main categories: they are fairtrade; use eco-friendly practices and/or materials; are vegan; they support a good cause; they are locally produced in Europe.
Side note: Free returns really hit small brands hard because they're not actually free. It takes time to pack and unpack clothes and costs money to send packages back. Did you know that sometimes big brands send your returns straight to landfill? So, help them out. Try only to order what you really want, and return items when absolutely necessary.
Main image: Birdsong