Organic September is the UK's biggest campaign dedicated to organic brands and quality food, fashion and beauty products made to higher standards.
For a long time, organic has had a reputation of being a luxury product. We talk of non-organic as "conventional" but, in reality, industrial production is a far cry from our farming and craftsmanship heritage.
However, in 2020, in the midst of the pandemic and when the climate crisis was hitting headlines like never before, the UK saw the highest level of growth in organic goods in over a decade.
An increasing number of people are seeing organic for what it is intended to be: a way to produce the products we need, while respecting people, animals and the planet's boundaries.
You know when you're wondering: 'Is there really any difference with organic?' and 'Is it really worth the extra money?' Well, below, you'll find the brands that we believe offer great value, as well as great products. Products that are better for you and the planet.
ORGANIC BRANDS: DISCOVER ORGANIC FOOD AND DRINK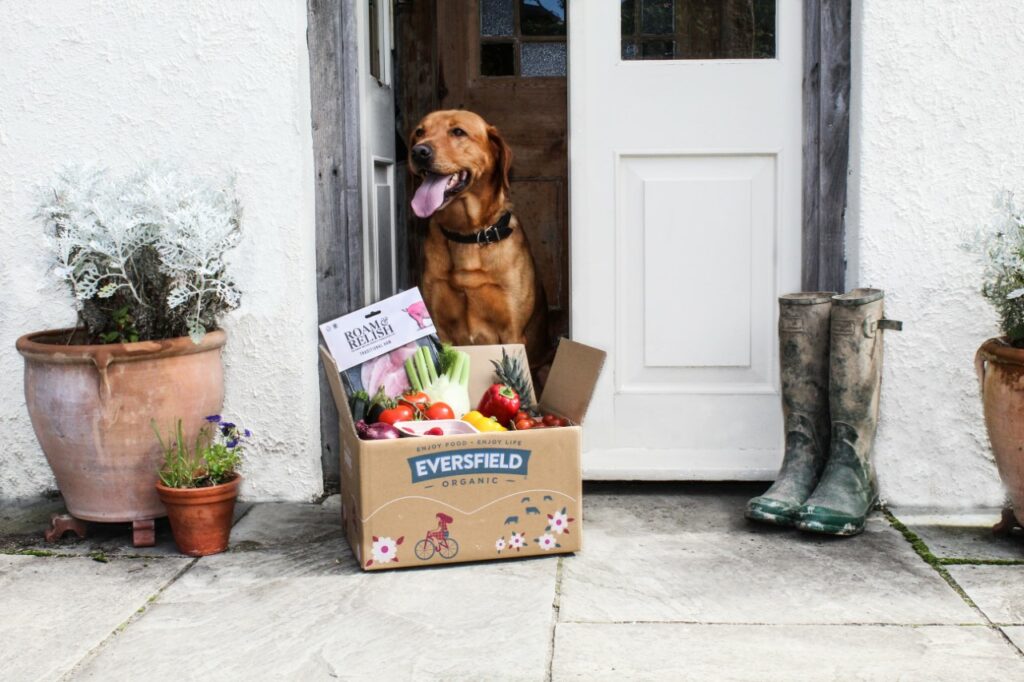 Eversfield | Organic grocery deliveries
Eversfield Organic are an award-winning family-run farm nestled on the edge of Dartmoor. They deliver fresh, organic groceries via its food delivery scheme to the whole of the UK.
Their range of top-quality produce covers everything you need for your weekly household grocery shop: organic meat, wild fish, fruit, vegetables, dairy, charcuterie, larder produce, vegetarian and vegan meat alternatives.
Founder Mark swapped the corporate life for farming in 2002. His original intention was to provide organic, high-welfare food for his family. He began by planting 30,000 trees and restoring hedgerows on the Eversfield Farm in order to naturally nurse the land back to health. Once the soil achieved organic status, Mark began to rear his own animals with the help of the Rare Breeds Survival Trust.
The farm is run as organically as possible across meat, dairy and vegetable in order to produce the best-tasting, most nourishing ingredients. Eversfield is certified by both the Soil Association and the Pasture Fed Life Association.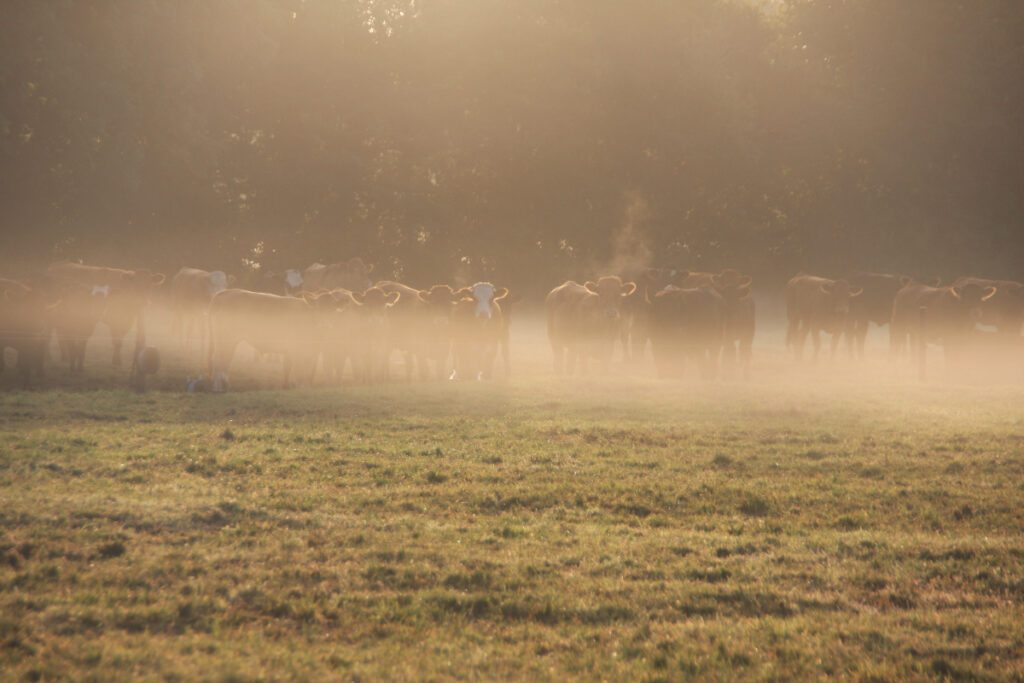 The Slow Farming Company is a small family-run business selling their own pasture-fed beef and pork organically reared on their regenerative farm in Somerset.
Their native breed cattle are 100% grass-fed and, weather permitting, live outside on organic pastures all year round. Their Tamworth pigs are fed a diet of 16% protein, the remainder being organic pasture and waste organic flour.
The farm is certified Organic (Organic Farmer & Grower), Pasture for Life (Pasture-Fed Livestock Association), Grassfed, Non-GMO as well as Animal Welfare approved (A Greener World).
The Slow Farming Company's consciously slow approach to farming focuses on producing nutrient rich food that nourishes both the people that eat it and the land that helped to grow it. They claim that as well as tasting delicious their pasture-reared beef and pork can be lower in cholesterol, higher in Omega 3 fatty acids and higher in antioxidants than intensively-reared meat.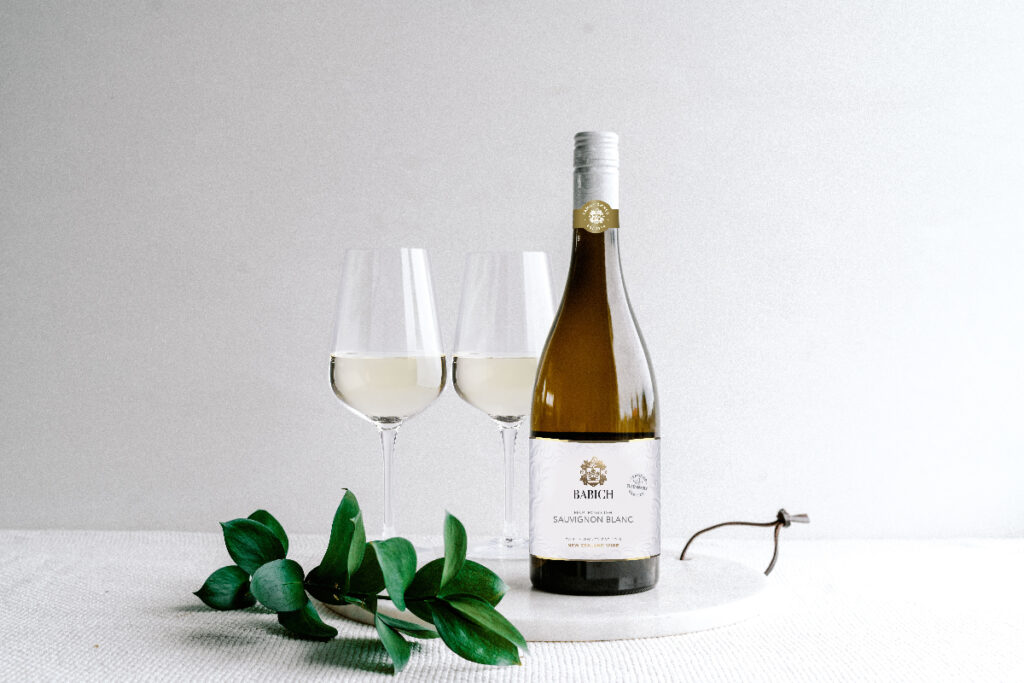 Babich Wines | Sustainable New Zealand Wine
Babich Wines is known as a leading New Zealand wine brand, with over 100 years of winemaking experience and still 100% family owned.
From grape to glass, Babich takes care to work in tune with nature.
For 15 years they have been expanding their organic wine production. Their UK range includes seven organic wines, from Marlborough Sauvignon Blanc to Albarino and Pinot Noir, which are Biogro certified (NZ organic certification scheme) and come from three of their organically managed vineyards.
They say the Māori principle of 'kaitiaki' – caring for the sky, the sea and the land – has inspired their approach to organic winemaking. By 2024, Babich aims to increase their organic vineyard area by 50%, with the goal of owning and operating one of New Zealand's largest organic-certified vineyards – as long as consumer demand can keep up!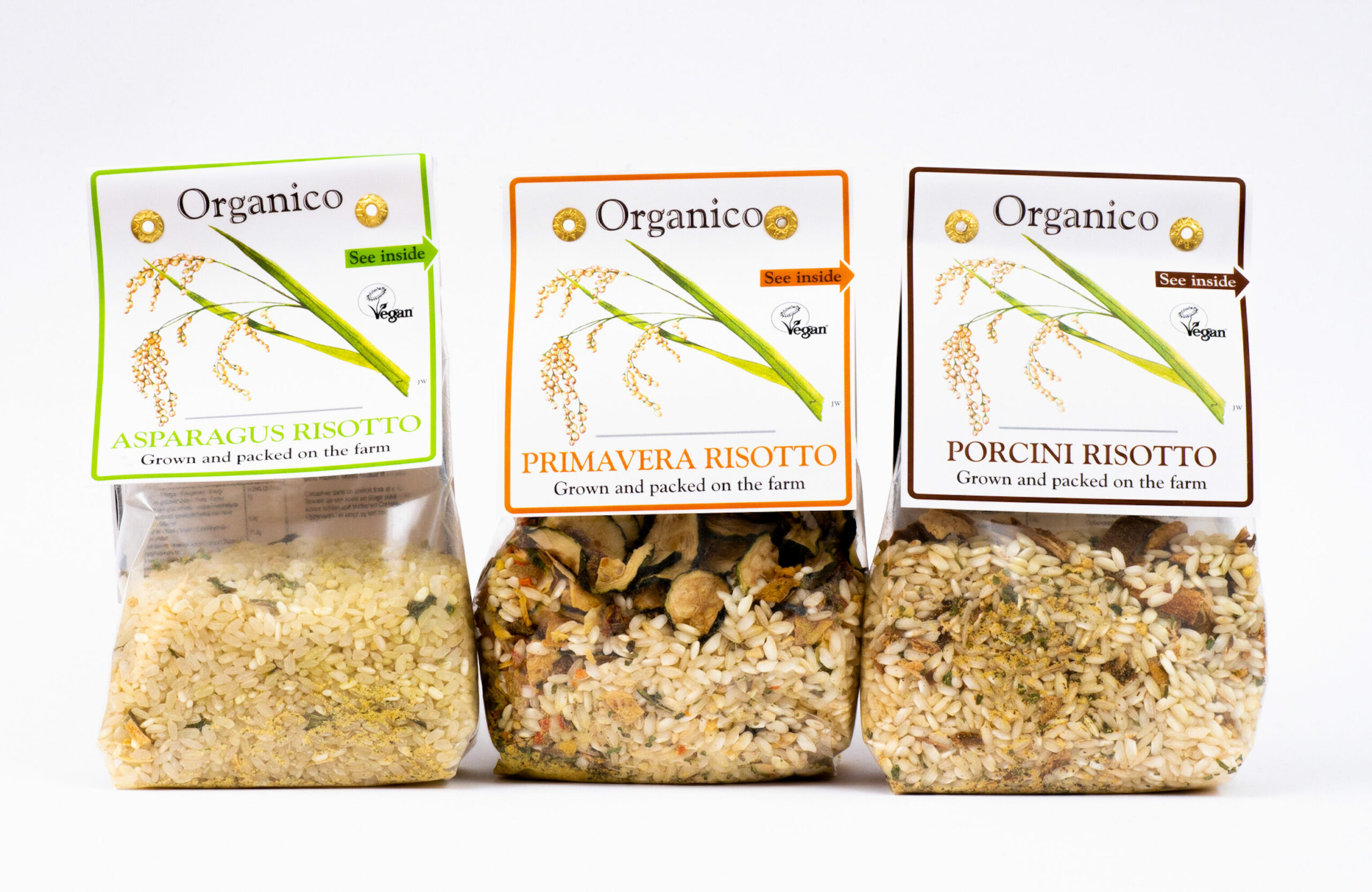 Organico | Cupboard staples
There's organic and then there's Organico.
The foundations of so many delicious, wholesome and nutritious meals are pasta, rice and tin tomatoes. Organico know this, so find the farmers who are laser-focused on making the best staple ingredients.
Our go-to for all those trusty cupboard staples, Organico products are farmed in a way that nurtures the soil and communities they're produced in.
And, of course, it's a given that the products are all organic – it's right there in the name.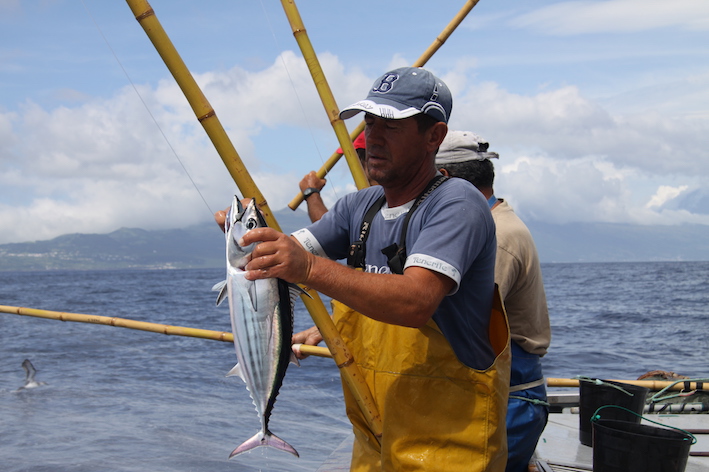 Fish4Ever | Tinned fish, fished to the highest ethical standards
When it comes to finding organic seafood, you'll have a hard time – wild fish can't technically be certified organic seeing as they're, well, wild in the sea and all.
Nevertheless, we've discovered some fisheries that come pretty close, so we think they're worth mentioning.
For more than 20 years, Fish4Ever has brought the idea of organic values to fish sustainability with their truly ethical and sustainable canned fish.
They use small boats (pole and line tuna vessels and small day boats), local fishers and very selective equipment in precise parts of the sea to take only what is needed. Their tuna is sourced from an Azores fishery, which has been described by the International Pole and Line Federation as the greenest fishery in the world.
Conscious of how intensive farming on land pollutes river systems and coastal waters, they are the only canned fish brand in the UK to insist on using organic land ingredients (i.e. olive oil) in their products. Kudos to that.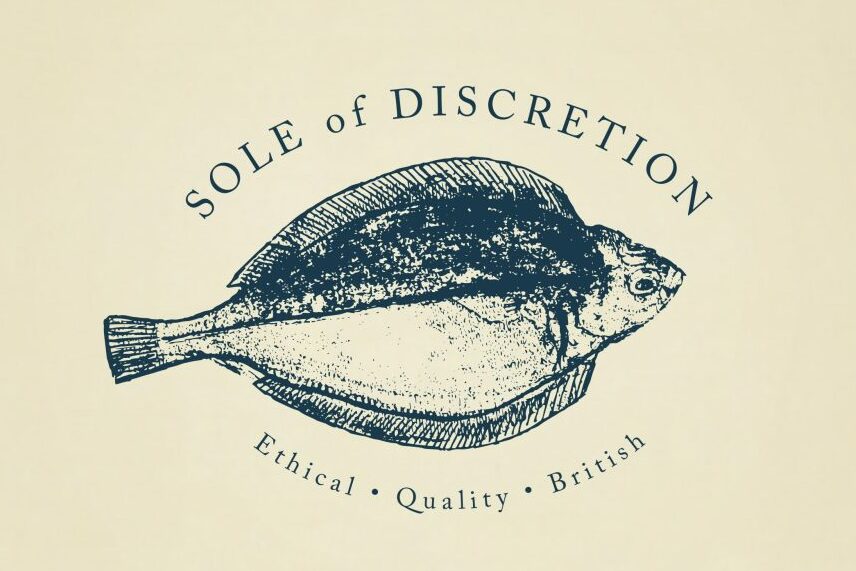 Sole of Discretion | Fresh fish, fished to the highest ethical standards
Then there's Sole of Discretion, a collective of small-scale fishers fishing out of Plymouth harbour, delivering a range of high-quality and delicious fish to your door.
They exclusively employ sustainable fishing methods which minimise the damage done to the marine environment: pole and line, using size-specific static nets, or using lobster and crab pots.
They ensure everything that gets caught can be used or sold so that waste is minimal.
Straight from the sea and delivered to your door. You don't get much fresher than this.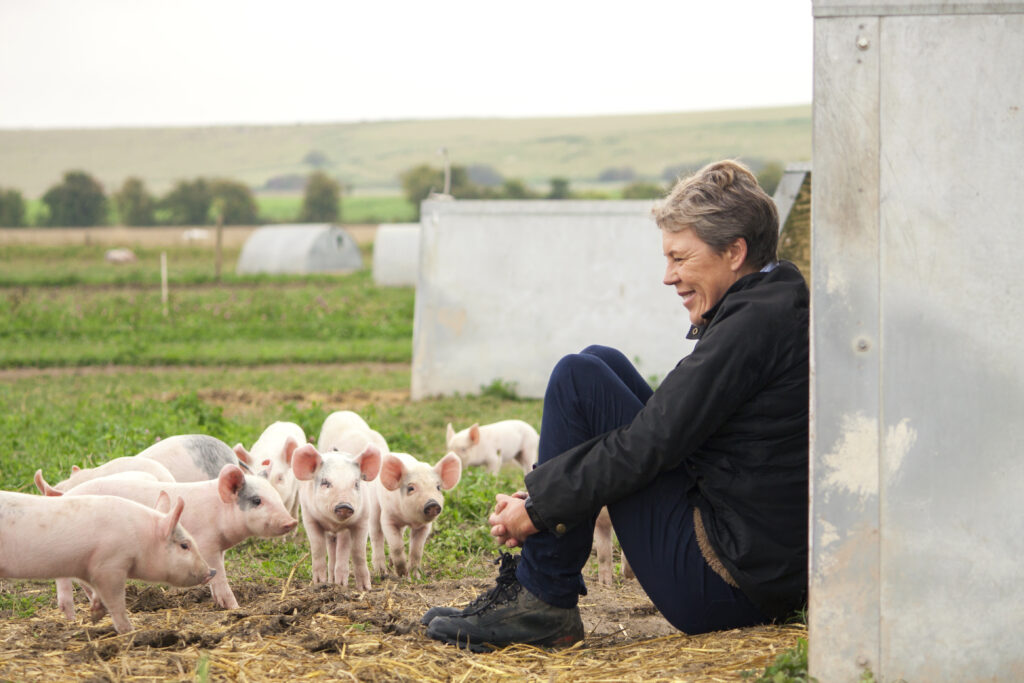 Helen Browning's Organic is named after farmer Helen Browning, who switched to farming organically at her family-run Eastbrook Farm in Wiltshire in 1986 – way before organic farming was trendy.
Their range includes fresh and pre-cooked beef and pork from their free-ranging, dairy-bred, grass-fed, British Friesian cross cows and British Saddleback sows, as well as a carefully selected range of additional products, such as fresh and frozen lamb from a friends' farm in Buckinghamshire, turkeys and fresh pork sausage meat at Christmas time.
The farm is 100% Soil Association organic certified and Helen says:
"I see first-hand the difference farming my land organically makes – from more bees and hedgerows, to contented, healthy animals, to lots of people gainfully working here and enthusiastic customers."
We highly recommend trying one of their organic bundles, which start from £20.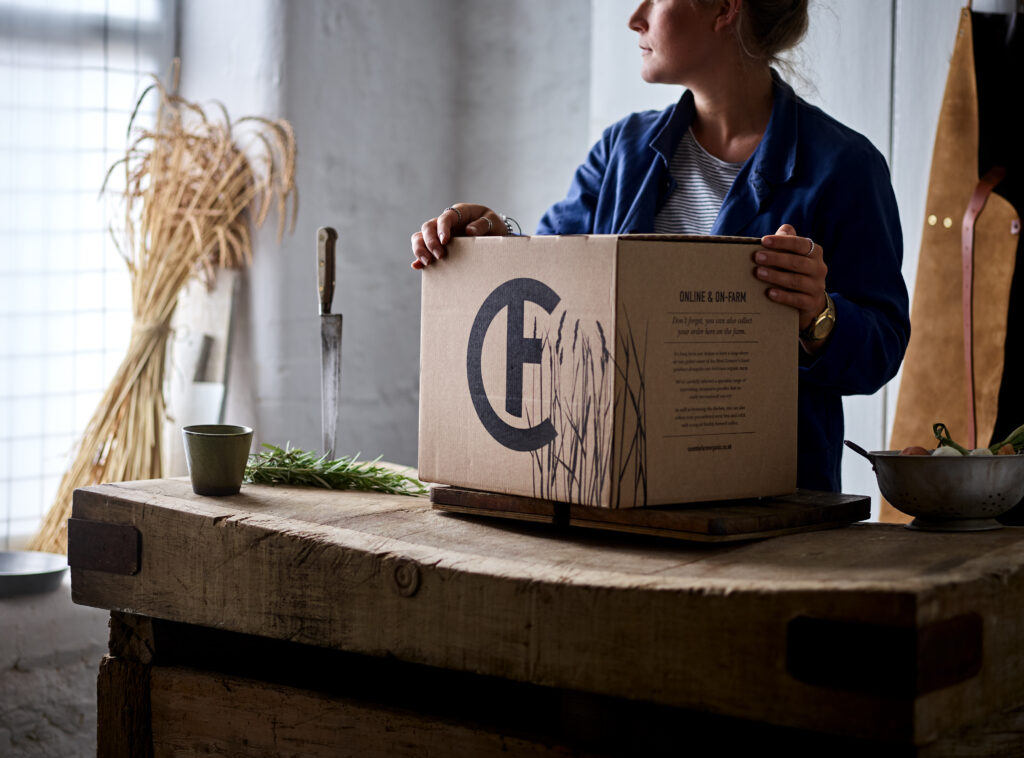 Coombe Farm Organic offer a nationwide organic meat box delivery service.
Based across 2,500 acres of land in Somerset, Coombe Farm Organic rear their own award-winning beef, lamb and pork. They also work with other farmers to offer a wider range of Soil Association certified organic meat. All products are skilfully trimmed by their on-farm butchers, before being delivered straight to your door.
While champions of Retired Dairy Beef, all their produce is full of flavour and with full traceability. They have a 'head-to-hoof' approach to production – offering offal, broths, pies and even tallow soaps – in addition to the more popular steaks and chicken breasts.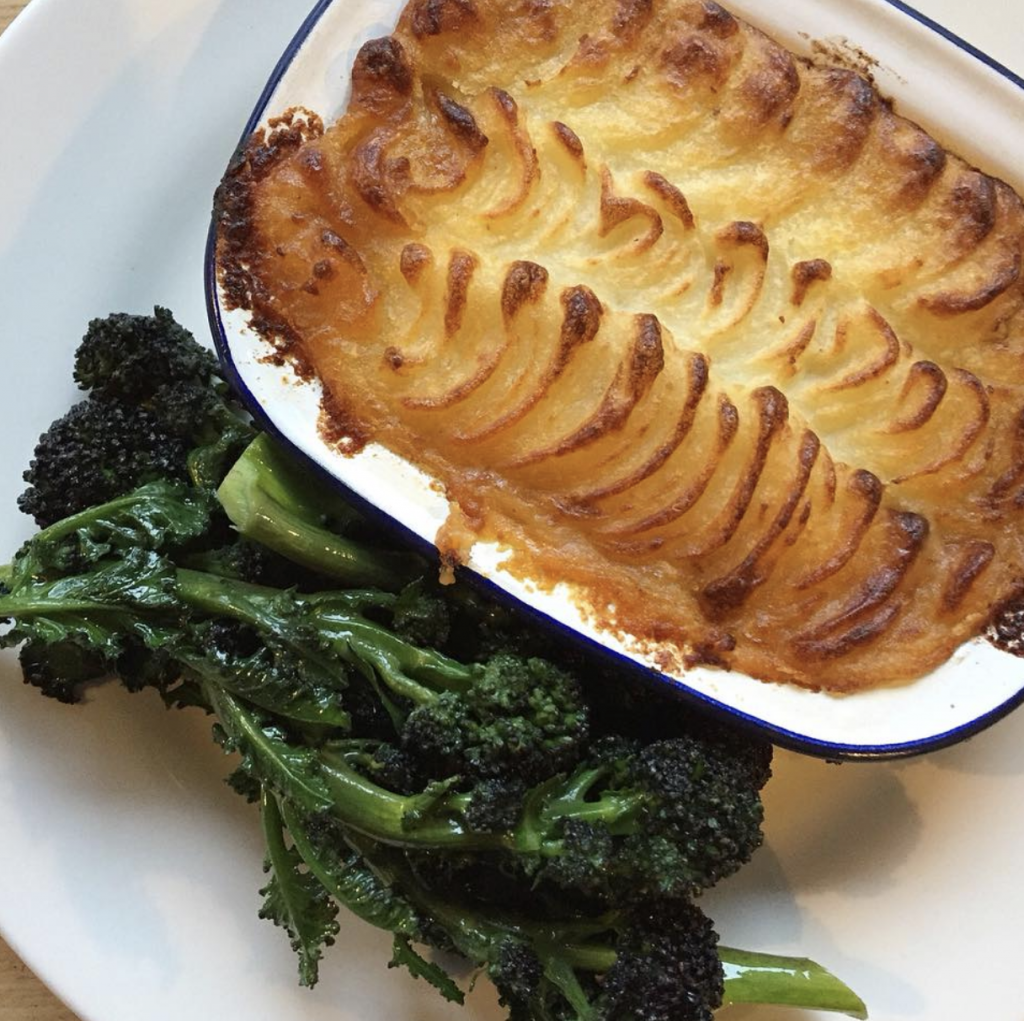 The Duke of Cambridge, in Islington, is Britain's first and only certified organic pub, creating daily changing menus in line with seasonal produce.
With produce from Riverford, you know The Duke of Cambridge has things covered on the food front. So whatever you discover on the menu that day, it'll be hard to choose wrong.
Their ethical and organic ethos extends to the wines and beers, too – which means you can drink just that little more without fear of hangover (although we're not making any promises).
ORGANIC BRANDS: DISCOVER ORGANIC CLOTHING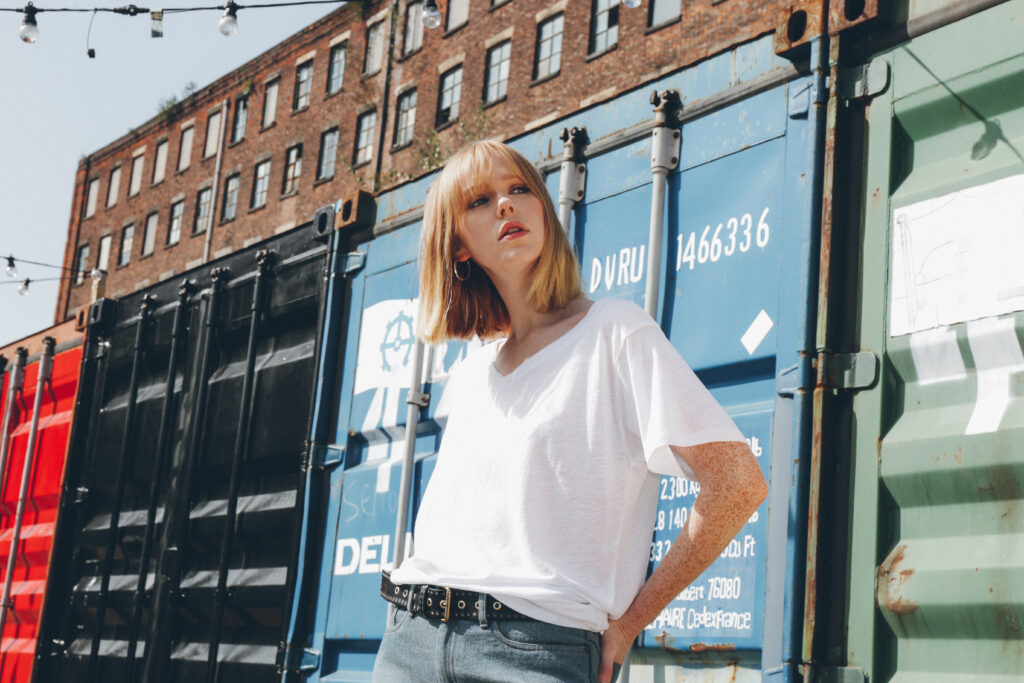 Vildnis | Day-to-night ethical fashion
Vildnis promises a stylish day-to-night capsule collection you'll call on time and time again.
You'll find oversized tees, jeans and sweatshirts alongside modern jumpsuits, beautiful print dresses and statement cover ups, featuring bold prints, stylish cuts and an impressive attention to detail.
The brand is determined to disrupt the fast-fashion industry with clothing that's made with respect for people and the planet.
Vildnis champions the use of sustainable materials such as organic cotton, Tencel and recycled fabrics.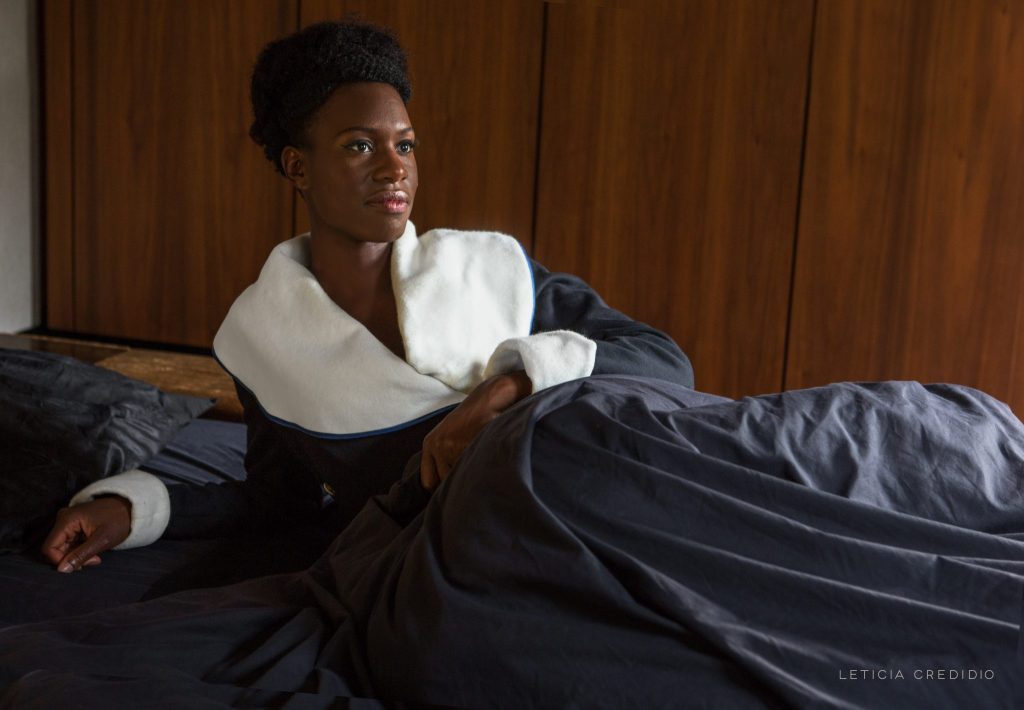 Leticia Credidio | Luxury sleepwear and loungewear
Everyone knows you sleep better in posh pyjamas.
Leticia Credidio is a luxury sleepwear and loungewear brand made by an Italian-Japanese-Brazilian designer of the same name.
Credidio is heavily inspired by the natural world and all her garments are hand-crafted in Italy by a family-run atelier using organic (GOTS-certified) and sustainable fabrics.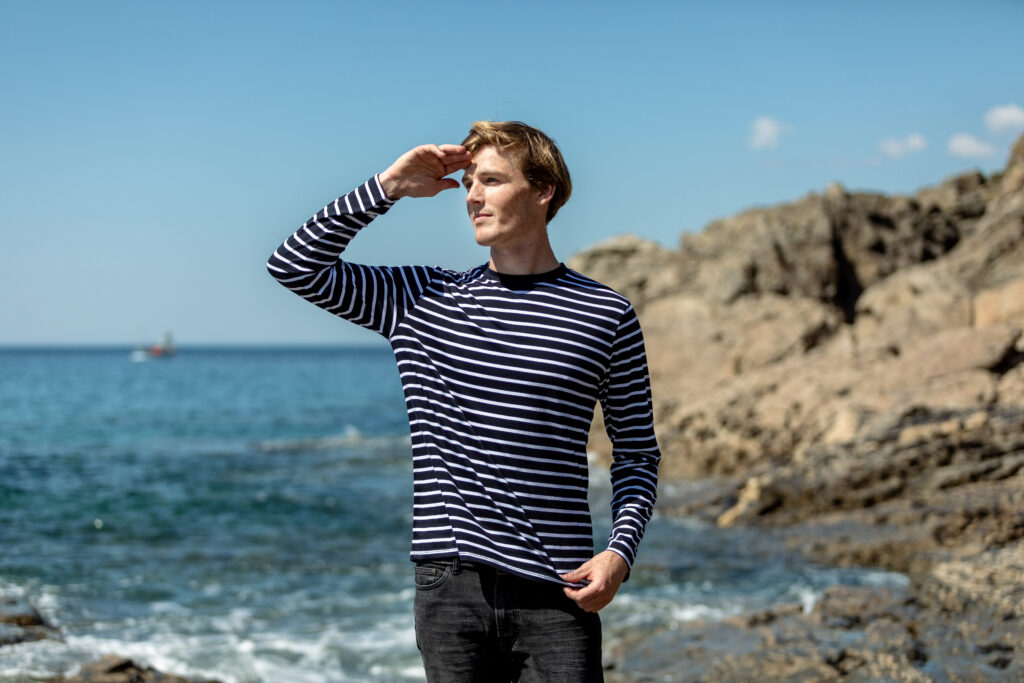 Rapanui | Casual clothing and athleisure wear
Rapanui is the ideal brand for adventurers, selling comfy, practical and stylish basics.
Rapanui's whole reason for being is to eradicate waste from the fashion industry. For more than a decade, Mart and his brother Rob have been solving our fast-fashion problems.
Their range features a wide selection of organic cotton products – beanies, tote bags, hoodies, t-shirts, underwear, surf towels and more.
Brilliantly, their organic products are also designed to be sent back for remanufacturing which they make easy by offering free postage and a £5 credit to go towards your next purchase.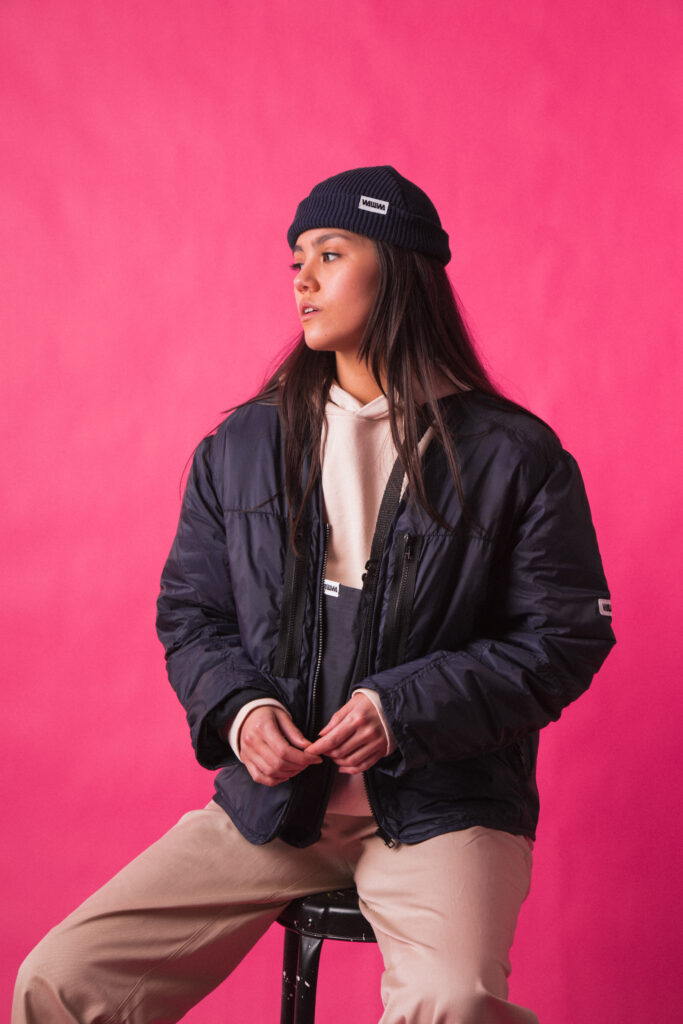 WAWWA | Hipster streetwear/workwear
WAWWA is a fashionable unisex clothing brand that sells a range of outerwear and streetwear.
Their contemporary style marries practicality and comfort with a trendy, cool edge. Whether you're hitting the streets or the hills, WAWWA is a go-to brand for great quality understated wardrobe essentials.
Around 95% of the materials they use are sustainably sourced (the remaining being polyester sherpa made in Scotland): they mostly use GOTS certified organic cotton which mostly comes from India, as well as recycled yarn from Italy and recycled denim from old garments sourced from the Netherlands.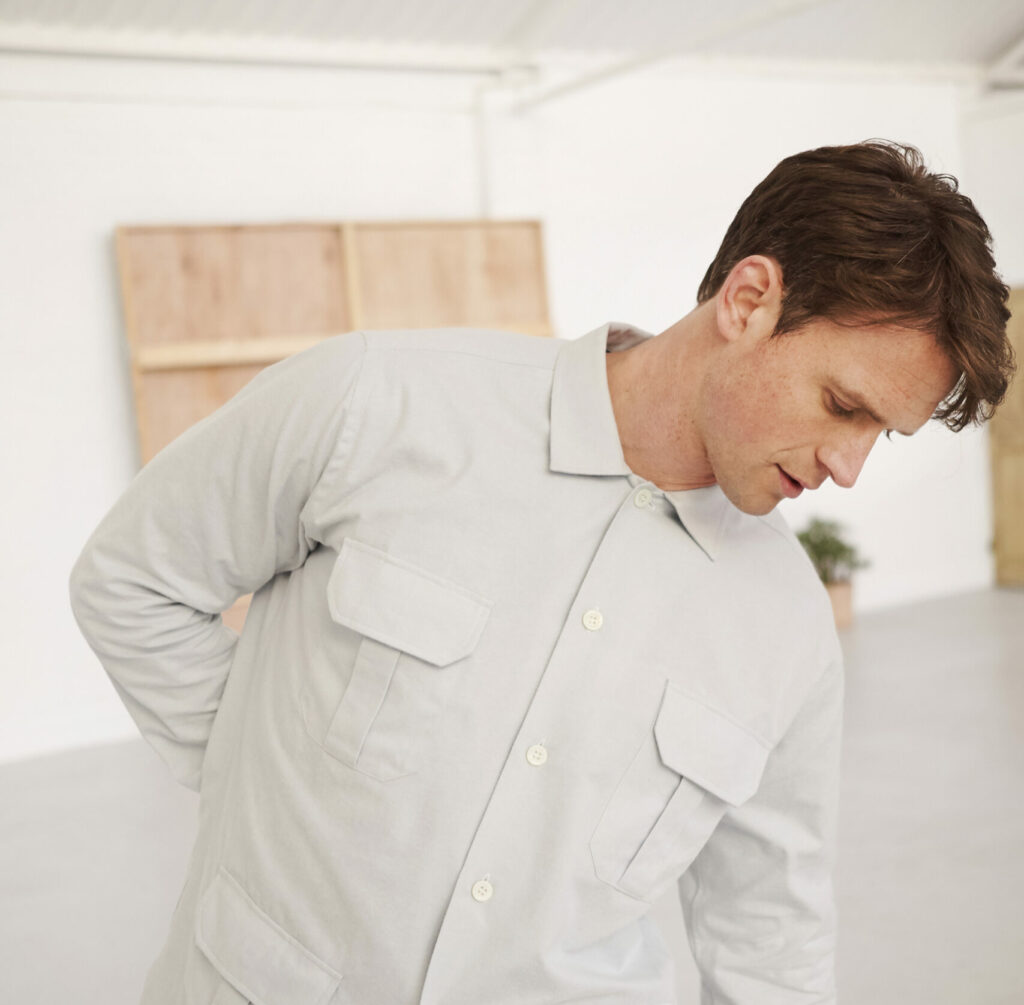 Luxury quality is the Neem style.
Prioritising quality over quantity, they feature a select collection of staple shirts, jackets and tees. As well as looking good, Neem products are built to last.
They use materials such as recycled yarn, organic cotton and ZQ Merino wool for their softness and durability. Brilliantly, when their garments do eventually start to show signs of wear, you can return them to be re-cycled.
Neem has certifications from The Global Recycled Standard (GRS), The Global Organic Textile Standard (GOTS) and OEKO TEX (to ensure fabrics don't contain substances that are harmful to human health).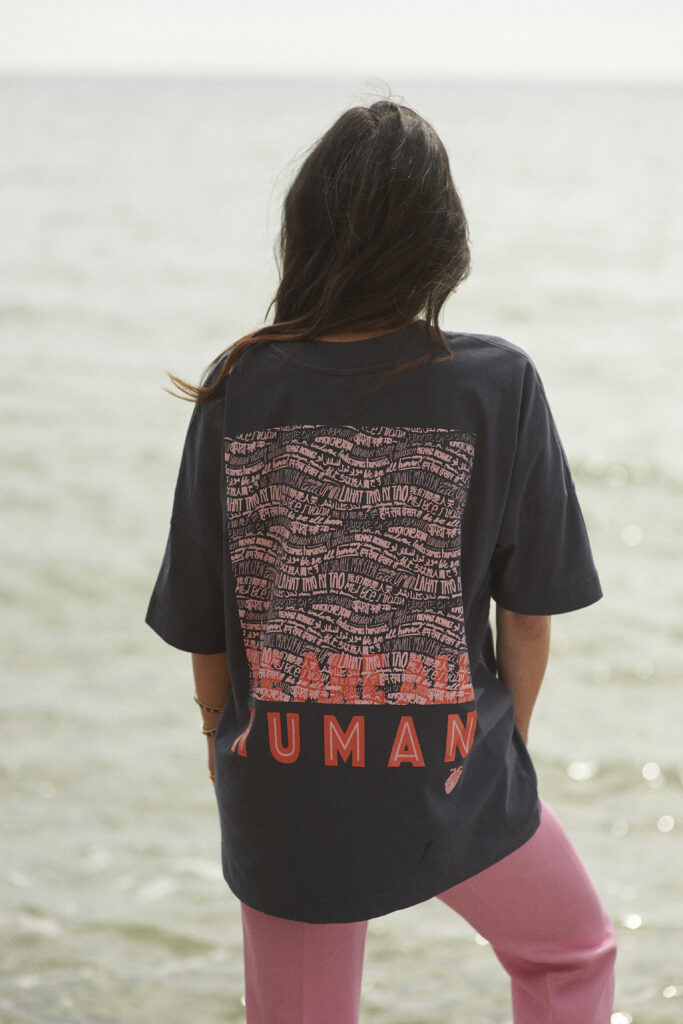 Gung Ho London | Statement clothing that starts conversations
Gung Ho is a fun and flirty brand with depth. Founder Sophie Dunster is incredibly creative and fabulously collaborative. She works to raise women up with both her warm and engaging spirit and her feminine and contemporary clothing.
At first glance you see beautifully illustrated clothing, when you look closely you'll find hidden messages of environmental activism.
Each year, the brand picks a different issue to highlight. This year's The Worldwide Tribe collection showcases the issues surrounding displacement. Importantly it focuses on the human stories behind the stats.
The fabrics used to bring Gung Ho's visionary collection to life includes GOTS certified organic cotton. Another fabric is Tencel, a sustainable fibre made from wood pulp which requires less water than cotton yet is softer than silk.
ORGANIC BRANDS: DISCOVER ORGANIC HEALTH & BEAUTY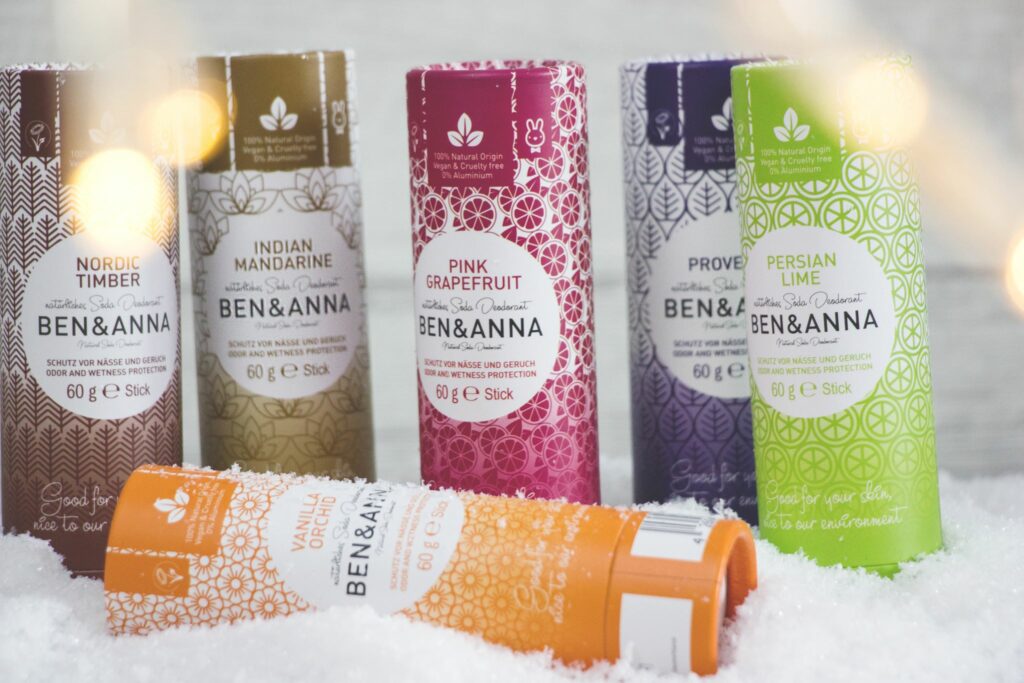 Ben & Anna | Natural deodorant that really works
There are a lot of beauty brands claiming to be natural out there. As we wrote in our article for the Organic Trade Board:
"The most concerning aspect of beauty marketing is that there is no regulation when it comes to use of the word "organic" or "natural".
[…] The only way to really tell if a brand is genuine, without visiting them yourself, is to look for certification, from a respected third-party certifier that insists on audits."
Ben & Anna are off to an impressive start: their deodorants are certified by Natrue and their other toiletry products (shampoo's toothpastes) are certified by Ecocert. The brand is also certified by the Vegan Society and cruelty-free.
There are a lot of "natural" deodorants on the market, but if you ask us, none that we've tried are as good as Ben & Anna's.
benecos | Plant-based, cruelty-free makeup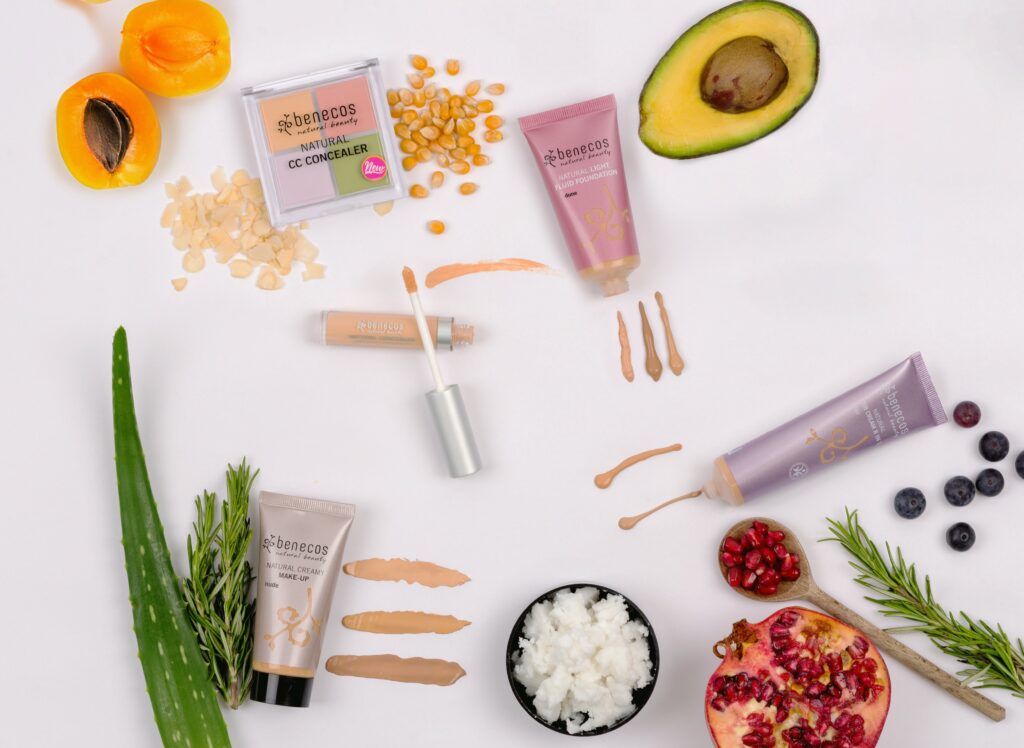 Looking for natural plant-based and organic makeup that doesn't cost the earth? Well, look no further than benecos.
benecos offers a modern range of organic, plant-based and cruelty-free makeup at an affordable price. They pack them full of natural ingredients and, wherever possible, organically farmed raw materials that care for your skin. Plus, they steer clear of mineral oils, paraffins and silicones.
benecos hold certifications from BDIH COSMOS Organic and PETA cruelty-free. The Natural Care range is The Vegan Society certified.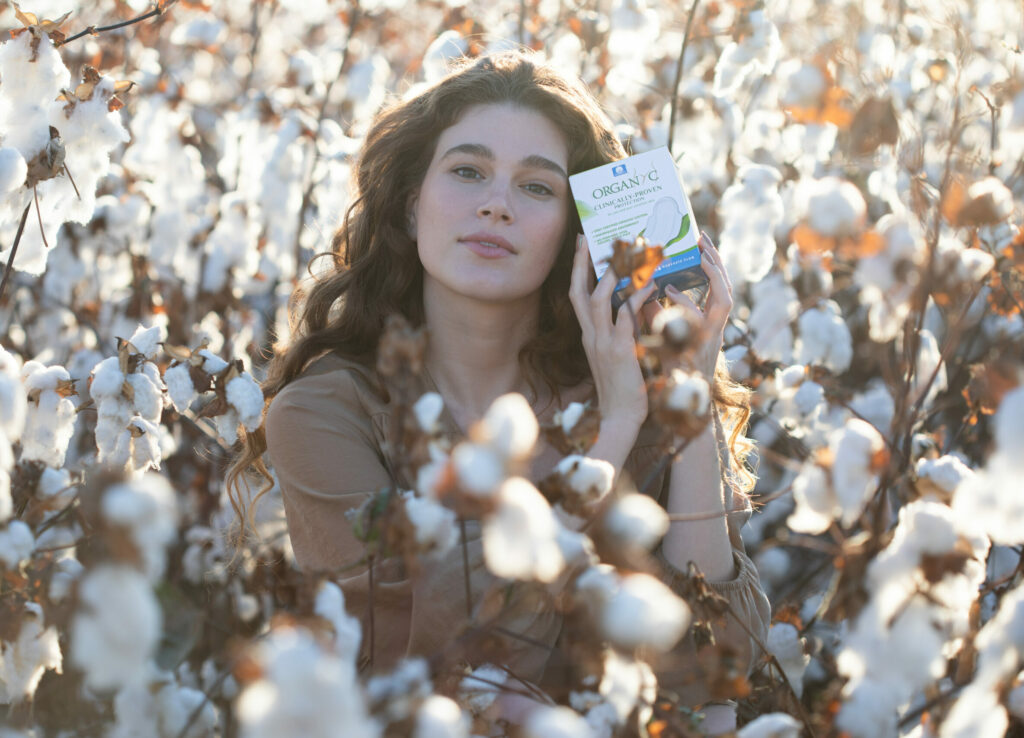 Organyc | Organic period products
Organyc is a family-run business that has been pioneering organic period products for 15 years.
For those who prefer the comfort of using period pads or tampons, Organyc specialise in disposable period products that are gentle on your skin and the planet.
Did you know that standard menstrual pads can be made of up to 90% plastic? Or that they can contain traces of chemicals like pesticides and chlorine? We were shocked, too.
Organyc's products say goodbye to nasty toxins and synthetics and say hello to sustainably sourced, 100% certified organic cotton – 'no perfume, dyes and other junk'.
Organyc pads and tampons are soft on the skin, hypoallergenic, breathable, and absorbent by nature, and are clinically proven to reduce intimate skin irritations. They are certified by Soil Association, ICEA, Vegan OK, Ecocert, GOTS and Seal of Cotton.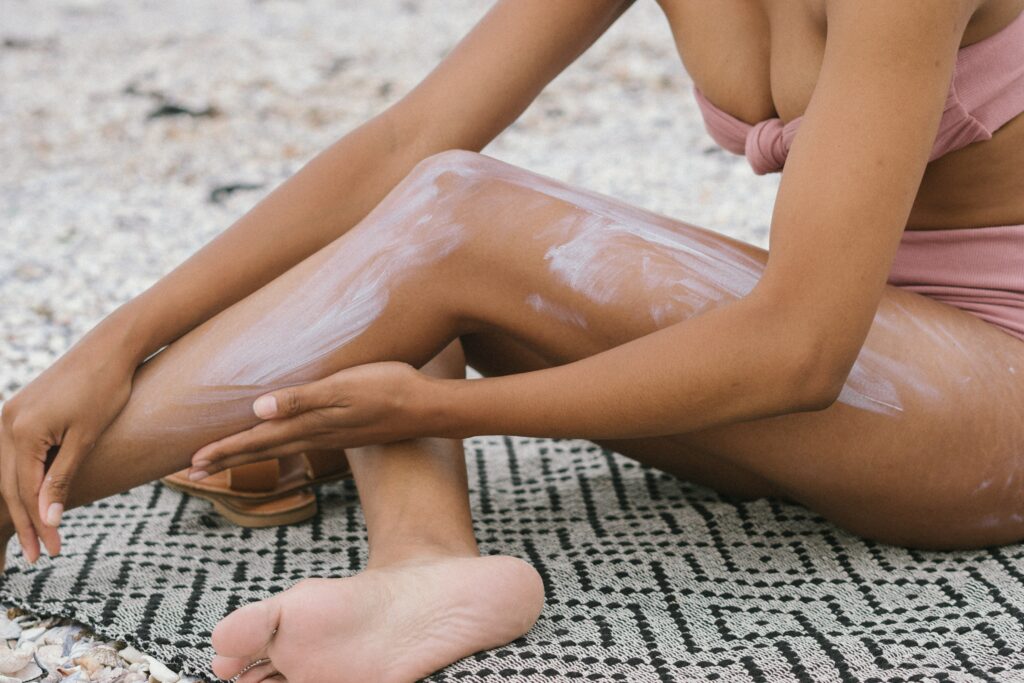 Organii | Organic mineral sunscreen
Organii is the ultimate family-friendly skincare brand which offers great value, certified organic and natural products. Formulated for your skin's health, they contain only natural, vegan and cruelty-free raw ingredients sourced as sustainably as possible.
For us, the star of the show has to be their suncare range. Their sunscreen, which is available in SPF15, SPF20, SPF30, SPF50, is certified organic and 100% mineral-based. It helps to protects against UVA and UVB rays. It is also water-resistant. Brilliantly, it is free from chemicals that can harm marine life (synthetic UV filters, silicone, paraffin, mineral oils, parabens and colourants). As an added bonus, it also contains natural plant oils which help to nourish and hydrate the skin.
Organii are certified by Soil Association, The Vegan Society, PETA cruelty-free and Natural Cosmetics Standard (NCS).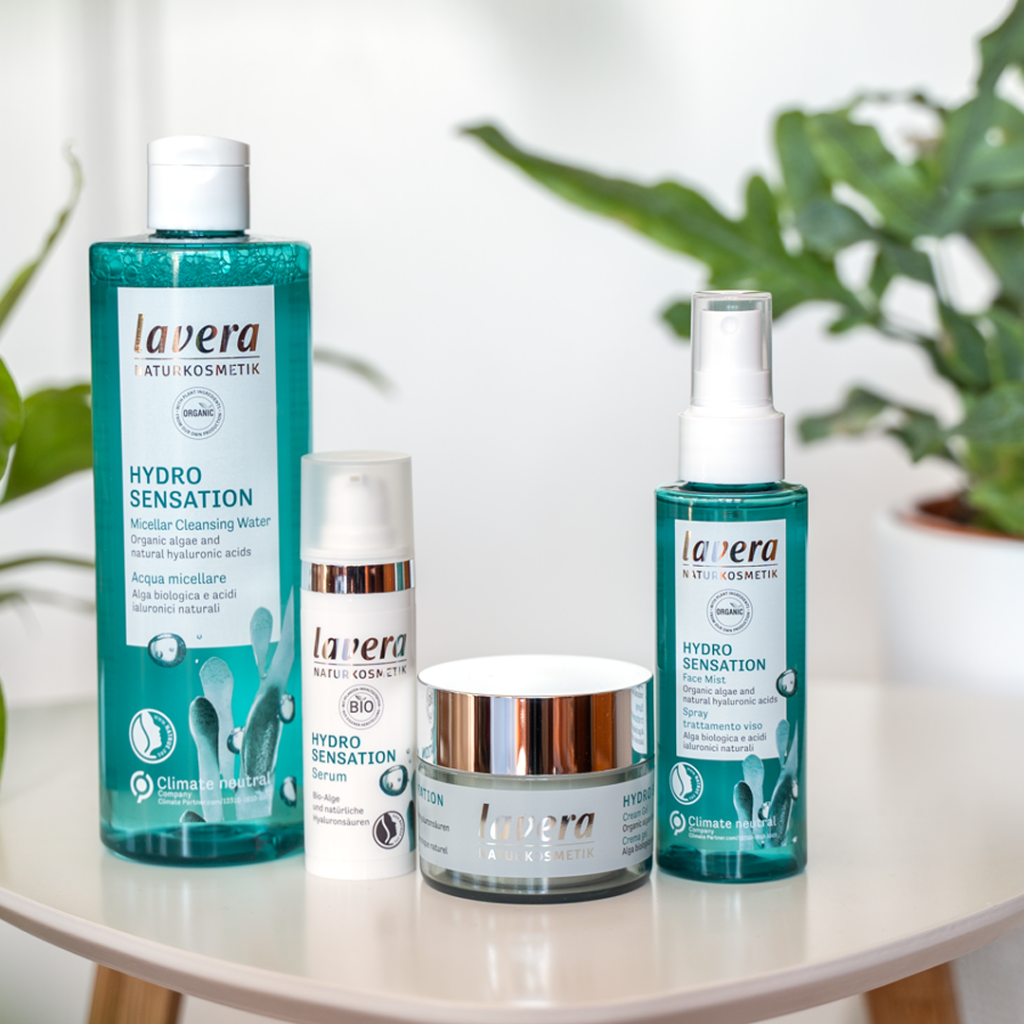 lavera | Gentle skincare for sensitive skin
It's no coincidence the name lavera is derived from the Latin for 'truth'. lavera's vision is about making truly good natural skincare for everybody.
Alongside their holy grail lip balm (which is where it all started), they have a brilliant selection of 100% natural body lotions and moisturising creams for sensitive skin. They source natural and (where possible) certified organic raw plant ingredients that are inherently gentle and nourishing for the skin.
For more than three decades, lavera has prided itself on making the products themselves in Germany. Their range of more than 250 products – from skincare to haircare, cosmetics to oral care – are certified and audited by Natrue, Ecocert, COSMOS Organic, PETA cruelty-free, The Vegan Society, RSPO.
None of the products are tested on animals, nor do they contain parabens, SLS, phthalates, parraffinium, or petrochemicals.
lavera packaging is recyclable, and they have a refill option to help reduce waste. Brilliantly, they are a climate-neutral company.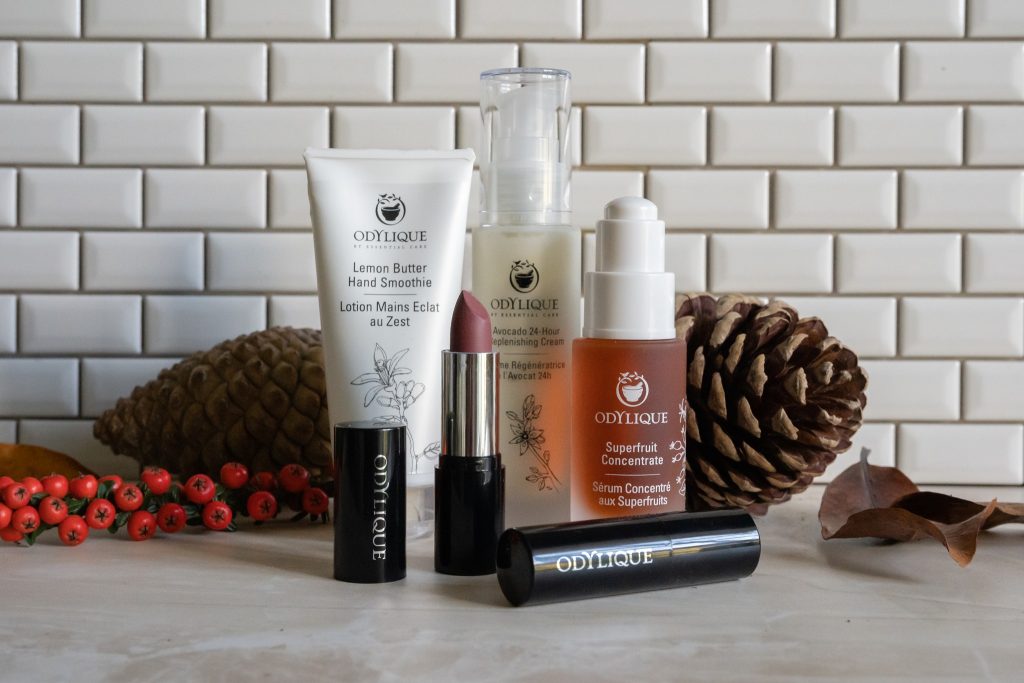 Odylique | Fairtrade organic lipsticks
Odylique's mission is to make therapeutic and healthy skincare without compromising on performance. All Odylique products are certified organic, cruelty-free, and free from artificial chemicals and common allergens.
Their product range is all made in the company's renewable-energy powered headquarters near Cambridge, UK. All Odylique packaging is recyclable and much of it is made from recycled materials.
We're fans of Odylique's cruelty-free, 100% natural, 86% organic lipsticks. Bursting with botanical ingredients, they soothe and moisturise the most sensitive lips. They are the first lipsticks certified to Soil Association's organic and Fairtrade standards. They are available in a range of colours to suit every skin tone.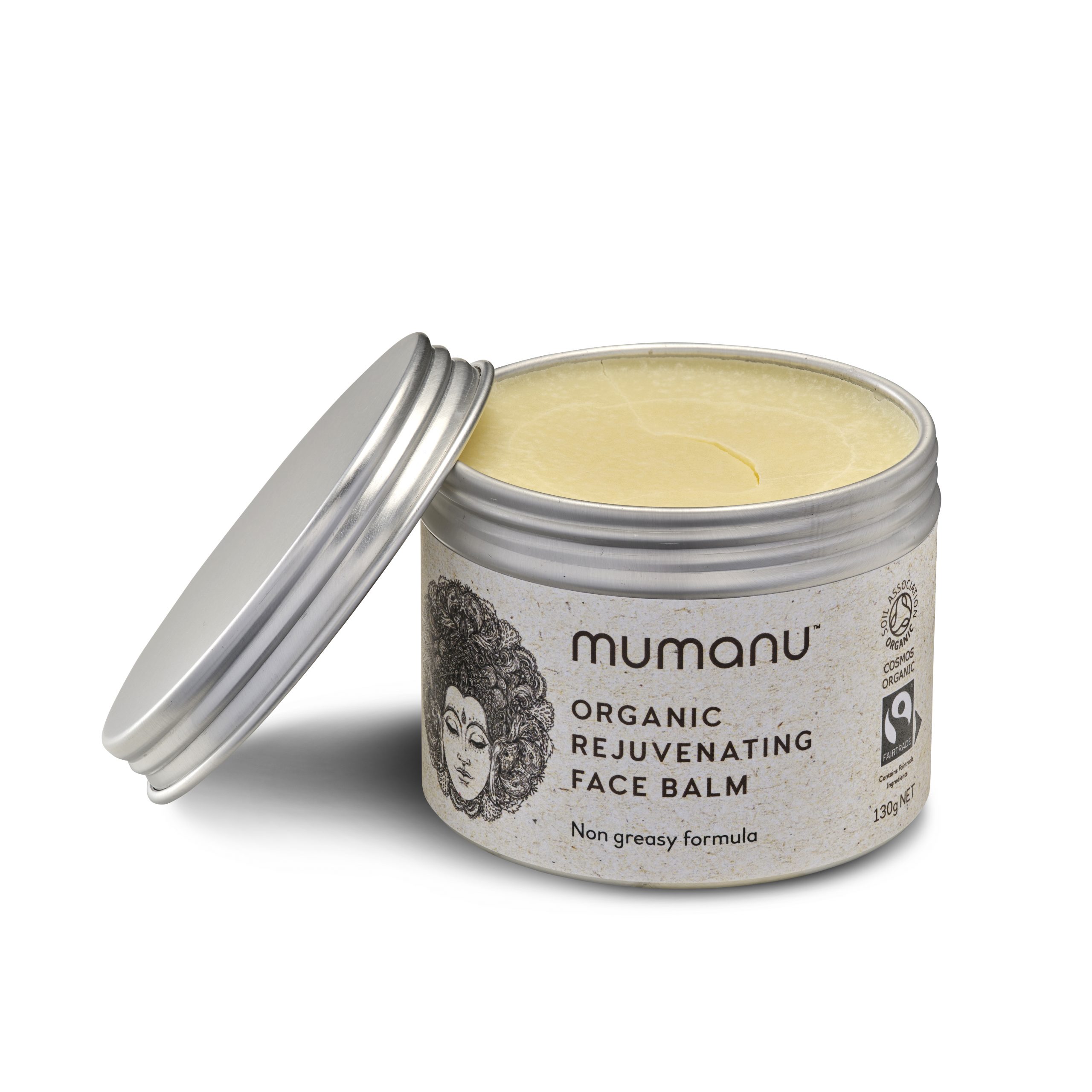 Mumanu | Organic body balms
If you're looking to pamper yourself, Mumanu is your brand.
Mumanu sell a wide range of soothing and nourishing certified organic and Fairtrade balms to lather yourself in head-to-toe. Literally. They have balms for everything, from your body, face, lips, feet, hands, beards, coughs and colds. Organic Lavender Massage and Body Balm? Don't mind if we do.
Mumanu are proud to make great quality, unique products that are both certified organic and contain Fairtrade ingredients.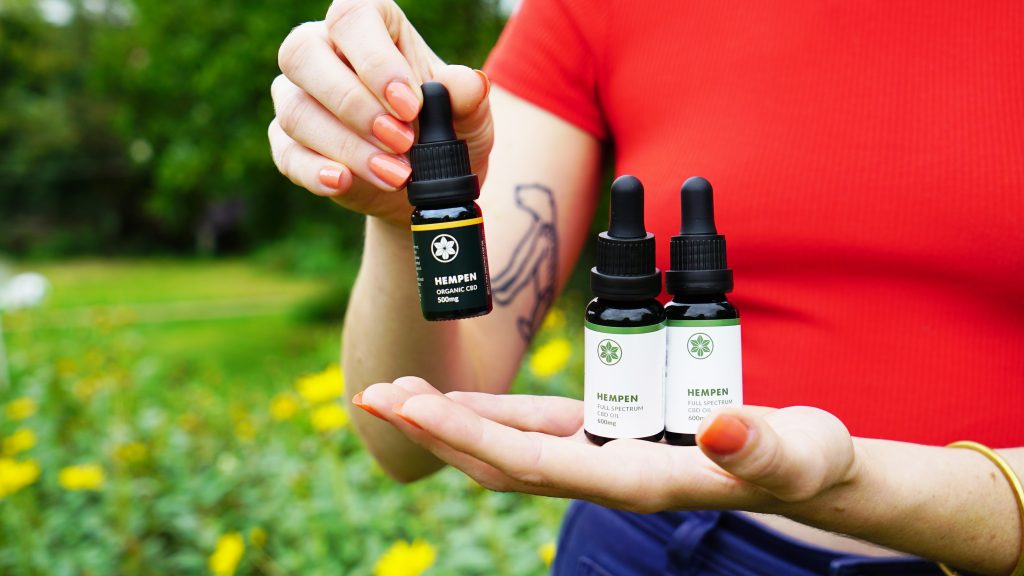 Hempen | All-natural, all-friendly CBD and hemp products
Hempen is a certified organic co-operative that produces organic CBD and hemp products in Oxfordshire.
For those starting their foray into CBD and hemp: hemp is the plant; and CBD is a natural chemical extracted from the flowers after the plant is harvested.
CBD is thought to have many health benefits, like pain relief, aiding sleep and reducing anxiety or stress. There's loads of info on the web about this, and our articles on Hemp and CBD are a great place to start to learn more (even if we do say so ourselves).
Hemp oil is a great alternative to olive oil; hemp seeds are highly nutritious; and hemp stem tea is a delicious herbal option, similar to chamomile. You can drop CBD straight under the tongue, add a drop to your cuppa along with milk/mylk/m*lk or massage it into your skin.
Main image: Better Foods