Covid has changed everything this year. But, one thing that seems to remain immune is Black Friday. Retailers are already promoting online offers and our fingers – with not much else to distract them – itching to spend, spend, spend. We say we're buying gifts for friends and family, but we all know it's also an excuse to buy stuff for ourselves…
Every year, the buzz of the unmissable bargain makes us swear this top will never be one of those worn only once before becoming one of the 10,000 items of clothes thrown to landfill every five minutes. And those trainers will be essential come January's new fitness regime…
And who can blame us, it's almost Christmas, right?
But, before you excitedly splash a load of cash on a 85″ TV or new chic loungewear, take a moment to consider Black Friday ethics.
Is it really a chance to save (you have to speculate to accumulate, after all) hard-earned dosh? Or is it just a weekend of buying things in the whirl of the high, before the inevitable low?
Most of us are savvy enough to know that prices aren't always as low as they appear. In fact, a Which? survey last year found that 87% of products were the same price or cheaper than their Black Friday price at other sale times in the year.
But, most people get caught up in this bizarrely addictive weekend without realising the true cost of these sales on the planet, people and small businesses across the world.
So what's the deal, then? Pun completely intended.
Here's everything you need to know about Black Friday ethics.
Ethical Black Friday sales? The problems
Prolific tax avoider Amazon is largely credited for Black Friday's rise in the UK over the past decade. It is Black Friday's big winner, holding a mammoth 26% share of the Black Friday market in 2018. Second place went to eBay, which was nowhere close, with less than 10% of total web sales, according to Ethical Consumer.
Black Friday's heavy discounts are only possible because of tax avoidance, our damaging consumer culture and fast-fashion cycles. No – don't turn away! We're not blaming you, or us, it's the system.
In 2018, Amazon paid an overall figure of £220 million in direct UK taxes, despite UK revenues amounting to £10.9 billion.
This system has contributed to six of the world's top 20 richest people on Forbes' list of billionaires being in retail while around 75 million workers – mainly female – basically earn poverty wages.
It's estimated that it would take a major fashion CEO just 4 days to earn what a female garment worker in Bangladesh will earn in her entire lifetime.

Oxfam
And it massively impacts small businesses. Ethical businesses, who pay taxes, pay their workers fairly across the supply chain, don't mark up their items by 300%, and still can't compete on price.
As Fashion Revolution puts it:
"Black Friday represents a sore spot in an industry that runs on overproduction. When we buy into the seemingly good deals, we send a message to brands that it's okay for them to thoughtlessly produce, at the cost of people and the planet, because we'll help them get rid of their stockpiles as long as they are discounted steeply."
This Black Friday, Labour Behind the Label are calling out one brand in particular – Boohoo. Their goal is to try to divert Boohoo's customers from buying cheap clothes to signing Labour Behind the Label petition, instead. They say:
"Illegal exploitation has led to massive profits for Boohoo who have used cheap manufacturing to build their business into a multi-million-pound profit engine. Boohoo must pay back the wages that are owed to workers."
The ethical Black Friday sales rebels
Vildnis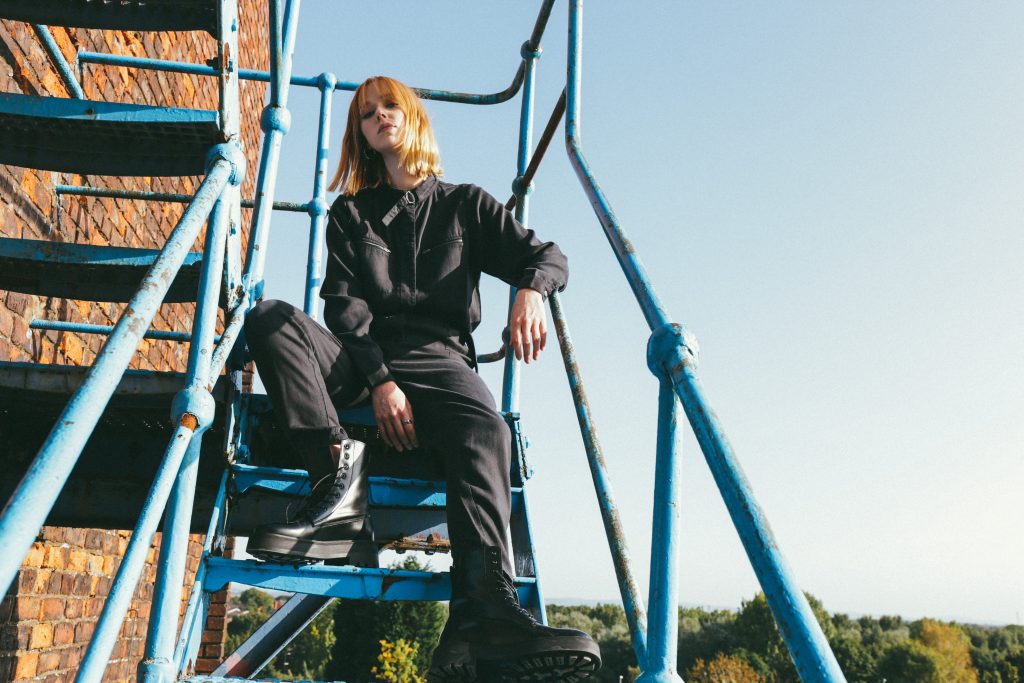 Founder of Vildnis Ulla Vitting Richards says: "Instead of encouraging overconsumption and driving prices down to unhealthy levels, we believe that the best way forward to fight climate change and inequality is realistic prices and responsible consumption levels year round."
A significant 50% of profits on sales through their website during the Black Friday and Cyber Monday weekend are being donated to the Rainforest Trust.
Gung Ho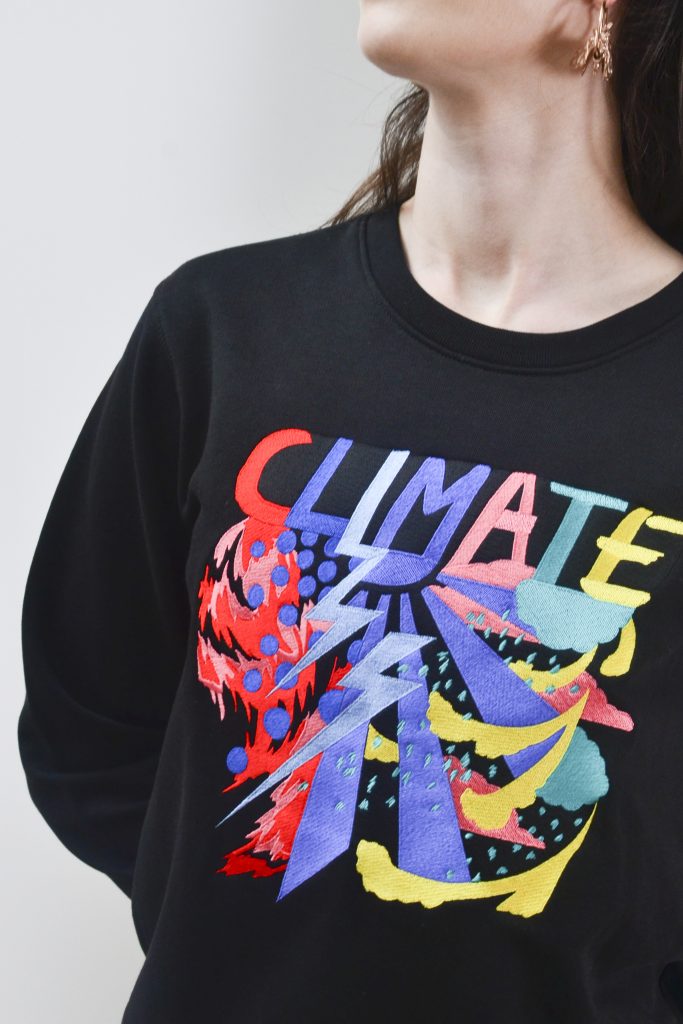 Statement fashion brand Gung Ho usually donate 10% of their profits to the charities they support all year, every year. They are upping this to 20% of sales back to charities on Black Friday and this will be doubled by Work For Good (up to £500).
Elvis & Kresse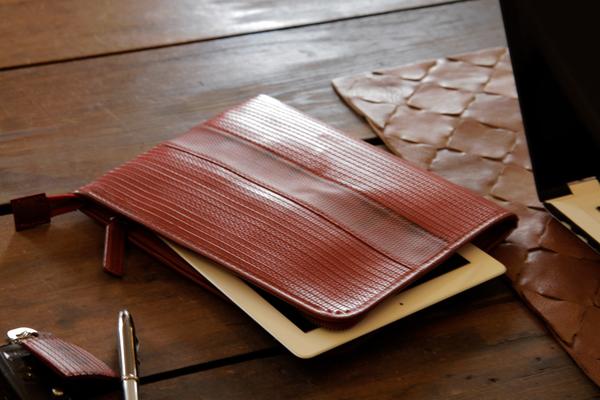 This is a policy that Elvis & Kresse, who recycle fire hose pipes into accessories, also stand by.
"Black Friday promotes hyperconsumption and discounting promotes over-production and waste," says Kresse Wesling MBE.
"We don't do seasons and we make everything in limited runs, so we don't ever discount. We are already selling these items at the best prices we can."
They donate 50 per cent of annual profits to charity – fostering a business built on a positive culture 365 days a year.
Mud Jeans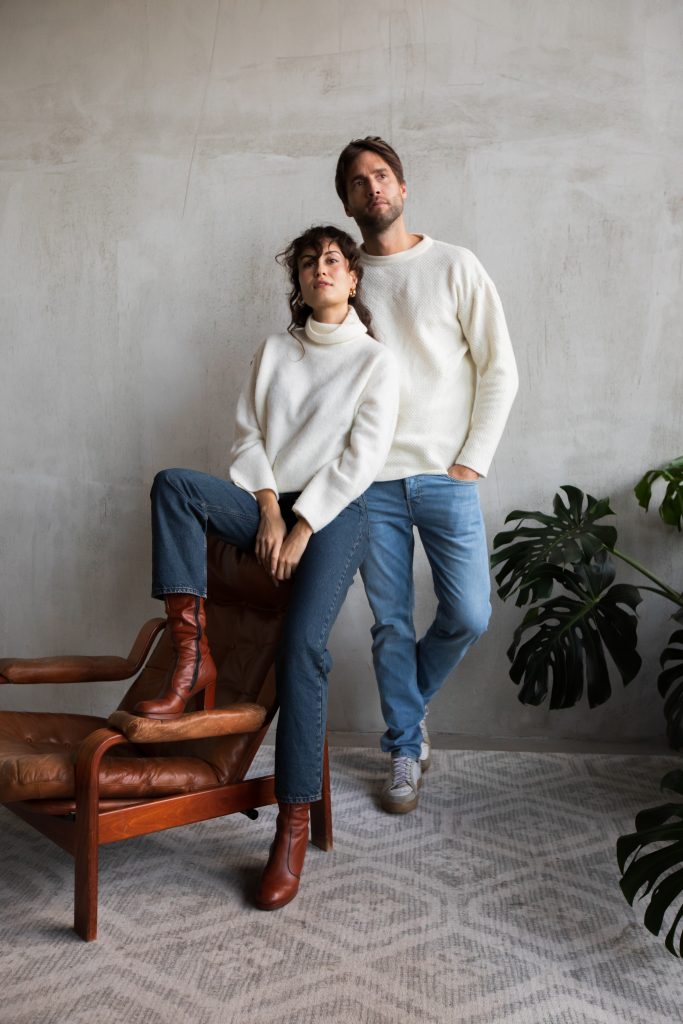 This year, circular denim brand Mud Jeans is closing their online shop and organising a livestream from their HQ in Laren, the Netherlands, selling vintage jeans only on Black Friday, for €29 a pair.
The jeans will be put in the post the next day and the proceeds will go to Justdiggit, kicking off their new collaboration with the climate recovery charity.
Birdsong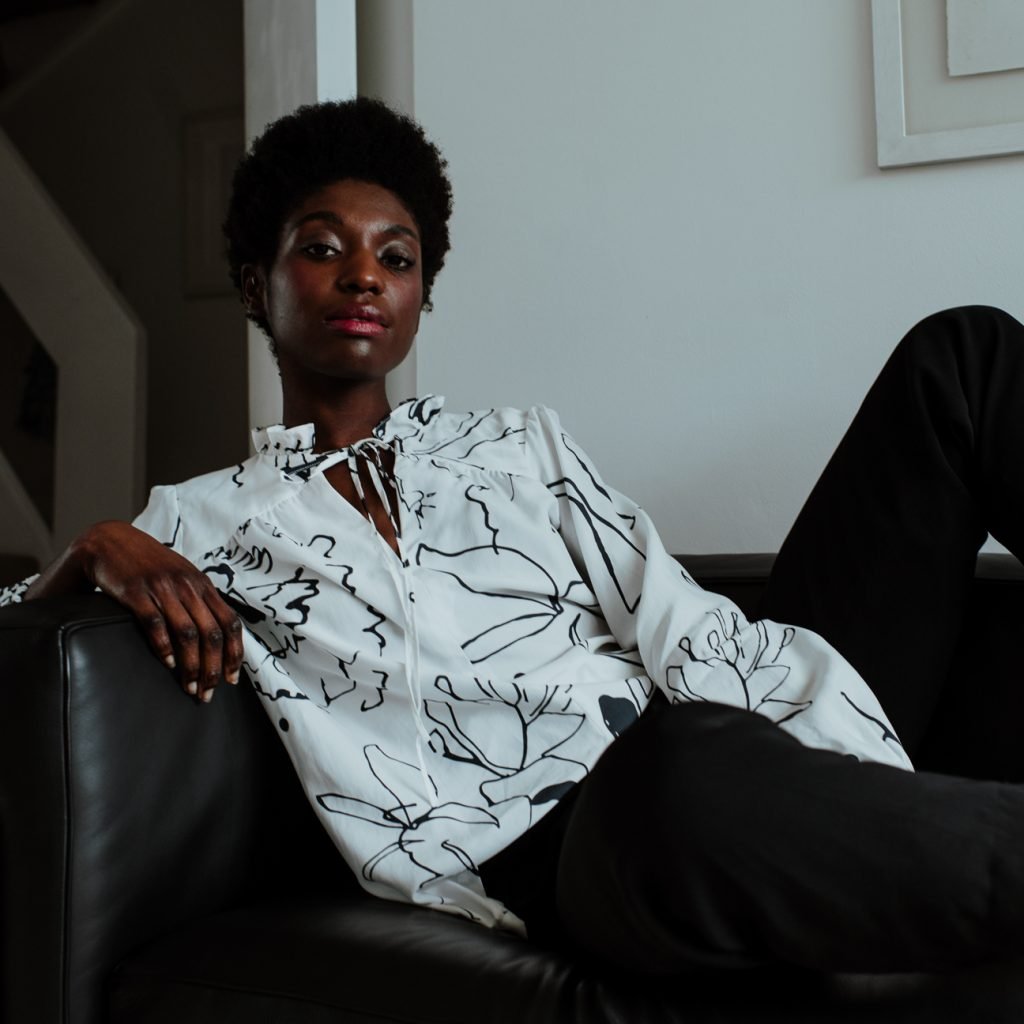 Birdsong have been reinventing ethical Black Friday Sales for six years, now. Last year, ethical fashion brand Birdsong launched an award-winning Transparent Friday campaign about the true cost of a garment. They gave their customers an optional discount and also the choice to donate more.
Founder Sophie Slater asks: "Many high street brands have come under fire for claiming to be transparent, but what does that really mean? Where do their profits actually go? What is their real strategy and purpose if not to make more clothes than we can possibly need?"
This year, Birdsong are building on that by showing customers the very people who make and pack their clothes and how much they earn, but also how much each garment costs to make, their total revenue for the year, and how much their CEO earns.

In return for reading through the information, customers can choose whether to take 15% or 10% off as a discount on their new winter collection. Or, add a tip to support the work Birdsong is doing.
ECOALF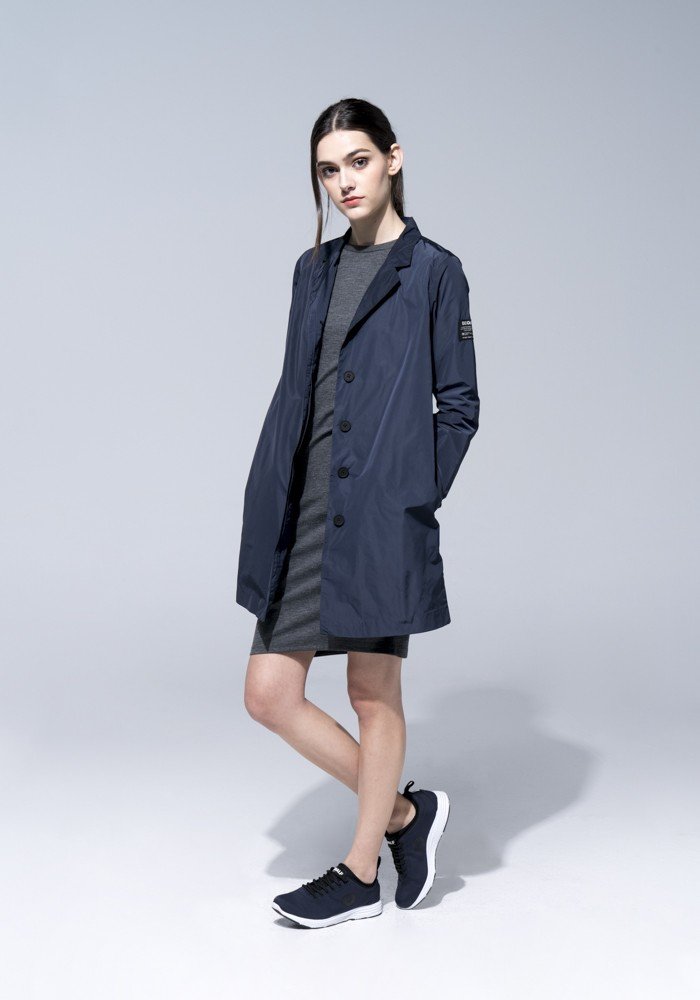 ECOALF is also refusing to discount for Black Friday, instead focusing on an education campaign which includes a Tom Foolery poem calling individuals to act:

"I know some of you are trying, but this tale is yours to weave.
The world will remember you for your actions,
it's time to wear them on your sleeve."
LORA GENE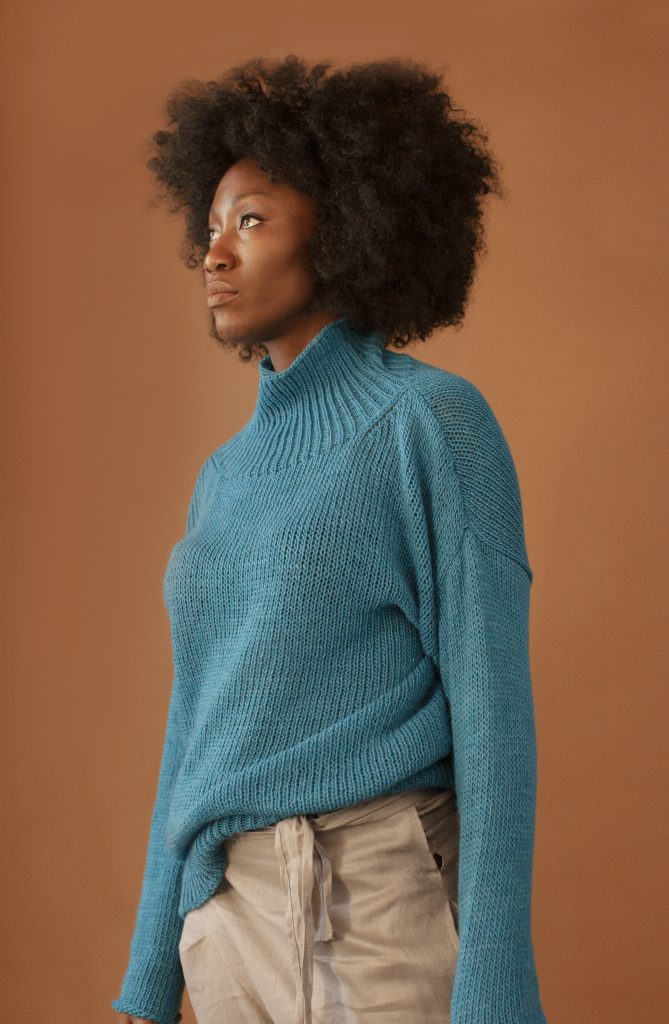 Lora Gene is using Black Friday to create positive change for their makers.
Founder Lora Gene says:
"In our modern society somehow, we have managed to create value for creativity but craft we keep on treating like cheap labour… Despite we should always pay [our makers] fairly, it's time we pay them better."
It is actually very simple. For every discount they offer, they are topping up their makers wages with the same amount.
Main image: Birdsong