Are you hopelessly hunting for the perfect gift for a special woman in your life? Whether you are looking for a birthday present for a friend, something to spoil a partner, or a gift of appreciation for your mum, we've compiled a list to to help you choose something truly meaningful. We've scoured our favourite sustainable brands to bring you a list of the best eco-friendly gifts for her.
This list features exclusively sustainably-made items, which embody great quality, style and ethics. From funky sweatshirts to statement jewellery, there's something for every woman.
And to make things as easier as possible for you, we've organised our picks from lowest to highest price tag – we hope it helps!
1. Silly Greens subscription box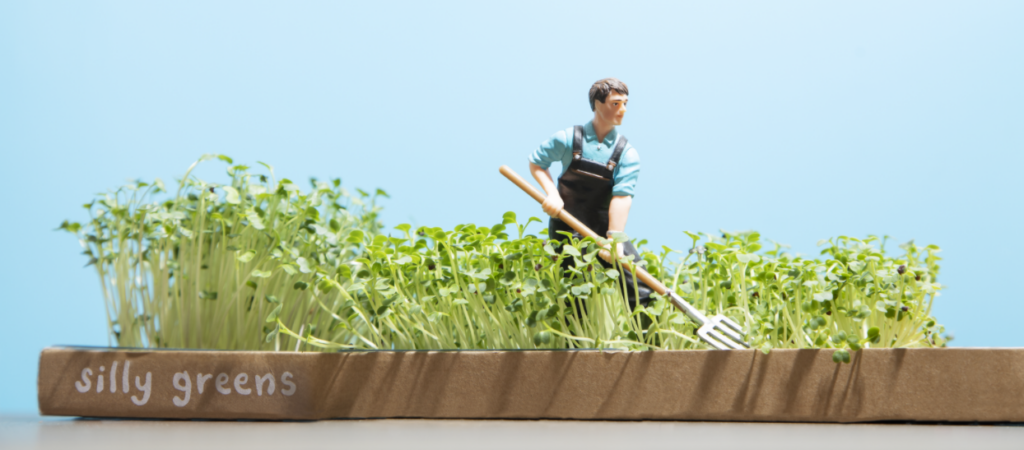 For any aspiring gardeners or foodie friends, a subscription to Silly Greens is a cute and clever gift idea.
Silly Greens makes it easier and more fun than ever to grow greens at home. Their "grow it yourself" subscription box arrives through the letterbox as often (each week) or as infrequently (every six weeks) as you like. Each one contains three microgreens: seedlings of herbs and veg – from coriander to wasabi – that add that final touch, and punch of flavour, to any dish.
Silly Greens pre-sow the box of microgreens on their farm and then post the live seeds directly to you. These little leaves just need a window and some water, and they'll be good to grow (get it?) straight from the box.
Your giftee will never have to go without fresh herbs or veggies – an aspiring chefs dream!
£5 per box | Silly Greens | SHOP NOW
2. Book bundles subscription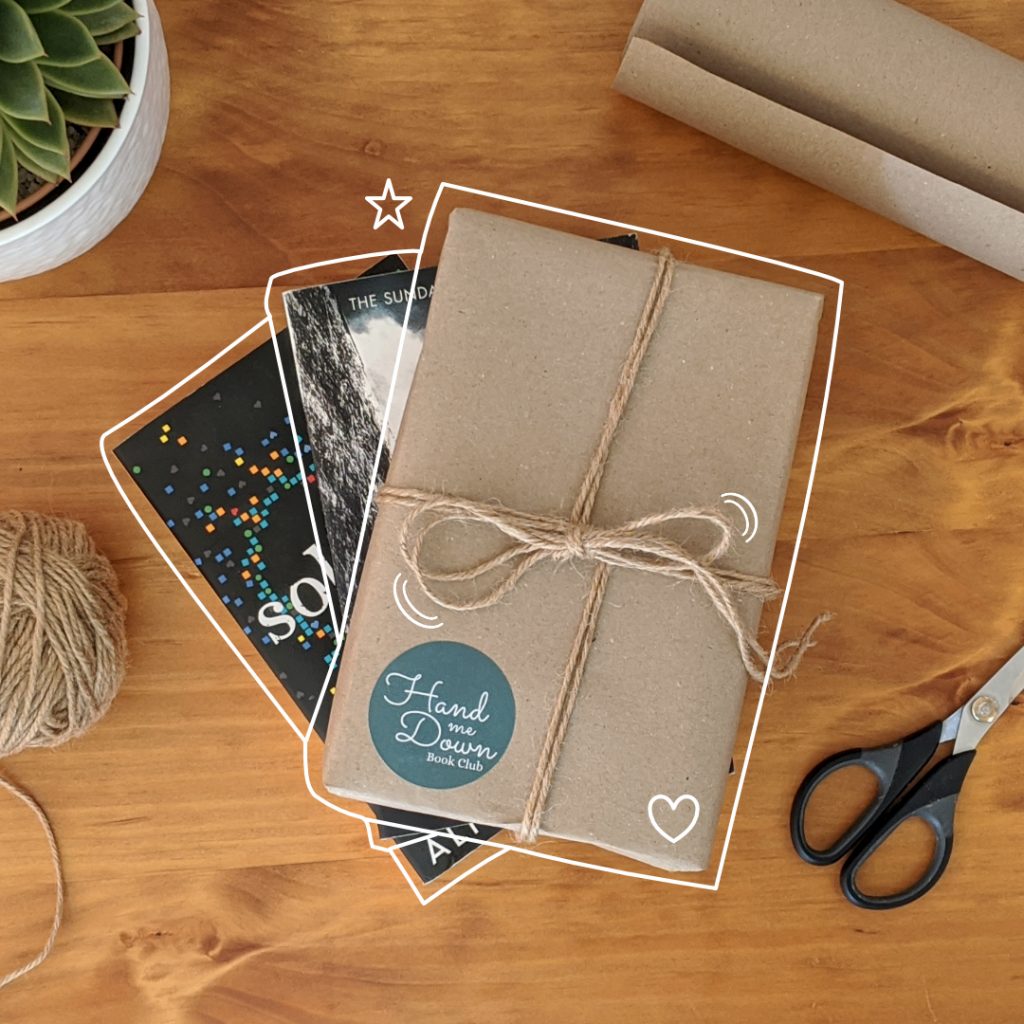 As book lovers, we couldn't think of a more beautiful birthday gift. Hand Me Down Book Club was founded "to prevent books being sent to landfill while they still have great stories to tell". Essentially, this means you select your giftee's favourite genres and each month they will be sent a selection books tied with string.
£9.99 p/m | Hand Me Down Book Club | SHOP NOW
3. Massage Candle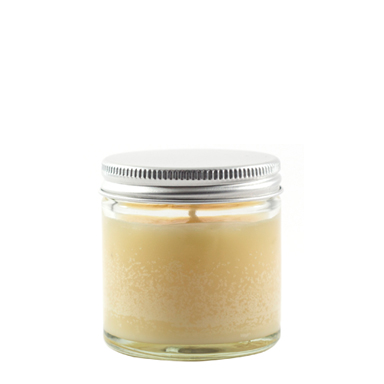 A natural, fairtrade shea massage candle? Don't mind if we do.
FAIR SQUARED is the ultimate go-to shop for truly good natural and ethical intimate body care. Their whole collection of products is made completely vegan, cruelty-free, plastic-free and certified Fairtrade.
Made from fair trade coconut oil and fair trade shea butter, this unique natural and vegan massage candle combines romantic candlelight with sensual massage in one product. The formula is easy to glide over skin and the ingredients leave your skin feeling supple and radiant.
Simply light the wick of the candle and let it burn until the burner plate liquefies. Extinguish the flame, wait a little and then gently massage in the warm massage oil ‒ it's as simple as that!
£15.25 | FAIR SQUARED | SHOP NOW
4. Good Night gift set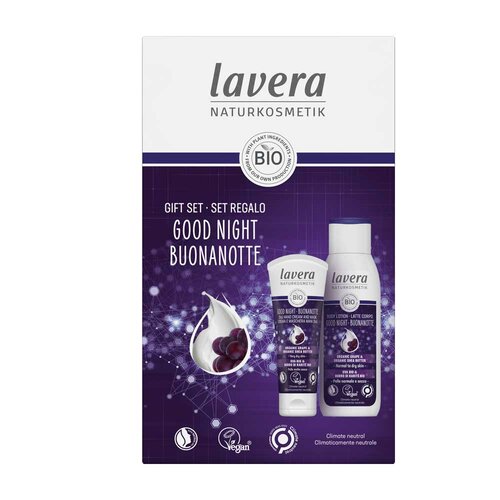 Give the gift of some good old beauty sleep.
The lavera Good Night Gift Set, featuring their Good Night Body Lotion and Good Night 2in1 Hand Cream & Mask, is the perfect pick-me-up for your body.
Not only do these skincare products smell good, but they are enriched with natural, organic ingredients, such as organic Grape combined with Vitamin E and organic shea butter. These moisturisers are intensely nourishing, helping to regenerate and care for the skin overnight.
It's no coincidence the name lavera is derived from the Latin for 'truth'. lavera's vision is about making truly good natural skincare for everybody. They are certified by NATRUE, PETA and The Vegan Society.
£15.95 | lavera | SHOP NOW
5. Organic CBD oil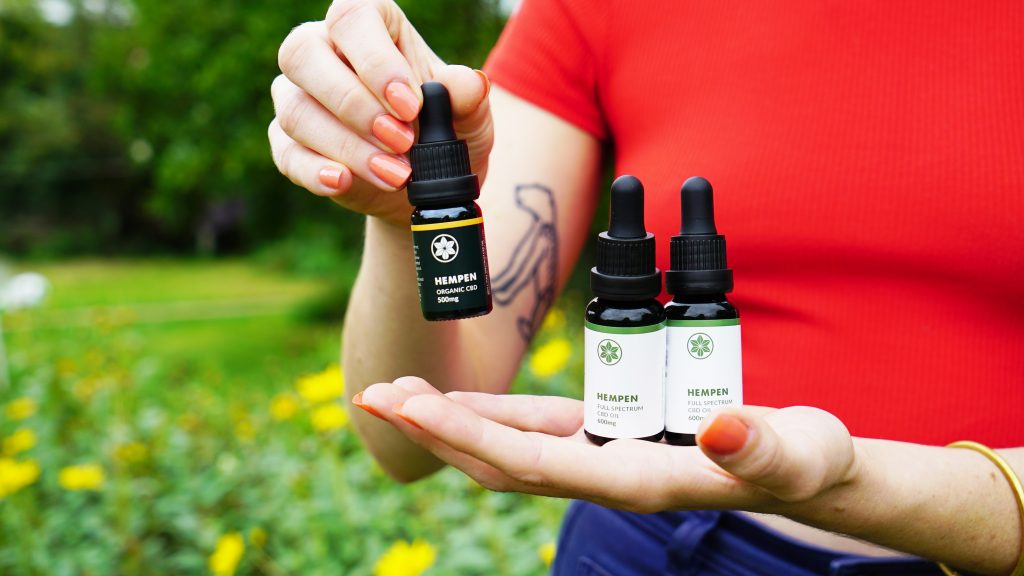 Know someone who has been a little stressed out lately? This Organic CBD Oil could be a much appreciated present.
Full-spectrum CBD oil works with the endocannabinoid system, to balance your body. While its many effects are still being researched, studies have shown CBD can alleviate symptoms of inflammation, pain and anxiety. The CBD in Hempen's Refined CBD Oil is imported from an organic farm in Switzerland and blended with hemp seed oil from the UK, which offers additional benefits from omega fatty acids, antioxidants and phytonutrients.
£18.99 | Hempen | SHOP NOW
6. Refillable eyeshadow pallette

The benecos It-pieces eye-shadow palette is a fab gift for any makeup lover. Their eye-shadows not only come in an array of beautiful colours to play with. Excitingly, they are also mix and match. Meaning, you can personally curate the perfect palette for your giftee.
And that's not even the best part… The shadows are also refillable! So, when you've run out of your favourite shade, there's no having to waste money, or packaging, on replacing the entire palette. You can simply replace the individual colour. Or, switch things up and swap it out for an entirely new shade. The options and potential make-up looks are endless…
benecos offers a wide range of organic, plant-based makeup at an affordable price. Their products are packed full of natural ingredients that care for your skin and steer clear of mineral oils, paraffins and silicones. benecos hold certifications from BDIH COSMOS ORGANIC, BDIH COSMOS NATURAL, and PETA Cruelty Free. The Natural Care range is Vegan Society Certified.
£21.95 | Benecos | SHOP NOW
7. Before Sleeping Candle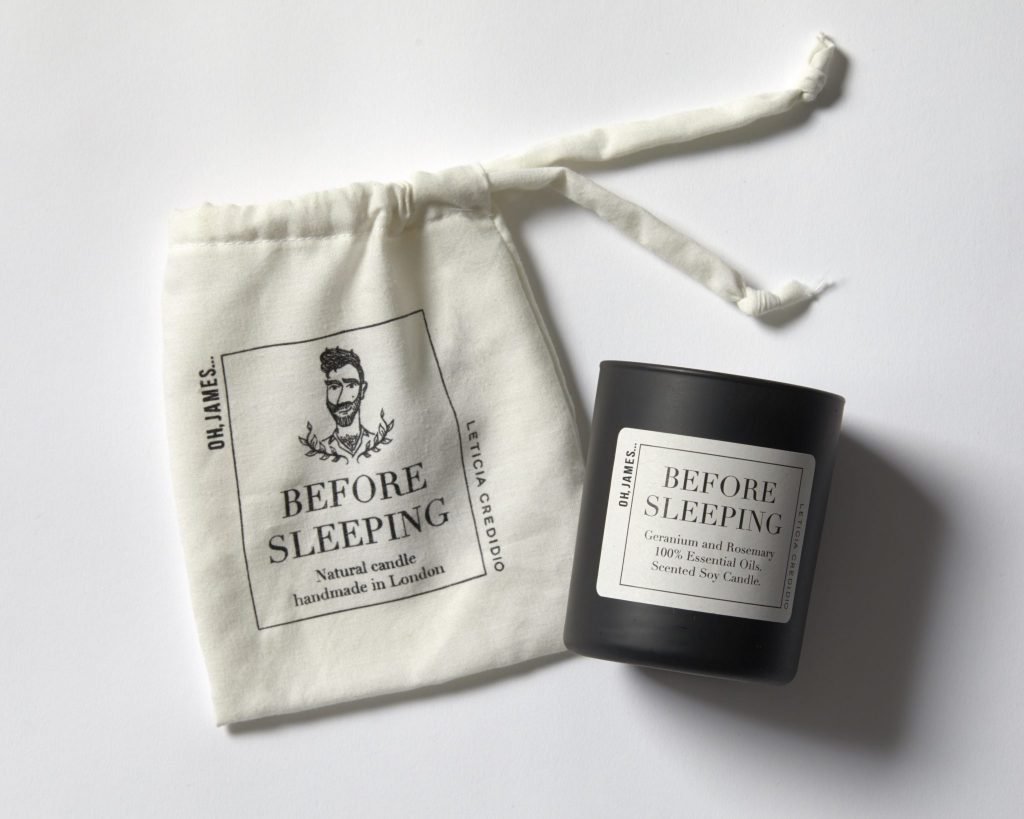 This gorgeous Before Sleeping Candle, a limited-edition blend of geranium and rosemary, is the ideal way to unwind before sleeping. It is the product of a collaboration between Oh, James – an East London brand that produces unique handmade candles – and luxury loungewear brand Leticia Credidio. Founder, Leticia, has worked at the intersection of design and social change for more than 14 years, and her brand champions taking time to rest, embracing comfort and being present in the now.
Each candle is made from soy wax and 100% essential oils, handsomely packaged in a hand-sewn, up-cycled fabric bag. Burn time is up to 40 hours. Warning: this candle smells so good you'll want to keep it for yourself…
£25 | Leticia Credidio | SHOP NOW
8. Re-jiggulous Puzzle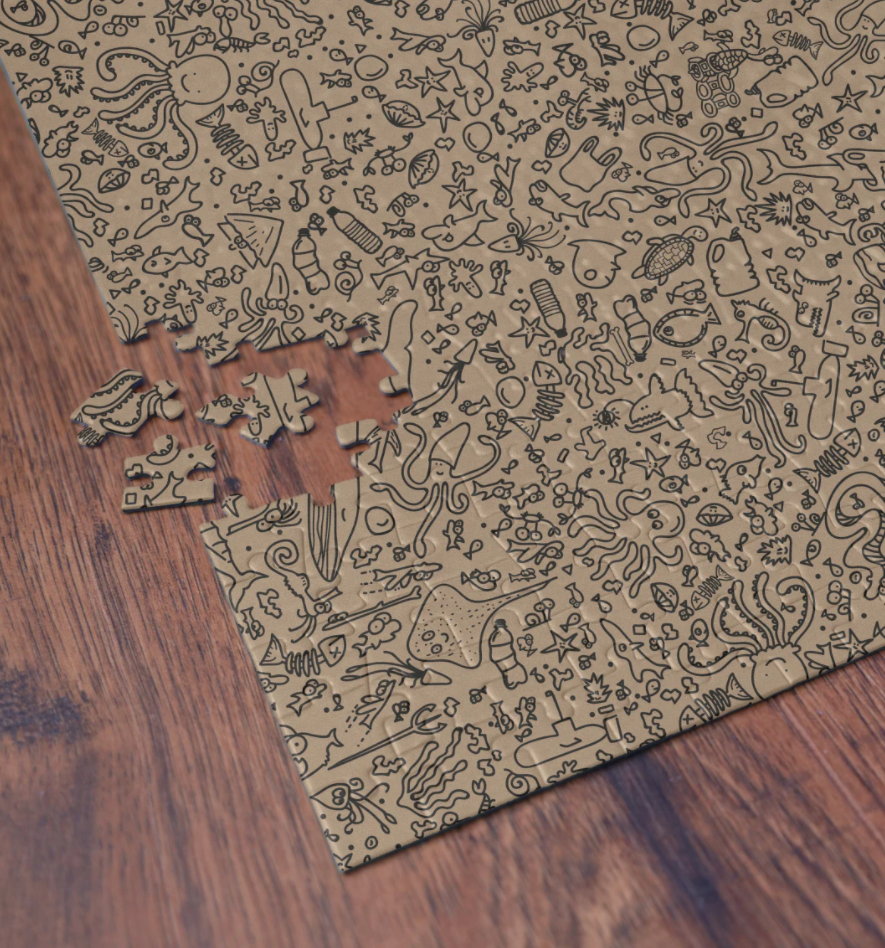 When we stumbled across this bad boy, we just couldn't resist including it in our list. This jigsaw from Rapanui is impossibly ridiculous, hence the name 're-jiggulous'.
It is made to puzzle even the most hard-core of puzzling pros. Know anyone who loves a challenge?
It is sustainably designed from recycled cardboard and printed with a cool marine-inspired doodle.
£30 | Rapanui | SHOP NOW
9. Three month coffee subscription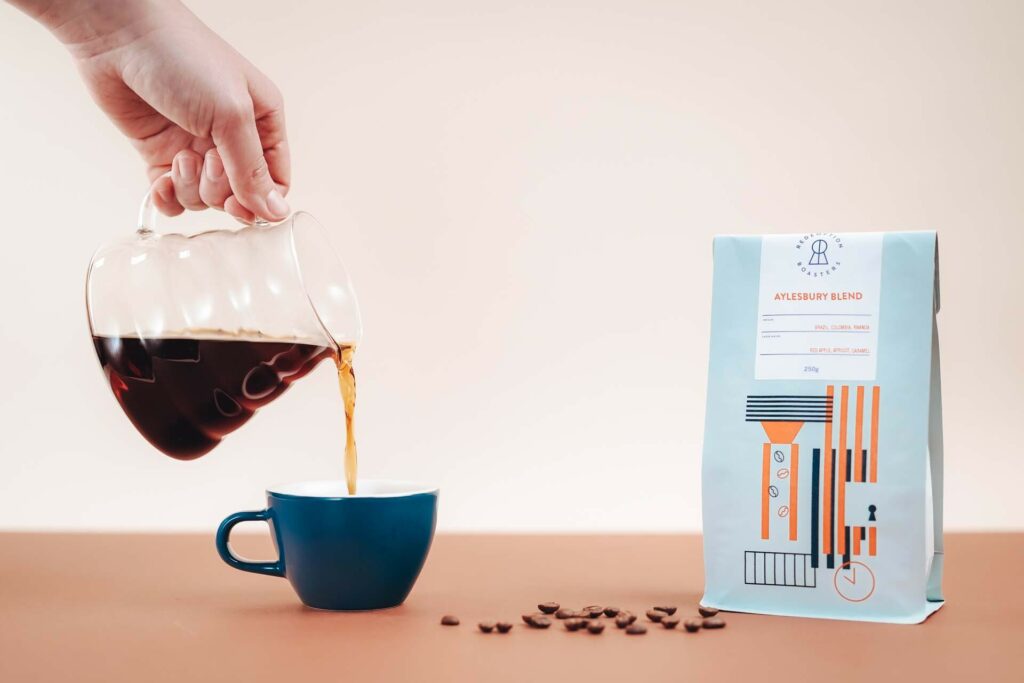 For the discerning coffee aficionado in your life, does waking up to fresh specialty coffee delivered directly to their door get any better?
Well, yes, if it's coffee from Redemption Roasters.
Redemption Roasters is a prison based roastery. It exists to provide alternative employment routes for people who are too frequently overlooked for work. Having a job is the single biggest factor that can prevent someone from reoffending, but prejudice, stigma and fear make it hard for prison-leavers to find work.
Their coffee is sourced from all over the world, including the Galapagos, with a preference for smallholder farmers. Where possible, Redemption Roasters also purchase coffee that aligns with their ethos – for example, a project called "Spirit of Peace" sees Colombian ex-combatants rehabilitated through productive work as smallholder coffee farmers. Everyone in the supply chain is paid a living wage.
From £34.20 | Redemption Roasters | SHOP NOW
10. The regenerative tea and chocolate box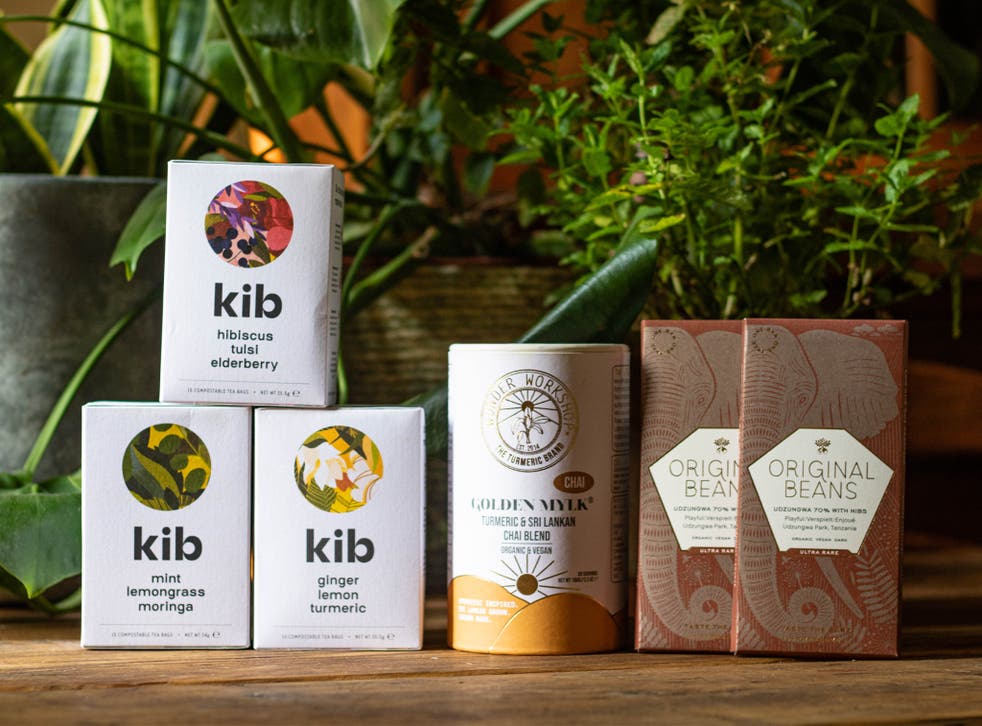 Tea, chocolate, turmeric chai latte blend… could one box contain any more delights for a cosy night (or weekend) in?
Kib Teas are all about making deliciously fragrant and flavourful teas, from regeneratively grown ingredients from Ethiopia, Sri Lanka, and Tanzania. This means the farming methods give more than they take from the soil and the environment. It also means they work with small farms, including many that are female-led and pay more than the minimum wage. Oh, and all the packaging is recyclable and compostable, too.
£35 | Kib Tea | SHOP NOW
11. Disco Sweatshirt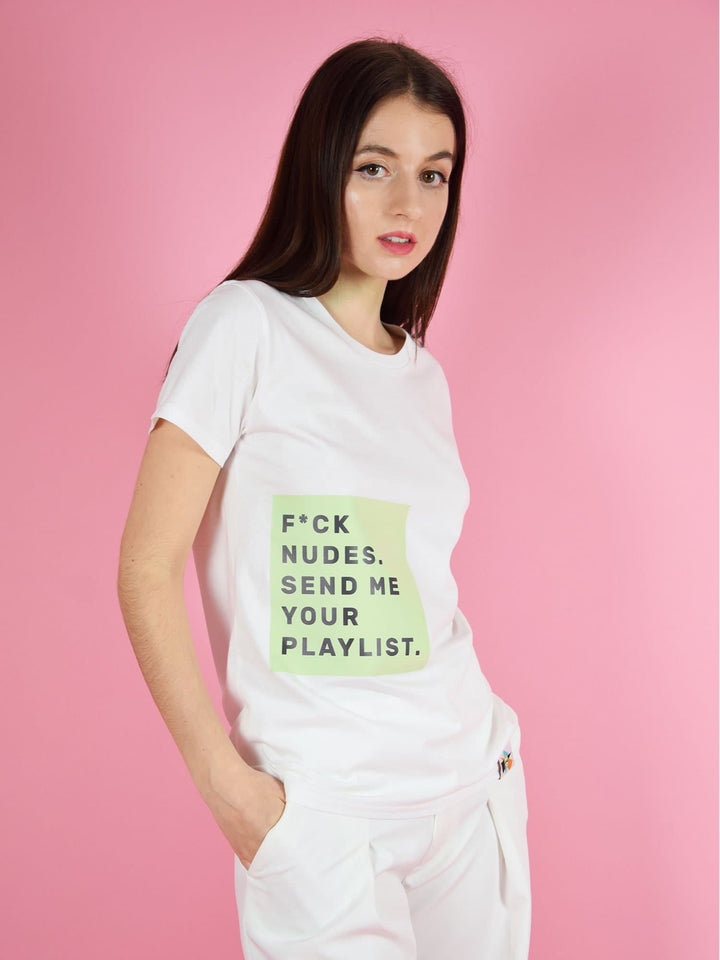 For a fun fashionista, this playful t-shirt from Blonde Gone Rogue might be exactly what you're looking for! Cheeky yet chic, this t-shirt is bound to make any giftee smile. It's made from 100% GOTS-certified organic cotton so it feels as good as it looks.
£38 | Blonde Gone Rogue | SHOP NOW
12. Charm Pendant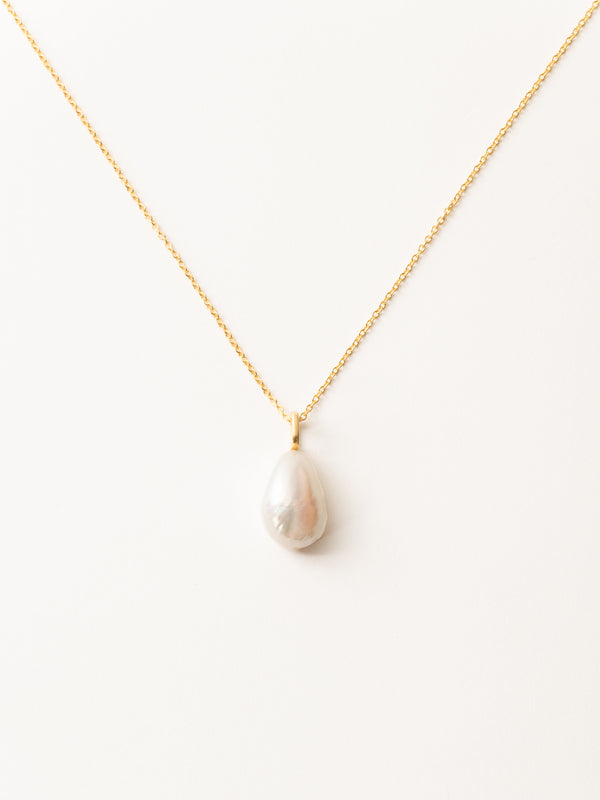 This removable charm, which can be added to either hoop earrings or chain necklaces, is a lovely versatile gift.
Made from reconstituted Pearl and Gold, this stunning pendant is handmade by Pooja, Praniti, Asha, Vimla and Rekha, at a Living Wage jewellery making co-operative in Jaipur, India. The co-operative receives £10.49 per sale.
£42 | Birdsong | SHOP NOW
13. Star Necklace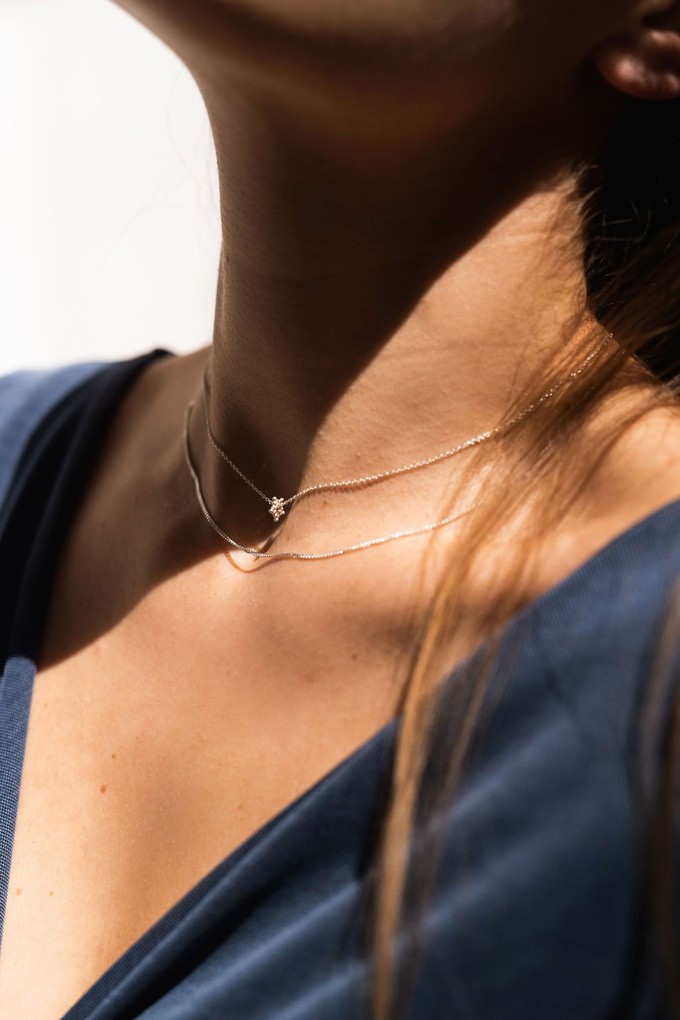 This beautiful silver Little Star Necklace is made by Solitude the Label, an Amsterdam-based brand founded by two sustainably-minded sisters. What better way is there to show someone you think they're a star?
Made from recycled silver, it's sure to be adored by any recipient who actively cares for the planet.
The necklace is slightly adjustable so can be worn as a choker necklace or a little lower onto the chest, however your giftee likes it best.
£42.50 | Project Cece SHOP NOW
14. Health and Beauty Gift Box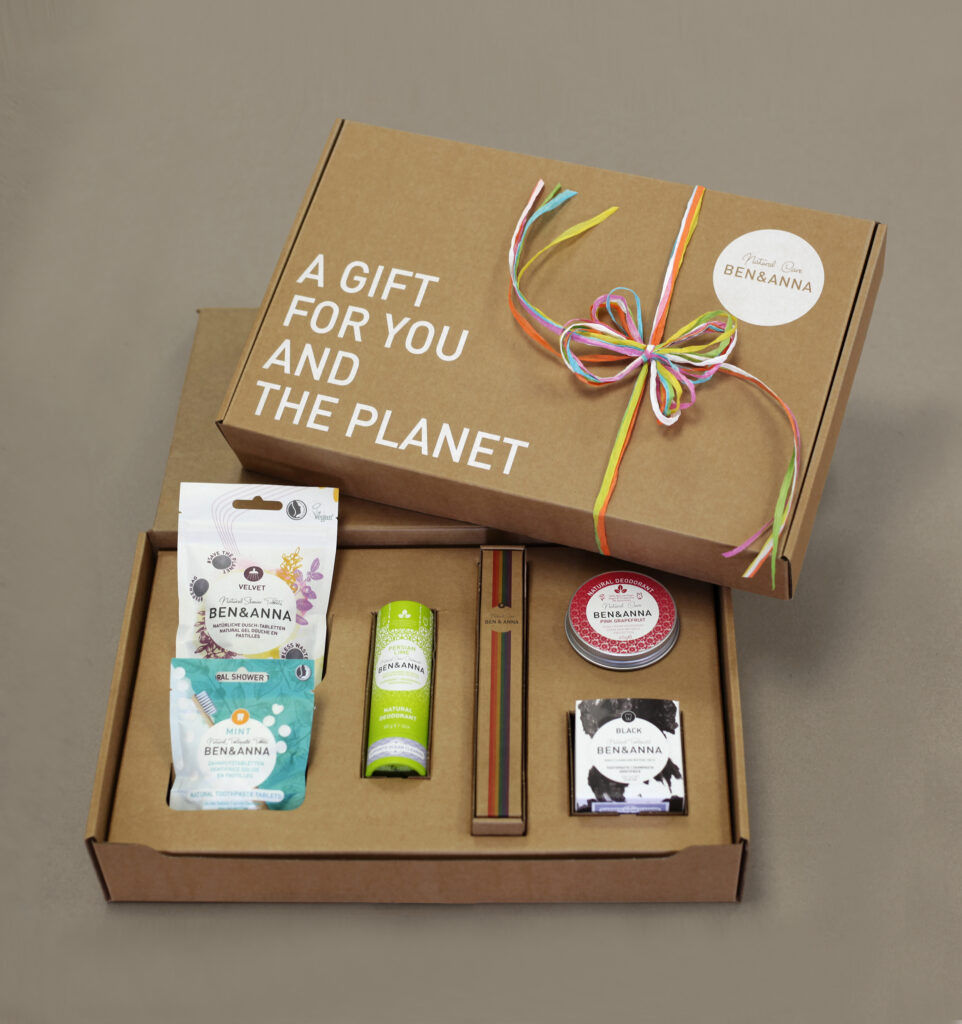 The Ben & Anna gift box is a sure-to-please, great-smelling pack, with a difference. For just £47, this sustainable goodie box includes six of Ben & Anna's best-selling all-natural vegan toiletries, including shower gel, deodorants, toothpastes and even a bamboo toothbrush. The items are perfect for the travel you plan to do in 2022.
There's also the option to curate your own bespoke gift box, picking and choosing your favourite bits.
£47 | Ben & Anna | SHOP NOW
15. Adaptable Wrap Top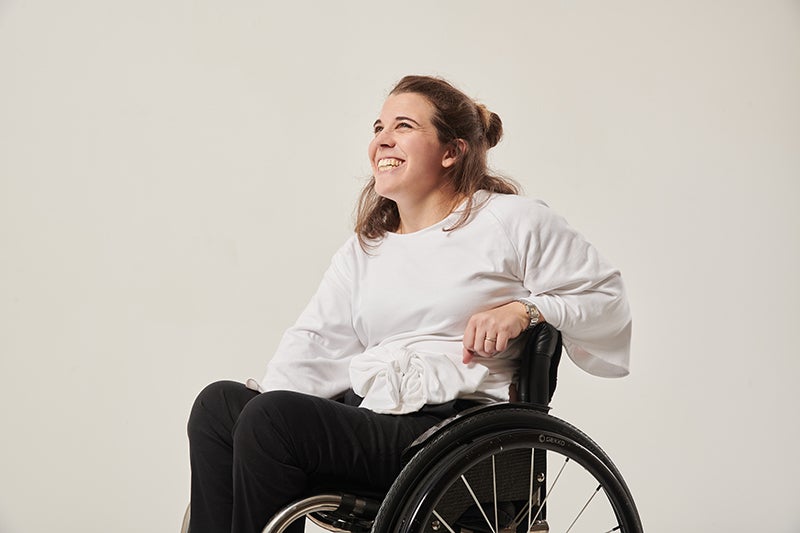 We love this great-quality and stylish wrap top from Unhidden.
Unhidden makes their clothing accessible for everyone. Their entire collection – from tops to dresses – is designed to be body inclusive, size inclusive and customisable for people with disabilities.
This top, for instance, is designed for discreet tube access and wheelchair users. It features a cute wrap design at the back, with long ties that can be tied either at the front or back. There are discretely concealed zips at the front for port access and openings in the side for tube access. The winged sleeves are a fun yet practical feature for arm movement.
It is made from deadstock jersey fabric sourced in Bulgaria. Unhidden make this top to order, so please purchase it as early as possible.
£55 | Unhidden | SHOP NOW
16. The Silken beauty box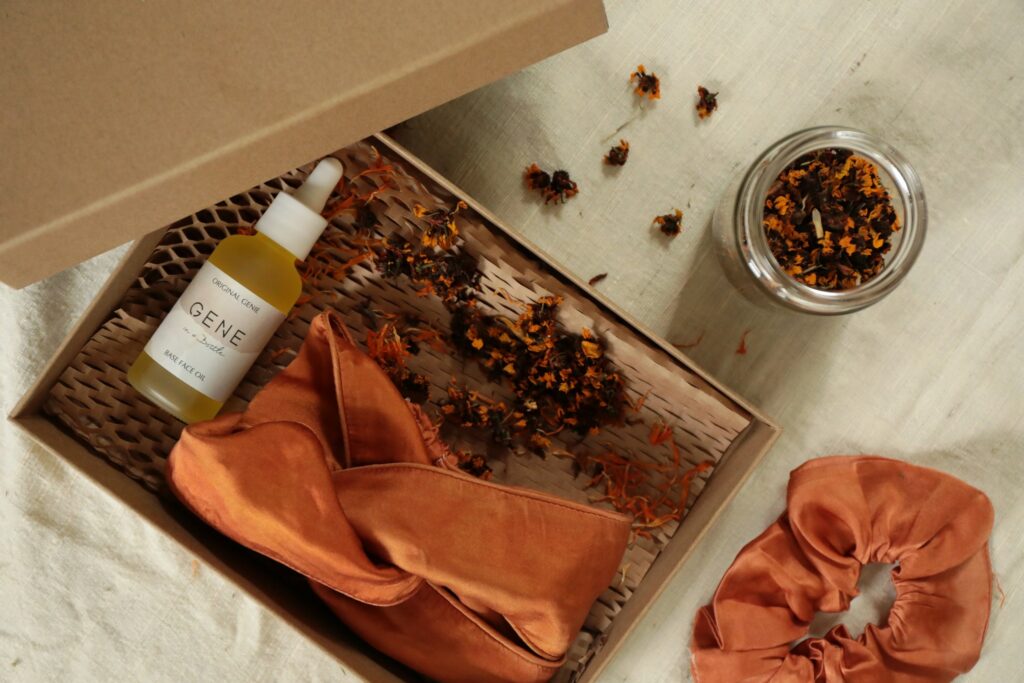 This beauty box by Lora GENE features a hydrating face oil with authentic white rose Alba from the Bulgarian Rose valley and a gorgeous bright orange headband made from mulberry silk, in the UK and dyed with plant-based dyes by Katrina Wilde.
It's perfect for someone who likes pampering and loves silk.
This is one of many divine beauty boxes by Lora GENE, so we do also recommend checking those out.
£55 | Lora GENE | SHOP NOW
17. Fire & Hide organiser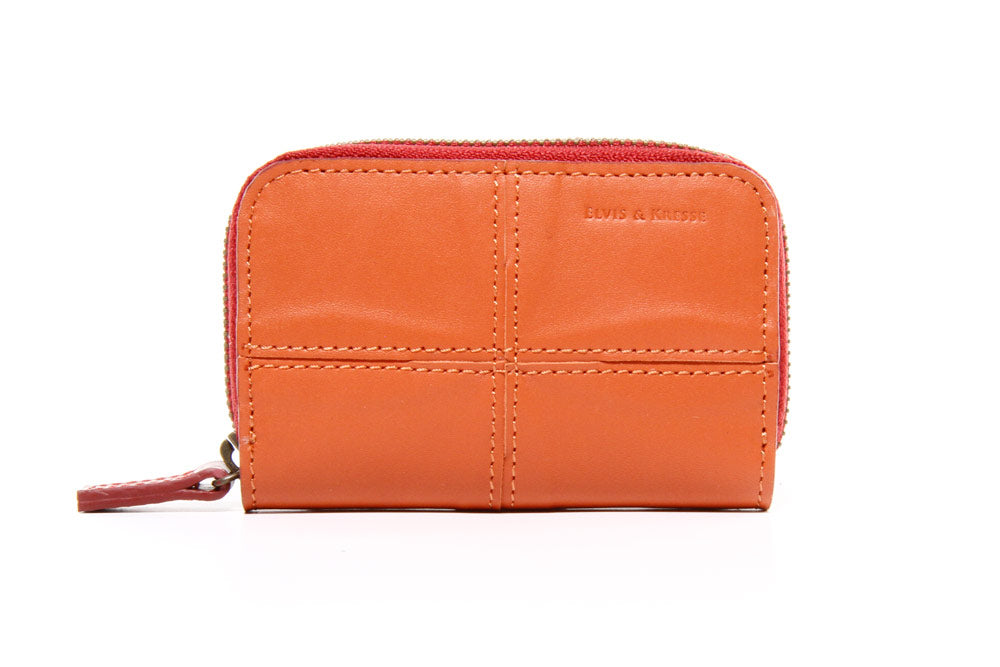 For the accident prone family member who is always losing their cards, this pocket sized organiser is the perfect practical piece to help keep their bits and bobs safe and tidy. It has a central zipped pocket perfectly sized for credit and business cards, keys, headphones, memory sticks, lip sticks (you get the point). Use it as a stand alone card holder or just pop it in your bag.
Elvis & Kresse are veterans at making great-quality sustainable goods. These organisers are made from hand-woven rescued Burberry leather and decommissioned fire-hose and lined with reclaimed parachute silk.
£60 | Elvis & Kresse | SHOP NOW
18. Chumba Sweat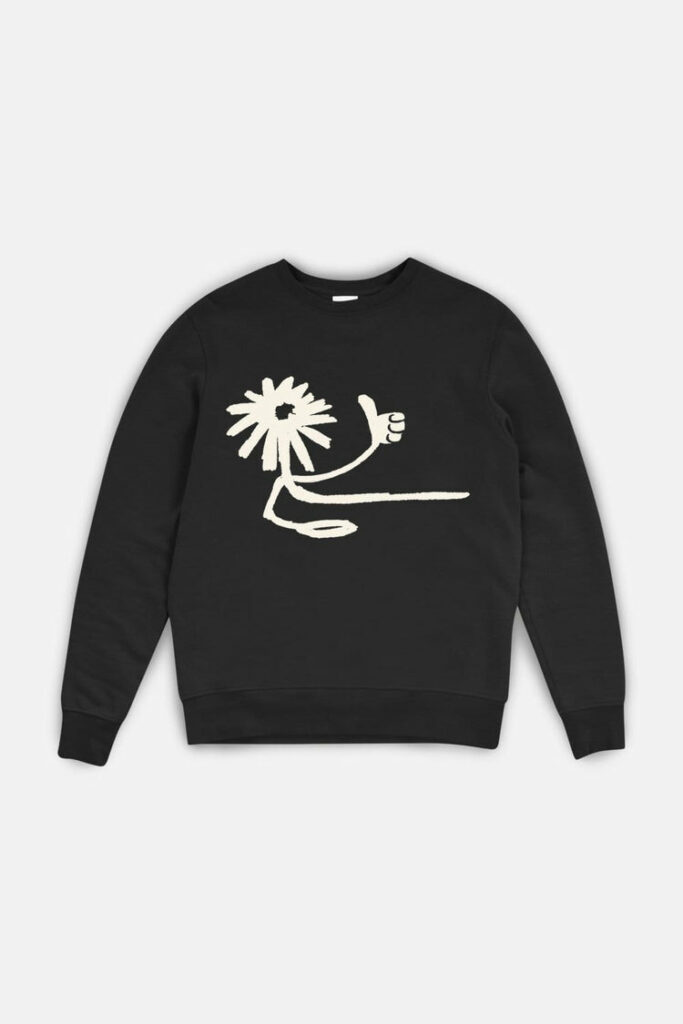 Hunting for a something hipster? We're a fan of this Chumba Sweat from WAWWA. Made from 100% GOTS organic cotton and printed using water-based inks, this sweatshirt is as fun-loving as the flower on its front.
£60 | WAWWA | SHOP NOW
19. Disco Cult Sweatshirt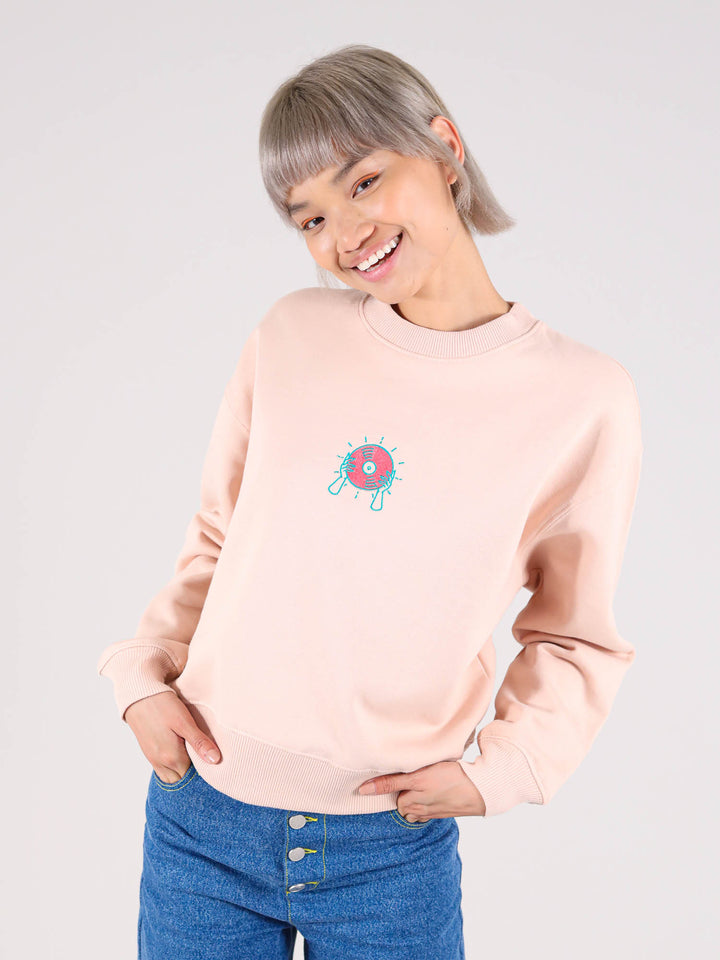 Cute, cosy and comfortable, this Disco Cult Organic Sweatshirt from Blonde Gone Rogue makes the perfect easy go-to gift! It's made from 100% GOTS-certified organic cotton and has is combed cotton on the inside, so it feels as good as it looks. The embroidered vinyl adds the perfect quirky and cool touch.
£68 | Blonde Gone Rogue | SHOP NOW
20. Ava Bamboo Lingerie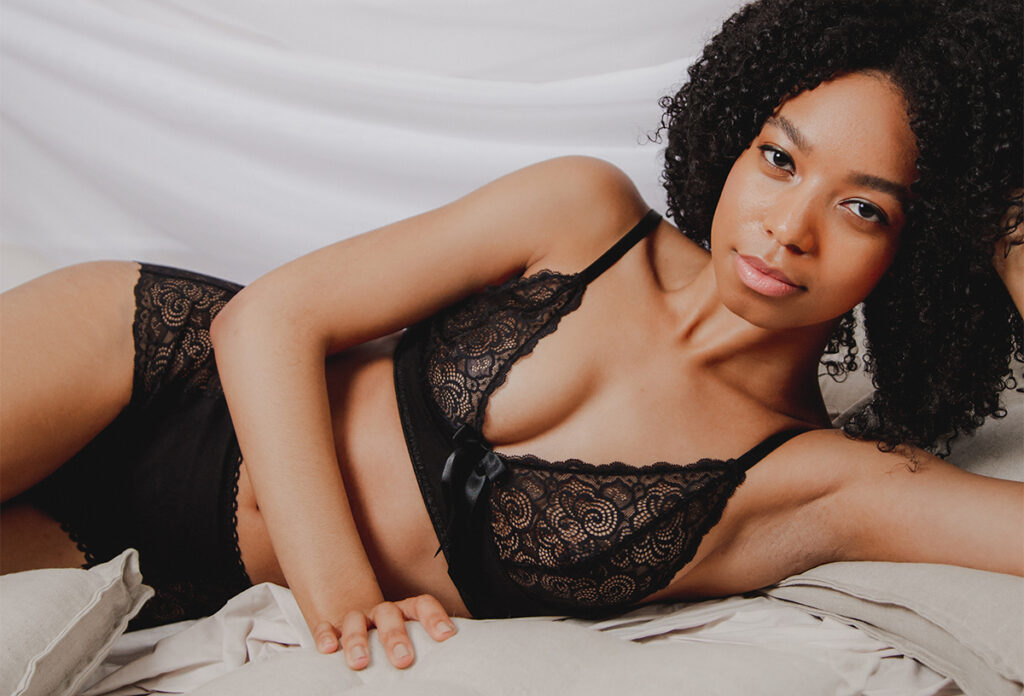 If you're looking for a classic set of lacy black lingerie, look no further than luxury lingerie brand, Ayten Gasson. We think this Ava Organic Bamboo Bralet and matching High Waisted Knicker are real winners.
Ayten Gasson prides itself on ethically producing high-quality handmade works of art from their boutique in Brighton. Their lingerie has been featured in some of the world's greatest fashion publications, including Elle and Vogue.
Of course, this Ava set is just a sample of their beautiful collection, so we definitely recommend browsing through their website.
Bralet, £68 & knickers, £48 | Ayten Gasson | SHOP NOW
21. Deco Buds all cotton Set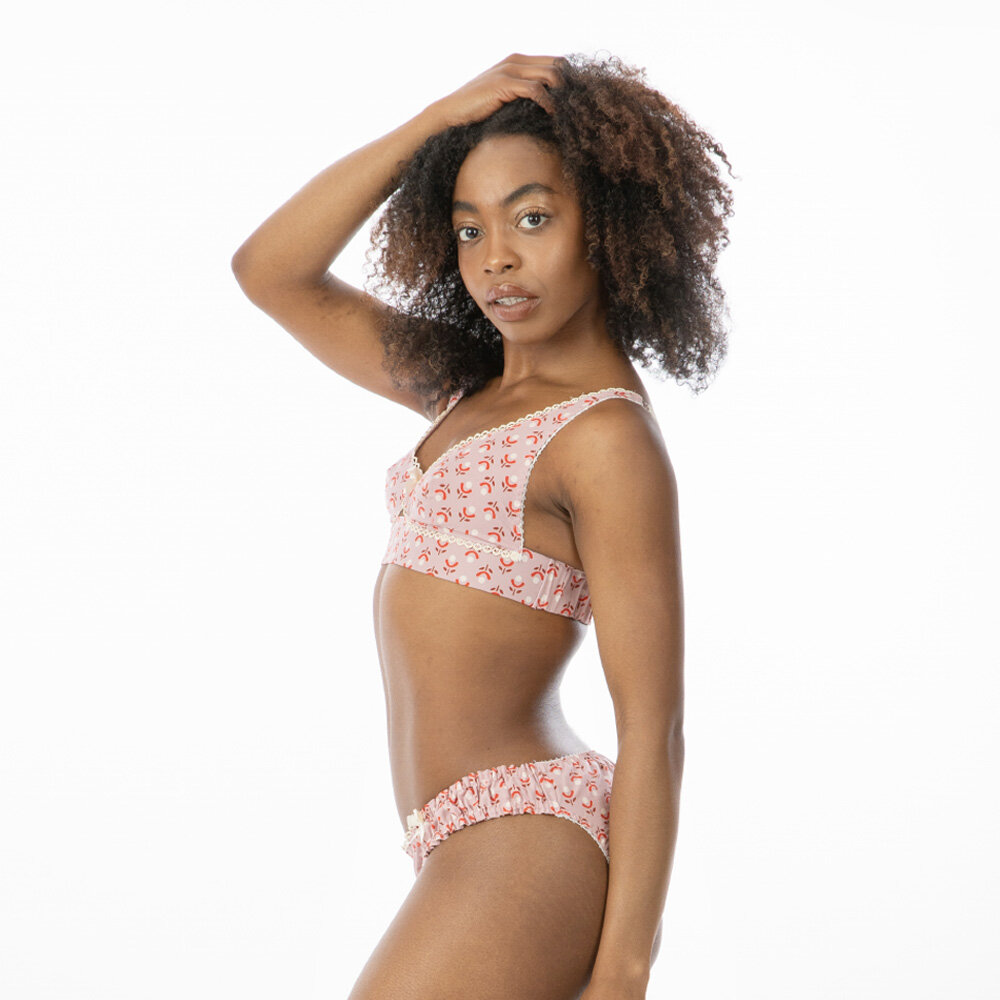 This adorable cotton poplin print bra with matching knickers are the perfect fun and flirty undies. Tailor-made in Buttress & Snatch's Hackney-based studio by talented lingerie and swimwear specialist, Rachel Kenyon, this intricate cotton set is completed with vintage Austrian cotton guipure lace detail.
£84 Bra & £44 knickers | Buttress & Snatch | SHOP NOW
22. Organic Bee Perfume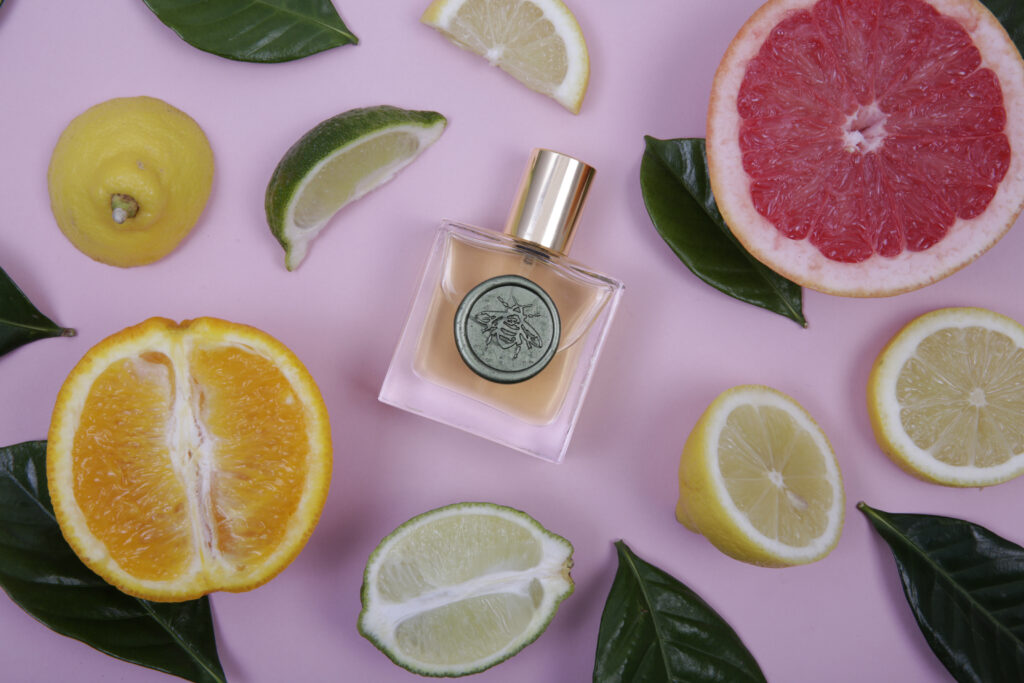 When you're at a loss with what to buy your loved one, perfume is a classic go-to gift. But, this isn't just any perfume…
This Organic Bee perfume from Gung Ho is 100% pesticide free and has a classic, refreshing, unisex natural scent.
Made in collaboration with ethical fragrance brand, Lovorika. This Dry Oil Parfum formula is non-greasy, long-lasting and hydrating for your skin. It's much gentler and healthier than the alcohol-based alternatives.
The perfume is made up of Soil Association certified organic essential oils and a natural EcoCert certified coconut oil emollient.
It's handmade in London and comes in a custom Gung Ho drawstring bag.
The perfume bottle itself is refillable. When you come to reorder, you can send it back and receive 10% off!
Top Notes: Bergamot, Sweet Orange, Lemon, Grapefruit and Mountain Pepper
Heart Notes: Egyptian Geranium, French Lavender
Base Notes: Cedar, Vetiver, Sandalwood, Coffee
£85 | Gung Ho | SHOP NOW
23. Ulumbi sunburst earring hoops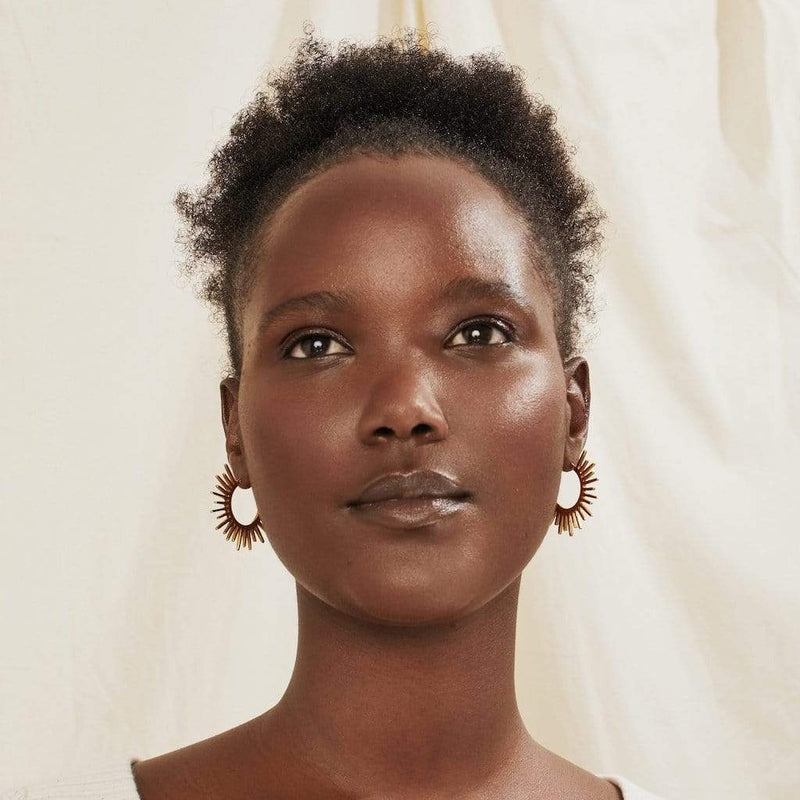 Looking for a gift for the light of your life? How about these beautiful sunburst earrings from Yala Jewellery?
Each ray on these striking earrings has been painstakingly filed by hand to create a sunburst motif, showcasing the talented craftsmanship of the Kenyan artisans who made them.
Yala Jewellery offers the chance to own beautiful African-inspired modern jewellery that creates financial opportunities for artisans working in the informal sector in Kenya.
All Yala's materials are recycled, reused or reclaimed. These earrings are made from recycled brass and are available with 24k (recycled) gold or silver plating.
£90 | Yala Jewellery | SHOP NOW
24. Acorn enamel studs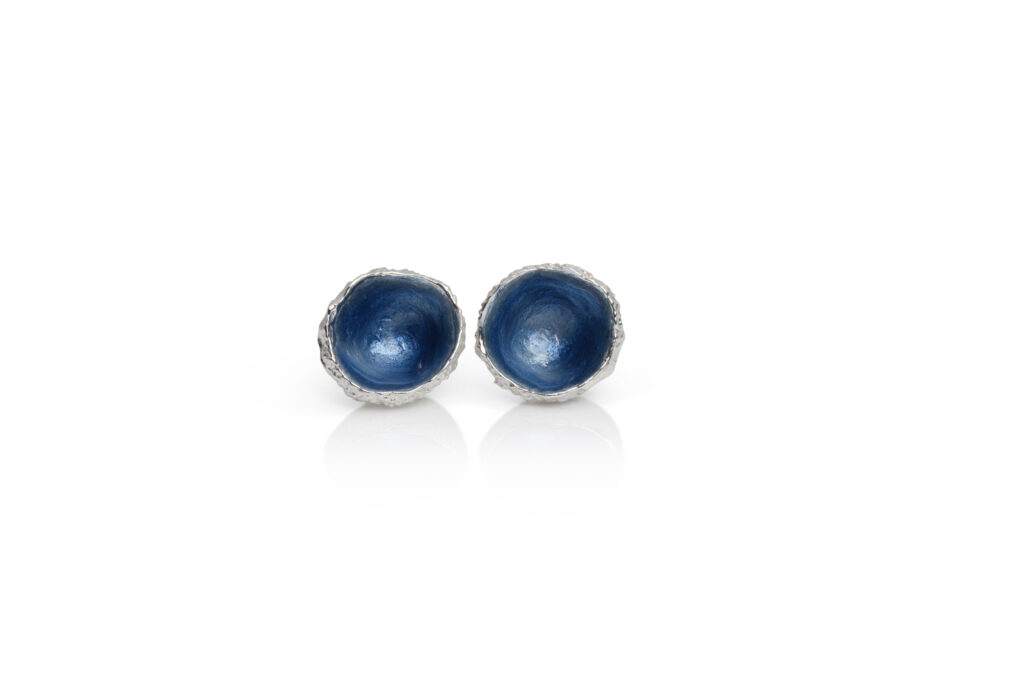 Looking for a truly unique and special gift? These mesmerising enamelled stud earrings by Eily O Connell are just that.
Designer and goldsmith Eily O Connell is heavily inspired by the natural world, and the studs feature a quirky acorn style cup shape.
They are created in an array of stunningly frosty tones, including the pictured 'Misty Sea', making these earrings a wonderful present all-year round.
Handmade, and enamelled by Eily in her Bristol based studio, these hand-painted earrings are crafted in recycled solid silver and then the enamel has been carefully fired inside the acorn.
What makes Eily O Connell jewellery even more special is that it is made with sustainability in mind. O Connell prides herself on crafting her pieces using high-quality, ethical and well sourced materials.
£105 | Eily O Connell | SHOP NOW
25. Heart embroidered sweatshirt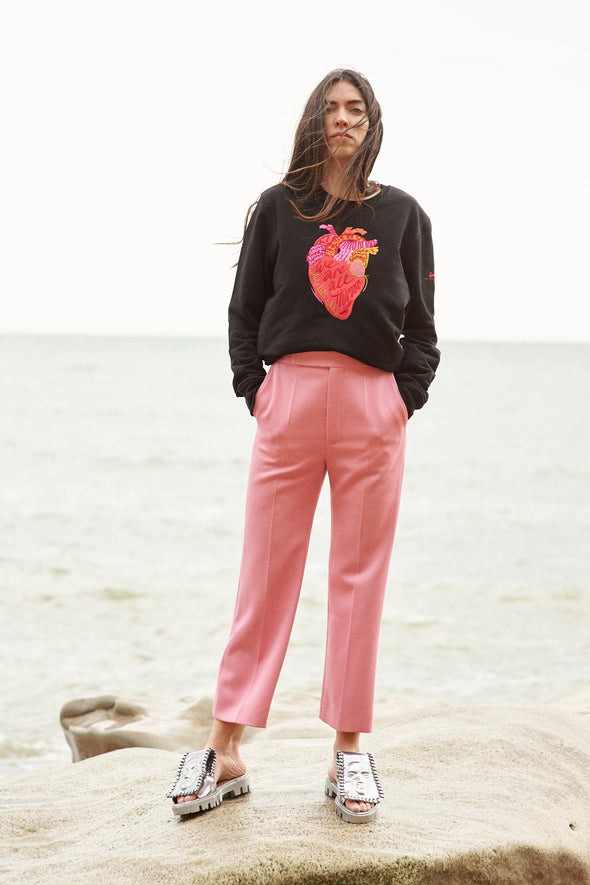 This beautifully creative unisex sweatshirt illustrates the human heart embroidered with the words, 'We Are All Human', translated to many different languages.
Their message is this: "We are all human, and we all have a heart. Let's use it and become part of The Worldwide Tribe."
In keeping with that, 10% of the profits made from this sweatshirt are given to The Worldwide Tribe charity.
Sustainability alongside social justice is at the heart of all Gung Ho's designs. They use sustainably sourced materials: 85% Organic Cotton and 15% Recycled Polyester. The sweatshirts are made in Bangladesh in a Fair Wear Certified Factory and embroidered in Oxford supporting small local businesses.
£120 | Gung Ho | SHOP NOW
26. Silk Slip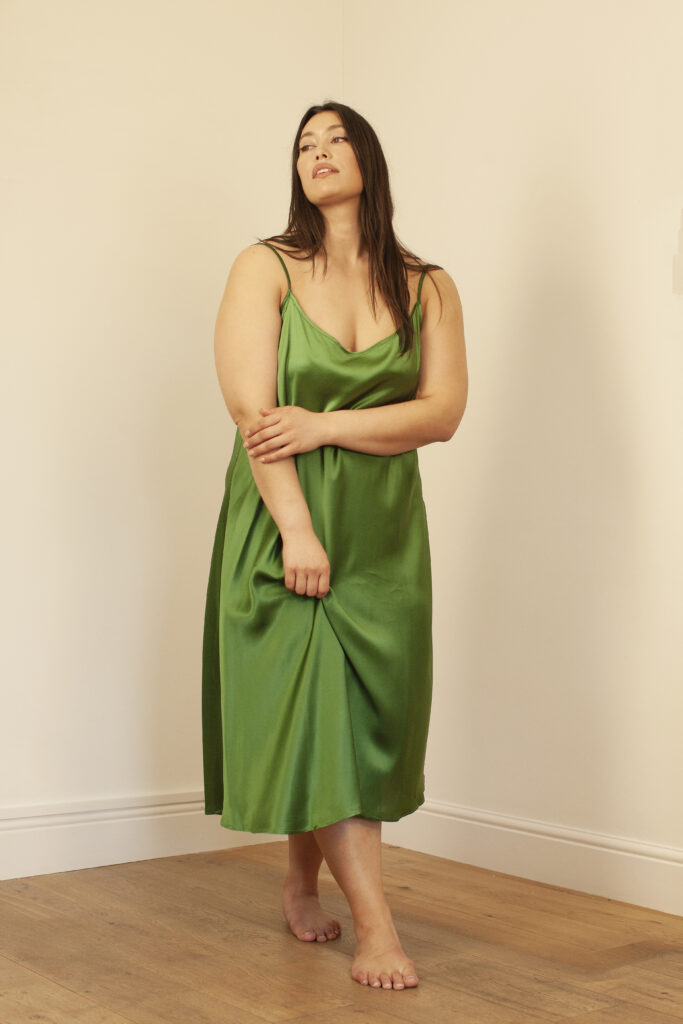 Lora GENE is a contemporary, forward-thinking London-based luxury womenswear label that is all about empowering women and taking care of the planet.
Their timeless and elegant 100% Mulberry silk slip, complete with a satin finish, is made to compliment all body shapes and sizes.
As a brand, they prioritise minimising their use of resources and eliminating waste in every stage of the product life cycle. For instance, their slip dresses are made to order in their studio using material sourced from local London silk suppliers, both reducing their waste and carbon footprint.
This stunning statement slip is available in several shades, including 'emerald' (pictured), 'rose', and 'lavender'.
Let's just say, this is the type of nightgown you want might find yourself going out in…
£119 | Lora GENE | SHOP NOW
27. Statement Seasonal Earrings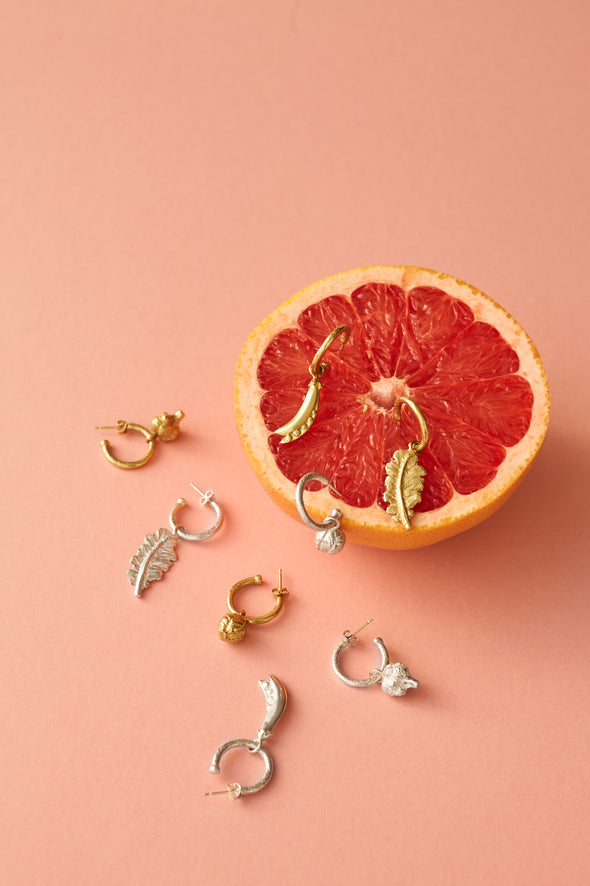 Know any veg lovers who would rock a pair of funky earrings? These cute and quirky Protein Charm Hoop Earrings by Gung Ho might just be the perfect find.
Made in collaboration with Charlotte Chalk, a Devon-based sustainable Jeweller, these dainty hoop earrings are hand-carved from recycled silver. With a gorgeous texture to the hoop itself, paired with the intricate details of these veggies, your lucky recipient will fall in love!
You can even mix and match to make your perfect pair: choose from a pea pod, broccoli, kale or brussel sprout.
Even more reason to adore these vegtastic statement hoops? They were designed to inspire and remind people that eating more plant-based is one of the everyday changes we can take to lower our impact on this planet.
Plus, £5 of every purchase goes towards charity.
£120 | Gung Ho | SHOP NOW
28. Najac Tencel boiler suit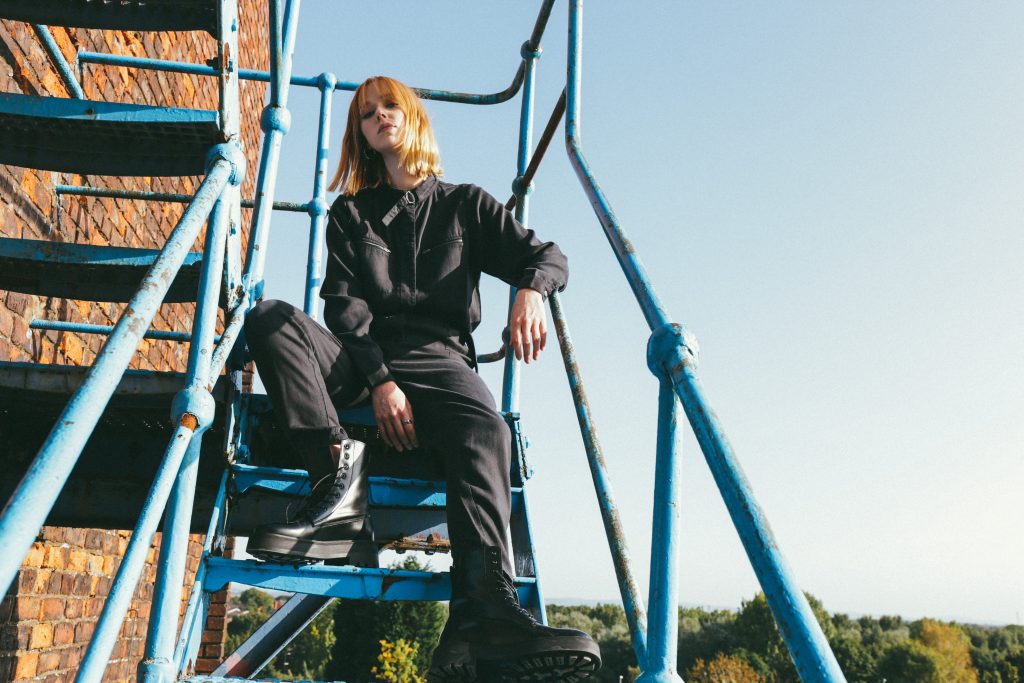 If you're at a loss shopping for someone who is super trendy and cool, this Tencel boiler suit is a winner. A simple statement piece it may be, this garment is not without intricate attention to detail. It features a collar closure with strap and D-rings, large buckle belt, a button through front, gunmetal hardware, plenty of patched pockets front and back, and VILDNIS signature stitching.
This is also the perfect versatile outfit to take city-dwellers from day-to-night.
£135 | VILDNIS | SHOP NOW
29. Golden winged cacique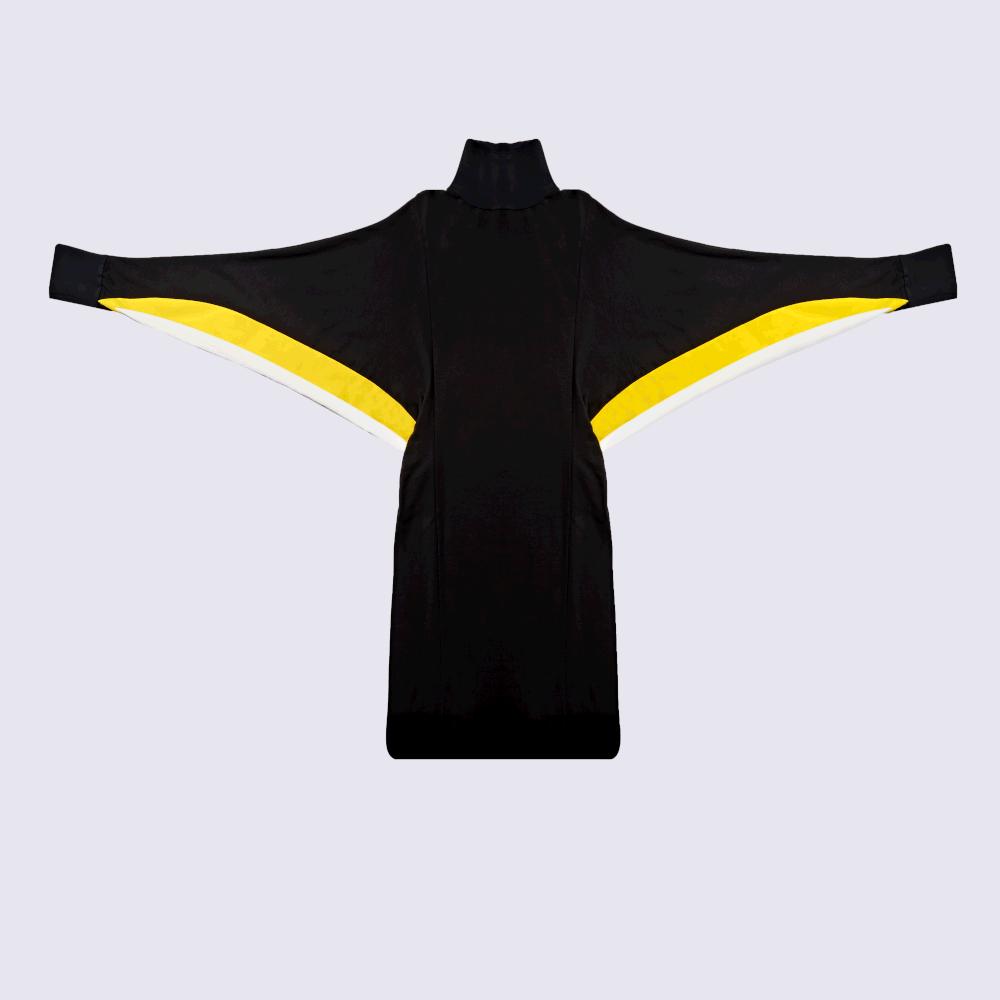 This is technically sleepwear, and definitely loungewear, but it's too fabulous to be confined to the bedroom.
Super-comfortable and stretchy, the golden winged cacique is sure to be a loved wardrobe treasure. The winged sleeves offer glimpses of bright yellow, creating a striking design. The dress is made in Italy by a family-run atelier, from GOTS (organic certified) jersey and is organically dyed.
Leticia has worked at the intersection of design and social change for more than 14 years, and her brand champions taking time to rest, to embrace comfort, and being present in the now.
£150 | Leticia Credidio | SHOP NOW
30. Farm Safari and overnight stqay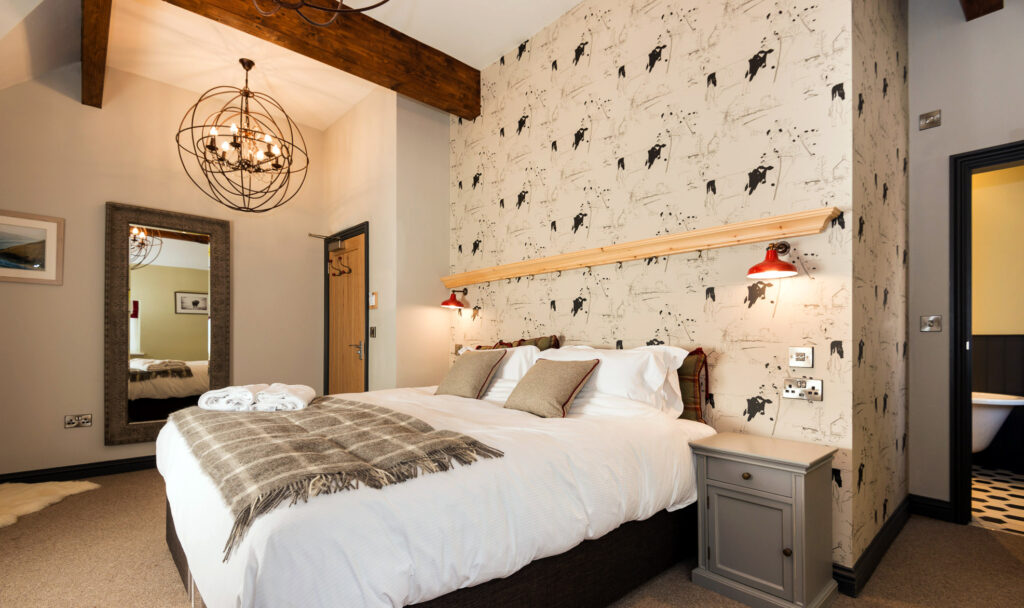 Know someone in need of a relaxing trip away? How about a quiet getaway, indulging in great organic food and long wildlife walks in the Wiltshire countryside?
Helen Browning's Farm Safari and Overnight Bundle for two includes a one night stay in their Royal Oak Hotel, complimentary breakfast and a two-hour farm safari around 1,500 acres of organic farmland.
Your giftee can book their stay online at their convenience – their safaris run all year round.
£180 | Helen Browning's | SHOP NOW
31. Patchwork Print Maxi Dress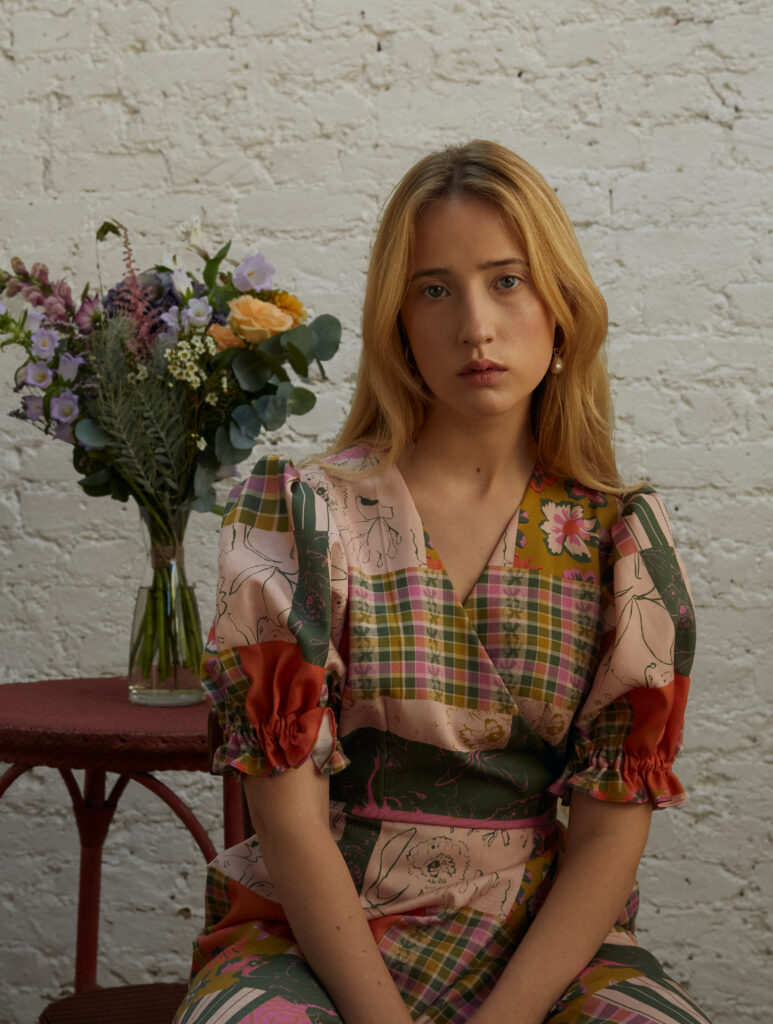 Looking for a romantic dress for a modern lifestyle? This patchwork print wrap dress with puff sleeves by Birdsong is just that.
This dress comes with adjustable ties for changing bodies and deep pockets (because everyone loves a dress with pockets). You can choose between two different lengths, a standard midi for some extra flare or a more versatile shorter style.
It's made from Tencel, an eco-friendly material derived from renewable wood sources in a closed-loop system.
What makes this garment even more spectacular is how it's produced. Birdsong creates sustainable and ethical clothing, made by expert women makers facing barriers to employment in the UK. They've generated more than £100k in revenue for women's organisations and the low-income women they support, since they were established in 2014.
This dress specifically was expertly crafted by Fatheha, Malika and Mitalie from the Stitches In Time community arts workshop in East London.
£210 | Birdsong | SHOP NOW
32. Mini Solar Watch Gift Set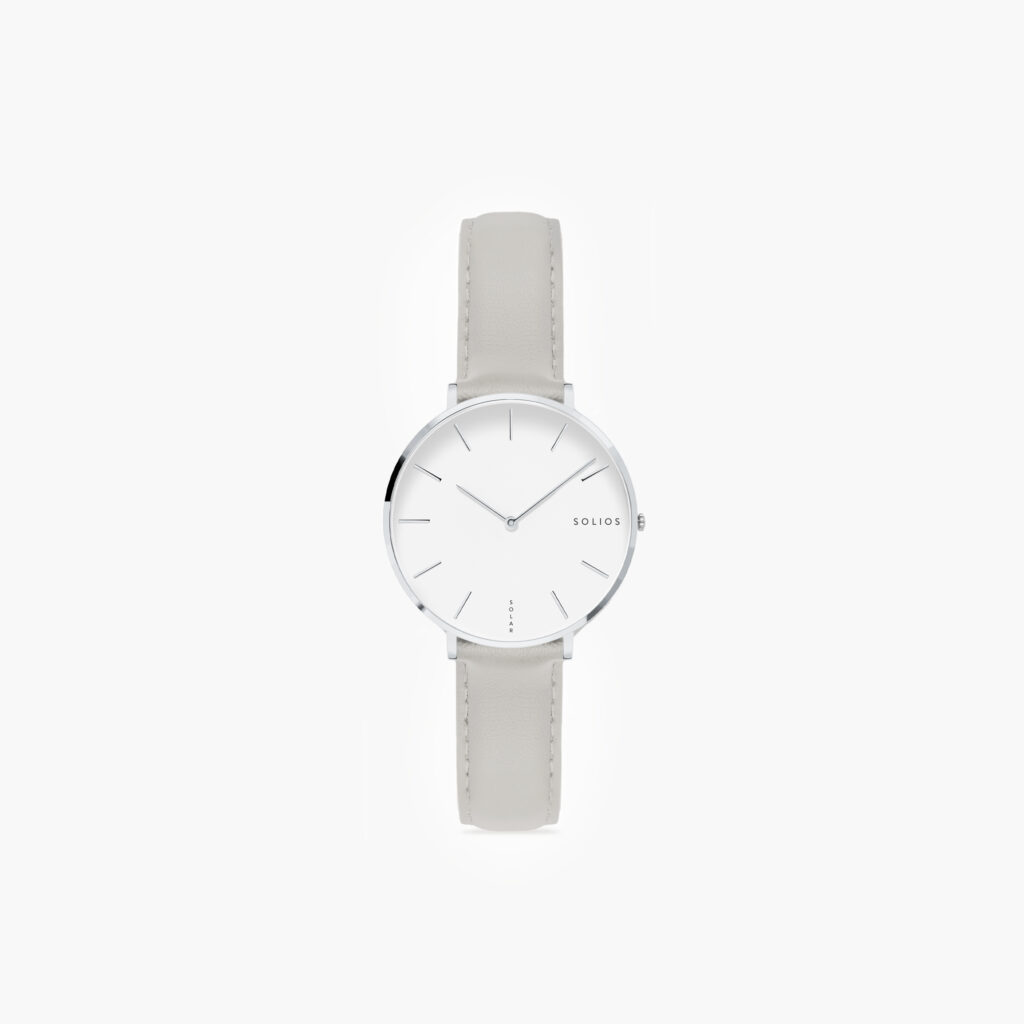 There's watches and then there are Solios Watches – a collection of stylishly minimalist watches featuring an innovative solar design perfect for the urban, environmentally conscious woman.
These watches are all powered by clean, renewable energy (solar) and built with components that are eco-friendly. They also use plastic-free packaging. They are the first and only B Corp Certified watch company.
Solios Watches has recently launched their new 'Mini Solar' watch of a smaller, even sleeker design.
It features interchangeable straps made from vegan leather or recycled stainless steel, available in an array of colours. Powered by clean, renewable energy (solar) and built with environmentally-friendly components and materials, these watches are a great gift for the stylish and sustainably conscious.
A Mini Solar watch is available to purchase individually from £190, or in a Solios 'Mini Solar' Gift Set with two changeable straps from £217.00.
From £217 | Solios Watches | SHOP NOW
33. Fire & Hide Small Tote Bag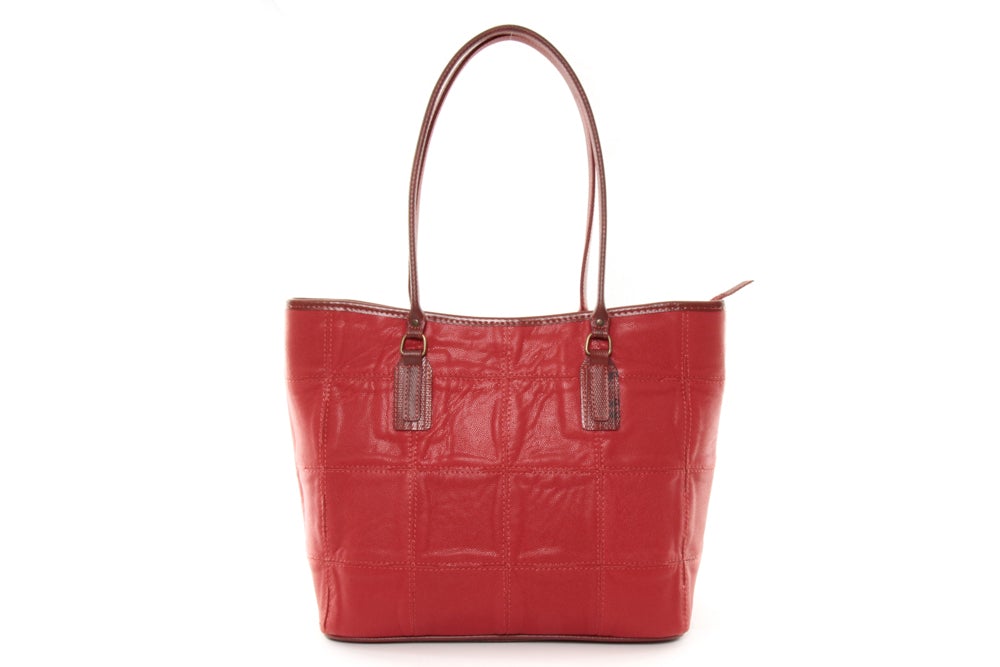 This timelessly beautiful and bold Fire & Hide Small Tote from Elvis & Kresse is a gift for life. Made from rescued Burberry leather and their signature decommissioned fire-hose, as well as lined with reclaimed parachute silk or rescued cotton from Burberry Mills, this bag is as durable as a bag can be.
To be worn as either a shoulder or hand bag, this beautiful yet practical tote is the perfect size to carry with you as you go about your day. It can accommodate some of the smaller laptops, an iPad, or simply your daily essentials. The bag has a zip across the top, for a tidy, secure finish and has 2 internal pockets, one with a zip closure.

It is available in an array of finite leather colours, ever-changing according to the type and quantity of leather off-cuts they have been able to rescue.
£245 | Elvis & Kresse | SHOP NOW
34. Stories Robe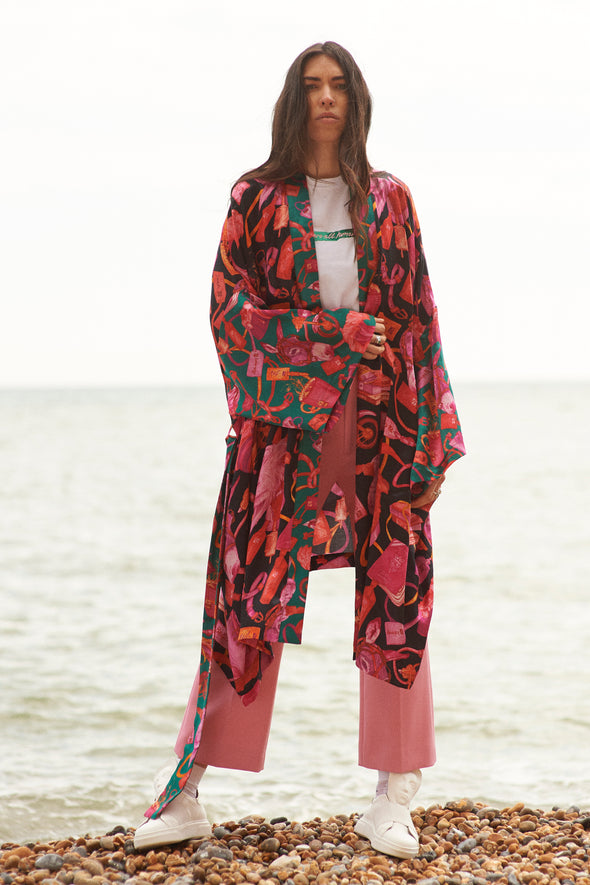 Perfect for lounging around the house or dressing up with a dress or your favourite jeans, Gung Ho's Stories Robe is as stylish and cool as they come.
At first glance, you might think it's beautiful print is purely aesthetic but, look a little more closely and you'll find an intricate pattern weaving together the individual stories of people who have lived experience of displacement.
In support of The Worldwide Tribe, Gung Ho donate 10% of the profits for every robe sold.
This wrap style is unisex, and is designed to have a relaxed and comfortable wrap fit for sizes 6 – 16.
Printed in Gloucestershire and handmade in London, the robe is made from Regenesis Light Satin which is made from recycled plastic bottles.
£325 | Gung Ho | SHOP NOW
35. The Walton Plus Cashmere Jumper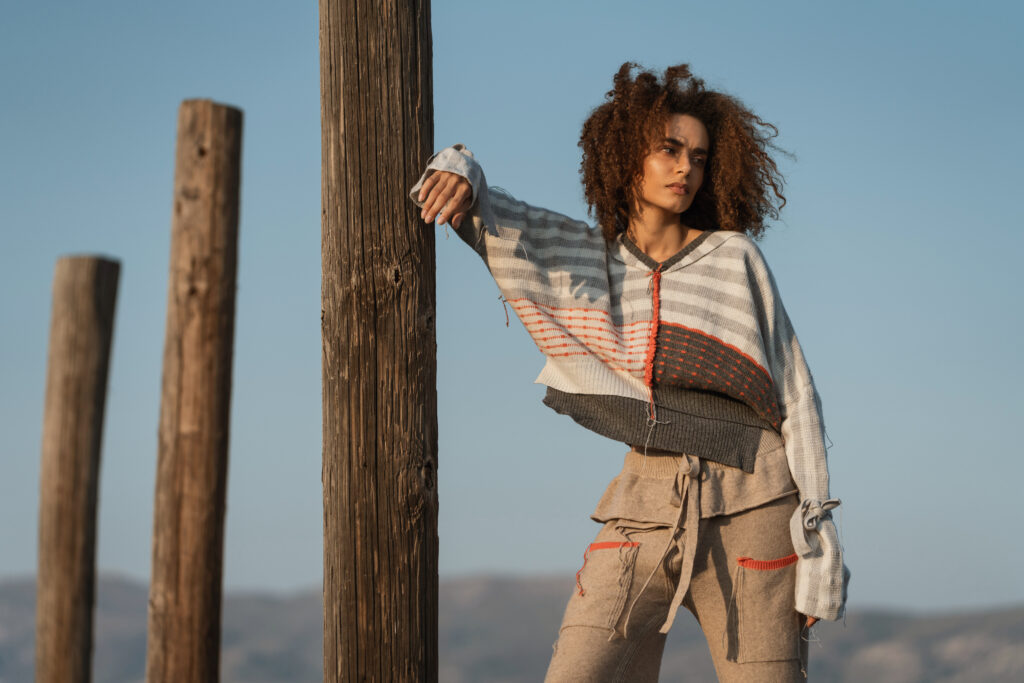 Looking for something out of the ordinary for someone extraordinary? Look no further than Valentina Karellas – a London-based knitwear specialist who specialises in bold statement designs made from surplus yarn.
Though we love all of her quirky designs, this super soft relaxed fit 100% cashmere jumper which marries ultimate comfort with style takes the cake. It's available in beige or grey.
£360 | Valentina Karellas | SHOP NOW
Main image: Birdsong