Have you heard of Green Friday? Apparently it's slowly (so slowly you'd be forgiven for not realising it yet) becoming the new Black Friday. It'll become apparent around the same time Cyber Monday is replaced by Giving Tuesday. So the optimists among us fervently hope.
The current reality doesn't quite give us reason to believe this might happen any time soon. Our lives have changed radically over these past couple of years. But, one thing that seems to remain immune is Black Friday. Retailers are already promoting online offers and our fingers – with not a whole lot else to distract them – are itching to spend, spend, spend. We say we're buying gifts for friends and family. But, we all know it's also an excuse to buy stuff for ourselves…
Every year, the buzz of the unmissable bargain makes us swear this top will never be one of those worn only once before becoming one of the 10,000 items of fast fashion thrown to landfill every five minutes. And those trainers will be essential come January's new fitness regime… And who can blame us, it's almost Christmas, right?
BLACK FRIDAY DEALS: TOO GOOD TO BE TRUE?
But, before you excitedly splash a load of cash, let's take a moment to consider what Black Friday is really about.
Is it truly a chance to save (you have to speculate to accumulate, after all) hard-earned dosh? Or is it just a weekend of buying things in the whirl of the high, before the inevitable low?
Most of us are savvy enough to know that prices aren't always as low as they appear. In fact, a recent Which? survey found that 98% of products were the same price or cheaper than their Black Friday price at other sale times in the year.
Even so, a lot of us still get caught up in this bizarrely addictive weekend without taking a moment to reflect on the true cost of these sales.
So what's the deal, then? (Pun completely intended).
Here's everything you need to know about Black Friday ethics.
BLACK FRIDAY: THE PROBLEM
Prolific tax avoider Amazon is largely credited for Black Friday's rise in the UK over the past decade. It is Black Friday's big winner, holding a mammoth 26% share of the Black Friday market in 2018. Second place went to eBay, which was nowhere near close, with less than 10% of total web sales, according to Ethical Consumer.
And it massively impacts small businesses. Ethical businesses pay taxes, pay their workers fairly and don't mark up their items by 300% – and still can't compete on price.
As Fashion Revolution puts it:
"Black Friday represents a sore spot in an industry that runs on overproduction. When we buy into the seemingly good deals, we send a message to brands that it's okay for them to thoughtlessly produce, at the cost of people and the planet, because we'll help them get rid of their stockpiles as long as they are discounted steeply."
It's estimated that it would take a major fashion CEO just four days to earn what a female garment worker in Bangladesh will earn in her entire lifetime.

Oxfam
And that's not to mention the environmental costs. Black Friday must be one of the least eco-friendly days of the year. There can't be enough space on the planet for us all to plant enough trees to offset our carbon footprints!
GREEN FRIDAY: THE ANTI-BLACK FRIDAY MOVEMENT
The Green Friday movement started as a protest against huge Black Friday discounting that many brands just can't keep up with.
And some ethical brands still champion this cause. They refuse to discount and even shut their shops for 'Buy Nothing Day' (see some examples below).
Some sustainable brands, rather than discount, offer to give more to the charities they already support year-round from their own pockets (see below).
And others still do offer discounts. They want to encourage us to spread the spending more equitably and make sustainable fashion more accessible (yup… see below).
So, how can you tell which brands are participating in Green Friday for the right reasons? And which brands are using it as the latest marketing ploy?
Well, the difference between the Green Friday gestures you'll find below and 'charitable giving' you may see from larger brands, is that all of these brands work hard day-in-day-out to ensure they are building a responsible business model. Green Friday is an extension of the work they do year-round.
Whereas, a quick Google will reveal the businesses built on an extractive model that exploits people and planet 365 days a year. They "give back" far less than they take. In these instances, Green Friday offers are more about getting us to spend more by easing our conscience as opposed to a genuine shift in business practice.
GREEN FRIDAY: THE ETHICAL BLACK FRIDAY REBELS
LORA GENE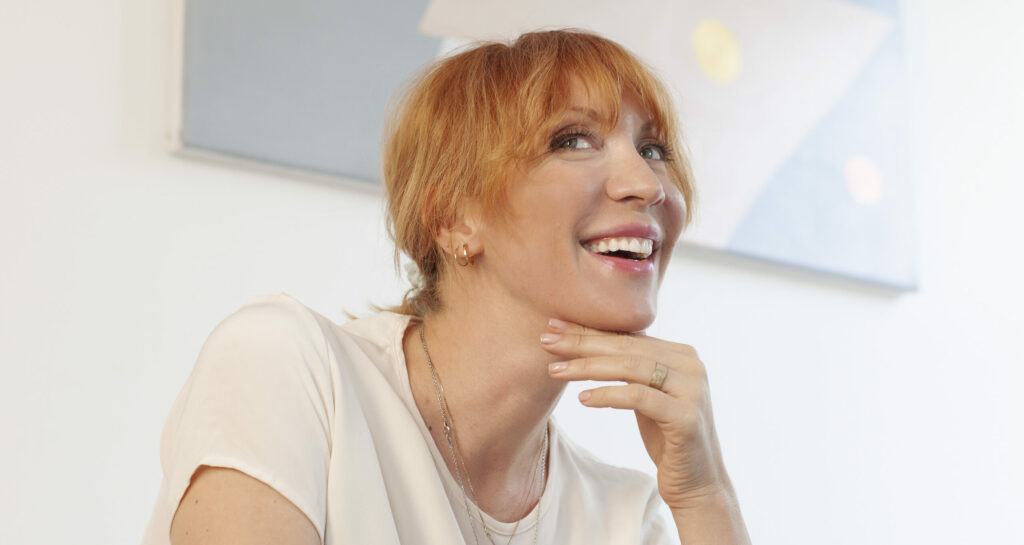 "Black Friday is a bitter pill to swallow for many small businesses. The decision to participate, particularly for ethical brands, seems like a double-edged sword," says Lora Petrova, founder of contemporary womenswear label Lora GENE.
So, this year Lora GENE will be offering Black Friday discounts. But the brand will also be matching the discounts they offer – and paying that difference directly to their garment workers.
As importantly for them, Lora GENE will also be inviting their customers to learn more about who really makes their clothes. Each day, between Monday 15 November and Black Friday on 26 November, they will be sharing the story of one of the Lora GENE craftspeople on their site.
Petrova passionately believes we need to stop seeing 'garment workers' as one mass of (exploited) people. To state the obvious, there is so much more to each person's identity than someone who sews clothes. But, their unique stories often get lost in the campaigning and our attempts to raise awareness of exploitation in fashion.
"Creating the link between consumers and craftswomen, as they share the history of their craft and, more importantly, their own stories beyond being the people that make clothes, is so necessary," says Petrova, who will be using her platform to amplify the voices of 12 women in her supply chain.
ELVIS & KRESSE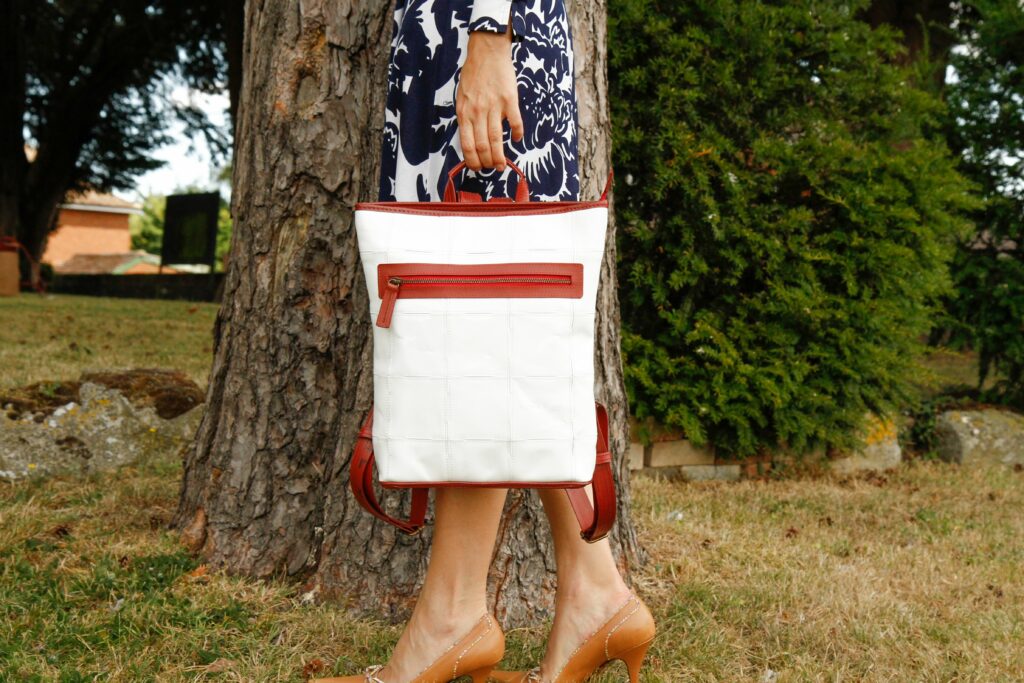 "No sales this year. Same as always." Kresse Wesling, co-founder of the iconic accessories brand Elvis & Kresse, is insistent.
"What I would love to see is a world in which everyone was paid a very good salary, treated fairly, and everybody could afford to buy things that are priced appropriately," she says.
"The reason that we do not hold sales is that we make everything available at the best possible price all year round. We do not want to fuel things like Black Friday, or discount days which leads to overconsumption, unnecessary stress, overproduction, and then lots of unsold stock."
"Our team is highly skilled and well paid. We are an accredited living wage employer, even for our apprentices. For us, there is no point in making an environmentally fantastic product if it is then unethically produced. Our prices are essentially the minimum required to make high quality items in an ethical and sustainable way."
Elvis & Kresse donate 50 per cent of annual profits to charity. This fosters a business built on a positive culture 365 days a year.
And if you really want to buy something on the day, they always offer a 40% saving on their Leather Rugs. As long as you're up for weaving it yourself.
UNHIDDEN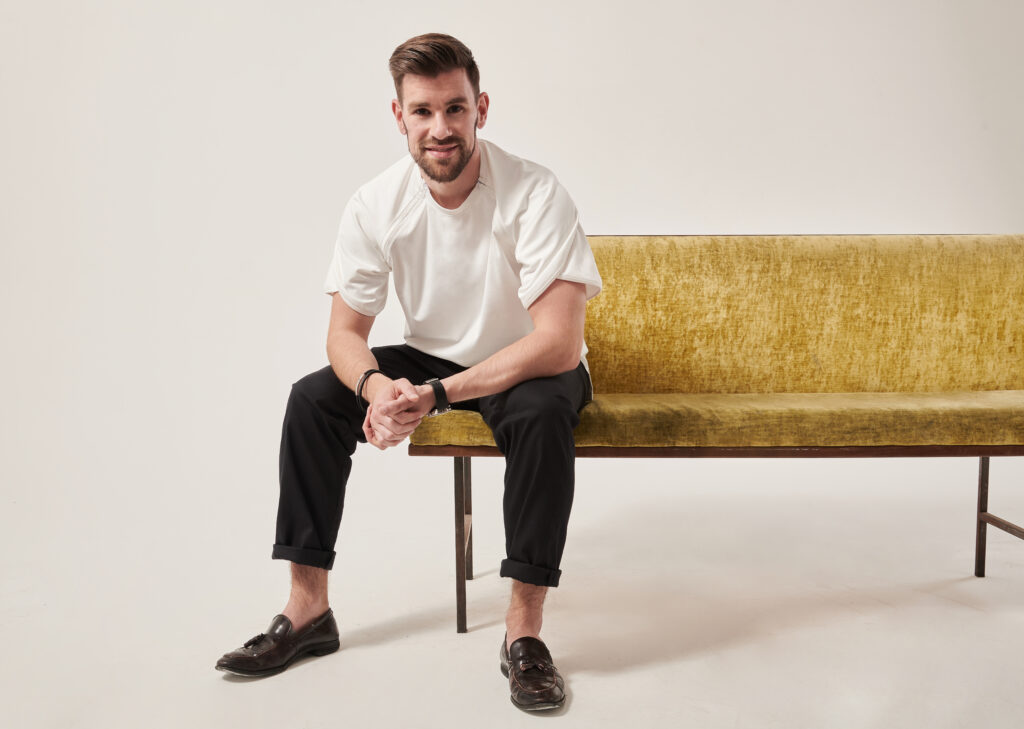 "Unhidden's adaptive clothing will never go on sale."
Founder Victoria Jenkins is clear about why: "If we could afford to sell for less we already would; we respect our customers too much to sell them the same clothing for less money at certain times of the year. That is a capitalist model we don't believe in."
GUNG HO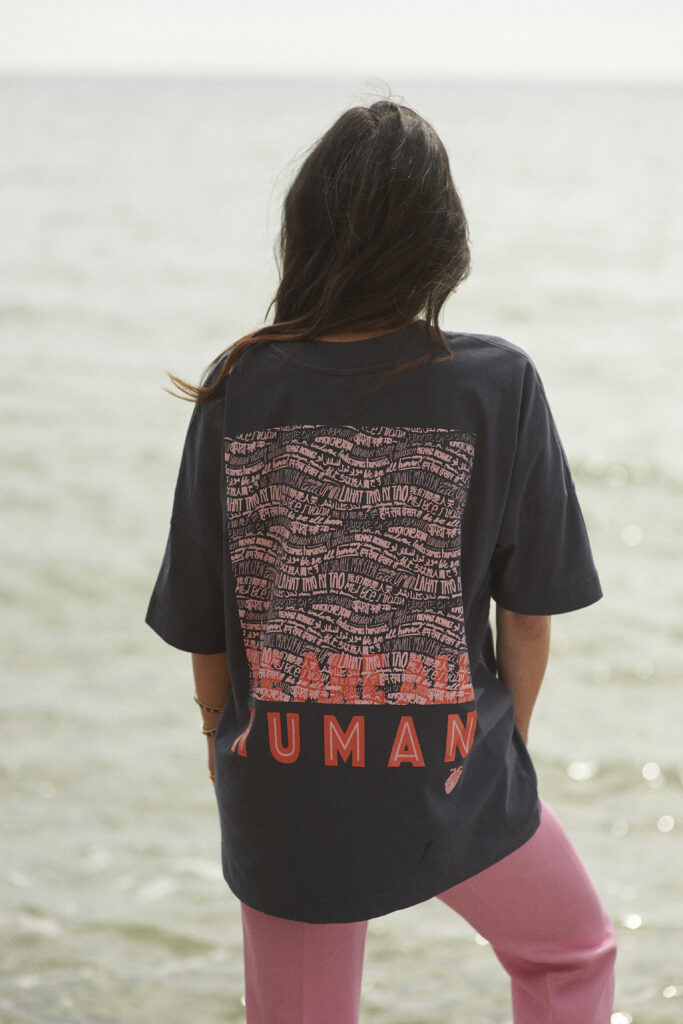 Statement fashion brand Gung Ho donate 10% of their profits to the charities they support all year, every year.
Instead of discounting for Black Friday, they are giving an extra 20% of all their sales to The Worldwide Tribe on top of their current charity donations – from their own small-brand pockets.
"No discounts, just more to charity!" says founder Sophie Dunster.
"Enough negativity, overconsumption and greed. We're channelling products that mean something, made with love while supporting one of our favourite charities doing incredible things in a difficult time. If you have had your eye on anything, Good Friday is the time to maximise all the good vibes."
Insider knowledge: Gung Ho do offer a few sale items from some of their older (and beautifully timeless) collections. These are available throughout the year.
BLOND GONE ROGUE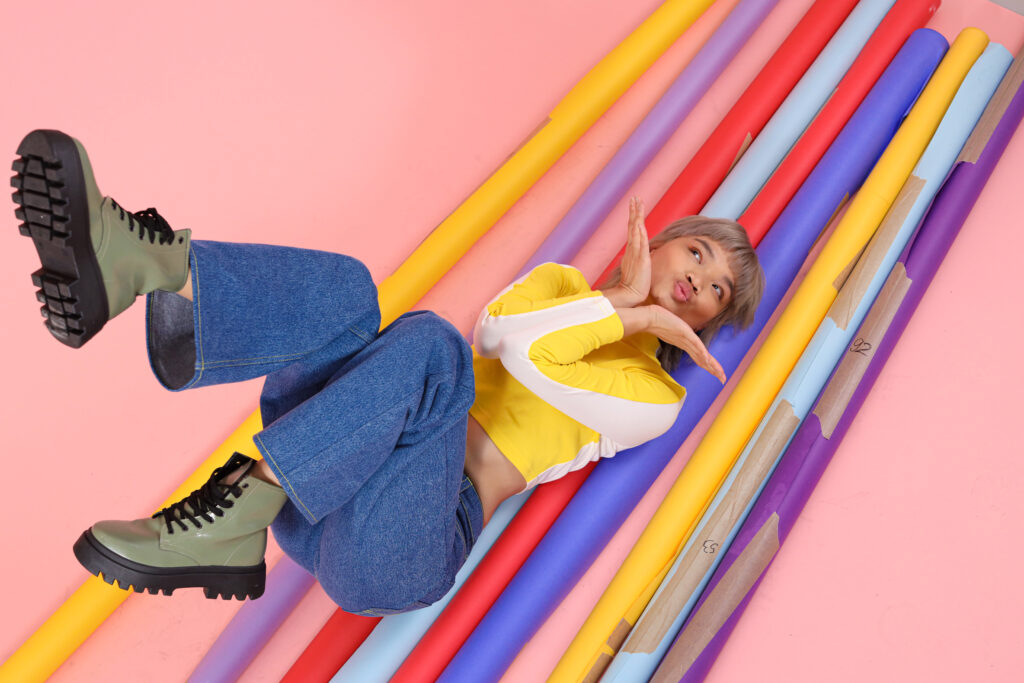 Is there such a thing as a sustainable Black Friday sale? Blond Gone Rogue certainly believe so.
"I think we have a slightly different take on sales compared to some of our fellow sustainable brands. We see sales as a tool to make sustainable products accessible to more people. Not only is sustainable fashion notoriously elitist, but higher prices make it difficult to drive fundamental change in the industry," says Gergana Damyanova, co-founder and CEO of Blond Gone Rogue.
As such, Blond Gone Rogue will be offering 30% off their products across the Black Friday and Cyber Monday weekend.
"It's nearly impossible for independent, sustainable brands to compete on price for the mass-consumer. But, sales are a great way to make our products more accessible to more people during that limited period," explains Damyanova.
"I, myself, have a list of brands that I totally love for what they do in the ethics and sustainability space. I would love to support and represent but find it too pricey to shop full-price, hence eagerly wait for sales periods."
ASKET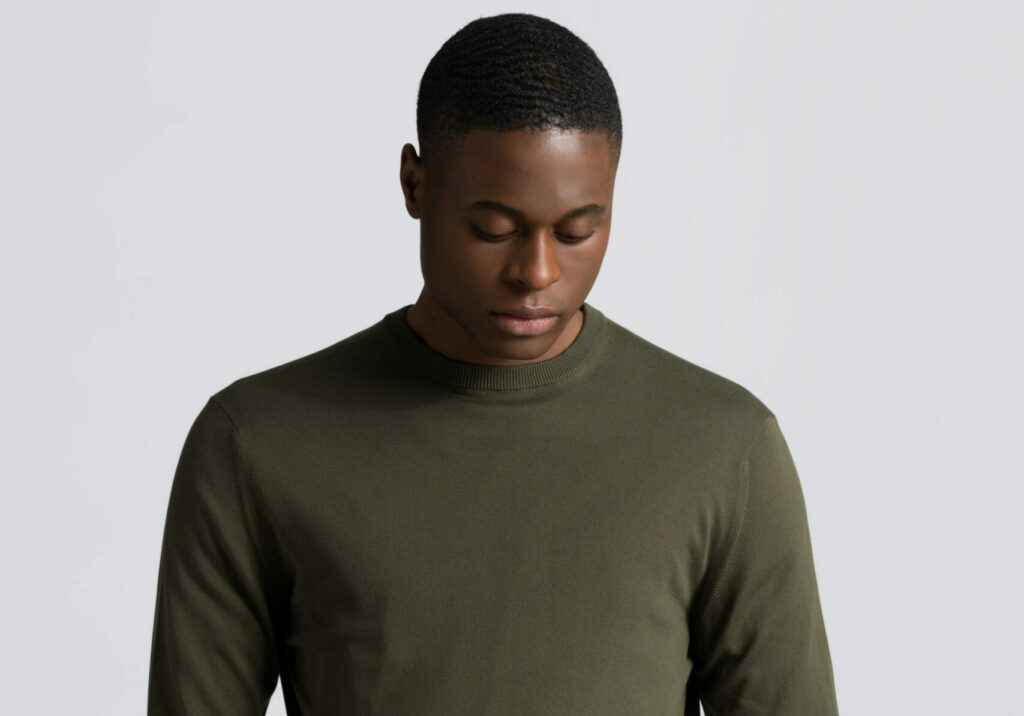 Slow fashion brand ASKET, however, are closing their online store for the fifth year running. They are also shutting their newly-opened physical store in Stockholm. Instead, they are choosing to point out the failings of the current fashion system with an Anti-Black Friday takeover.
"While other brands and retailers kickstart their biggest shopping weekend of the year through cheap sales tricks and extensive discounting, we're instead making a statement against a culture that encourages relentless buying – when in reality we already have enough," says ASKET Co-founder, August Bard Bringéus.
Founded in 2015, ASKET purposefully moved away from the industry's seasonal churn. Instead they make a permanent collection of mindfully produced garments – and set realistic prices in the first place.
"We're firm in the belief that if the industry adopted our model, the fashion industry could be just the same in terms of value but at a fraction of the production volume, and inherent waste", says Bard-Bringeus.
BROTHERS WE STAND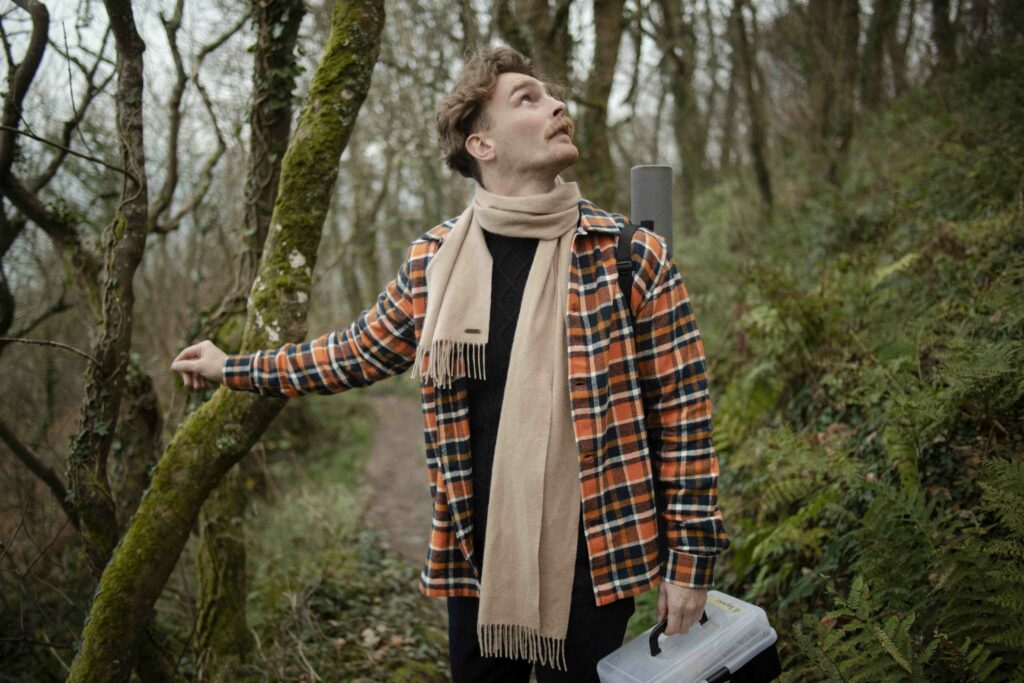 There's nothing to see here on Black Friday, either. Quite literally as Brother's We Stand will also be shutting up shop.
"We're taking a stand against the overconsumption that Black Friday encourages, and standing for the workers left without wages or a decent quality of life," says marketing manager James Venvell.
"Our platform will be closed for 24 hours, giving us all the chance to pause and reflect on our responsibility for the natural world and all people within it."
Main image: Birdsong, who have also been reinventing Black Friday sales for seven years now.